She is one of America's most well-known comedians, with her popular talk show and is a staunch animal rights activist. If you don't know who I am talking about, then, she is the voice of Dory from the movie Finding Dory/Nemo. Ellen Lee DeGeneres is an American actor.  Ellen is everywhere these days, and it's no surprise why. Read on to know some interesting facts about Ellen DeGeneres, her lifestyle and her family.
Recently, President Barack Obama awarded Ellen DeGeneres America's highest civilian honor, the Medal of Freedom.
Ellen is an international treasure and we all love her very much. She is an inspiration to thousands of people and has danced her way into our hearts.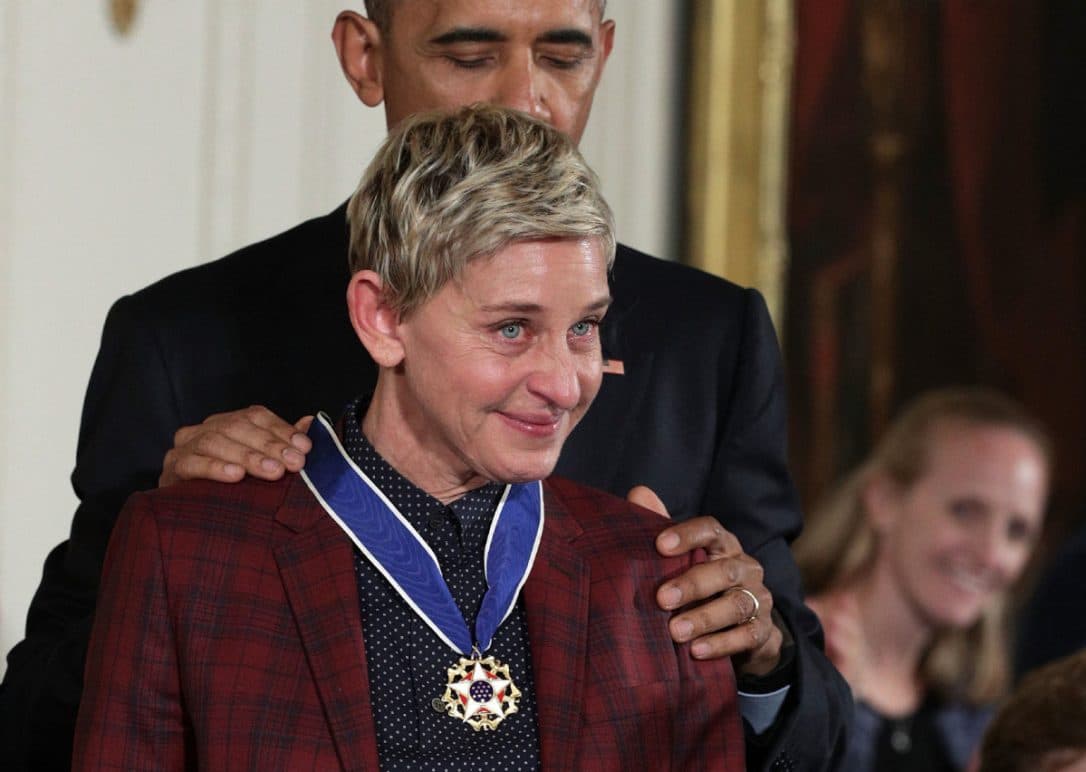 ImgCredits – the star
While her comedic wit and enthusiastic dance moves tend to take the spotlight, there are many facets to Ellen's life and journey.
From a meek little girl living in Louisiana to an independent woman, to come out to the masses about her sexual orientation – Ellen is a figure that amazes and inspires.
Here are some inspirational and unknown facts about

Ellen DeGeneres

you ought to know
1) Ellen's childhood was not a bed of roses.
Ellen DeGeneres had a rough time with her family. Her mother was into multiple relationships. After her parents split up, she moved in with her mother. Soon, her mother married again. It was diagnosed that her mother was suffering from breast cancer. On the other hand, Ellen faced molestation at the hands of her step-father. She hid this fact from her mother until she graduated high school.
2) Ellen worked as a bartender.
She not only worked as a bartender but also as a paralegal, a vacuum cleaner saleswoman, TGI Friday's waitress and an oyster shucker in New Orleans before she got her big break.
In 1982, she was selected by pay-cable station Showtime as "America's Funniest Person." This led to a series of cable and late-night television appearances, including a shot on The Tonight Show in 1986.
3) Ellen turned down many offers to various shows including the one and only Friends.
Ellen was offered to play the role of Phoebe Buffay but she turned it down. The role later went to Lisa Kudrow. Ellen was also was originally offered Sandra Bullock's role in Speedin 1994.
4) Ellen and her sitcom, Ellen,
Ellen began starring in her sitcom, Ellen, in 1994 and the show ran for 4 years. But things didn't go well there too. After DeGeneres came out as a lesbian in 1997 to Oprah who was acting as her therapist, advertisers like Chrysler withdrew their sponsorships from her show, "Ellen."
ImgCredits – fanartTV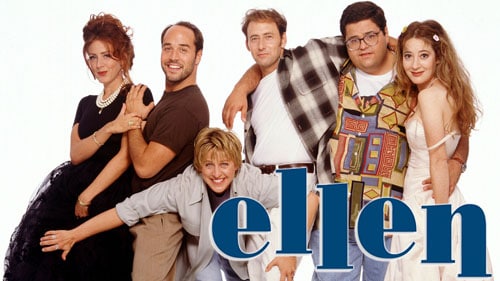 5) Madonna and Ellen are eleventh cousins.
They share the same 10th great-grandfather: Martin Aucoin from France. Both Madonna's and Ellen's families stayed in Nova Scotia after immigrating from France, their homeland.
6) According to a 2015 report, Ellen's has a net worth of $285 million!
Ellen's story is just like rags to riches. She currently has her talk show, The Ellen DeGeneres Show. No doubts that her talk show is a great success.
The show has won a total of 33 Daytime Emmy Awards, including
four for Outstanding Talk Show (2004, 2005, 2006, 2007)
and three for Outstanding Talk Show Entertainment (2010, 2011, 2013).
She even won the Mark Twain Prize for American Humor.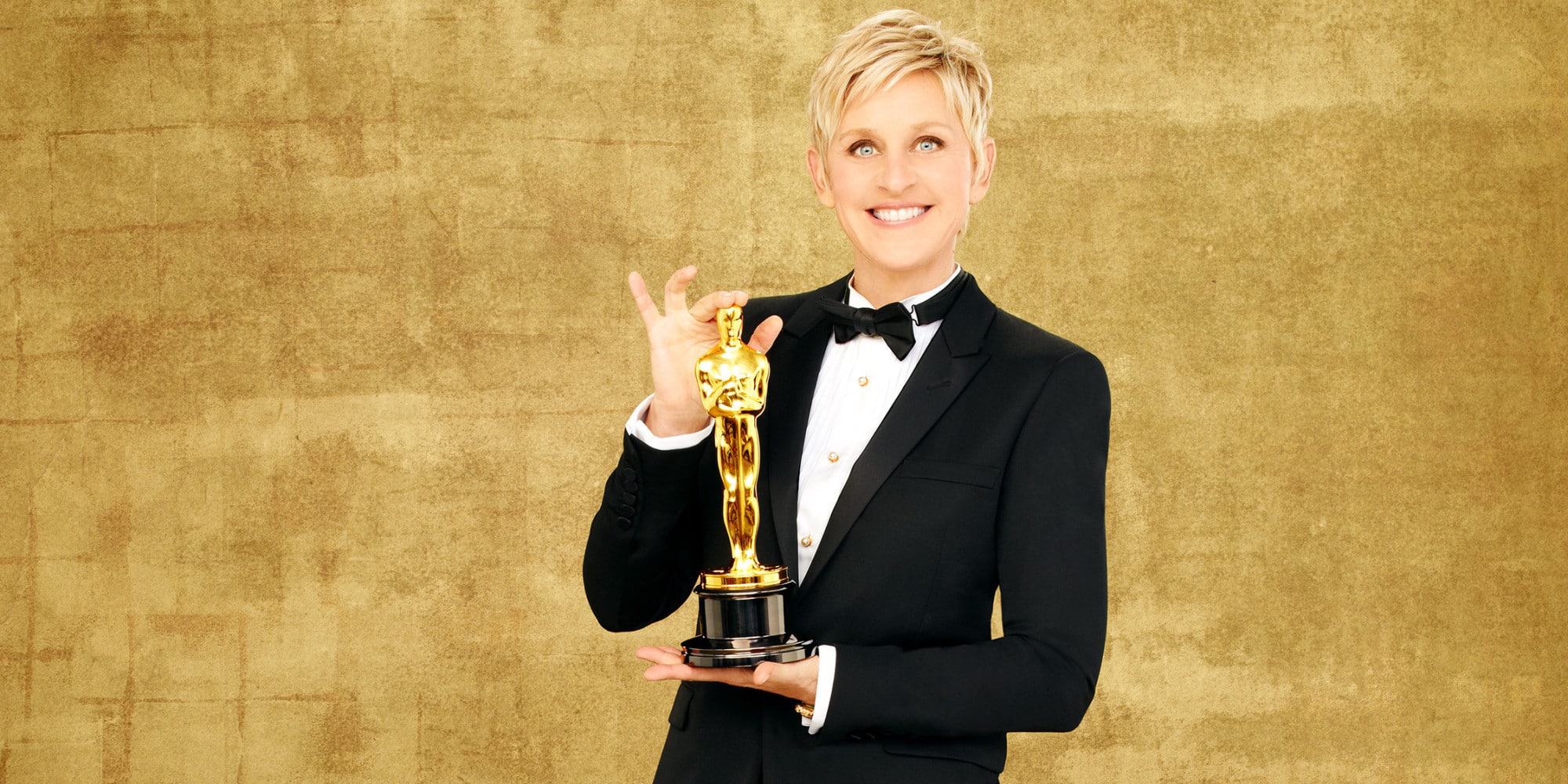 ImgCredits – new now next
7) She has been a judge on American Idol
Ellen has been a part of various shows and movies now and then. She was named as the replacement for Paula Abdul as a judge on American Idol. She left the show after one season.
8) Ellen DeGeneres is an active PETA member.
She has two dogs named Bootsie and Muffin. She and Portia De Rossi have been together since 2004. They married in August 2008 in their home in California. Ellen is an ethical vegan who calls herself a "big animal lover".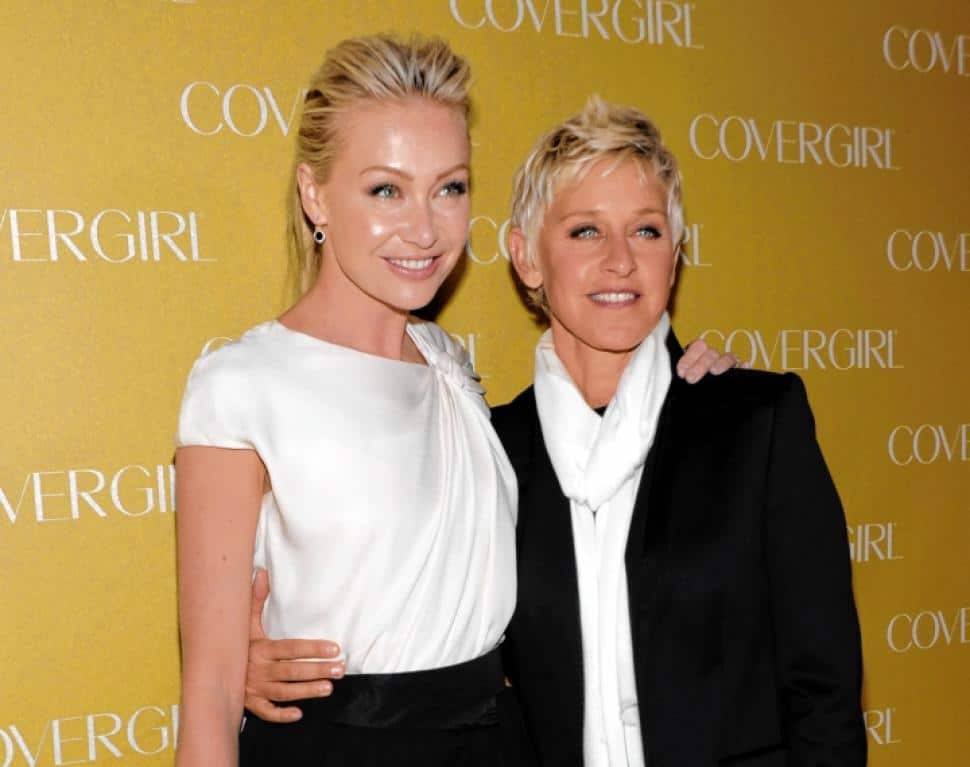 ImgCredits – star98radio
9) She has hosted Oscars twice. 
She is only the second woman to host the Oscars on her own. The first was Whoopi Goldberg.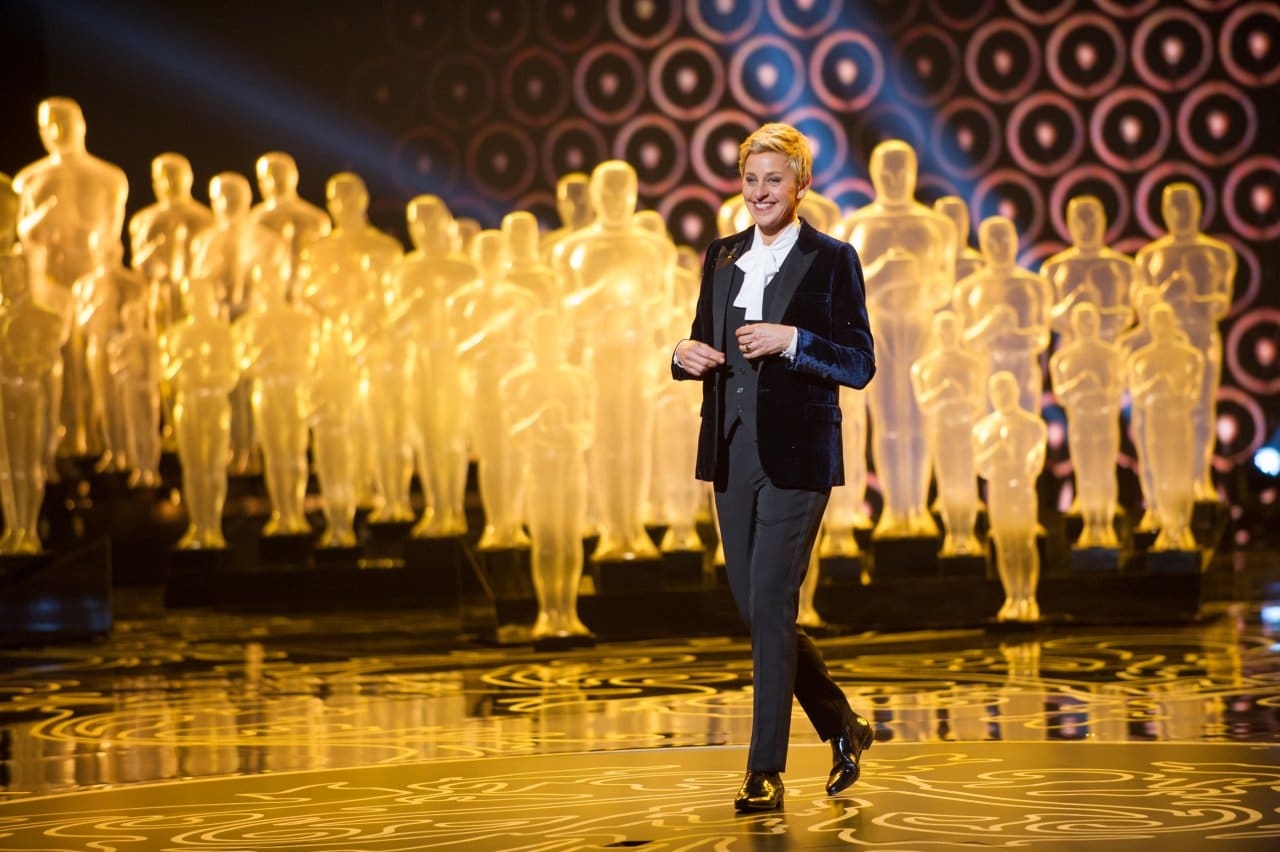 ImgCredits -g.b.times
10) She even has her very own ride in Disneyland.
Disney's Epcot is a 45-minute journey through time and Ellen's subconscious. The ride is a fun and thrilling adventure that incorporates some education as well. The premise is pretty fun: Ellen falls asleep while watching Jeopardy!
11) Ellen has also helped out many people in need through her show.
She has had many international guests on her TV show.  She is full of energy and is known for getting her TV show audience up and dancing. Ellen set up a 'Hurricane Katrina' relief fund that raised seven million dollars.
Ellen is an inspiration to so many people and it's no surprise she is our favorite. Do share your thoughts about this article in the comments section.
Subscribe with us for more such useful articles. To stay tuned with us, you can also follow our social media channels mentioned below.