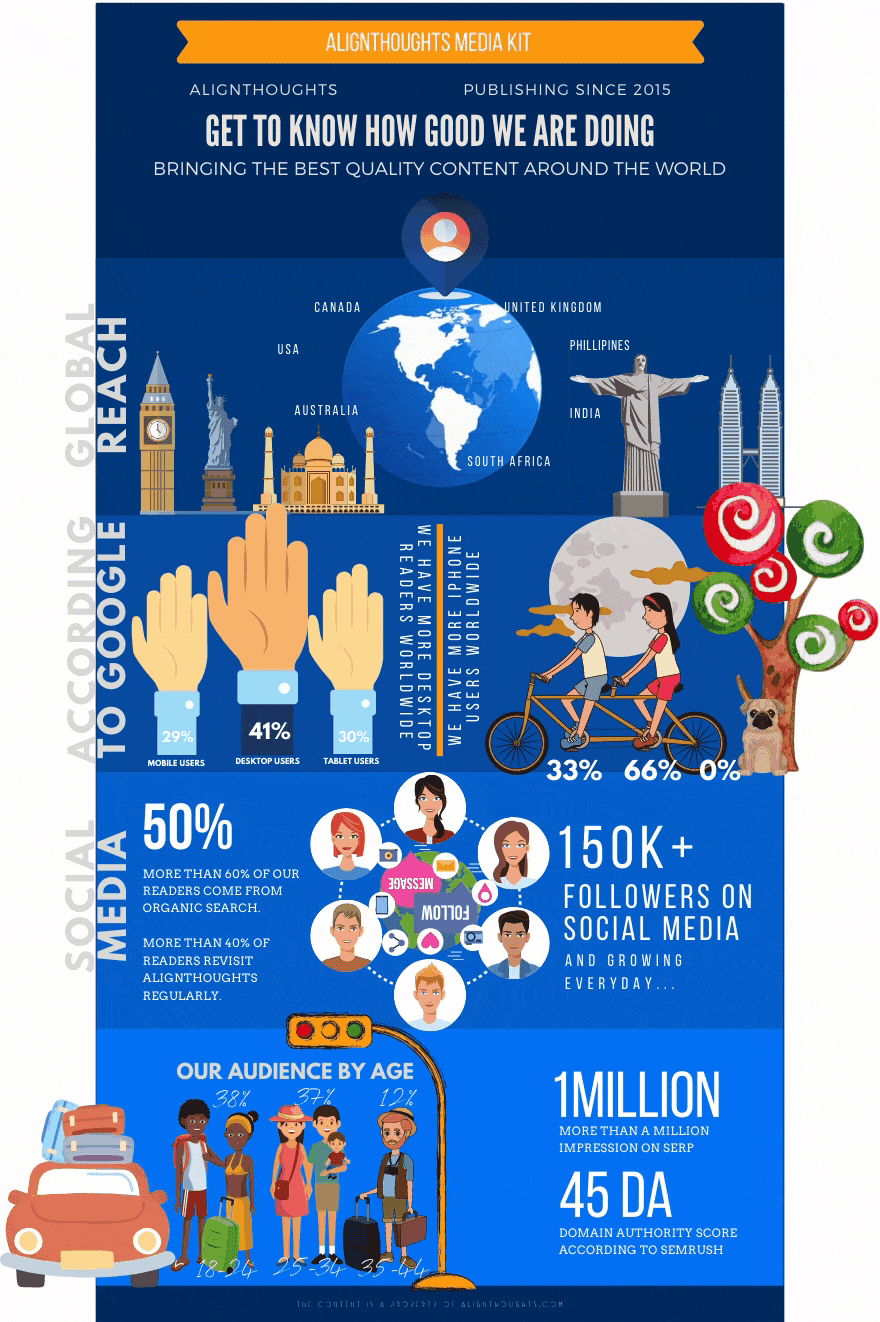 AlignThoughts Ads: Let's align to grow our businesses. We have worked with several clients in the past, including BYJU's, AXA, ForRent.com, OutreachMamma, Jooble, and many more.
Here's how we advertise on AlignThoughts.
Affiliate Program

Publishing Sponsored Content

Publishing Guest Posts

Promoting Your Brands

Product Reviews

Get your Adspace
Are you trying to sell and promote your product/service to a large customer base? With Align Thoughts turning into a global publishing platform consuming traffic from all across the globe, why not leverage it!
We tailor your requirements into ads that draw the most of the readers, made ads and posts for your niche. Drop-in your details to [email protected], and we will serve you the best advertisement you require for your business.
From small business owners to large giants, we welcome every client with the same respect and hospitality.
We have previously worked with
Advertising Policies
Advertisers may collect information about your online browsing activity and use it to show you targeted ads, a process that is commonly known as "behavioral advertising."
You can opt-out to prevent us from showing you targeted ads. You can also block targeted ads by deleting your browser's cookies. After opting-out, you will only see generic (non-targeted ads) from third-party ad agencies.
You can drop us a note and we will contact you back