A gap year can be a great opportunity to take a break from your studies/work and explore the world. It can be used to gain new skills, experience different cultures, get outside your comfort zone, and develop personal growth. Taking a gap year or sabbatical can give you the time to think about what you want in life and make an informed decision about the future. In this article, we will discuss if a gap year is necessary in the first place and if so how to make the best use of your gap year. We will look at common gap year programs, ways to plan ahead, decide and cater to experiences and activities that are meaningful to you, and make sure you are not wasting your time during this period of exploration. We will also discuss how to manage your finances while in a gap year.
What Is A Gap Year?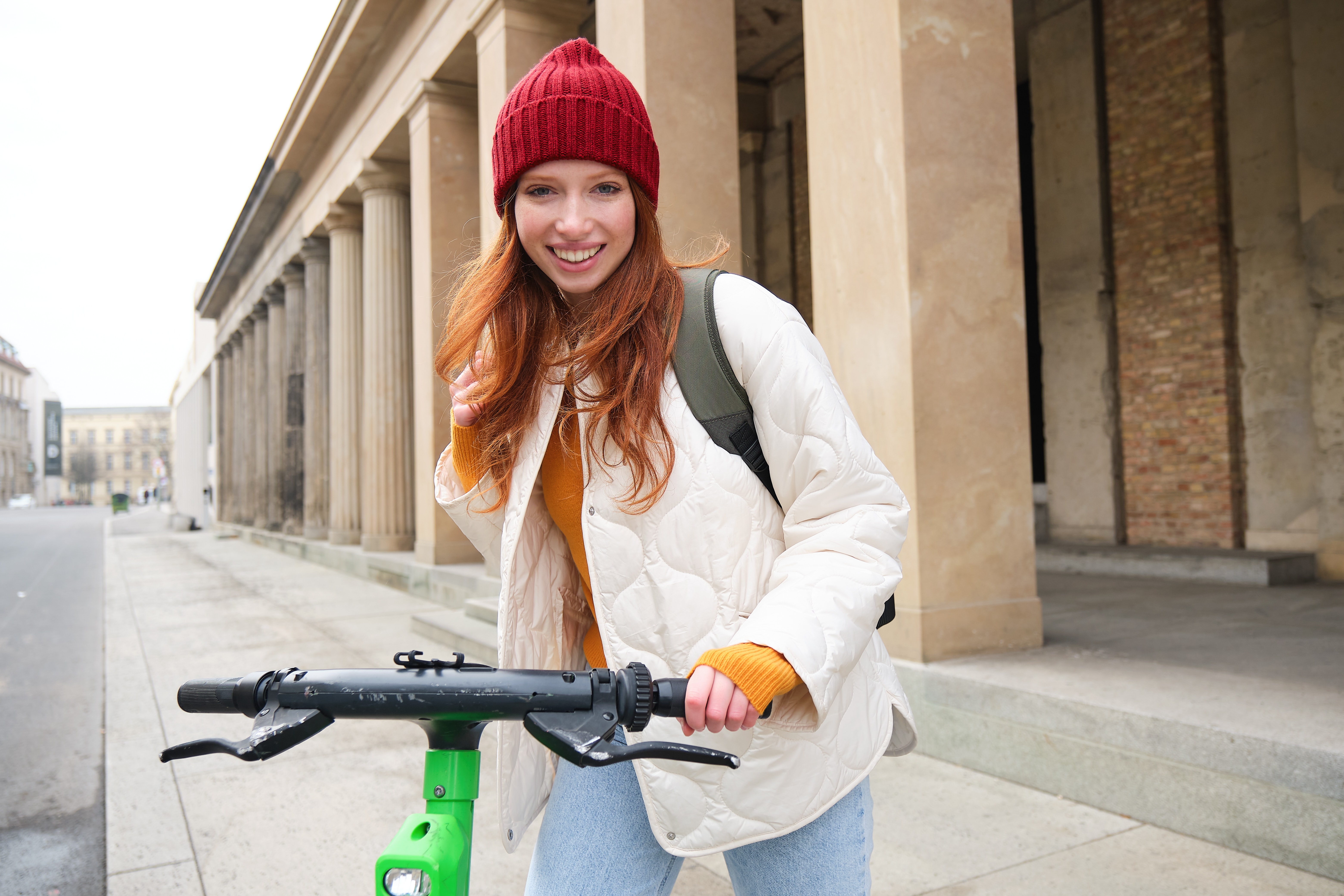 A gap year is generally a one-year break, taken by students after completing high school or before entering the workforce. Most people spend time during the gap year by choosing to travel, work, volunteer, or pursue other interests and experiences.
Although the ultimate purpose of a gap year can vary from person to person, it often provides everyone the opportunity for personal growth, and self-discovery, as well as the chance to gain new skills, experiences, and perspectives in life. It can also provide a break from the repetitive structure and routine of your school or work, and allow for some much-needed rest, relaxation, and break.
It's important to note that taking a gap year is a personal decision, and not everyone chooses to do so. Some people may prefer to continue their education or enter the workforce as soon as possible.
Is it a good idea to take a gap year?
While some of us have the privilege to take a gap year, others might continue studying college or enter their work-life due to financial constraints or the circumstances in their family.
A research survey conducted by American Gap Association found that 96% of students who had taken a gap year said it increased their self-confidence, and 98% said a gap year helped them in personal growth.
Ultimately, whether a gap year is necessary or not depends on each person's goals, values, and aspirations. There is no one-size-fits-all answer. It's important to carefully consider all the factors involved like finances, the skills you're looking to learn, and the end results of the gap year to make a decision that is best for you. Nevertheless, the decision to take a gap year can help to gain new life skills that are not taught in school.
Traditionally, the most common time to take a gap year is after high school and before starting college. This allows students to take a break from their academic studies, gain new experiences and perspectives, and potentially increase their motivation and focus when they return to their studies.
Taking a gap year later in life, such as after college or during a career change, can also be beneficial. Unlike high school students taking a gap year, these individuals can have more maturity, life experience, financial stability, and a clearer sense of what they want to gain from the gap year.
In the UK, the 'grey gap year' is becoming a thing as many older adults over the age of 60 are taking a break from their work to tick things off their bucket lists, relax and spend more time with their loved ones.
Ultimately, there is no "right" age to take a gap year, and the best age will vary for each one of us. It's important to carefully consider one's goals, interests, and responsibilities before deciding to take a gap year, regardless of age.
Most Common Gap Year Activities
Some of the most common gap year activities include:
Language immersion
Au Pair
Adventure travel
Photography
Teaching
Internships
Journalism
Job/ Study abroad
Gap Year – Pros and Cons
Depending on the time of taking a gap year and the expectations from the experience, a gap year can have both advantages and disadvantages. Here are some of the most common pros and cons of taking a gap year:
Pros of taking a gap year after high school:
1. Personal Growth and Self-discovery
For someone who is clueless about what to pursue in life or higher studies, a gap year can be a good track for self-discovery and personal growth while at the same time meeting new people and gaining new life skills and perspectives.
2. Time for rest and relaxation
Burnout and stress-related problems are increasing from generation to generation. For instance, a report by Business Health Institue in the UK found that Millennials (59%), Gen Z (58%), and Gen X (54%) shared significantly higher levels of burnout compared to Baby Boomers (31%). Taking a gap year can provide a break from the mundane structure and routine of school or work, allowing for some much-needed rest and relaxation.
3. Career Exploration
Finding meaning and joy from work is crucial. Therefore, a gap year can provide an opportunity to explore different career paths and make informed decisions about future education and work choices.
4. Travel and cultural experiences
As they say, "The world is a book, and those who do not travel read only one page." Travel adds so much perspective and can be life-changing. Many gap year programs involve travel and exposure to different cultures, which can broaden one's horizons, increase cultural awareness and add more experiences to one's life.
5. Gain Work Experience
Taking a gap year can open gates to part-time gigs for students, which can enhance your work experience and help boost your chances to land a job that you love to do or even earn extra cash in the process.
Cons of taking a gap year after high school:
1. Expensive
A gap year can be expensive, especially if it involves travel or participation in expensive programs. In Europe, the range for a good gap year program is somewhere between 5000  to 12,000 Euros.
2. Can Be Stressful If Not Planned Well
Moving to a foreign country or a new place altogether by yourself can easily get stressful if enough thought is not put into all the practical things like accommodation, itinerary, company, etc.
3. Difficulty re-entering the academic or work environment
Taking a gap year can result in a loss of momentum in one's education or career, and it may take time to get back into the swing of things. After a relaxing gap year, it may be difficult to readjust to the structure and demands of academic or work life.
4. Career opportunities may be missed
Taking a gap year may mean missing out on career opportunities that arise during the year. It is a good idea to consider factors like geopolitics and macroeconomics to avoid bad surprises after coming back from the gap year.
For example, the world's economic conditions might indicate a recession in a few years. Is it safe to take a sabbatical or a gap year in your career during such tough times? Probably not.
5. Delayed graduation
Taking a gap year can delay graduation and eventually delay the prospects of entering the workforce.
However, finding a relevant gap year program that suits your needs can come to your rescue in order to dismiss all the above-mentioned problems that may occur due to a gap year.
Where to Go – Exploring Different Gap Year Programs And Destinations
While considering taking a gap year, one of the most essential things to decide is where to go. Exploring the world and getting outside your comfort zone is definitely recommended.
While a gap year or "year off" is not as common in the US, a growing number of students are considering taking a break before heading to college or the workforce. Europe and Australia are the most common destinations for a gap year. Some of the best gap year programs in Europe are explained below.
What are some of the best gap year programs in Europe?
Undoubtedly, Europe offers a variety of gap year programs for those interested in travel, cultural immersion, and personal growth. Here are some of the most popular and well-regarded gap year programs in Europe.
1. Volunteer programs
Organizations like EuropAid and Volunteering Solutions offer opportunities to volunteer in communities throughout Europe and make a positive impact. Another such program is ELI Abroad with comes with 41 different programs in Europe. If you're someone who is looking out to make a difference in the world, this is the program you must check.
2. Work and travel programs
Programs like Workaway and HelpX allow individuals to work and travel in exchange for room and board, gaining new cultural experiences across the world.
3. Adventure and outdoor programs
From dog-sledding in the Finnish Lapland to a safari trip in the jungle, adventure and outdoor gap year programs can be a fun and thrilling way to spend time over the break. Programs like KE Adventure Travel and Go Beyond offer adventure-based experiences in Europe's wilderness and remote areas, focusing on personal growth and leadership development.
4. Internship programs
Organizations like InternEurope and Europe Internship offer internships in various fields, allowing individuals to get work experience across seasonal jobs whilst gaining professional experience and building their resumes.
5. Language immersion programs
Language immersion programs are the most natural way to learn a local language. For example, programs like Spanish immersion programs like LITA, Eurolingua, and CIEE Study Abroad offer language immersion experiences in countries throughout Europe, allowing individuals to practice and improve their language skills.
One of the best aspects of language immersion programs is that some of them also offer homestays where one could live and eat together with local families. This can be a good way to fully immerse yourself in the culture.
Financial Considerations When Taking A Gap Year
Without proper financial planning, a gap year can be very problematic and overwhelming. It can easily take a financial toll if things are not well organized and planned ahead.
Things to keep in mind before making the decision of taking a gap year:
Plan out and look for ways to handle daily expenses,
Check if you have the family support for it,
Figure out if you're able to find gigs while taking a gap year.
Save money for at least one year before taking the gap year to cover expenses.
Use some of our guides below to save money upfront and have a peaceful break.
Final thoughts
The idea of taking a year off to explore the beautiful streets of Spain to the coasts of Greece does sound like a cool idea. Nevertheless, it's important to do thorough research and carefully consider one's goals, budget, and comfort level before selecting a gap year program. It's also a good idea to speak with a gap year advisor or education consultant to gain insights and help you choose the best program for your needs.