Lionel Messi, the name that needs no introduction! This Argentinian hero has already proved himself in the football world with his skills, his passion for the game and his unremitting professionalism. He holds a number of international as well as club records. Messi is by far the most followed football celebrity.
Messi is appreciated and adored by many, yet there are some unknown and incredible facts about this extraordinary sportsman that makes his story even more inspiring.
Inspiring Lionel Messi Facts
Take a look at the untold story of Messi
1. "The worthy napkin"
Although he has been one of the most celebrated and successful players for Barcelona with the maximum number of goals for the club side in his whole career. He had been playing for the same club side since his starting days but do you know.
Check this out: Top 13 Football Players Across The World!
Messi's initial contract was signed on a paper napkin.
You heard it right, a paper napkin! Carles Rexach, the sporting director of the Barcelona club side at that time was so impressed with his skills that he didn't want to miss on a talent like him even for a few hours. At that point of time, they were only able to find a napkin, so Carles detailed his contract on that napkin.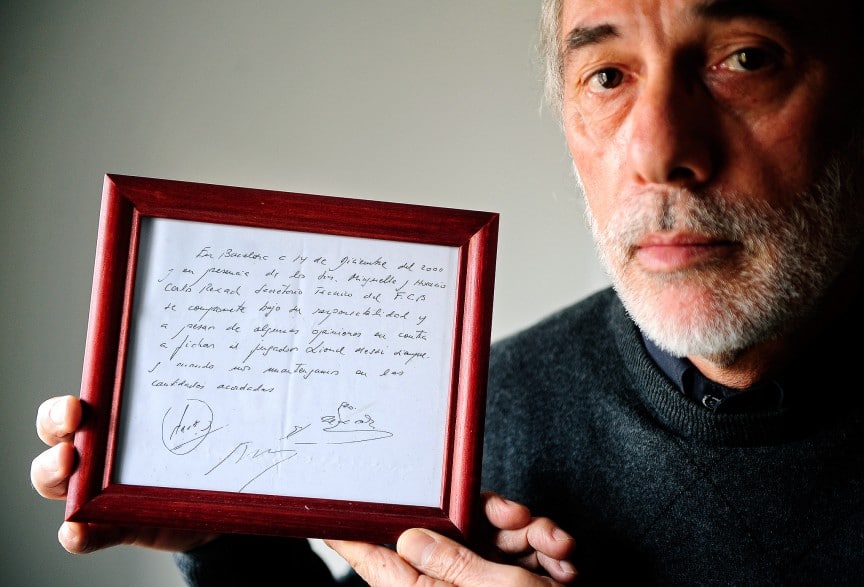 ImgCredits – thesportster
2. "Gift from another great"
The number 10 jersey of Messi is as famous as his name but do you guys know that the Barcelona jersey number 10 originally belonged to another great sportsman Ronaldinho. Isn't this incredible that, it was another great sportsman from whom Lionel Messi inherited that number. In a way,
    It was just another great in the making.
But we can't ignore the passion and dedication he has for his game. It's his skills and never ending greed for success that has given him the much-deserved success.
3. "The offer from Spain"
Barcelona proved to be a very lucky signing for the young Messi as he got the offer to represent the Spanish National team but he chose to refuse the offer as he wanted to play for Argentina only.
    Leo Messi was also given the citizenship of Spain.
See also: Candid Reasons Why Sports Is Important Than Your Studies! Must Read
Other than the offer to represent the national team Lionel Messi was also given the Spanish citizenship in the year 2005. Till date, he holds two passports for Spain and Argentina respectively.
4. "Debut cut short"
Representing the national colors for the first time is the dream for any sportsman but for Messi, his debut turned out to be a nightmare as his debut was cut short to 47 seconds on the field.
You heard it right 47 seconds! 
Messi made his Debut as a substitute against Hungary but was out of the game in just 47 seconds after getting a red card.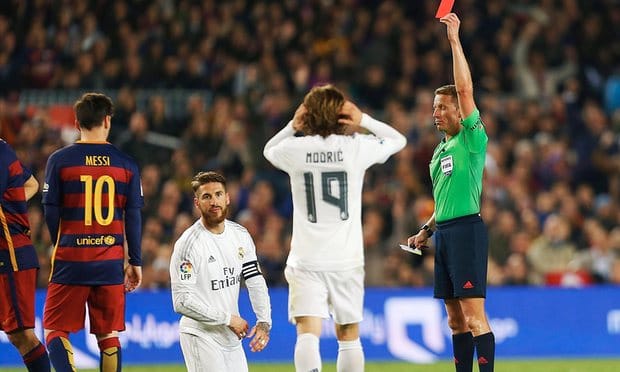 ImgCredits – theguardian
5. "The golden left"
Getting a golden boot in International football is considered as one of the greatest achievement. Although Messi has achieved this feat number of times but the best came in the year 2011 when he won a golden boot created from the cast of his own left foot.
    The golden left.
The boot was created to raise funds for Tohoku earthquake victims.
Lionel Messi has been a true inspiration for those who dream to represent their country in sports and bring laurels to their nation. Here I sign off with a promise to bring the story of 'Another Great' next time.
If you like this post, share it as much as you can.
To stay updated with our interesting posts, subscribe to our website, and follow us on the following social media channels.