Centuries ago, women fought for liberty, rights, and justice for their lives. Even to date, there are many women in the world fighting for fundamental rights. Though the world has advanced in technology and business, there are women yet being molested, raped, and brought down by the society they live in. This article will unfold the inspirational and heroic women who made a mark, fought for their rights, and are creating history.
Sometimes, they are forced not to step out of their homes, while sometimes they are sold for sex and assaulted at the workplace. In this era of breaking stereotypes, these inspiring and heroic women are doing exceptional work. What makes these women successful is their sheer determination to achieve greatness. TIME recognizes them among the most influential women. But here are the stories of these women hero characters that will you melt you down and kindle the spirit in you.
These brave achievements of women haven't received much appreciation and limelight as what they deserve. Go ahead and share this article with all the women around you. Help them take pride in the strong womanhood they embrace.
Go, grab it!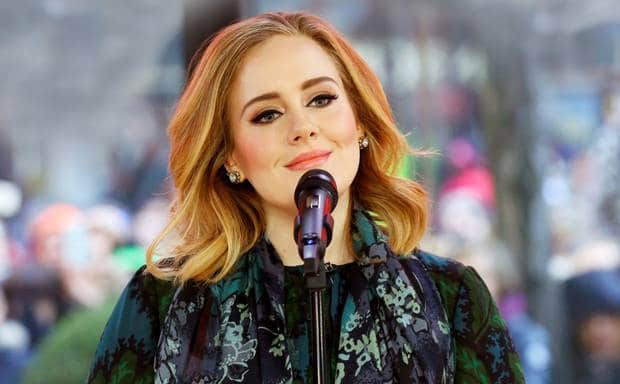 Here Are The Heroic Women Among Time's 100 People You Must Know
1. Nadia Murad
At the tender age of 23, Nadia Murad is a beacon of light and truth – that the world must listen to. She is proof that leaves us blown by the fact that it was the American led war in Iraq that laid a path to ISIS.
Now that Europe has closed its doors for the refugee immigrants, Nadia risks her life, spreading the truth across the world and raising her voice to let the 3000 girls detained by ISIS. Freedom is what she is fighting for her sisters.
At 19, Nadia is a girl who left her home, country, culture, and her family. She witnessed her mother's murder, and her family members killed. The members of ISIS endlessly raped her and now wants to bring a change. Be the change you want to see, and that's what she is doing.
I hope her voice reaches the nook and corner of this bitter world!
Today Nadia stands as the winner of the Nobel Peace Prize for the year 2018. She is indeed one of the inspirational women to top the list.
 2. Priyanka Chopra
Known to come from a nation full of stereotypes, Priyanka is a girl that makes us believe dreams can become a reality. If a small-town Indian girl, who faced racial discrimination in the U.S, can win a People's Choice award in the same country,  then there is no such thing called 'impossible.' All you need is the determination to achieve it.
Priyanka Chopra can inspire people to do more and achieve more. She has brought a remarkable change in Bollywood for female stars, who were treated only as of the damsel in distress. She can no more be one.
"The girl, next door's face, has changed. She does not come from a particular place. She can be anyone from anywhere." Recently she also won the prestigious Padma Shri award from the President of India.
Here accolades keep going to date. Priyanka recently turned as an investor starting companies in India and the United States. Way to go, gal!!
 3. Gina Rodriguez
Gina is a full pack of confidence, elegance, and hard-work. Known as 'A star who's down to earth,' this young lady is rising her fame by her perfect acting skills in the world of American films and television. Gina caught the name as the "next big thing" and one of the "top 35 Latinos under 35".
She won a Golden Globe Award for her incredible performance in the television series Jane the Virgin. Brava, you lovely girl!
 4. Guo Pei
This Chinese talent went into the limelight after making a dress for Rihanna. Ironically, Guo was unaware of who she was when Rihanna approached her for the Metropolitan Museum of Art's Costume Institute gala. But her passion and emotion for fashion are sensed in her art and the work she displays. 
For instance, to make a dress for Rihanna, it took two years. That's the dedication she shows to her work, and no doubt that she is the glory of China. Living in Paris, she has set an example that "you can't label talent as West or East." That's what talent makes you achieve; it moves you!
5. Ariana Grande
Do not dare to underestimate her. Born in July 1993, Ariana Grande is no less than a beautiful actress, mind-blowing singer, and a confident supermodel.
Underestimated because you are a girl because you are from a small town because you look small and cute because you wear cat hats. Your peers. Your directors, your followers on social media, everyone underestimate you at some point in time. Every single person assumes that you can possess no big talents.
When everyone does this, you take this as your fuel. It's your daily oxygen. These negative thoughts from the world around you turns out to be your drive. And when you are in the form of these objections and obstacles, that one thing that shuts everyone down is your veracious voice and the soulful music.
When the entire world is busy mocking you down, my friend, you are playing the best music ever. These traits make this young tigress stand out, and I love Ariana for that.
Keep going, Ariana!! The skies are not the limits.
6. Ibtihaj Muhammad
She is an American Muslim girl who is representing the Olympics wearing a Hijab. That's not the story of Ibtihaj Muhammad; that's the story of America as a nation.
Yes, she is the first Muslim girl wearing a hijab and representing at the Rio de Janeiro Olympic Games this summer. She chose to fence because she believed in her religious saying as not to reveal her body. Today, she is one of the best fencers in the world.
Daring yet dutiful is what defines Ibtihaj!
 7. Charlize Theron
Charlize not only brings awareness to a problem, but she also deals with it. She has programmed HIV awareness in South America for nine long years bringing change in the people's minds. She made us realize that making kids feel special is as essential as wearing shoes on our feet.
Align Thoughts' salute to the efforts of this lady. Bring her work into the limelight!!
8. Sunita Narain's
Another Indian lady who is fighting for the welfare of the climatic conditions and the preventions we need to take to protect this planet. Most of the women's' words are left unheard just because they are women. She has been campaigning to reduce the Indian capital's dangerous air-pollution levels for almost two decades.
Why don't we listen to her so that we can protect this planet for our future generations?
9. Caitlyn Jenner
This courageous former Olympics decathlete who won gold is now challenging society to bring a change for good. Caitlyn deserves enormous respect for her courage and commitment to truth.
10. Julia Louis-Dreyfus
She is as relevant as heck for the past 30 years. When people were figuring out their major, this feminist female was rocking the comedy series Saturday Night Live.
She was a brand of comedy that went as a symbol of faith for all the women, that they can change rules and a lesson for all the men that a lady with rough edges is what you must desire.
Indeed, perfection is not what a human needs to excel; all you need is the passion for achieving it.
You must be lucky to be living in the JLD (Julia Louis-Dreyfus) era! 😛 She just achieved the unachievable.
11. Laura Esserman and Shelley Hwang
Hey, do you have breast cancer? Do not worry anymore if you do. These ladies are the daring breast cancer doctors who believe in doing less. Yes, they don't think that cutting off your breasts is the only option. They have discovered ways to cure breast cancers even without doing so, utilizing lumpectomy.
You can have scars on your breasts, rather than not having breasts at all. Injuries are a symbol of success. Let's embrace them. Where there is a will, there is a way!
12. Hope Jahren
Jahren is not only known as a scientist who released more than 70 studies that she unearthed about plant life, but people love her as a great blogger where she talks about anything and everything that can help the world refine in some means.
She writes majorly on topics such as sexual harassment and discrimination. Her memoir 'Lab Girl' debuted, went on to the New York Time's best selling list.
The world needs leaders like Hope Jahren!
13. Kathy Niakan
Have you ever wondered about manipulating the genome to alter the DNA and prevent human diseases and help humankind? That's what Kathy Niakan is doing right now. She has a vision that can answer all the rational thoughts of why few are embryones healthy while others are not and the diseases inherited by babies.
She is no less than the words of Einstein, "There is nothing called talent… All you need is IMAGINATION and the will to bring it to the world!!" 
Proud of you, Kathy. Keep raising!!
14. Lori Robinson
Women are limited to growth after a particular position in the workplace. This thought might go wrong when the Senate confirms Air Force General Lori Robinson as head of the U.S. Northern Command, making her the first woman to serve as combatant commander.
Northern Command is a special mission launched after the 9/11 attacks, and being combat for it is no less than the pride of the nation.
Salute to your spirits, Lori!!
15. Diana Natalicio
Do you want to know the future of America? Look at the faces of the students. That's what recognizes Diana Natalicio. Over three decades, she has been changing the perspective of the Mexican students who contributed around 80% of the university and still bagging the best ranks in the nation.
One woman, one goal, the whole nation behind it!!
16. Aung San Suu Kyi
Driven by her fierce determination, this 15-year house-arrested woman is now a member of the parliament and a party leader. Aung San Suu Kyi's dream of bringing democracy to Burma was fulfilled after a long fight.
However, she remains the beacon of hope for the 50 million people of the country.
Filled with love and compassion, Aung San Suu Kyi is the real symbol of commitment.
17. Jaha Dukureh
Fighting for the noble cause to prevent FGM (Female Genital Mutilation), Jaha has not stepped back even though horror came in her way. She does not want any girl to suffer from the miserable things she experienced in her childhood, be it FGM or child marriage. She wants girls to live in peace and not fear. 
Her efforts have helped to make it a crime to transport American girls for FGM. She is indeed a woman of worth!!
NEW YORK, NY – DECEMBER 01: Honoree Jaha Dukureh attends the L'Oreal Paris Women of Worth 2015 Celebration – Inside at The Pierre Hotel on December 1, 2015, in New York City. (Photo by Neilson Barnard/Getty Images for L'Oreal Paris)
18. Christine Lagarde
Guardian Angel of the global economy, that's what describes Christine's job in a line.
More than 100 nations elected her as the Head of the International Monetary Fund, IMF, which is the crucial owner for the whole of the international economy. She is the first woman ever in history to be in such a critical position globally. Lagarde ably handled the global crisis, including Greece's economy and Europe.
She is as witty as a young lad and wears a charismatic nature that is loved by all.
19. Sania Mirza
Mirza, who started playing badminton at the young age of 6, is not only a player; she is a blessing. Victory is what defines her.
Sania was accorded with reputed awards consecutively for three years. 'Arjuna Award' in 2004. 'Newcomer of the Year' in 2005, awarded by WTA. 'Padmashri' in 2006. Along with Martina Hingis, Sania has seized the No.1 position under Grand Slam doubles for three consecutive years.
Confidence, hard work, and resilience are what pays her way to success.
20. Adele
Adele is a hidden treasure who emerges out suddenly and breaks all records of almost all singing stars. Her meaningful lyrics will evoke a person's deepest emotions and make you go behind the song again and again.
Her notable records include that her album – 25 sold more in number than all the collections of Taylor Swift in just a single day.
21. Marilynne Robinson
Robinson's novels are a questioning spirit about life, tradition, and our religious beliefs. She is a way intelligent lady filled with the talent to crave her readers to read more and love her characters. Her books will leave you with a puzzled sense of 'live' life, making her moves uncertain as well as sure.
The world you live in is a gift to us. Appreciate the little things you have in life. In simple, she tried her readers to realize the fact that "Love your life and your life will love you back!!"
 22. Nicki Minaj
This American rapper, singer, and songwriter is an icon for all the young girls out there to believe in themselves and do the right thing. Nicki has the potential to carry her troubles as a symbol of success and strength. Long before Nicki Minaj became the Rap Goddess, she worked as a waitress at a restaurant named 'Red Lobsters.'
Concluding thoughts,
It's your choice to step over your troubles and climb the ladder of success or to sit back and enjoy your failure. So, these were the mind-blowing inspiring stories of the young women in the world that kindled your amour of womanhood, to lead a life with a purpose.
Let nobody in this world ever to say that you can't do it. If you want something in life, grab it. Women are changing the world.
Please share these inspiring stories of the heroic women with all your friends!! 
ImgSrc – time.com