Uh oh… we've all been there before (unless you're one of the lucky ones). You fire on your computer, wait for it to boot up, maybe it lingers to load a little too long, or maybe it makes an unfamiliar sound as it struggles to power on. After waiting, and waiting, and waiting, you're finally hit with that Blue Screen of Death (BSoD)—Window's infamous message that notifies you of a serious system failure.
But what does this mean? Is your data okay? Why did this happen and what can you do? Take a deep breath, don't let your PC knock you down, and read on for the answers you need on how to recover your computer.
What is the Blue Screen of Death?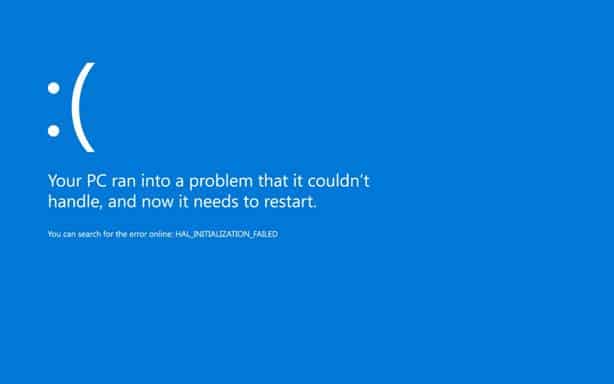 Analogies aside, the BSoD(also called a STOP error) doesn't actually have anything to do with the Grim Reaper, but it can nonetheless send shivers down a PC user's spine. It's the screen that Windows displays after a big system crash or a critical system error occurs.
Usually, the blue screen comes accompanied with a pithy frowning emoji and a message stating that your hard drive is locked, "Your PC ran into a problem it couldn't handle," or in the most cryptic of cases, "IRQL_NOT_LESS_OR_EQUAL" error code.
When the BSoD is displayed, you can't log on to your device and access your data. This can be especially frustrating for anyone trying to run a business in the digital age, as well as students storing a large volume of academic documents, and just casual PC users whose hard drive is home to tons of family photos over the years.
Why did the BSoD occur?
Many Windows users are familiar with this error message, but being able to track down the culprit and figure out why the BSoD occurred is less common. Usually, it's the result of either:
Something you were doing right before the crash (Playing a video game? In a video conference? Note which programs were open.)
Overheating (Is your computer unusually hot? Whether it's due to dust, contamination, or hardware damage, your PC might not circulate air properly.)
Unnecessary hardware (External hard drives, headphones, cameras, USB drives, etc. might trigger a BSoD if the device or device operator is faulty.)
You can research and read the corresponding error code to see exactly where the problem originated. Whatever causes the system to crash, the resulting screen is unwelcome all the same.
Is my data lost?
In most cases, no. If you act quickly enough, you should be able to recover your information. The blue screen is evidence of a critical system error, and as a protective measure, the computer shuts down—leaving you to blink and stare at the screen in confusion.
The STOP error makes Windows crash and the only thing you can do at that point is to restart the PC. This may lead to data loss if you were running open programs that did not have a chance to save their information before the crash.
Critical system failures can happen spontaneously and without notice, which makes backing up your data all the more important.
How do I fix the BSoD?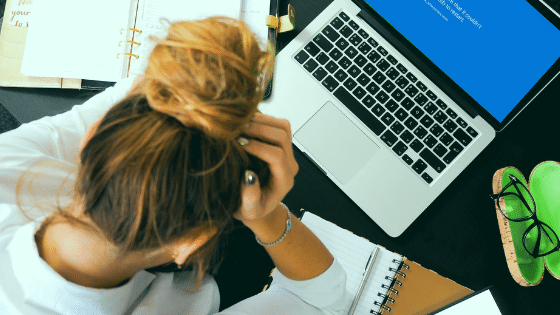 To resolve the system failure and recover your data, you'll need to know how to unlock a hard drive. Follow these steps:
If the PC doesn't automatically restart, wait a few minutes before turning it back on manually.
Boot into safe mode to see if the error corrects itself.
If that doesn't work, boot to a recovery disk to attempt an automatic repair.
If the PC does not repair itself, you may need to revert your system to an earlier restore point.
Refresh your PC.
If all of these steps fail, you may have a hardware problem. Be sure to research your exact error message to see if there are any specific steps suggested for your unique problem.
Can I prevent another BSoD in the future?
Sometimes, a BSoD is just a matter of hard drive age and wear. However, there are typical maintenance tasks you should perform regularly to prevent a STOP error and maintain your PC's health:
Clean up temporary/duplicate files
Respond promptly to warnings
Keep your computer dust-free
Keep antivirus and firewall software up-to-date
Don't wait for your computer to wear down, show signs of age, or freeze frequently before taking action. What are your tips for preventing system failures? Let us know in the comments below.