The Covid-19 pandemic has had a severe impact on our lives. With millions of cases and deaths, the whole world is struggling to cope with the pandemic. It is truly an unprecedented humanitarian crisis. As we brace ourselves for the end of lockdown, the world slowly gravitates towards a new normal. After mobile and wallet, here are the new essentials you must carry along with you to stay safe and prevent the spread of infections. Some of these new essentials include tubular bandanas for covering the face as a mask, hand sanitizers, etc. Until we have a safe-to-use coronavirus vaccine, WHO and UNICEF have advised not to wear masks intended for healthcare workers, eg. N95 respirators. So it is a smart choice for you to consider buying reusable cloth masks. Read on to know how these daily essentials can be your life savior even after the pandemic is long gone!
7 Daily Essentials You Must Carry Even After Covid-19
1. Tubular Bandanas/Facemasks
While wearing masks has been declared mandatory by the government, it is important to wear the mask correctly that covers the mouth and nose properly.
Both Centre for Disease Control and Prevention (CDC) and World Health Organization (WHO) now recommend cloth facemasks for the general public.
Legitimate concern that limited supply of surgical mask and N95 should be saved for healthcare workers.
One best alternative for the mask is using tubular bandanas. These bandanas are easily available for sale, are comfortable to use. And the best part is they are environmentally friendly, unlike surgical masks. Bandanas are reusable, washable, and eco-friendly.
After a certain point of time, it is difficult to wear the surgical mask as it starts creating pain in ears due to the elastic attached. On top of that, it can get uncomfortable for breathing purposes.
But as bandanas are made of good quality of the fabric, there is no such breathing issue or pain in ears. Many laboratories have conducted experiments on cloth facemasks with droplets of size ranging from 20 to 500 micrometers, and all the droplets were blocked successfully. Ideally, bandanas are thick, have high thread count and a tighter weave and fabrics are breathable.
Bandanas To Fit Your Style & Need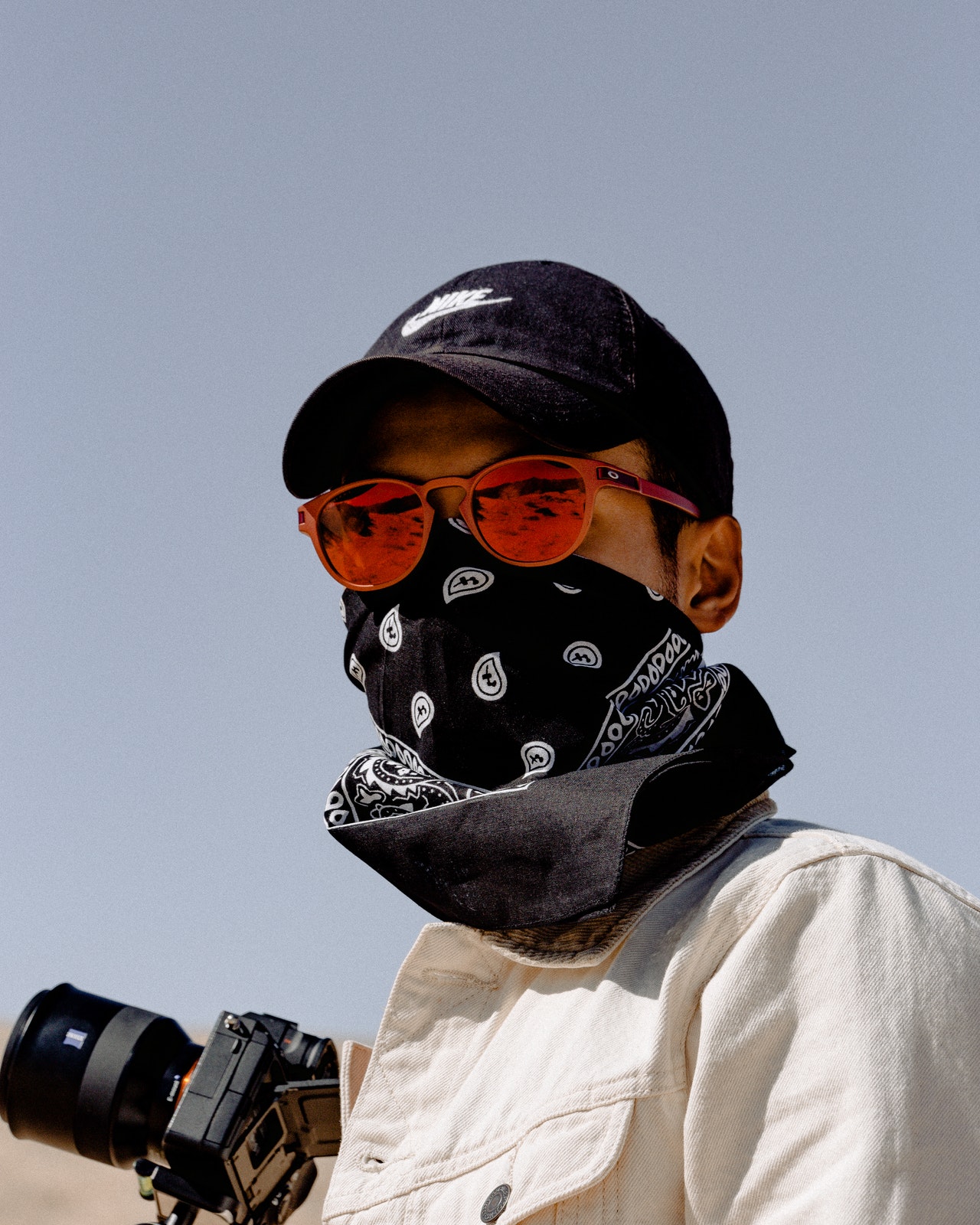 Bandanas can also be used as headbands
Face bandana can be used for motorcycle riding, skiing, biking, or other daily activities
They also act as a good sun protection layer
Bandanas are available in different styles, colors, and sizes
Use them as a headscarf to suit your style
Bandanas for all – kids, men, and women
Most importantly these bandanas are kid-friendly as well. As kids are more prone to infections, you can find bandanas that are exclusively designed for kids.
While designing tubular bandanas for kids proper care and attention have been given towards the fabric quality as kids' skin is very sensitive. Fabric quality that is flawlessly suitable as well as which provides protection from virus also. The fun part is that there are colorful, and animated bandanas that your kids will love.
If you are cyclist, it is also important to cover the face while riding. Bandana designers have kept this in mind and designed special dedicated sports theme bandanas with neon colors for adventure seekers to give them a sporty look alongside preventing the virus.
Since these bandanas are on sale, you can now grab these stylish bandanas for yourself, kids, and other fitness enthusiasts with pocket-friendly prices.
2. Hand sanitizers
While traveling in public transportations like metros or buses where we don't have access to water and there is more danger as we don't know who was sitting before us in the seat or who has touched the pole of the metro, hand sanitizer Is a good stand-in.
As people were using hand sanitizers frequently, Food and Drug Administration (FDA) asked the companies for proof that the sanitizers have a fixed amount of chemicals that are safe for that level of exposure, especially for pregnant women and children.
3. Disinfectant wipes
Disposable, single-use wipes pre-soaked in a solution that contains a disinfecting ingredient. Disinfecting wipes are ultimately more effective and easy to carry.
They are intended for use on hard surfaces, such as counters and doorknob, before sitting around any table or entering a public place it is recommended to use disinfectant wipes before gathering around a table or opening a door.
4. Mini Hand Soap
Washing hands frequently throughout the day is the most effective way to prevent the spread of the virus.
At many public places, there are chances that you might have access to water but there is no soap or hand wash available.
Therefore, it is better to carry hand soap or paper soap in your bags along with other essentials.
5. Gloves
Wearing gloves is a convenient way to minimize contamination and keep our hands clean. But they are only really useful when handwashing is either not possible or going for a gathering where human interaction chances are high.
As gloves need to be replaced very often, they may not be practical enough for day-to-day activities for every one of us.
Let's jump on to the next essential you can carry with you to stay safe!
6. Toilet Seat Covers
Public restrooms are ridden with bacteria of all kinds, which is why many people choose to use a toilet seat cover to prevent skin-to-seat contact.
After all, you never know when was the last time it was cleaned up, and that's not a comfortable thought. We recommend carrying a toilet seat cover if you know that you will be staying out for quite some time.
This is especially mandatory for women as they are prone to infection more easily. They are lightweight and easy to carry along with your backpack.
7. Small Medical Kit
Remember to keep a small first aid kit that should have a band-aid, ointments for cuts, inhaler, medicines for flu, and fever in your bag just for the safe side. This type of mini medic kit can come handy especially for traveling.
Other key essentials to include in your medic kit are:
Rolled bandages
Triangular bandages
Digital thermometer
Facemasks
Handsoaps/disinfectants
Tweezers
Safety pins
Painkillers such as paracetamol
Antiseptic cream
Concluding thoughts,
As we adopt the new normal, one must take precautions to slow down the spread of Coronavirus and keep safe and healthy. Until a safe, effective coronavirus vaccine is available, the risk of infection is inevitable.
Essentials like the tubular bandanas can also help kids to protect themselves from the post-COVID-19 world after lockdown ends. With schools reopening and more businesses are back to normal, these daily essentials can be of great help to you and your family.
And post-lockdown, mindful of the fact that the virus is still among us, we should work on crafting a simpler, yet fulfilling way of life that promises a fair and equitable future for all. We are all in this together, for the virus cares nothing about race, caste, class, or borders.
"Fear and uncertainty can lead us to panic but the way forward lies in learning and self-awareness".
Do you already have a headband or face bandana? What are the daily essentials you carry with you? Share your thoughts in the comments below!