Artificial intelligence is no longer the stuff on Sci-fi movies. Chances are, if you have a recent model of a high-end smartphone, its camera is equipped with AI to beautify your selfies. But this is just a minor implementation of AI. The most important roles of artificial intelligence are in various business fields, from the world of big data to manufacturing, healthcare, logistics, and financial services.
The Early Days of AI Implementation
Just like any new technology, artificial intelligence is currently regarded with caution, even with doubt by decision-makers in top industries. Changing the status quo in critical fields like healthcare and finances is not something to be done overnight, without careful consideration.
It is essential to know how AI will change internal procedures and policies, how it will impact sensitive areas like data protection and how it will alter the way employees work.
The problem with AI is that it has an undeserved bad name in popular culture. People have seen lots of movies where AI turns into a destructive force and attempts to destroy the human race. Of course, key decision-makers do not base their corporate decisions on movies, but they need to take into account the opinions of their end clients – the general public.
However, someone has to make the first step – and it has already been made. The industries that made the first steps in AI implementation are the same that have embraced digital technologies to a greater degree.
Who Is Making the First Steps in AI Implementation?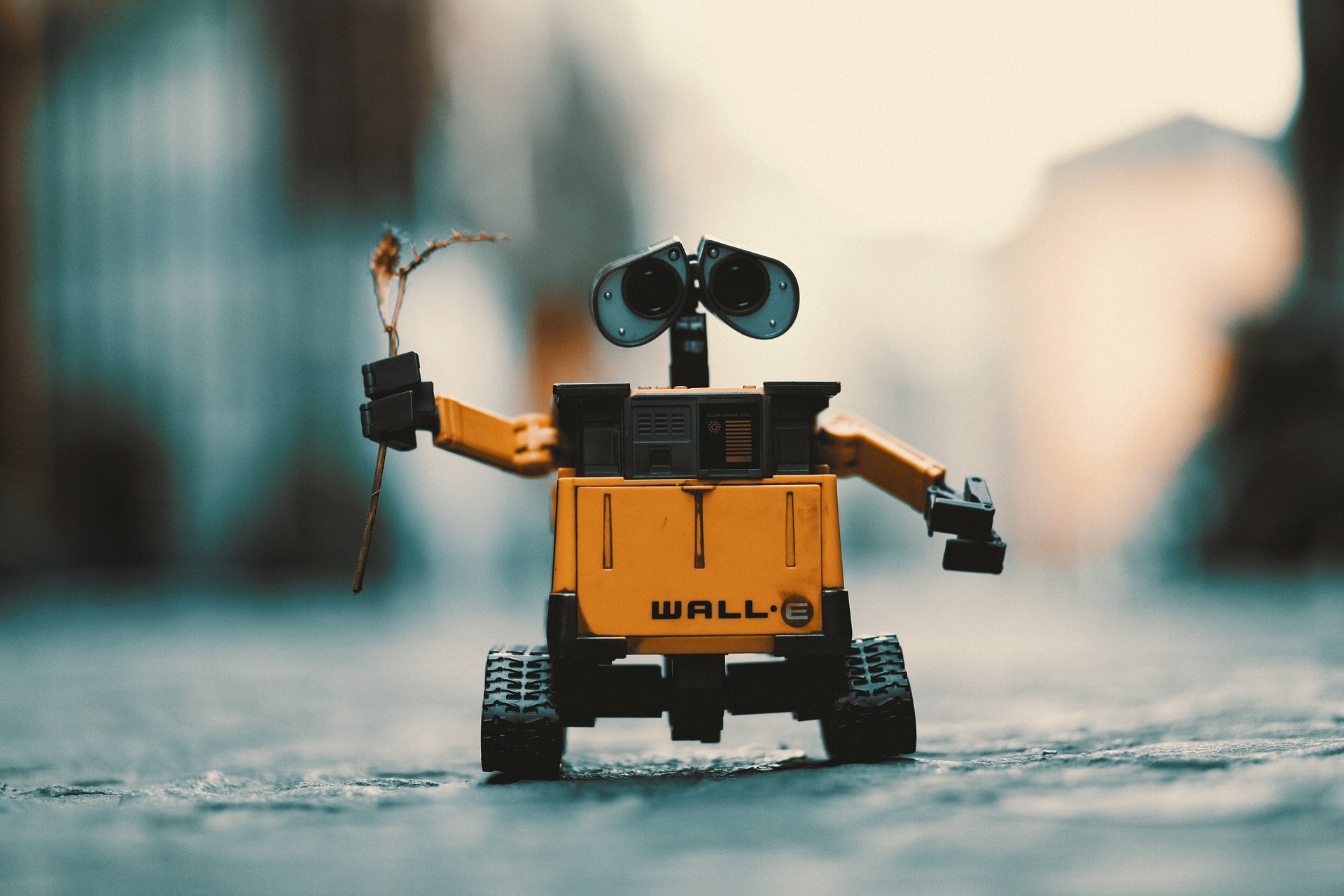 A McKinsey report on the adoption of artificial intelligence found six key characteristics of early adopters. These characteristics are:
• Digital maturity
• Larger sized organizations
• Adopters of multiple technologies
• Focus on business growth over saving
• C-level support for AI
• AI adoption in all core activities
These characteristics led to defining three levels of adoption at present:
High adoption:

Companies with the highest adoption rate of AI operate in the fields: hi-tech/ telecom, automotive/assembly, financial services.

Medium adoption:

In this category, we find companies operating in retail, media/entertainment, CPG

Low adoption:

The lowest adopters are the educational, healthcare and travel/tourism industries.
A close look at the list above reveals another significant characteristic: industries with a high rate of interaction with the end consumers (education, healthcare) are less willing to adopt AI.
This deduction is supported by a survey conducted by GfK in which participants were asked if they would trust a computer algorithm (artificial intelligence) in the role of a financial advisor. The replies were:
• 50% would not trust an AI financial advisor
• 45% would not be willing to give up a human, financial assistant
• 10% would trust an AI financial advisor.
Does this mean that industries should put a stop to the general trend of AI adoption?
The answer is no.
For one, progress is inevitable.

For another,

artificial intelligence brings forth significant benefits and helps companies become more profitable,

more flexible in responding to market demands and more adapted to the new model of global trade based on online transactions.
Companies that already use AI in their operations have shared their views in a research conducted by Deloitte. I will use their replies as key reasons why all industries should push for a higher adoption rate of artificial intelligence, instead of fearing it.
Why Industries Must Embrace AI, Instead of Being Threatened?
1. AI Can Improve Products
Computers are capable of processing vast amounts of data and performing calculations with maximum accuracy. This is very helpful in all the fields of manufacturing. AI can be involved in:
• Product design
• Testing prototypes
• Planning the production workflow
• Performing quality tests on finished products.
While most companies use a sampling system to test the quality and compliance of mass production, robots equipped with AI can test the entire batch of products, even if we are speaking of tens of thousands of items.
2. AI Helps Managers Make Better Decisions
AI implemented in business software can help managers perform advanced business scenarios, study the impact of decisions before making them and predict the way the market will respond to a new product or to other changes (rebranding, mergers, new management team).
Robots May Not Take Your Job – But They Might Make It Boring
Apart from the computing abilities, AI has another strategic benefit: it does not have the shortcomings of human beings, such as an impulse or emotional decisions. This makes AI the perfect advisor to top-level management in large corporations.
3. AI Can Help Create New Products
Human imagination and intuitiveness are boundless, but little more help is always welcome. Using AI assistants, product designers can come up with a new product, based on the market demand or on opinions expressed by clients.
For instance, the AI machine can scan the social media pages of the company and identify similar demands from followers – products they wished they had. Thus, the AI entity can propose a product idea at the exact moment when it is in high demand and before the competitors come up with it.
4. AI Can Optimize Internal Operations
Everyone knows how complex and burdensome internal regulations are in a large corporation. The business conduct handbook, the employee handbook, the ethics handbook – these are long and complicated documents, and many employees have a hard time remembering every single rule in there.
With the help of AI, all these documents and their corresponding internal procedures can become simpler and more transparent, without losing their intended meaning. In this way, corporations can induct new hires faster and with less friction. In turn, they will become productive and integrate with the rest of the team sooner.
5. AI Will Free Up Workers to Deal with Creative Tasks
Despite the general fears expressed by people, managers understood a key aspect of AI: it will not destroy jobs, but transform them. Robots will not replace humans. Instead, they will not have to deal with boring and repetitive tasks – all these will become automated and performed by the AI. The employees will be channeled toward functions that require intelligence, abilities, knowledge, and imagination – the key characteristics of human beings.
Thus, artificial intelligence will not take control over business operations and life in general. Its role will be to perform tasks assigned by human supervisors and work to create a better life for people.
What do you think? How will AI reshape our world and what other key benefits will we have once it is adopted at a global level?