Are you looking for mentorship? What are the true responsibilities of a mentor? Do you realize the fact that many successful people in the world, from Oprah Winfrey to Winston Churchill, reached their heights of success under the guidance of their mentors? But before we go ahead, we need to understand what's the role of a mentor?
Stick on till the end of this article to find out how to create a successful mentoring program.
No one is born perfect and as an expert. In all our lives, we can't live and succeed alone. All of us need guides and mentors to show us the way and lead the path.
"A mentor is someone who allows you to see the hope inside yourself." — Oprah Winfrey
Mentors are people who have a great deal of experience in a particular or variety of fields. They offer their experience in the form of guidance, advice, training, counseling, and assistance to the less experienced.
They are there to help and guide their mentees whenever needed. Most straightforwardly, they can be defined as a map, a compass, and a lighthouse to those who are lost.
We can find mentors in our homes, schools, communities, workplace, friends circle, or even next door. However, mentoring is not a new concept. It is something that has always existed through the dawn of ages.
Way before the internet provided us with all the answers to our questions; people went to their mentors to seek answers, guidance, and help, especially during tough situations.
We have come across famous mentor and mentee relationships in history as well as in mythology. For example, in Mahabharata, we are very well aware of how Lord Krishna mentored and guided Arjuna during the great battles.
Whether you are a youth looking for life advice or an entrepreneur seeking guidance, they can help you succeed.
As per a study by the online mentoring platform, MicroMentor mentored business increased their revenue by 83% whereas those who didn't receive any mentorship only increased their revenue by 16%.
A Story of Mark Zuckerberg and Steve Jobs
Mark Zuckerberg, the founder of Facebook, in its early days, took guidance under Steve Jobs. Mark Zuckerberg also shares how Steve Jobs guided him to a focused team to create "high quality and good things".
Steve Jobs also inspired Mark Zuckerberg on how he can change lives through his business. On Steve Jobs's demise, Zuckerberg wrote in a final farewell Facebook post to Jobs: "Thanks for showing that what you build can change the world. I will miss you."
"Iron sharpens iron, and one man sharpens another." — The Bible
As we go through life, we start as being the mentees and work under the guidance of others. As time passes on, we gain experience and knowledge through various life lessons as well as through the advice of our mentors. In our later stages of life, it becomes our responsibility to become mentors for others around us who need help and guidance.
Is 'Mentoring' and 'Coaching' the same thing?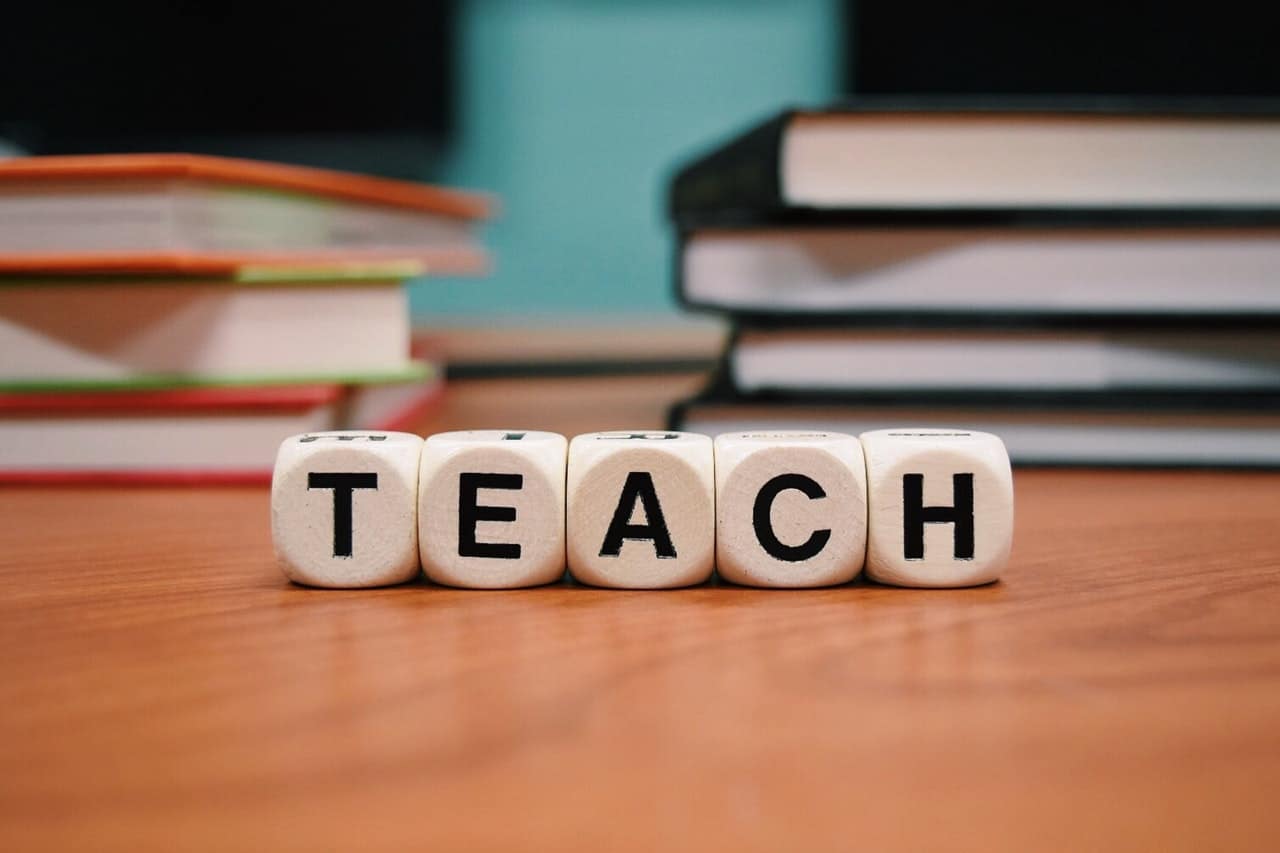 Mentors are different from role models. A role model can be someone whom we look up to, but they may or may not be there to guide us. But a mentor acts like our guide with whom we can share a personal relationship.
Mentoring is also different from telling and coaching. In this, we don't just say what to do. Instead, we show how things are to be done and how we can easily do it.
Margaret Mead says 'Children must be taught how to think, not what to think'.
For this purpose, we use our experiences. Unlike coaching, which is usually limited for specific tasks, mentoring builds a long term relationship and goes beyond a more structured format.
What Does A Coach Do?
A coach will help, challenge, and inspire, whereas a mentor will direct, advise, and teach. Additionally, coaching follows a more formal approach, whereas mentoring follows an informal approach.
Read also: How To See What You're Truly Capable Of Becoming?
Why are they important?
In today's time, the internet provides the answer to almost literally everything. You just have to ask, and you will receive over 1000 responses to your query. This makes us feel we don't need mentors. Often we think we know more than we do!
The Internet may surely provide us with answers, but it doesn't provide us with the necessary guidance and help that is required to achieve our goals. Sometimes, we can end up having more questions rather than answers by using the internet.
5 Reasons You Need a Mentor
1. You Can Gain Experience
Mentors have reached certain heights of success in their lives through various experiences. These experiences surely have taught them some valuable lessons.
Through the expertise, you can also gain certain skills. They will use their contacts in order to get your internship program or job opportunities that can benefit you.
2. You'll Get a Head Start in Your Career Success
Secondly, they can also help you get a head start and climb the ladder of success easily. Studies show that proper mentoring can lead to greater career success, including raises, promotions, and increased opportunities.
They find ways to stimulate our personal as well as professional growth. Moreover, they encourage us and allow us to create ourselves.
3. You Get to Learn from Others Wisdom
Most of the time, we are unable to see or understand what we are doing wrong. In today's time, advice and wisdom are incredibly crucial. The role of a mentor is to provide constructive criticism.
They can see where we can improve. Apart from this, they also share their wisdom and knowledge. This wealth of experience will surely benefit anyone and everyone who receives it.
4. You'll Be Able to Tackle Problems More Easily
84% of people interviewed by Harvard Business Review in 2015 said mentors had helped them avoid costly mistakes.
With their help by your side, you will be able to tackle your day to day problems easily. These can be with regard to your personal or professional life.
Their advice and experience can prevent you from making the same mistakes that many beginners, including the mentor themselves, must have made. 
5. You Can Network with Many Other Professionals
The role of a mentor is not only to share their expertise but also to help you to connect with the industry. They have an extensive network of people from various fields.
They can help you connect with them through online portals, corporate events, or meet and greet at a coffee shop. Through them, you can find people who will be ready to invest in you and your talents.
8 Qualities You Must Seek In a Mentor & Key Responsibilities Of a Mentor
Here are 8 qualities that will help you understand the role of a mentor:
1. A Good Mentor Challenges You
One of the most significant qualities of a great mentor is that they will always push you to do your best. They will identify your capacities and keep motivating you till you have reached your full potential.
Challenging individuals is one of the key responsibilities of a mentor.
2. Experienced
You cannot make someone a mentor as less life experience than you. A mentor needs to have gone through various ups and downs of life and gained valuable experience which they are willing to share with others.
3. Supporting
They always motivate others by setting a good example themselves. Furthermore, they are always there to inspire and support you through thick and thin.
See also: What challenges children the most, according to their age?
4. Respectful
A mentor is respectful of your opinion and views. They won't force you to become something that you are not. Moreover, they share your vision of success. A great mentor will never look down upon you because of your flaws.
5. Guides You
Another role of mentors not only guide you towards the correct answer, but they also provide you the tips to figure out the answer about yourself in the future. They provide constructive criticism to help you grow.
Among all the responsibilities of a mentor, guiding an individual to make the right decisions is the most vital.
6. Listens
Another quality of a great mentor is that they are also great listeners. They are compassionate. They are ready to listen to your queries, doubts, problems, ideas, and opinions with an open mind.
7. Invested
A mentor who is not ready to take a personal interest in mentoring; is not an ideal mentor. A perfect mentor needs to be completely invested in mentoring you. They are ready to help you gain success at all times. Likewise, they are happy to see you succeed.
8. Available
An important role of mentors is that they need to be available for their mentees. They need to provide help and advice whenever we need it.
How to Find Your Mentor? Here Are 4 Ways
1. Through online portals
Many websites offer online mentoring programs. Mentors and mentees can register themselves on these websites and look for each other as per their needs.
Best Websites For Online Mentoring:
 2. Identify and Request
Another great way is to look for them around you. List down all the qualities that you are looking for in a mentor. Also, make a note of what kind of mentor you need. We have many experienced professionals around us who can be great mentors.
You need to identify them and get in touch with them. It can get awkward to ask a stranger to be a mentor directly. Hence, first, look for mentors among people you are close to and request them.
3. Connect and Engage
Next, to make a stranger your mentor, you need to connect to them and engage in conversations with them. Build a necessary foundation before you ask for their mentorship. Similarly, you can connect with professionals on LinkedIn or other social media websites. You can also approach bloggers and professionals through email.
4. Buy a Coffee
Lastly, the simplest way to get a mentor to buy them a coffee. Though most of them offer their service free of cost, some mentors may have special paid mentorship programs. You can apply for their mentorship programs by paying a certain amount.
You may like: How drones can take your business to new heights?
5 Reasons Why You Can Be Someone's Mentor
 "The greatest good you can do for another is not just to share your riches but to reveal to him his own." — Benjamin Disraeli.
1. Mentors Can Change Lives
This is the most important role of being a mentor is that you can change someone's life.  These days many youths are lost or on the wrong path. Mentors are needed now more than ever to bring the youngsters on the right track and be their guiding light.
Moreover, you would not only be changing the life of one person but instead the life of a family and a generation through that one person.
As per Public/Private Ventures study of Big Brothers Big Sisters, youth who meet regularly with their mentors are 46% less likely than their peers to start using illegal drugs and 27% less likely to start drinking. 
2. A Mentor Can Build True Relationships
Being someone's mentor will help you to build a close relationship with them. You will be able to understand the viewpoints of others. Mentoring someone is not just for a day or a month or a year but something that will last for a lifetime.
Building a strong bond with your mentees will keep you alive among them even after you have passed.
3. Pay It Forward
There must have been a time when someone, somewhere must have mentored you and made an impact on your life. It's time to pay it forward by making an impact on someone else's life. Through this loop of mentoring, our world can become a better place.
4. Share Your Passions
You can share your passions with future generations through your mentoring. Maybe you have been blessed with some talents and knowledge. Likewise, share them with someone less fortunate and inspire them.
5. Leadership Opportunity
Apart from all of this, you get a leadership opportunity. Mentoring someone else can be beneficial to you too. You may showcase your skills and receive a promotion.
5 Ways to Ensure You Receive Quality Mentoring
1. Adjust Quickly
To get the best of your mentoring program from the very beginning, you need to get adjusted quickly. When you can quickly adapt to the changes that will take place in your lifestyle or your surroundings, you can achieve many things easily.
2. Don't Be a Wallflower
Every relationship involves giving and receiving. You need to be active and give in your hundred percent. Be curious and ask questions. Coupled with this, participate in many activities, events, or meetings.
3. Evaluate and Ask for feedback
At the end of each session, ask your mentor to provide you with the feedback. Feedback can help you identify your strengths and weaknesses. You must evaluate the process yourself and communicate if you feel you need more assistance in any area.
4. Commit to The Process
You need to be committed to the process of mentoring. You can ask them to give you more responsibilities. Respect them and try to build a deep relationship. They may have permitted you to contact them anytime.
But respect their time. Don't keep calling them unnecessarily especially if the doubt can hold on be cleared in the next meeting. This will show your mentor that you value their time. In addition, it can make the process more comfortable and empathetic.
5. Don't Give Up When Challenged
The whole reason mentoring is necessary is to get you out of your comfort zone and utilize your full potential. This means you will have to come across various challenges that can at times take a toll on you.
During such situations, don't give up. Come hell or high water; you're going to make it work. Likewise, communicate your concerns to the mentor and seek their help.
5 Steps to Create a Successful Mentoring Program With An Impact
Did You Know: 70% of the Fortune 500 Companies run mentoring programs because they work. Here are 5 steps that will help you create one!
1. Plan and Design
If you wish to be someone's mentor, the first thing you need to do is design a mentoring program. With the help of the internet or some consultants, plan a program as per your skills and experience.
2. Connect with the right Mentees
The next step of a successful program is to attract and connect with the right mentees. You can upload your program on various websites for mentees. You can also conduct an interview process to select the right mentees.
3. Train and Guide
Once you have selected your mentees, the next step is to start the training process. Guide as and when your mentees require.
4. Build Relationships
To make any mentorship program successful, it is necessary to build a strong relationship with your mentees. Therefore, understand them and the background that they come from. This will help you to guide them in a better way and help them explore their talents and capabilities.
5. Evaluate and Offer feedback
The last yet crucial step in creating a successful program is to collect feedback. Evaluate your mentees and offer feedback from time to time. Remember, feedback is critical to improving performance.
Concluding thoughts,
Mentoring is a great way to bring a rewarding and possibly life-changing experience for both the mentor and the mentee. The role of a mentor is incredibly crucial in everyone's lives. Some of them don't accept any compensation for their guidance.
However, some may charge certain fees depending on their skill set. Online programs can vary in costs depending on the website to the website. In conclusion, honesty, commitment, respect, and confidence are essential to a successful mentoring relationship.
Did you have a mentor in your life? What is the role of a mentor in your life? Do you agree with the key responsibilities of a mentor mentioned in this article? Are you aware of any other mentorship programs? Let us know your thoughts and stories in the comments section below. Share and spread the news.
Subscribe with us for more updates and stay tuned for more such inspirational content. You can also follow us on our social media channels.