Paleolithic diet or the stone-age diet promotes itself as the diet that not only excludes processed food but also diary products, legumes, grains, etc. The idea is to follow a diet that humans had before the agricultural revolution. This caveman diet can be a perfect diet for beginners who want to lose weight and go back to their normal diet. So by definition paleo diet may not be suitable for the long term. Read on to know more about the benefits of the paleo diet, paleo food list for beginners, and the pros and cons of the paleo diet.
One of the most common weight loss methods that I have noticed my friends follow is the skipping-the-meals method. Unhealthy weight loss methods do more harm than good. Bloating, acidity, weakness, etc. are just some of the results of following unhealthy diet plans.
It is important to know which diet plan is best suitable for your needs. One of the most popular diet plans of recent times is the Paleo diet. Alignthoughts brings you the beginner's guide before starting a paleo diet along with the food list for beginners.
What is a Paleo Diet?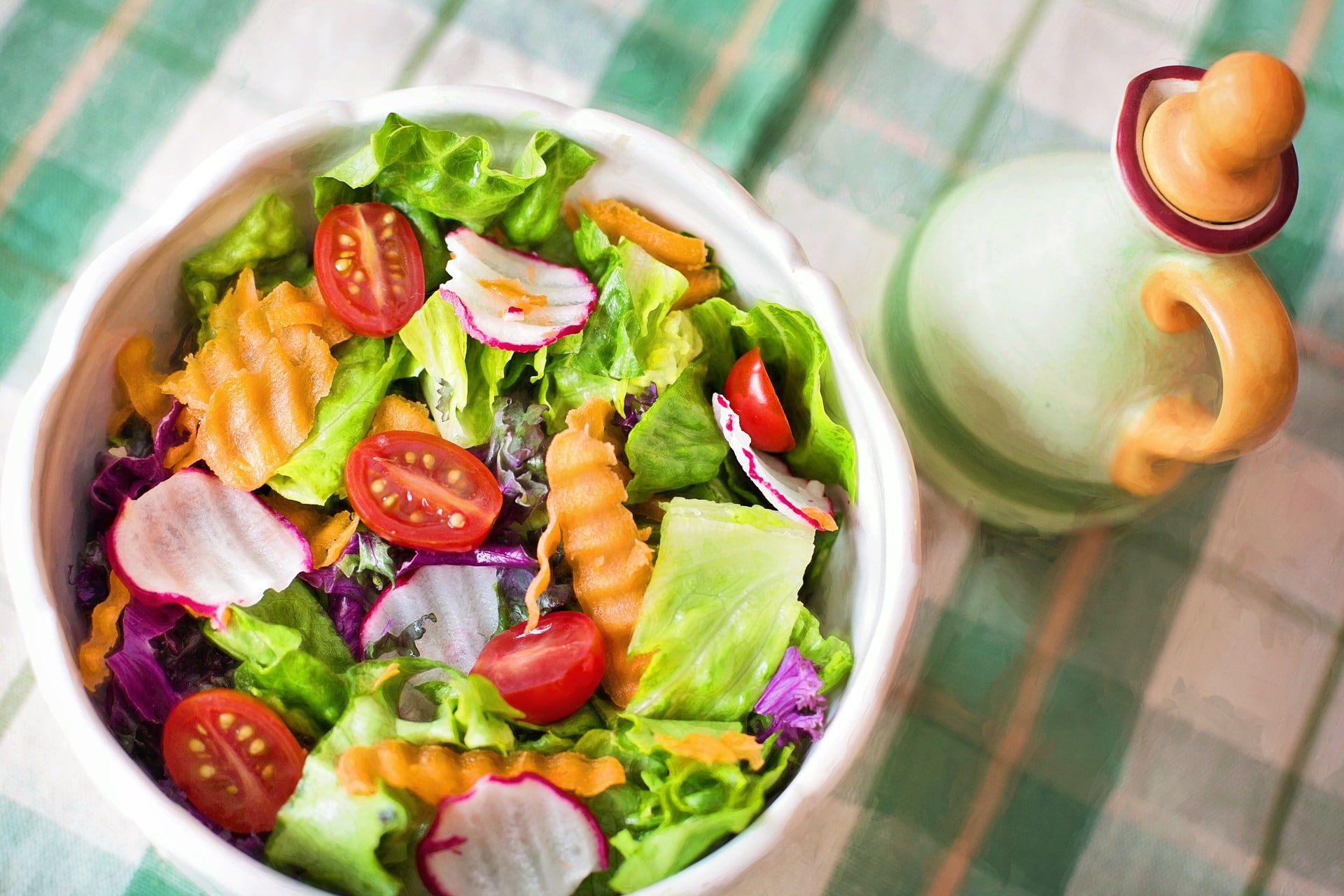 According to Wikipedia, the definition of the Paleo diet is, "is a modern fad diet requiring the predominant eating of foods presumed to have been available to humans during the Paleolithic era".
Paleo diet in simple terms is called the caveman's diet and is perfect for beginners. It makes you eat the types of food that our ancestors must have consumed almost 2.5 million years ago during the Paleolithic era. Other common names for the paleo diet is a stone-age diet and the hunter-gatherer diet.
The idea of the Paleo diet was brought to light in the late 1890s by Dr. Emmet Densmore and Dr. John Harvey Kellogg. However, it gained popularity in recent times thanks to the author of the 2002 book The Paleo Diet, Loren Cordain.
Paleo diet wholly eliminates high-fat and processed foods which have very little nutritional value. Additionally, the participant has to follow a diet containing lean protein, fruits, and vegetables.
The primary purpose of this diet was to help humans connect to their original roots and eating habits which will help them stay healthy.
Celebrities Who Embrace Paleo Diet
The year 2013 was known as the year of the Paleo as this diet was ranked number 1 on the most googled diet list.
As per statistics, about 1% of the American population is currently on the Paleo diet.
Among the list of people who follow this Paleo diet are celebrities like:
Uma Thurman
Jessica Biel
Jack Osbourne
Megan Fox
Kobe Bryant
Miley Cyrus
The founders of the Paleo diet want us to be stronger, leaner, healthier, and fitter just like our stone-age ancestors. With celebrities endorsing this diet, many people across the globe have taken to it to lose weight, eliminate toxins, promote fat loss, get clearer skin, and stay healthy.
Does Paleo Diet Suit Everyone?
Paleo diet is most suitable for beginners looking to lose weight or need a proper diet/meal plan. Moreover, it is highly recommended for athletes. This diet restricts specific food which is extremely necessary for a growing body.
Thus, a Paleo diet isn't recommended for children and teenagers.
If you are someone who is suffering from blood pressure problems, diabetes, heart diseases, or any form of cancer, this diet may or may not be suitable for you. Hence, please take your doctors' advice.
Paleo for Vegetarians
If you're a vegetarian and worried if this diet is suitable for you, the answer is yes. This diet may focus more on meat and seafood. However, there are certain alternatives for vegetarians too.
Instead of meat, you can substitute your diet with broccoli, apples, bananas, onions, carrots, tomatoes, oranges, pears, avocados, kale, peppers, etc.
What to Eat and What Not to Eat in a Paleo diet?
Paleo diet, like all other diet plans, has specific do's and don'ts when it comes to eating. Here is a list for beginners of all the foods you can and cannot eat while in a paleo diet.
Foods to eat in a Paleo diet for Beginners:
Lean Meat
Grass-fed meats
Fish/seafood
Fresh fruits
Fresh vegetables
Butternut squash
Acorn squash
Yam
Sweet potato
Beets
Eggs
Nuts
Seeds
Healthy oils (olive, walnut, flaxseed, macadamia, avocado, coconut)
Foods to avoid in a Paleo diet

for Beginners

:
Pasta (including whole-wheat and gluten-free)
Bread
Rice
Oats
Quinoa
Cereal Grains
Beans, lentils, and peanuts
Dairy
Refined vegetable oils
Refined sugar: white and brown sugars, agave, corn, syrup
Artificial sweeteners
Candy
Soy
Overly salty foods
Corn
Refined sugar
Potatoes
Processed foods including frozen or processed dinners, packaged foods, and snacks
Soda
Sweetened beverages
Drinks sweetened with artificial sweeteners
Wine
Beer
Peanuts
Peanut butter
However, over the years there have been some minor changes made in the paleo diet food list. Foods like quality grass-fed butter and gluten-free grains like rice have been included in the list of what to eat.
Tea, coffee, dark chocolate, and even red wine is permissible if taken in proper proportion. Water is one of the most vital constituents of the Paleo diet, especially for beginners.
The meal plan for a paleo diet may differ from person to person based on your body weight, height, and your lifestyle. There are various websites on the internet offering you a paleo meal chart for a month or a week. However, I would recommend an experts advice before starting with the diet.
How Effective is a Paleo Diet and Benefits of Paleo Diet!
Paleo Diet Pros
A study was done on 29 males and females who suffering from heart disease, elevated sugar, or diabetes. They followed the Paleo diet for around 12 weeks.
The outcomes of this study showed that the Paleo diet helped in managing glucose and insulin levels as well as promoted weight loss.
Apart from this many other beginner participants of the Paleo diet have reported positive results after following this diet. Most of these participants have however claimed that the Paleo diet does work for short-term purposes.
This diet has helped many participants to reduce their hunger cravings as they are stuffed with proteins.
Paleo Diet Cons
However, many have also claimed that this diet has not worked well with them. Julie Chen, a Quora user, states that a Paleo diet made her feel energetic during the first week, but her condition eventually went down the hill.
She experienced stomach ache, bloating, and loss of appetite after shifting to this diet. It turned out her body was rejecting this sort of diet, and she was recommended by a doctor to get off this diet as soon as possible.
Another side effect for beginners of the Paleo diet can be the cost. This diet can get expensive as you have to consume more organic food. If you are someone who has been raised on grains and pulses, eliminating them from your diet can be bad for your health.
Conclusion
In conclusion, one size may not fit everyone. Similarly, this diet may not be suitable for everyone. If you are keen on taking it up but are not comfortable giving up your regular meal choices, you can start slow.
Also, eliminate too much salty and sugary things from your diet and switch to fruits to satisfy your hunger cravings.
If in case you start feeling uncomfortable or ill after taking up this diet, it's best to get out of it or slow down. Lastly, speak to professionals like your family doctor, nutritionists, or some other expert in the field to get to know what is best for you and what is not.
Key Takeaways On The Paleo Diet
Bloating, acidity, weakness, etc. are just some of the results of the following unhealthy diet plans.
This diet also called the caveman's diet, is perfect for beginners.
This diet wholly eliminates high-fat and processed foods.
Also, it is perfect for athletes.
This diet focuses more on meat (lean and grass-fed) and seafood.
There are vegetarian options available too.
Paleo diet food list for beginners also includes fresh fruits and vegetables, nuts, seeds, and healthy oils.
Water is one of the most vital constituents of this diet.
This diet can get expensive as you have to consume more organic food.
However, it may not be suitable for everyone.
Disclaimer
Keep in mind the author of this article is not a medical expert. The author wrote this article after thorough research. Therefore, before starting any diet plan, please get in touch with your doctor or nutritionist. Consult their opinion especially if you're suffering from other health issues.
What are your thoughts on this diet form? Also, if you have already tried the Paleo diet, was it effective on you? Leave below your thoughts about this article. Additionally, subscribe to us and stay tuned for more such articles on health and lifestyle.