If there's anything that's beyond what we need, it's data in our minds and the world around us, leading to information overflow. We are constantly bombarded with information from our smart devices all day long. However, recording all this information and ideas can eventually become stressful, overwhelming, and sometimes impossible. Mind mapping is a graphical representation of concepts and ideas that fits together all the pieces of the puzzle. Not only are mind mapping techniques beneficial to organize thoughts, but it is also highly relevant to add clarity and understand the complete picture of the topic, idea, or subject at hand. Furthermore, using the right techniques can also highlight the corner cases that we may easily overlook otherwise. Let's figure out what exactly mind mapping entails, how and when to create a mind map, as well as its unique benefits with real-life examples to help you get started.
Who Invented The Mind Mapping Technique?
Mind mapping is used to visually organize information to plan, process, give structure, and bring ideas to fruition. It can be used by both students and professionals. Mind mapping incorporates the use of color schemes, letters, or symbols. These are useful because they associate with our brains, making learning faster and easier.
Tony Buzan is generally the most popular inventor of the mind mapping technique. It has, however, existed as a learning technique for ages. Tony Buzan's company still holds trademarks on the phrase "Mind maps" regarding self-improvement educational courses in the US, Germany, and the UK, even though he died in 2019.
Tony Buzan stated that the brain's natural preference in receiving, processing, and adopting new information is a non-linear form. This is compared to the traditionally established forms, for example, reading, where the data is acquired from left to right or bottom to top.
Mind Mapping From Aristotle's Era
In the early days, the mind map was developed by Porphyry of Tyre, a Greek philosopher in the 3rd century, and he graphically visualized the concepts created by Aristotle.
In the seventies, Ralph Haber was an author whose research paper was published in the Scientific American magazine. It indicated that subjects in it had correct image recognition within the percentage range of 85 to 95.
This incorporates the adage, "A picture is worth a thousand words," since visual representation enables our brain to see an image and have an instant reaction to it compared to a simple text or word.
For example, when studying, our brain can retain the information on images for more extended periods than a written essay or sentence that needs to be read several times to be memorized.
What Does Mind Mapping Entail?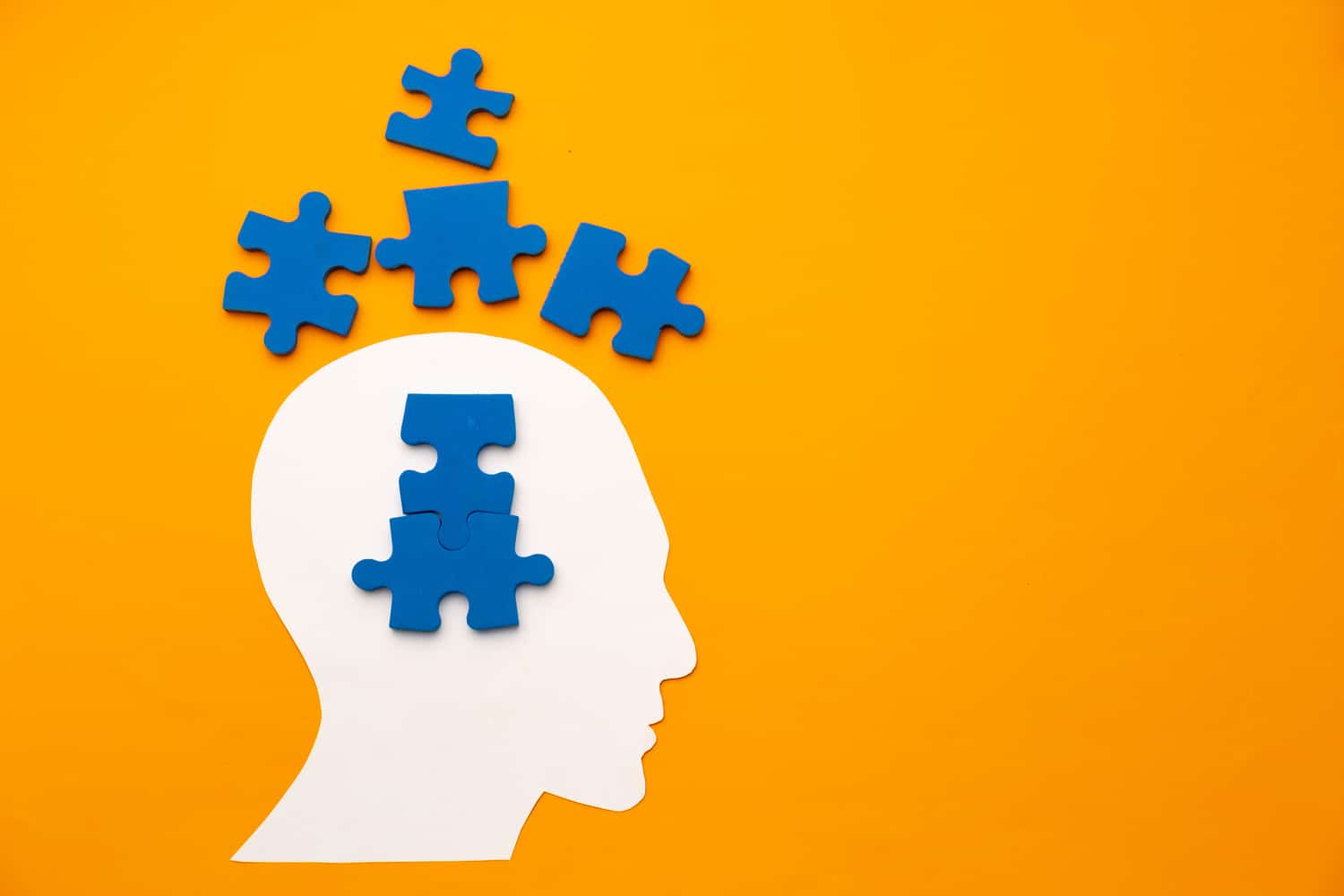 Humans are capable of numerous things, including thinking, understanding, comprehending, and storing vast amounts of information. Studies have shown that human's ability to think fast and effectively is closely related to their imagination and ability to create associations between numerous information chunks.
Since the time of its introduction to the world, mind mapping has come a long way. It is now a tool used by students, academicians, business professionals, and persons to manage, outline, organize and reimagine information in a structured manner.
Benefits of Using Mind Mapping In Daily Life
A Mind map is a versatile technique that is a visual information management tool that helps:
Capture ideas
Boost productivity
Foster creativity
Improve memory
Think better
Therefore, mind mapping is a method to store, prioritize, organize, review, and memorize information. Hence, it provides an overview and summary of a body of knowledge that joins words and pictures together. A mind map also aims to blend logic and creative thought that can, in turn, help to think more proficiently about the given topic that needs more clarity.
5 Simple Steps To Create A Perfect Mind Map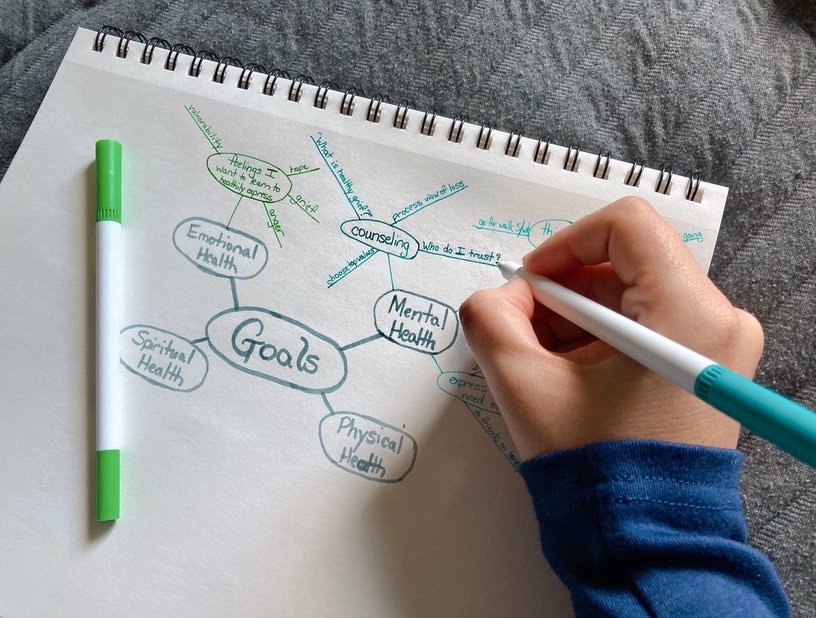 When creating a mind map, there are certain steps to consider incorporating to get a clear and well-thought-out solution through research.
1. Start With The Main Concept/Idea
This is the starting point of the mind mapping process. Every mind map consists of a core idea, to begin with. Being unaware of this core idea is uncommon, but if that is the case, make sure to research what needs clarity and organization.
So, to better identify what the central idea is, start looking at the problem you're trying to solve. What is the first thing that comes to mind when thinking of the main concept of the mind map? This can give some clear ideas of what the main concept is.
For example, the main idea can be a project you're brainstorming for work or school. Or a complicated topic that you're trying to grasp and learn. Or even your goals in life. Whatever it is, identify the main idea and write it down at the center of the page.
Mind maps start from the inside and expand outward; hence your central concept should be at the center of the page since it is the core topic of the diagram or image.
2. Add Branches To The Main Idea
Once you have realized the main purpose of the mind map, adding branches that outline the related subtopics is the next step. These are the main themes that flow from the main topic. Think of it as sub-topics under one main topic. Likewise, start adding more sub-branches if you want to explore each of the themes in greater detail.
The beauty of mind mapping is that you can include a lot of information, keywords, and phrases; there are no restrictions to using just a few.
3. Explore Other Topics For More Relevant Ideas
Once the main ideas are added to the branches, start digging deep under one branch and add ideas or thoughts related to them. Is there something you left out? What does that topic make you think of?
Make sure to organize them by connecting each topic with shorter lines or lines of a different color. Also, remember to well-structure the brainstormed topics and rearrange them in an orderly manner.
4. Create Sub-Topics And Keywords
Once essential relevant topics are done, think of other sub-topics on each branch that is already listed. You can write them in short phrases or use single words. Add keywords that can further explore many associations compared to using more specific terms that are hard to comprehend or categorize.
For example, by using narrow sub-topics like 'Flight to Paris,' one might restrict to only one concept: flying. However, breaking it down to a slightly broad sub-category like 'Trip to Paris' can lead to better information management like flying, food, accommodation, etc. Moreover, within these more sub-topics, it is likely to have more information added to your mind map.
The use of keywords enables you to break down information into core topics and themes. In addition, it triggers connections in your brain, permitting you to remember more information than you otherwise would have.
5. Incorporate Images and Colors
Now, it's time to re-evaluate and re-organize within the created mind map. This can be achieved by:
Using colors and images for the different ideas in your diagram
Mind mapping software or apps
The use of images will help you better visualize and memorize the different aspects of your mind map. They are also helpful if you want to link new shapes instead of using the basic box shape.
Colors and shapes are relevant since they encourage brain thinking as it brings together numerous skills that are either creative and unique or logical and numerical depending on each concept.
For example, color coding helps your brain create mental shortcuts and helps you categorize, highlight and analyze the different connections you wouldn't have seen before because of a boring organization.
On the other hand, images are visual signifiers and have the power to convey more information than if you only used words or an essay. This is because the brain easily processes them since they are visual stimuli to recall more information.
When To Use Mind Mapping?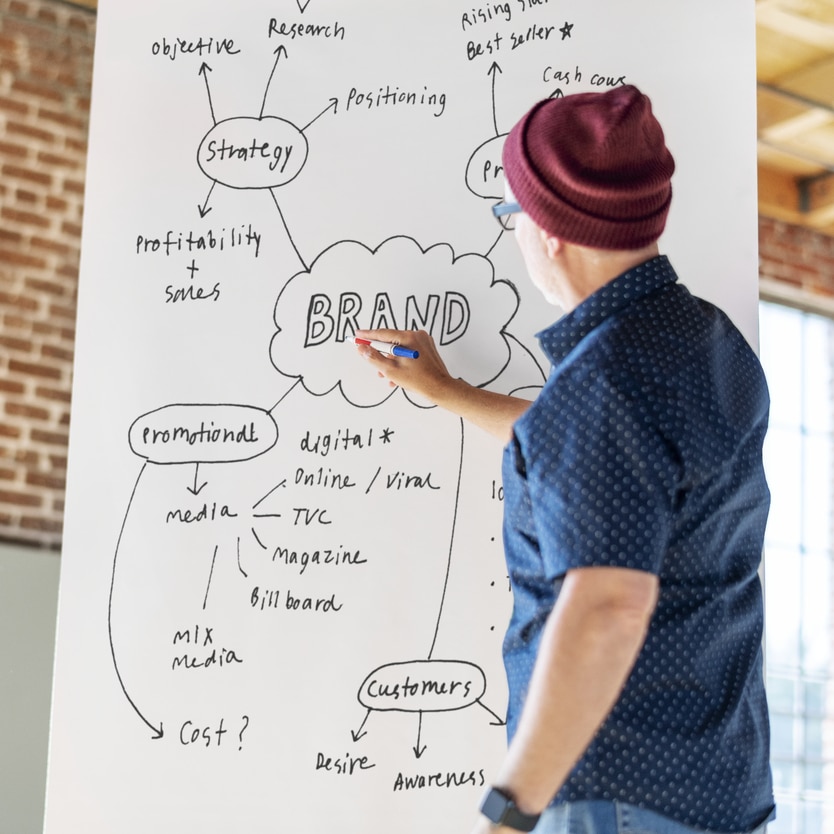 The use of mind mapping is growing steadily, and we can now use it for different things like collating, organizing, and expanding upon the already known information and knowledge. People have shared how useful mind mapping was in their work and school life.
Here are a few ideas, topics, or reasons where mind mapping is commonly used:
Examples Use Cases When Business Professionals Can Use Mind mapping Techniques
Planning a business strategy
Project planning
Backlog grooming or Sprint planning, when working in an agile fashion
Organizing sales or marketing strategies
Preparing for interviews
For research and development purposes
When collecting or organizing large sets of data, e.g., data analysts
To organize and prepare networking events
When introducing/onboarding new employees to team members
When sharing organization charts with employees
Mind Mapping For Students' & Academic Success
Some of the examples of where to use mind mapping ideas for students or academics:
For exams or study preparation
When learning new languages
When brainstorming group discussion ideas
It can be used to think critically and creatively about different topics
When writing an essay or project work
To take much clearer and precise notes
To memorizing notes and school materials
When preparing for presentations
It can be used to solve problems efficiently
Mind Mapping Ideas For Overall Life Management
A Word From AlignThoughts
Mind mapping, when used correctly, can be a brilliant technique used by people from all walks of life, both students, entrepreneurs, and business professionals. Be it for work, family, or school; it is a technique that simplifies your workload and enables you to organize better and foster work and life balance. It can also help break the ice in a new group and help them brainstorm and creatively form ideas to turn into action steps.
If you're not good at planning, organizing, revising, mind mapping can be the best bet as long as you don't overdo it. Keep things simple while getting started to enable you to create a mind map effectively.
What are your thoughts? Don't forget to share it with your friends and subscribe to our website to stay in touch.
Key Takeaways On How To Mind Map
What Mind Mapping Entails:

A Mind map is a versatile visual information management tool that helps you capture ideas to boost productivity, creativity, and memory and helps you think better.
5 Simple Ways of Creating A Mind Map
Five simple ways exist to create a practical mind map.

Start with the main concept/ idea:

Recognize the primary purpose of the mind map and write it down.

Add branches to the main idea:

The second step is to add branches that outline the relevant subtopics is the next step.

Explore other topics for more relevant ideas:

Since there are no restrictions, add all the pointers related to your main topic and branches.

Create sub-topics and keywords:

After exploring relevant sub-topics, think of other sub-topics on each branch you listed. Write them in short phrases or use single words.

Incorporate Images and Colors:

To maintain organization within your mind map, add colors and images for different ideas present in your mind map. 

Mind Mapping Examples And Illustrations:

There is no one way of creating a mind map. There are different ways to do that.
Can we use mind mapping for daily purposes?
Yes, we can use it for daily purposes such as school or college notes and even workplace presentations or project ideas.
Is mind mapping really beneficial?
There are numerous benefits of mind mapping, such as increasing your capacity to take practical, well-structured, and comprehensive notes.
Does mind mapping help us memorize things more effectively?
Yes, mind mapping can help students memorize things more efficiently and effectively.