A few decades back who would have imagined that the LGBT community would have so many rights around the world? Nearly 10 million Americans identify themselves as part of the LGBT community with the highest gay population in New York City. These couples wish to celebrate their love and life without being judged by society. They like to visit all the beautiful places around the world where people do not question their love. As the community is getting bigger, more countries and people around the world are becoming gay-friendlier.
Many countries around the world are accepting same-sex partnership and inviting the Queer community to enjoy their beautiful cities.
These destinations are popular because of their pulsating nightlife, rich culture, excellent dining, and picturesque settings. Pack your bags and pick a vacation spot with your partner!
Top 10 Gay-Friendly Destinations In The World!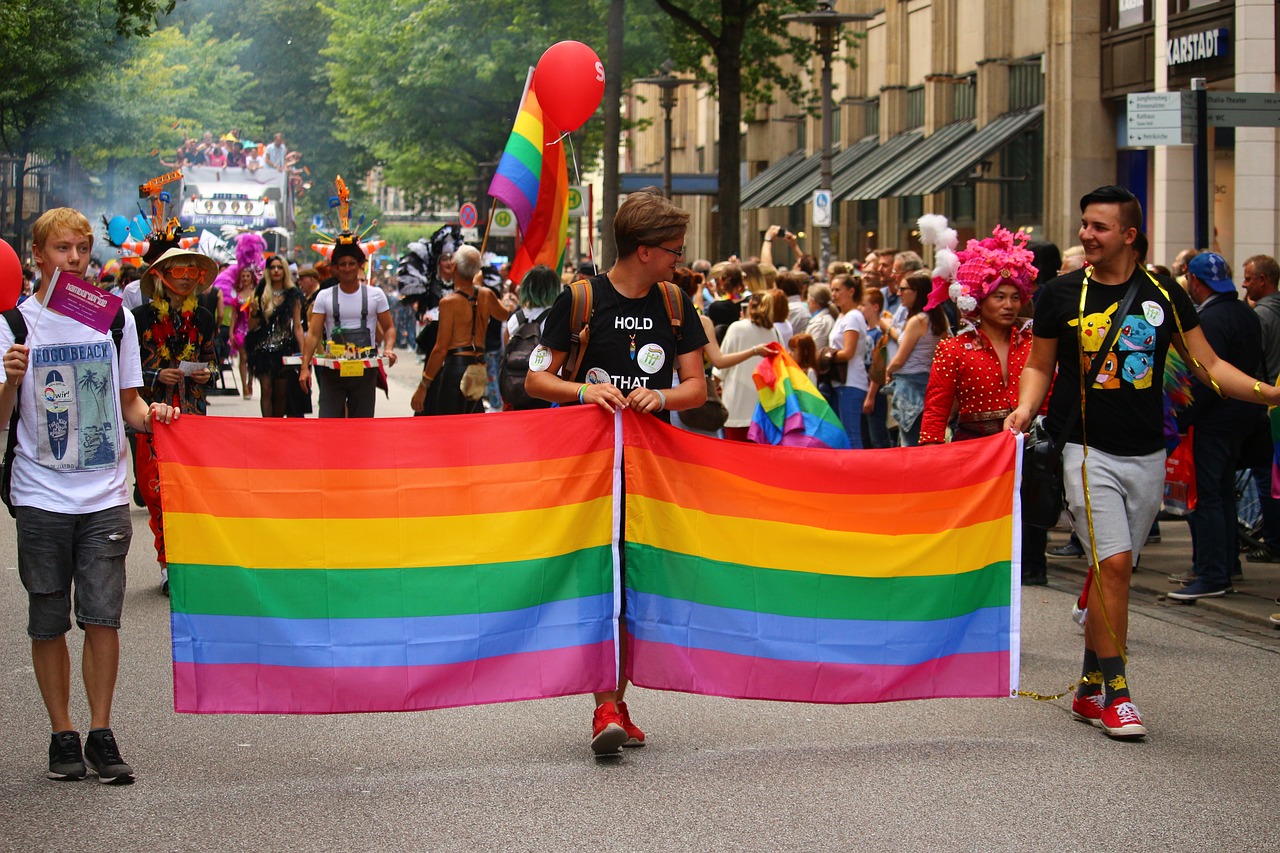 1. Palm Springs, USA
Palm Springs is a paradise for those who love sunshine all year round. It is the first city in the world that recently elected the LGBT members as their members of the city council.
It comes as no surprise that the city offers LGBT travelers the full package of fun and everything under the Sun- excellent shopping, poolside lounging, and impressive dining options.
It is known as the heaven for retirees and golfers, but for quite some time now it is a favorite destination for gays all over the world.
Palm Springs has a resort for every taste. Classy Hacienda resort is a favorite among many. Palm Springs also offers male and female-only accommodations too, like Casita Laquita, a Spanish colonial-inspired resort.
2. Copenhagen, Denmark
In 1998, Denmark became the first nation in the world to recognize same-sex partnerships. In the heart lies the cobblestoned capital- Copenhagen.
It has Europe's oldest gay bar – Centralhjornet, in the red light district of Vesterbro. The edgy fashion scene, an array of cocktail bars, boutique accommodation, and a yearlong celebration, makes Copenhagen a favorite among gay tourists.
3. Montevideo, Uruguay
The smallest of the South American nations, Uruguay is also the most progressive. It was the first Latin American country that legalized same-sex marriage.
The capital Montevideo should be on your bucket list if you want to enjoy stunning art décor, love for art and neo-classical architecture and beachside heaven. The active club scene and the heart-thumping city won't let you be disappointed.
4. Toronto, Canada
Canada is the most advanced and progressive nation in North America. Not only is it welcoming to all cultures but it is also known to be open to the queer community.
The village is located in Toronto and is the hub for gays, with theatre galleries and gay-friendly businesses. The Village may be the hub, but you would find such shops, restaurants, and clubs all over the city.
Cities in Canada also offer a good quality of life with low crime rates and good social benefits.
5. Berlin, Germany
Parties never end in Berlin! The city is wild and boasts of vibrant and inclusive gay history. Kreuzberg, Prenzlauer Berg, and Schoenberg provide an array of clubs, bars, and restaurants.
But to enjoy the vibrant colors and the happening party visits the CSD Berlin which has over 50 beautifully decorated floats and over 75 thousand people participating in the parade.
6. Brighton, England
Brighton is the gay capital of the UK. It is home to Trans Pride Weekend and has been celebrating it for over five years now.
There are plenty of gay bars, and shops around Brighton and anyone can genuinely enjoy the beaches and never-ending fun.
On the plus side, it is not very far from London, only 30 mines by train!
7. Madrid, Spain
A non-stop calendar of beautiful events makes Madrid well known for not only football but also the strangest city on the continent. In May 2017 it hosted Mr. Gay World and in June, World Pride. The summer season makes Madrid the gayest places on Earth.
8. Taiwan
Though same-sex marriage or partnership is not yet legal in East Asia, Taiwan is the first one in the region.
Taipei is the gayest friendly city. A nightlife with over a dozen gay-friendly bars and enchanting night markets makes Taiwan an excellent place for a vacation.
9. New York City, USA
New York is known for its music bars, Broadway, and theatre but it is also known for Christopher Street, Harvey Milk School, The Lesbian Herstory Archives and Theatre district, all of which are considered as the Gay icons of the New York City.
The city provides the appropriate accommodation and party hopping night makes New York City a happening destination of the LGBT community. The city that never sleeps attracts all types of tourists.
10. Reykjavik, Iceland
Iceland is one of the friendliest places around the world. In 2006 same-sex couples were granted equal rights. It is an adventurer's dream with geothermal lagoons, waterfalls and dormant volcanoes treks that makes it worth traveling.
Beer on Ice Event will make the trip worthwhile. Though you need to book prior to visiting!
When you visit this Viking land, here are the ten things to do in Iceland!
Chose a destination leaving all your inhabitants behind. Even if you are single and looking for a partner, these places are excellent to mingle and have fun or share it with your loved one. Have a romantic time together or the vacation of your life. Just have fun!
More Friendly Gay Vacation Destinations
On top of these ten LGBT friendly countries, there are some other safe countries for a good gay vacation. Below is the list of the other gay friendly countries. Some of these countries also fall under the list of happiest countries in the world.
Netherlands
Norway
Portugal
Belgium
Argentina
New Zealand
Malta
India
Philippines
List of Dangerous Places for Gay Travelers
While you are hunting for gay friendly countries in the world, it is also good to educate yourself with the most dangerous countries for LGBT.
According to a report on Forbes, here are some of them:
Nigeria
Qatar
Yemen
Saudi Arabia
Tanzania
Iran
Sudan
Barbados
Malaysia
Malawi
Zambia
Uganda
Pakistan
Gaza
Kenya
Maldives
Jamaica
Ethiopia
Egypt
Saint Lucia
Have you been to any gay-friendly destinations across the world? Let us know in the comments below! Hit subscribe and stay tuned for our bi-weekly newsletter.
You can also stay in touch by following our social media channels below: