Every year one-third of the food produced for human consumption in the world which is approximately 1.3 billion tonnes sadly gets wasted or lost. If we are all honest with ourselves, most of us are incredibly wasteful when we use different products. We need to learn how to be less wasteful and learn ways to reduce your carbon footprint. Read to know the examples of how to reduce waste.
A quarter of a third of all food worldwide goes to waste, and in America alone, 40% of the food is wasted.
How absurd is that?
Think about how much more we could give to others if we were better about what we ourselves have. I don't like to waste food at all. In fact, it is probably one of my biggest pet peeves, but I am wasteful in a lot of other ways that are just as bad.
Have you ever considered how being so nonchalantly wasteful can impact the environment? In addition to that, we end up making our personal lives a lot more expensive when it doesn't have to be. On a daily basis, most of the products we use or things we do are quite wasteful.
This year I wanted to be less wasteful. If you are reading this right now, then I assume you felt the same way. So how do you be less wasteful? Well, to start off, we will go over some wasteful habits most of us have that we should start avoiding this year.
Things You Must Avoid This Year To Be Less Wasteful
We have put together some of the most wasteful products that you must avoid. Along with this, we have also put together different ways how to reduce your carbon footprint.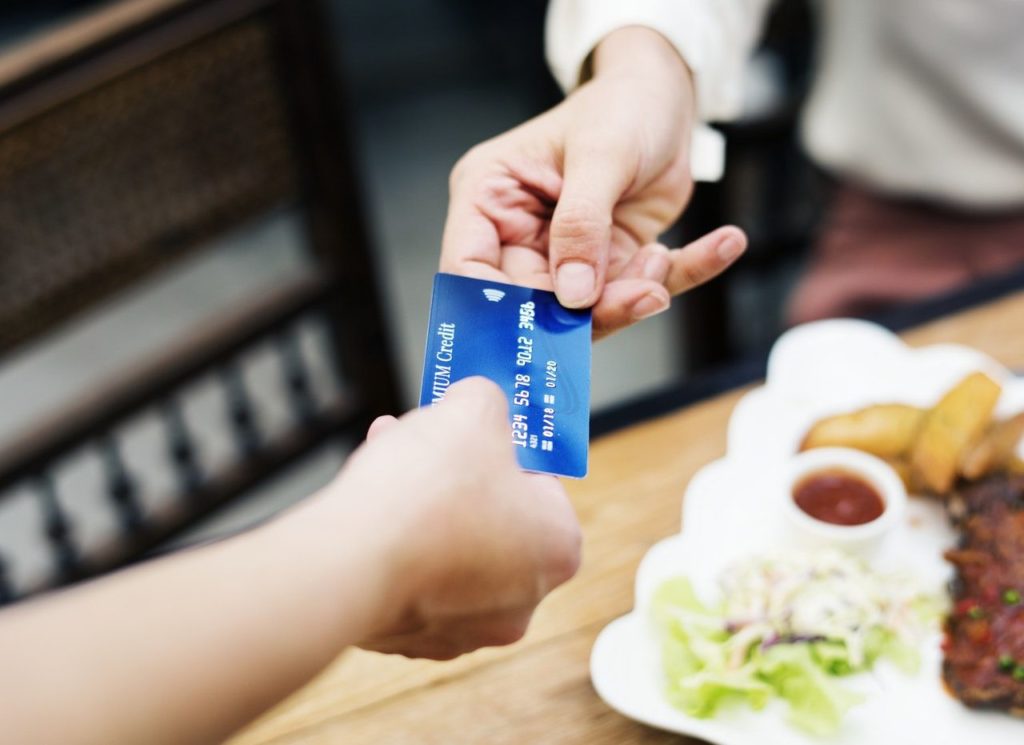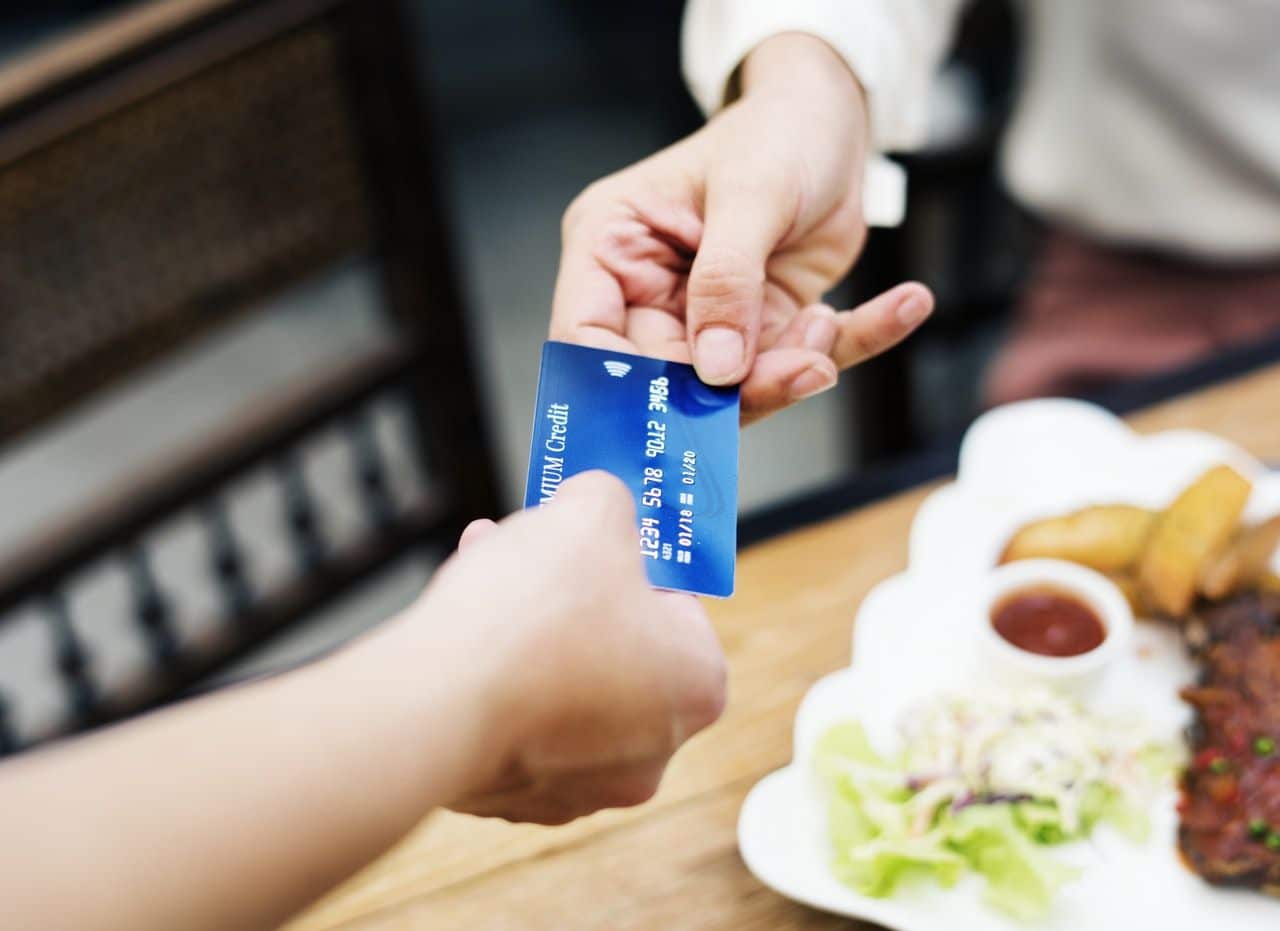 1. Leaving your water running.
The most common habit I would connect for leaving the water running is while I'm brushing my teeth. This habit was something I used to be guilty of. If you are not using your water, turn it off.
Think about it, do you keep the water running while your brushing or even doing the dishes? Why? Are you using the water for that particular time?
According to Ace Plumbing, 10 percent of Americans waste 90 gallons of water a day.
Spending excess water is terrible for both the environment and your wallet. If you are looking for an example to reduce waste, walk to your kitchen and bathroom and check your tap. Fix any kind of leakage right away. This is one of the best ways to reduce your carbon footprint. Your water bill would be a lot less money per month if you were only running your water when you needed to be.
2. Not eating leftovers.
As mentioned earlier, the amount of food wasted in this world is insane. If you are not a leftover-eating-person, then that's okay.
However, if that is the case, then you need to make sure you are making just enough food for yourself or just enough for whoever is going to be eating the food. That way there aren't leftovers to waste.
The Food and Agriculture Organization of the UN states that the amount of food wasted every year is equivalent to more than half of the world's annual cereals crop (2.3 billion tonnes in 2009/2010).
Every year, people in wealthy countries waste almost as much food (222 million tonnes) as the entire net food production of sub-Saharan Africa (230 million tonnes).
However, if you do have leftovers, take them to lunch for work the next day. Eat it for dinner two nights in a row. Use your leftovers because that helps you be less wasteful and also saves you a lot of money on buying more food. This is a great example of how you can reduce waste.
3. Leaving lights on in the house.
Not turning off the lights used to be a habit of mine also. Sometimes you go into a room and turn on the light to see what you're doing. That's okay. The problem is when you leave the room and don't come back, and the light is just on. That is extremely wasteful.
According to sources, the U.S. alone wastes 61-86% of its electricity.
That has to be the most absurd thing you've ever heard right? How could that be possible? Well, it is, and we have got to do better. Plus, I hate paying those high utility bills, don't you?
4. Buying disposable water bottles.
Plastic water bottles are good for nothing. It is now that we have realized the harmful effects of plastic and bringing solutions to the plastic crisis in the world. Plastic is one of the most wasteful and toxic products.
The more plastic we use, the more sea animals will become extinct. Some of the most wasteful products on the planet are made from plastic. 
Scientists reckon that every year 8.8 million tons of plastic wind up in the ocean.
It is such a waste of money. You don't need disposable water bottles to have clean water. Bottled water companies waste a lot of resources. Reusing these water bottles in creative ways one of the great ways to reduce your carbon footprint.
Transporting water adds to the already fastest-growing source of greenhouse gas emissions according to a Senior Waste campaigner named Dr. Michael Warhurst.
Instead of using bottled water, do yourself and the environment a favor and get yourself a water filter. Another example to reduce plastic waste is to buy a reusable water bottle and drink as much water as you want for a lot less money.
5. Driving to places you could walk/ride a bike.
Cars are bad for the environment, but they can be necessary. However, using your car to drive three minutes down the street is wasteful. A great example to reduce such waste is by using public transport.
Additionally, you could easily ride your bike or walk that one little mile. This not only helps save money and save the environment but it also dramatically enables you to improve your health.
6. Eating out.
Going out to eat is a colossal waste of money. Most of the time we don't finish our food at restaurants and then what? We either get it to go, and hopefully, we eat our leftovers, or we end up wasting it. People waste food at restaurants all too often.
If you are or ever have been a waitress, then you know how often there is uneaten food left on a table that you will have to throw away. So you paid extra money for one meal that you didn't even finish when you can make your meals at home.
You also spend a significant amount of money when you are buying your lunch every day. Those chicken salads add up at the end of the week. One of the great ways to reduce your carbon footprint is to avoid food wastage no matter where you eat, at home, or restaurant.
7. Staying subscribed to paperback magazines and newspapers.
According to Statista, magazines in the US had 225 million daily readers whereas 29% of the citizens belonging to the EU countries read daily newspapers and magazines.
Did you ever stop to think about how much paper you have wasted? If you're an avid reader of dailies, try to incorporate digital magazines instead of physical copies. Subscriptions do add up. When you subscribe to a bunch of different things, there is a good chance you're not even using all of them. They are one of the most wasteful products.
Do you get magazines in your mailbox and all you do is throw them away?
Now is the time to clean the mess. Besides harming the environment, it is also a waste of your money. You'd be surprised how much you're losing on things like this. So get rid of unwanted subscriptions that you aren't even bothering to use.
Final Thoughts On Ways To Reduce Your Carbon Footprint
Making this kind of change in your life and being less wasteful is suitable for both you and the environment. The less we waste, the better the future for both the planet and your next generations.
This may sound extreme to you, but scientists have shown that the wasteful behavior this world has caused has an impact on global warming as well as natural disasters and extreme climate changes that tend to happen more and more frequently.
It even impacts our freshwater which in turn affects the living creatures that depend on it. We must embrace more and more eco-friendly green projects to save the earth to help get rid of the giant trash that we have made of this planet.
Do you think you're ready to be less wasteful this year?
What are some wasteful habits you know of that need to be cut out of our everyday lives? Share some of your ways to reduce your carbon footprint. Comment down below!
Stay subscribed to not miss our updates. You can also follow us on our social media channels.