Words would fall short to describe the beauty of Iceland. This Viking nation is filled with unique landscapes comprising of massive glaciers, volcanoes, waterfalls, geysers, hot springs, and of course beaches. Read on to know about activities to do in Iceland in the summer months from May, June, July, and August.
Iceland is also native to beautiful hiking trails, hills, and mountains. If you're planning a trip to Iceland or wondering what to do in Iceland in July, the best Iceland attractions, or looking for the activities in Iceland in summer, then you have come to the right place. Be it a short city break in Iceland or a long vacation, we've got all the things to do in Iceland covered.
Planning a trip to Iceland can be overwhelming as most of the tourist destinations in Iceland are scattered all across the country. If you're planning for a short city break in Iceland, you may need to compromise visiting some attractions.
So prioritize what you need to see first. But don't worry we will help you find out your list of favorite things to do in Iceland.
The population of Iceland is 348,580, making it the most sparsely populated country in Europe. Most of the locals live in the capital city Reykjavik.
Hiking to Glymur waterfall which is Iceland's second tallest waterfall must be on your list of things to do in Iceland in summer.
The sheep and horses are indeed worth a mention adding more beauty to this piece of untouched nature on Earth. Iceland's spectacular nature has probably inspired the theme 'Ice and Fire' for the Game of Thrones series.
Tourism Facts
According to Wikipedia,

the number of foreign visitors exceeded 2,000,000 for the first time in the year 2017. Only 576,403 tourists were from the United States.

People from other countries who visited Iceland massively were mostly European countries including the UK, Germany, and France, and Canada.
 Without further ado, let's get started on the things to do in Iceland.
10 Best Things To Do In Iceland In Summer
1. Black Sand Beach in Vik
One of the thrilling Iceland attractions is Vik, where you can see the majestic Black sand beach. Reynisfjara is the most famous black sand beach in Iceland located in Vik, a beautiful town in the South of Iceland.
It is located approximately two and a half hours from the capital city Reykjavik. You can also cover some of the beautiful waterfalls in Iceland on your way.
Vík was also a popular shooting location for Game of Thrones. The entire beach is filled with black sand originated from the basalt lava.
The sand of this beach is one of a kind in the world as it was formed by burning lava and then instantly cooled by the ocean water.
Adding to its beauty is the stunning yet unique rock cliff of hexagon shape rocks standing tall up to 66 meters. The basalt cliff is called Gardar. Climbing on these rocks is one of the fun activities in Iceland you must do to enjoy the beach view from the top.
The beach has wild waves from the sea. So pay attention and stay alert. Avoid visiting the beaches if the weather is harsh. It is one of the best places to see in Iceland, especially in the summer months of June or July.
2. Golden Circle
One of the most famous tourist attractions is the Golden Circle.
Since it's lying approximately 150 km from the capital Reykjavik, the Golden circle can be easily covered in one day.
The drive from Reykjavik to the Golden circle in summers is under 2 hours. So if you are on a short city break in Iceland, you can easily fit the Golden circle in your itinerary.
Several attractions within the Golden circle include:
• Thingvellir National Park
The geographical location of Iceland in itself makes it unique and beautiful. One such unique feature of Iceland is that it is located in between two different tectonic plates.
The collision between North American and Eurasian tectonic plated formed Iceland. And Thingvellir National Park is where you can see this.
Thingvellir is the only place in the world where you can see the rift between two major tectonic plates above the sea level. It is one of the best places to see in Iceland.
Indeed, Thingvellir is one of the spectacular attractions in Iceland that can make you fall in love with nature and it's immense ability.
• Iceland's Gullfoss Waterfall
Moving on, the next best thing to do in Iceland especially in the summer months like April, May, June, and July is to watch the Gullfoss waterfall.
The Gullfoss is indeed one of the most majestic things I have ever seen. The falls have a striking force pouring gallons of water from Langjökull causing heavy water sprays. If you are lucky, you might as well see a rainbow.
Iceland's second biggest glacier gives birth to this spectacular waterfall. Watching this waterfall and the intermittent rainbows will indeed be a visual treat for any tourist in Iceland.
Gulfoss is one of the must-see places in Iceland.
Nevertheless, also one of the adventurous activities in Iceland, as the waterfall in itself looks gigantic and massive.
• Geysir geyser
The geothermal area includes the famous Geysir geyser. Watching this geyser spout water up to 15 to 20 meters every ten minutes is also one of the best things to do in Iceland. You can also hike up the mountains to enjoy the view from the top.
3. Watch Northern Lights – The best thing to do in Iceland
Watching northern lights is indeed a bucket-list worthy thing for everyone. These are magnetic rays dancing in a ribbon-like structure of purple, green, or red colors.
Northern lights are one of the rarest phenomenons on Earth. They are also known as Aurora Borealis.
The northern lights occur only at the high-latitude parts of the planet as a result of collisions between electrically charged particles. Leave behind the science, watching this spectacular wonder will make you feel heaven on Earth. And it's one of the best adventure activities in Iceland.
As we all know good things take time and effort, so is watching the northern lights. Many disappointed tourists couldn't watch them. So if you're genuinely eager to watch these aurora lights, then consider these factors carefully.
Factors Influencing Aurora Borealis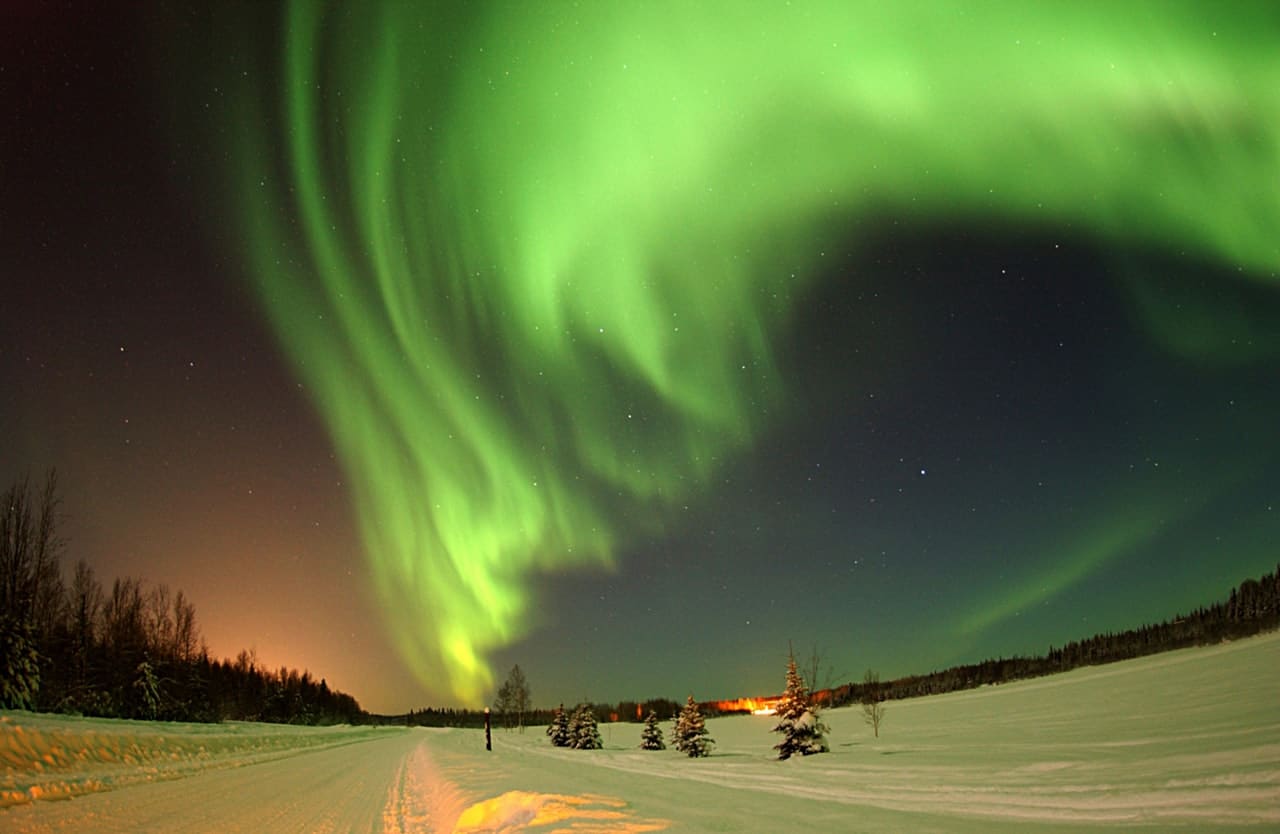 • Clouds
Northern lights occur at very high levels in the earth's atmosphere. So clouds can easily block them. Make sure you check the weather. A clear night sky is an ideal way to see the northern lights.
• City Lights
Darkness is yet another important factor for seeing the northern lights. Just like stars in the sky, the Aurora Borealis also occurs all the time. It is just visible during the night. So even if the northern lights are occurring when you visit, the light can easily lessen the visibility of the northern lights.
• Best Time of The Year to Watch Northern Lights
Summer months of June or July might not be the ideal time to visit Iceland to see the northern lights. In general, the best time of the year to watch the northern lights is between September to March after 6 pm with a clear sky and complete darkness without the city lights.
• Where Can You Watch The Northern Lights in Iceland?
Grótta
Öskjuhlið
Vík
Ásbyrgi Canyon
4. Geysers
Geysers are one of the unique Iceland attractions that one must experience. There are several geyser hot springs in Iceland. The most popular is the 'Geysir' geyser at the golden circle. But this geyser is no more active.
The most active and frequently visited geyser in Iceland is Strokkur. It expels hot springs intervals of 8 to 10 minutes.
Gamla Laugin is also known as the "secret lagoon." The geothermal water spouts from a small geyser and is better known for its hot springs rather than its geyser.
The large pool with temperatures around 38 degrees Celsius helps you have a relaxing spa-like feeling.
During the winter months, you can get a chance to enjoy capturing Northern lights from this geyser.
Little Geyser is another small geyser you can see near the Strokkur.
5. Whale Watching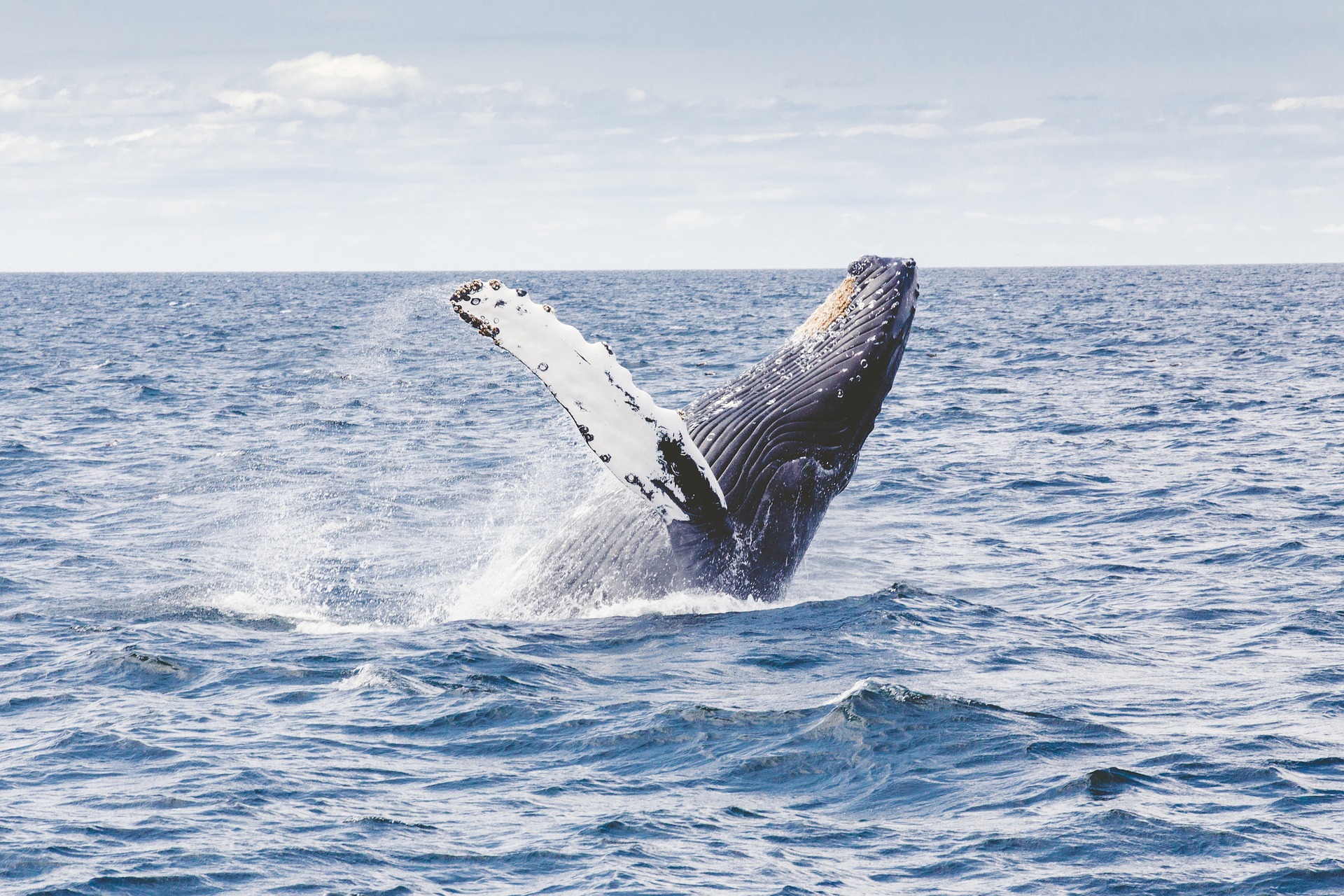 With 23 different species, whale watching is one of the best things to do in Iceland especially during the summer months Apil, May, June, and July. From small boats offering intimate experiences to large powerboats offering good tracing technology, it's ultimately your choice. So if you are planning to visit Iceland during summers this activity must be on your list of things to do.
Icelandic waters are home to several whale species including Killer whales, Minke whales, Humpback whales, Orcas, White-beaked dolphins, Pilot whales, etc.
Along with whales you also get to watch rare birds like Puffins, Skuas, Arctic Tern, and Guillemot.
Several companies offer packages for whale watching. You can book tickets online or on the spot when you visit.
Below are the most famous, cheap, and most viewed whale tours in Iceland.
Whale Watching from Akureyri
Whale Watching and Sea Angling from Hauganes
Husavik Traditional Whale Watching
Whale Watching on the Snaefellsnes Peninsula
Whale Watching Tour from Reykjavik
All the above whale watching tours have 99% chances of seeing a whale. Why miss the chance to experience one of the fun activities in Iceland? We say, go for it!
6. Blue Lagoon
One of the best places to see in Iceland is the Blue Lagoon. This touristy location can be a good choice both in summer as well as winter months. You can enjoy the soothing hot water by dipping in the Blue Lagoon. It is a vast, turquoise blue transparent water body. The lagoon is a famous geothermal spa that is rich in minerals like sulfur and silica, both of which are great for your skin.
Blue Lagoon is also one of the top tourist attractions in Iceland, which means it can be expensive too.
Blue Lagoon is also just around 20km from the Keflavik International Airport, which makes it easier to visit. Taking a bath in the lagoon is one of the coziest activities in Iceland and worth an experience when in Iceland.
Other Hot Springs in Iceland
There are other less touristy hot springs in Iceland.
You can go to places like the Mývatn Nature Baths in the north of Reykjavik, Secret Lagoon near the Golden Circle, and Nauthhólsvík Geothermal Beach in Reykjavik.
On this beach, you can find hot tubs, white sand, and geothermally heated seawater pools making it one of the must-see Iceland attractions.
7. Ice Caves
Ice caves are also one of the must-see Iceland attractions even in summer. Your visit to Iceland won't do justice if you don't visit the ice caves. The ice caves in Iceland boast its beauty and can make you spellbound.
The surprising thing about Iceland is that the people have gone a step ahead and created a humanmade glacier, which can be enjoyed during the summer months of June and July. Visiting an ice cave can be the most memorable thing to do in Iceland. There are several ice cave tours in Iceland you can choose from.
Some of the Ice Caves in Iceland are:
Crystal Cave aka

 Vatnajokull glacier cave fits fit 70-100 people

Dark Rubin fits 30 people
Blue Diamond Cav fits only 17 people
Black Diamond Cave fits 20 people
But, to enjoy the best of ice caves in Iceland, you must visit them in winter. The country stands by its name with glowing ice in the dark winters. Nevertheless, there are several ice glaciers you can visit during the whole year including summers and winters.
Visit the Vatnajokull National Park for a beautiful ice cave experience where you will walk through under the Vatnajokull glacier.
Based on the time of the year you visit Iceland, prebook your tickets to at least one of these beautiful ice caves. This is to make sure you don't miss your chance to experience one of the most adventurous activities in Iceland.
8. Waterfalls
Iceland is a country of waterfalls. These waterfalls are one of the fascinating Iceland attractions that you must visit. There are multiple falls with or without hikes that you can enjoy.
Most of the waterfalls in Iceland have car parking facilities nearby.
Some of them include Skógafoss on the South Coast, Gullfoss on the Golden Circle Route, Urriðafoss, Seljalandsfoss, Goðafoss in the north, Barnafoss and Hraunarfoss in the West, and Kirkjufell on the Snæfellsnes peninsula.
If you plan to go to the Westfjords at all, then Dynjandi waterfall is a must!
Seljalandsfoss is one of the most photographed waterfalls in Iceland due to its unique phenomenon. The structure of this waterfall is in such a way that you can walk behind it.
You'll get drenched by the splashing water from these falls. So remember to carry a raincoat or a poncho if you have to stay dry.
If you are on a short city break in Iceland, the three best waterfalls that you must visit are Seljalandsfoss, Skógafoss, and Gullfoss.
9. The Flight Wreck
When in South Iceland, you can also visit the Solheimasandur Plane wreck on the black sand beach. It's the remains of an aircraft crash in 1973.
Even though it's cool to stand on the aircraft and take cool pictures, the walk from the car park to the plane is around 4km on each side. You can get a feeling of heading to Mars if nobody is walking along with you. This is one of the least fascinating activities in Iceland and might be suitable only from April to July.
10. West Fjords
One of the places to see in Iceland is western Fjords. Fjords are inlets of land formed by a glacier tongue. On the other side of the Fjords are usually mountains.
The largest fjord in Iceland is Ísafjarðardjúp meaning Ice Fjord's Deep.
This great fjord splits into several smaller fjords.
Having only 10% of Iceland's visitors in this region, these fjords are a must for all those nature lovers.
Although you might have to consider the gravel roads and high peaks to cross to reach this place, it is nothing less than breathtaking when you arrive at this fjord and worth all the hassle. Nevertheless, one of the must-see Iceland attractions.
There are bus and ferry services that can take you to this spectacular region in Iceland. While in this area you must also visit the arctic fox center.
Other Best Things To Do In Iceland In July/Summer Months
Visit the Hallgrimskirkja Church
Viking World Museum
Take a ride at Langjokull Glacier
Climb Mount Esja
Dive at Silfra – where you can swim between the two tectonic plates
Visit the Puffins – The country is home to half of all the world's puffins
Touch the Arctic Circle Marker – the geographic boundary of the Arctic Circle
Tips for Hiring a Car In Iceland
Make sure you take that extra insurance while you hire a car internationally. You can hire a car in Iceland from one of the three vendors mentioned below:
Iceland car rentals
RentalCars
AutoEurope
Tips For Traveling to Iceland
Stay cautious about the weather. Carry a poncho along with you even if you visit Iceland in the summer months of June and July.
Be aware of the hazards or risks of the place you visit. e.g Watch the fence at the waterfalls.
Always plan your itinerary.
Make all your bookings before you visit.
Try to communicate friendly and get to know the locals.
Hire a car over traveling on a bus.
Watch out for horses, sheep, or other animals while driving.
Do you know more attractions in Iceland? What are your favorite things to do in Iceland in the summer? Have you done any adventurous activities in Iceland?
Drop your thoughts in the comments below and let us know if you need any other information to visit Iceland.
You can also subscribe to us for more travel tips and stories.
Below are more interesting reads for you!