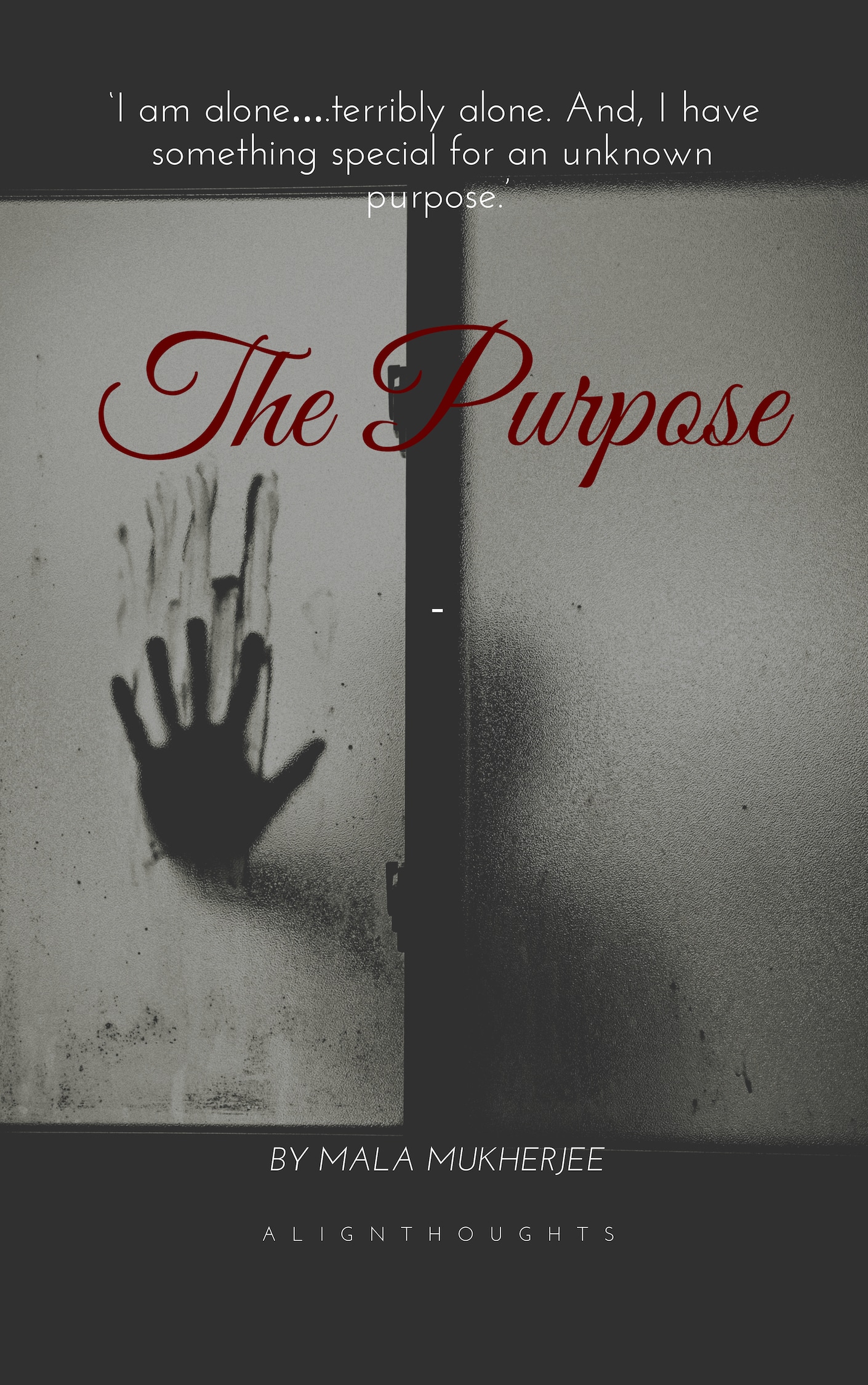 Genre: Paranormal 
Abstract: Darren was the man of destiny, who had a special power of possessing animals. Raised in an orphanage and earning his livelihood as a car mechanic, he once discovered that he was the heir of a large estate and the victim of a past conspiracy. His special power helped in unearthing the mystery of his parents' death and helped him fulfilling the sole purpose of his life.
Since my childhood, I have known that my monetary luck was favorable by all means. But when I got to know that my only living relative, uncle Henry Bartelli, after his death, has left a good amount of fortune and an estate for me, I realize that my luck wasn't that bad after all.
Though I had no connection with my estranged uncle, I knew someone paid my school fees, bills and made an occasional donation to the orphanage where I stay. Today I am eighteen years old, adult enough to choose my employment, yet I could only find a good vocation except for the job of a car mechanic.
In the orphanage, Father Andrews once told me that I was an orphan. My parents died in a car crash, and I had no living siblings. I tried my best but could not remember any of my parents and what actually happened to them.
So, I was alone, terribly alone…no, I was not completely alone, but had a special power, which was unknown to all. I could possess animals and read their minds. When I first revealed my power, it was a snake, which I possessed for saving a boy's life. Father Andrews froze to see that power and murmured, "Its special…must have a purpose."
Though I saved one of my classmates' life, they all started avoiding me, as I was evil. Since that day, I realized that 'I am alone….terribly alone. And, I have something special for an unknown purpose.'
Having no idea why I was thinking of all those things while driving, but I could not resist reminiscing the past. I crossed Highways, left the busy streets of London far behind, and entered the countryside. However, green fields, farmsteads, sunny blue sky, and sweet melodies of birds could not make my mind cheerful. I did not feel poetic but felt terribly alone and insecure.
Finally, the car stopped before an old Victorian manor house, standing majestically in the middle of a green field with its grandeur architecture. A gatekeeper opened the huge Iron Gate and allowed my car to enter. I had never ever received such majestic welcome, so, felt a bit awkward.
I parked my car outside the mansion and got down. An old husky dog ran towards me and started licking my fingers. The dog barked affectionately, as he was waiting for me for ages.
Though I was not at all a dog lover, dogs were my favorite medium of possession. I looked at his pale eyes. He stopped barking. I instructed him to squat on the ground, and he did it. The funniest part of my special power was that I need not utter a single word for all these instructions. Finally, I was feeling lighter and cheerful; suddenly someone called me from the back.
"I think you are Mr. Darren Bartelli," it was a feminine voice.
I always detested calling from the back, but I composed myself. I turned back and found a young woman of my age was standing with some files in her hand. She was looking gorgeous in a white floral long skirt and a light brown tweed jacket. Her curly golden locks were loosely dangling over her small forehead just above the calm blue eyes. Though the shadow cast by her large ornamental hat partially hid her beautiful face, still her smile was as lively as the sun above my head.
"Yes, ma'am, I am Darren." I replied, "It's my uncle's estate"
"I know Mr. Bartelli," she interjected, "I think Otto has recognized you truly." I detested interjection as well. She impatiently replied that she was waiting for me since the day of my uncle's death and it was she, who found out that the large estate has an heir.
"How did you discover that?" I asked.
"Oh, it is a long story. My father worked here as an estate manager. He met an accident a few days ago and asked me to take care of the property. From an old document, I found your name and the orphanage where you were staying. Father Andrews gave me your address." She replied.
So, she brought me this fortune, I thought. It reduced my temper and increased curiosity. I wanted to know more about her. But, before asking anything, she introduced herself, "I am Lillian Morris, the Estate Manager William Morris's daughter. You don't know me, but my father worked there for more than a decade, and he knew your parents very well."
She told everything in one breath and requested, "Please come inside, sir, your home is waiting for you." I hypnotically followed her and went inside the great hall.
Amazing!
I had never seen such a big and well-decorated hall with antique furniture, lace bordered silk curtains, old fireplace, and rare oil paintings. I sat on an ornamental sofa. An attendant in a white uniform asked me whether I liked to have tea or coffee. I asked for coffee and snacks. After a long drive, I was feeling too hungry to talk.
Lillian placed her files on the center table and started talking about the estate, the business, and many other things, which were beyond my knowledge. I was an ordinary man, did not continue education after the High School, and currently a car-mechanic by profession. Even the car I was driving was a second-hand thing, borrowed from the garage, where I worked. So, Lillian's words were completely Greek to me, but I kept my glance fixed on her beautiful face.
Perhaps she too noticed it, she suddenly stopped and said, "Whatever I learned from my father, I explained. If you find any difficulty, please don't hesitate to ask me and save my phone number for future emergencies."
"Thanks, Lillian," I mechanically said, "Cannot you stay for a few more minutes?" I knew the request was odd, so, I added, "I want to see the estate."
Lillian nodded; she agreed. After having coffee and snacks, we started walking around the mansion and its surroundings. The old building was standing in a lush green meadow, bordered by undulating green hills and wheat fields in the south and the east. However, its northern and western boundary was a bit creepy. It abruptly ended in woodland. Lillian informed that the family cemetery was located somewhere between the woodland and the estate.
I asked her to show me the cemetery. Graveyards were always my favorite place. Though Lillian was a bit reluctant to go there, but could not say 'no.' We crossed the grassland and entered the cemetery. All tombstones indicated that deceased Bartellis were sleeping here in peace. Only the newest tombstone had a familiar name on it, 'Henry Bartelli.' He was the second son of Mr. James Bartelli. He died at the age of fifty only a couple of months ago. I tried to find out his wife's tombstone but found none.
"Mr. Henry Bartelli was not the legitimate heir of this estate." Lillian said, "So he could not claim the lordship. He was unmarried too."
"How did he die?" I asked abruptly.
"Blood cancer," She replied, "Cancer is the only disease which kills half of the population untimely."
Suddenly my glance fell on a pair of tombstones, looking relatively older, but well-maintained. There were two names engraved on it. Lady Beatrice Bartelli and Lord Francis Bartelli.
They died fourteen years ago on the same day, October third, 2004. The woman was only, and the man was thirty.
"They are your late parents," Lillian said, "People still talk about his greatness and the unfortunate incident."
Finally, I got someone who knew about my parents. I asked, "Miss Morris if you don't mind, may I visit your house?" I added, "Actually, I want to meet your father."
Lillian replied, "You can, but I have to take doctor's permission. Dad is terribly injured. He broke his leg on the eve of your uncle's funeral and now cannot move without a wheelchair."
"Now you are working in his place?" I asked again.
"No, I am not working here; I work in a business farm in London. I came here on weekends only for explaining to you everything. Tomorrow I have to return." She replied.
Oh! The sweet girl would leave me soon. I felt bad but did not show it. "So, today only I have to visit your house."
Lillian nodded, "I know, you want to know about your parents."
"I want to go now." My voice was stern and intensified.
Lillian looked oddly at me and shrugged her shoulders, "As you please, but dad may not be in a state of talking. He takes heavy medicines and most of the time remains in a trance."
We came out of the cemetery and started walking towards the parking place. Lillian had a new Ford Fiesta. So, I did not even go to my second-hand car and got into it. She fastened her seatbelt and started the vehicle.
Lillian's house was not too far from my mansion, and it was a big two-storied house with modern architecture. Lillian requested me to follow her. We entered the hall of the house. Lillian introduced me to her mother Laura and said, "Dad is in his bedroom."
"How did the accident happen?" I sounded concerned.
"He met an accident on the eve of your uncle's funeral." Mrs. Morris replied, "He visited the cemetery for paying tribute, but did not return on time. The next morning the caretaker rescued him from a trench in the woodland. He was injured, shocked, and traumatized. We really have no idea what he was doing in the forest and how he fell in that ditch. We brought him to the nearest hospital, where doctors examined him and said that a dog or a jackal might have bitten on his leg. He might have tried to escape, fell into the ditch and, broken his bones. Thankfully, it was not too serious about amputating. But, he cannot walk without a wheelchair."
They went upstairs and stopped before a huge bed-chamber. A man above fifties was half- inclined on a soft feather bed crowded with velvet pillows. His eyes were closed.
"Dad," Lillian called.
The man turned his wrinkled face towards us and tried to open his eyes. He set his cold glance on me and murmured something. "Lord Bartelli Junior, forgive me if you can…." He uttered.
"No, he is Darren Bartelli, dad." She said.
"How are you, Mr. Morris?" I walked closer to his bed and leaned slightly.
"I….I want to sleep….please."
"Forgive us, Mr. Bartelli," Laura said, "He is too weak to speak. We should not force."
"He came here to know about his parents." Lillian tried to convince her mother. She looked stern and replied, "Unfortunate it is. Though I never met your parents, people always talk highly of them. Lord Bartelli junior and his wife met a bizarre accident. Their mutilated bodies were rescued from the wood. No one knows what they were doing in the woodland ….."
"What actually happened to them?" I asked stubbornly.
"I don't know. Only after your parents' death, we started staying here permanently. I learned this story from various others." Laura looked uncomfortable.
On understanding that I was no more welcomed in their house, I silently walked downstairs, crossed the entrance hall, and started walking towards the entrance.
When I came out of the house, it was already afternoon, but I was not at all feeling exhausted or hungry. I wanted to know how my parents died decades ago and why I was left in an orphanage when my uncle and a manager enjoyed such a lavish lifestyle.
Having no idea which direction I was walking, I suddenly found myself following an old dog. The animal was not unfamiliar to me. I met the dog in the mansion. Lillian called him Otto, and I thought he was my uncle's pet.
The dog was running before me as he wanted to show something. I chased him. We crossed grassland, started climbing uphill and suddenly I discovered myself in a wood. I realized that it was the same wood, which demarcated the northwestern boundary of my estate and our family cemetery might be somewhere near around. Suddenly the old dog stopped before a trench and started barking.
Ordinary men could not understand what he wanted to show, but I realized. I looked at him, hypnotized the animal, and tried to see through his memory. Gradually I possessed the dog and took over his memory. I felt myself within a dog's skin or better to say in a young puppy's body.
The pup used to follow a young lady on her heel. The lady was not alone. She had a loving family. I saw a four-year-old boy playing outside the manor house with that little puppy. It was an autumn evening, the outside temperature was falling drastically after the sunset, and the lady asked her son to come inside. The boy ran towards an old manor house, and the puppy followed him.
"Your uncle Henry is coming today, we have to go to a bonfire in the nearby wood. Stay calm and don't disturb the nanny." The woman kissed him affectionately.
"Bye mom," he said.
"Bye sweetie, bye Otto" she smiled sweetly and patted the puppy. Otto affectionately licked her hand.
Mist engulfed my vision and again cleared after some time. I found myself in the wood. I saw flames in the nearby clearing, a group of men and women were chatting, gradually recognizing the boy's mother and a man in an expensive leather jacket and woolen trousers. He turned back and said, "Henry, you can stay here as long as you want, my brother." I gasped to see his facial similarity with me. "No need to worry about a job."
"Yes, Henry, stay with us. Mr. Morris needs an assistant too." The woman said and looked at Mr. Morris, a younger version of the man whom I just met.
"What do you want to say, Beatrice? I'll stay here as a servant?" Henry sounded angry, "I may be your half-brother, but don't forget, I too carry the surname and have a share in the property too."
The lively conversation gradually turned into a quarrel. Henry started blaming the other man as a usurper and declared himself as the legal heir. Suddenly he brought out a pistol and fired. The deafening sound of the pistol scared me for a moment, and I tried to shout, but only barked. Oh, yes, I was in a puppy's body, possessing him and it was just a memory.
"What you have done Henry?" Morris sounded tensed, "Now the police…."
I looked at the bloodstained body of the couple and barked again in fear, but the killers did not bother.
"Police cannot find anything if you help me," Henry whispered.
"But Henry…"
"I am Lord Bartelli now," he smiled cruelly, "My father may not legitimize me, but I have achieved what should be mine." He asked Morris to bring those bodies near a trench,
"Wolves and jackals will rip these bodies soon."
"What about the boy?" Morris asked, worriedly.
"I'll manage him. There are plenty of orphanages, and I know how to manage legal complexities. Remember, as long as you'll remain silent, you'll prosper, but the day you'll open your mouth….."
I jerked out from the puppy's body and found myself again in the same forest. No, I was not alone; the old dog was with me. I patted him affectionately. Now I realized what he actually wanted to show. My parents did not die in a car crash, but they were killed and fed to animals. Only the dog was the witness of that crime. Uncle Henry was not the legitimate owner of the estate. Mr. Morris too was not an innocent man but helped him in his crime.
The dog was looking relieved, as he was waiting for the day. He had fulfilled the purpose of his long life, and now I had to. I brought out a pistol from my pocket and stared at his tearful eyes, "I'll take revenge, Otto." I patted him affectionately.
I again started walking towards Mr. Morris's beautiful house and when I reached there, he found he was roaming in the garden in a wheelchair along with his wife, Laura. I brought out the pistol and concealed myself behind a shrub. As Laura went inside for some purpose, I fired, and the bullet pierced his heart. I saw the old man fell from the wheelchair onto the ground and his traitor's blood spread all over the lawn. His final yelling followed by Laura and Lillian's shrieking broke the tranquillity of the countryside.
I started running…running and running. I did not stop unless and until I found myself in a trench. It was deep enough to make a man injured. My head had terribly crashed against a boulder and realized that I had very little time in hand. I heard howling of wolves, but now I was unable to possess them. My special power was no more with me; it had fulfilled the purpose and left me forever.