Is the Mediterranean diet is actually healthy to follow? Lately, the Keto diet has been gaining popularity among fitness enthusiasts. But is the keto diet beneficial than the Mediterranean diet? Mediterranean diet and weight loss, go hand in hand. So the good news is that the Mediterranean diet is ideal for weight loss. Read on to find out the real benefits of a Mediterranean diet! And stay until the end to find the list of the Mediterranean diet foods.
When it comes to the world's best and healthiest foods, the Mediterranean diet is not left out, in fact, it is considered to be healthy. This is due to many scientific reasons but also the fact that it is among the most loved foods in the world.
The Mediterranean foods are being cornered around fruits, vegetables, legumes, oil, and whole grains.
They play an important role right from your brain, the heart, bones among other body parts.
For your benefit, we have outlined a list of Mediterranean diet foods as you read further.
The Mediterranean diet is healthy to follow and has many benefits. The diet helps prevent chronic diseases by just using these Mediterranean foods.
Recent studies have shown that people taking Mediterranean foods have health benefits and can fight some of the world's chronic diseases.
Here is the list of Mediterranean diet foods and their health benefits you never knew.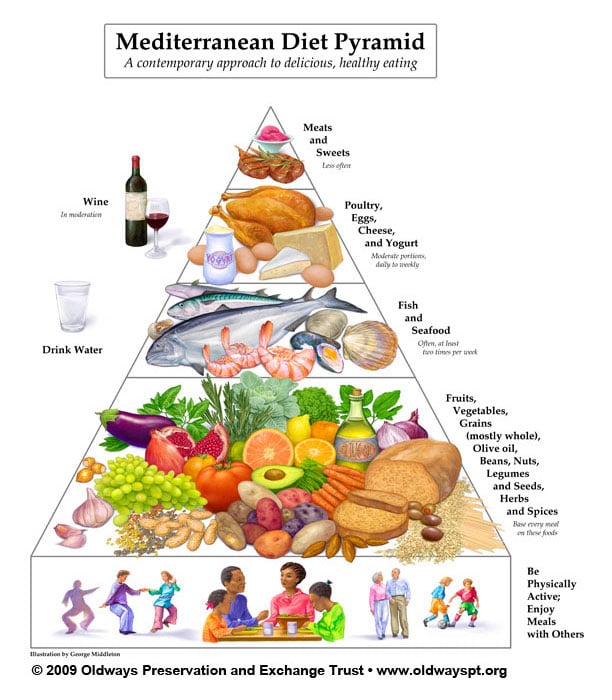 The Mediterranean Diet Benefits You Haven't Heard Yet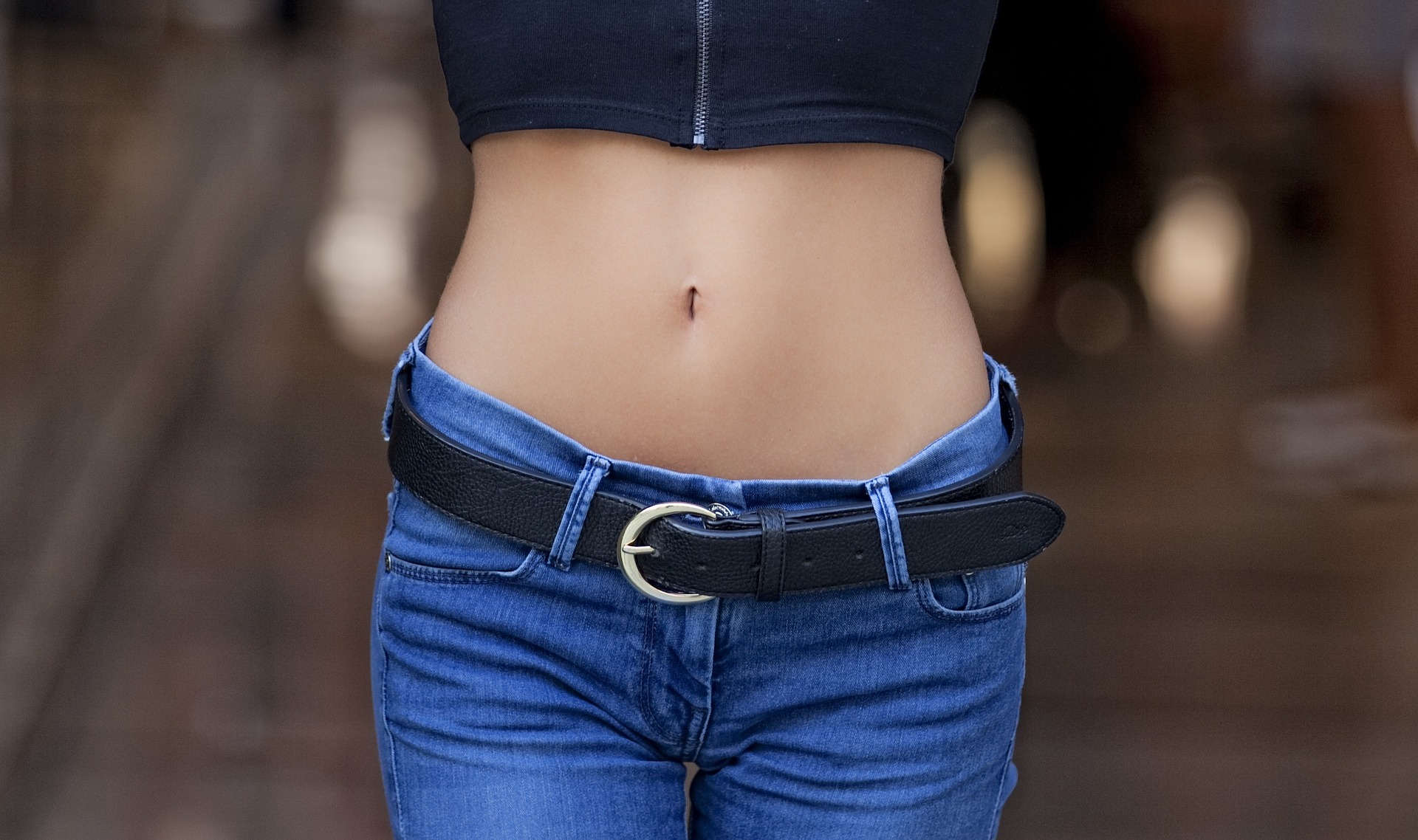 1.  Mediterranean Diet Can Prevent Cancer
According to recent research carried out, the scientists discovered that the Mediterranean diet could fight cancer cells. The diet also prevents the development of these cells.
The nutrient content in these means supports the white blood cells in fighting off the disease, thus wiping it out completely.
There were few instances of the disease around this region compared to other places around the world such as Asia and Europe.
This diet mostly fights off breast cancer in women.
More often than not women from the region are being recommended to consume Mediterranean food in large amounts.
2. Preserves the Memory and Cognitive Decline
The brain is an essential organ in the human body and plays a crucial role in the body as it controls body activities. The Mediterranean diet has been known to contain a lot of fats that are necessary for healthy brain development.
In a recent study, researchers found that

the prevention of cognitive impairment

is associated with

high consumption of the Mediterranean diet.
3. Protection from Diabetes
The Mediterranean diet presents two types of diabetes. In a study, researchers compared the Mediterranean diet together with several diets. They are food styles like vegan, vegetarian diet, high-fiber, high-carbohydrate, high-protein diet, and low glycemic diets.
Among all, the Mediterranean diet comes out to be the most beneficial for preventing diabetes.
Researchers also emphasized that the Mediterranean diet is rich in fats. The fiber present in fruits and vegetables makes the diet so healthy.
Hence people advised eating a Mediterranean diet are more significant amounts.
The replacement of saturated fats with unsaturated fats has positive effects on an individual
.
4. The Mediterranean Diet Contributes To Heart Health
In comparison to the number of diseases in places like Europe and the United States heart diseases around the Mediterranean region is scarce. This is due to the kind of food eaten around the Mediterranean region.
The choice of food, physical activity as well as moral support around the Mediterranean region keeps your heart healthy.
The Mediterranean diet is well known for fighting chronic heart diseases. It keeps the people healthy from that region. The Mediterranean diet keeps your cardiovascular system intact. Also, wine from the Mediterranean region known to prevent chronic heart diseases.
5. Keeps you Agile As You Age
The Mediterranean diet is rich in vitamins, proteins, and fats which can keep your energy intact as you age. This is to the fact that it prevents muscle weakness and strengthens your body muscles. As a result, it enables you to have the same energy as you progress in age.
Thus foods from the Mediterranean diet list can also act as anti-aging foods.
This ensures that you stay active and young making sure that your skin never gets old. You will notice that most people from the Mediterranean region look younger than they should look which attributed to the diet.
6. Reduces the Risk of Alzheimer's Disease
The Mediterranean diet is one of the nutrient-rich foods. It is full of minerals, proteins, fats, and oils, fiber, etc. With a combination of all these nutrients, there is minimal or no risk of contracting Alzheimer's disease.
Mediterranean diet, especially fats, has nutrients which when digested get absorbed and taken to the brain. Here they also protect the brain from this chronic disease, ensuring that you stay healthy.
Well, if you want to gain the most out of this type of food, then you better consume the Mediterranean diet in good amounts.
7. Encourages Weight Loss
When it comes to weight loss, the Mediterranean diet tops above all.
Food scientists around the Mediterranean region found that people who followed the Mediterranean diet lost weight quicker

.
With just 6 months, you would have lost enough weight to keep yourself safe. This is the importance of the Mediterranean diet. Well, this is because it is very healthy, has little fat content and it is very nutritious. That is why it is easier to lose weight around this region.
How Many Calories Do You Really Need and How Much Sugar Is Hiding in Your Food?
8. Mediterranean Diet Improves Skin Health
There is nothing as good as having healthy skin. Healthy skin is possible to achieve around the Mediterranean zone. Moreover, with the presence of nutritious fruits and vegetables, it becomes achievable.
Fruits and vegetables are responsible for quick healing and healthy skin. This is because they contain vitamin B which is responsible for skin health.
Studies from Purdue University were able to discover rich sources of Vitamin B in this diet. Fruits such as Almonds, figs, grapes, carob, and mandarin are some of them.
If consumed in large amounts they result in providing smooth and healthy skin

. 
Besides, these fruits are available around the Mediterranean region all year round.
Hence, to get the greatest benefits, we should eat them as a whole. They are also used for making beauty products and applied to the skin.
Also, fruits such as grapes and strawberries can get converted into fruit juice and consumed with snacks to improve your skin.
Mediterranean Foods List
1. Nuts and seeds:
Hazelnuts
cashews
almonds
walnuts
macadamia nuts
pumpkin seeds
sunflower seeds, etc.
2. Fruits and Vegetables:
Bananas
apples
pears
oranges
grapes
strawberries
dates
figs
melons
peaches, etc.
Vegetables
Sprouts
cucumbers
Tomatoes
broccoli
kale
spinach
onions
cauliflower
carrots, etc.
3. Healthy Fats:
Olives
avocados along with extra virgin olive oil
and avocado oil.
4. Legumes:
Chickpeas
peas
beans
lentils
pulses
peanuts, etc.
5. Whole grains:
Brown rice
whole oats
barley
rye
buckwheat
corn
whole wheat
whole-grain bread
and pasta.
6. Fish and seafood:
Sardines
salmon
tuna
mackerel
shrimp
oysters
clams
crab, etc.
7. Poultry and Eggs:
Chicken
duck
turkey
along with chicken, duck and quail eggs
8. Dairy:
Cheese
Greek yogurt, etc.
9. Herbs and spices:
Cinnamon
Pepper
Basil
Garlic
Mint
Rosemary
Sage
Nutmeg, etc.
Key Takeaways on Benefits of the Mediterranean Diet,
Among all diets including vegan, vegetarian, high-protein, t

he Mediterranean diet comes out to be the most beneficial for preventing diabetes.

Scientists have discovered that the Mediterranean diet could fight cancer cells. And can also prevent their growth.

Hig fat in the

Mediterranean diet helps in

minimal or no risk of contracting Alzheimer's disease.
People in the Mediterranean region have a healthy heart.
When it comes to weight loss, the Mediterranean diet tops above all other diets.
Following a Mediterranean diet leads to healthy brain development that prevents cognitive impairment.

The Mediterranean diet food list includes nuts, seeds, fish and seafood, legumes, and healthy fats that are available all around the year.
Concluding thoughts on the Mediterranean diet,
In conclusion, the Mediterranean diet is rich in healthy plant-based or vegetarian food as seen in the Mediterranean diet food list above. It contains less meat or animal-based food.
Thus, this makes it different from other western diets. To get the best of this diet, you need to commit to it on a long term basis.
What do you think about the benefits of the Mediterranean diet? Do try at least 1 -2 foods from the above list of the Mediterranean diet.  Let us know in the comments section below.
You can also stay tuned to our newsletter to get more health tips.