Is there anything worse than car troubles? The unexpectedness and inconvenience of it can send us over the edge. With regular maintenance of our cars, though, we can head most issues off at the pass. You might wonder, though, if you should get your services done at the dealership or in an auto shop.
This is particularly true if you don't know a lot about cars, as you might think one or the other might overcharge you or take advantage of you in other ways. Read on for more discussion on whether to get your car serviced at the shop or the dealership.
Are You Still Under Warranty?
If you purchased a car at a dealership, you might have landed a deal in which your warranty allows for two years or so of complimentary service.
At that point, it's pretty much a no-brainer—unless you like paying things just for the fun of it. You've got to take advantage of this while you can and, when it runs out, you can choose whether to stay there or go to an independent garage.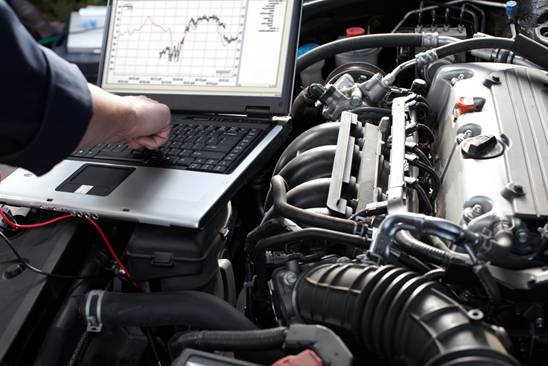 This is particularly true because the service industry is undoubtedly a moneymaking one. As this Edmunds.com article notes, "Although most people assume that new and used car sales are the big moneymakers, the service industry is no small potatoes: Service repairs for 2007 are forecasted at almost $150 billion in the U.S. alone. Of this, $12.2 billion in labor, and $137.7 billion is for parts and chemicals." And this was back in 2007!
Do You Trust Your Garage?



Many times, garages are Mom and Pop shops conveniently located for us, and it is nice to support your local small businesses. However, it's well known that not everyone in the automotive industry is on the up and up, as the dishonest mechanics will take advantage of how little most people know about their own cars.
If you've read the online reviews and done your due diligence on this particular garage, however, and the price of their service is often lower than the dealership, why not go for it?
Do You Care a Lot About Your Model of Car?
If you have an expensive car that you want to last because, well, it's expensive, the car dealership might be your preference. The reason for this is that they are staffed with expert mechanics in that particular car. They will often even pay to send their mechanics to get further training on that car when innovations and repair techniques arise.
For example, if you have an Audi and you want someone who is dedicated to the specifics of this German engineering, you could try the Audi Service in Peoria.
Audi's are expensive cars that you want to get the most out of, so getting them serviced at the dealership is often recommended.
Compare Prices
What will most likely happen when you do this is the service at your local independent garage is going to be less expensive. So, at that point, you need to decide if that is reason enough to get your car serviced there. One thing you can do to ensure this goes well is to ask if your garage is certified.
As this NerdWallet.com article explains, you need to "make sure your garage has its industrywide standard Automotive Service Excellence (ASE) certification.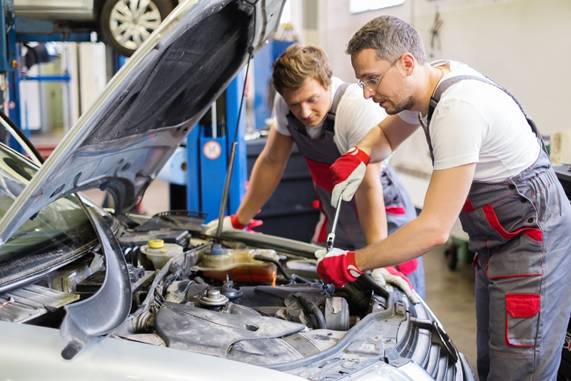 To find the right mechanic, ask friends and family for recommendations, and search online reviews. Always remember to shop around to compare prices —and include a quote from your dealership, too." By coming armed with this knowledge, you are also showing them that you've done your homework and are, thus, less likely to be taken advantage of.
If you've done your research and considered these factors, it's time to go with your gut. Besides, you can always change your mind. Better yet, once you find one that pleases you, your work is done.
What are your thoughts on car servicing? Don't hesitate to drop your comments below. You can also subscribe to our website and stay tuned with quality content.