Are you considering moving abroad for work permanently? Or wondering how to move to another country and start over? Do you want to broaden your horizons? Moving abroad has become a norm in recent times. Working internationally even for one year can help you boost your career and open new opportunities. Many people are getting accustomed to traveling, whether for work, study, or a simple vacation. Going for a vacation to another country is completely different from moving and living there indefinitely. While it may be easy to pack up your bags and hop on a plane for a much-needed vacation away from the responsibilities that might await you. Moving to another country isn't that simple, and there are so many things that you must consider, know and take care of before leaving home.
According to a UN report, 232 million people, or 3.2% of the world's population, live abroad worldwide. This clearly shows many people are willing to move abroad for a better life.
Hang tight; by the end of this article, you'll know how to work and live abroad smoothly without creating chaos in life.
To your one-way plane ride!
Things To Know Before Moving Abroad For Work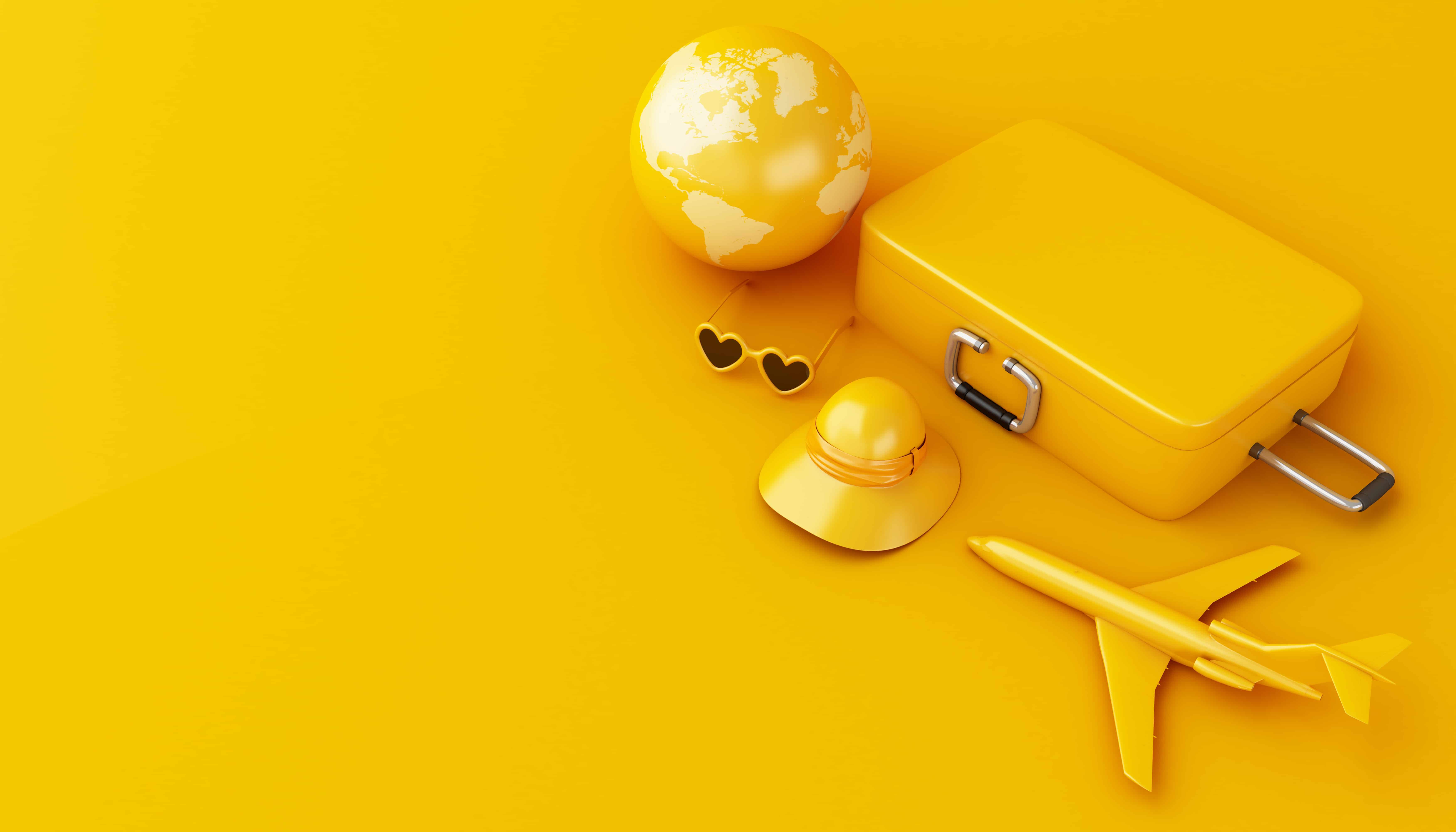 Are you ready to move abroad for work? There are some things that you should know before taking that leap and moving countries and they are;
1. Research as Much as You Can
It is essential to research before making the choice of moving. Moving to another country can be both an exciting and agonizing experience. It doesn't matter how many times you have traveled before, normal traveling and moving your life to another country are two completely different experiences.
First of all, it's important to research the location you're moving to. If you have chosen your desired location and would like to move there, doing your research first is relevant. You can also visit the place a few times to see if you like it and can see yourself living there.
Questions To Ask Before Moving Abroad For Work
You should also research about the company you're going to work at,
What are the workplace culture and work environment like?
What is the social situation within the company?
Are there any events they offer that will help you make new friends within the company?
Does the company offer remote work options?
Do they hire & fire their employees?
These are questions that you should ask yourself when doing the research.
Reviews About The Company
While you're researching you must also look for reviews about the organization on websites like:
Glassdoor
Indeed
LinkedIn
Transport
You should also research the mode of transport that best fits the country you are moving to. Will you be driving or are you going to be using public transportation?
If you're going to be driving, it's important to research the pros and cons of shipping your car, or selling it and buying a new one. Which one seems like a good factor. You should also consider whether to sell your belongings or ship them
2. Living Costs
As dreamy as it may seem, moving to another country can be quite challenging especially for those who are financially weak. Calculating your living costs is an important thing to do before moving abroad for work.
Are you financially equipped to move your whole life to another country?
Will you be able to afford all the costs that come with moving?
How will you support yourself in the event of jobless or any other emergency?
It is a process that should be taken one step at a time. There's no need to rush anything. When doing your research, it's relevant to find out about the cost of living of the city you are moving to. As well as the cost of property, transport and more
You should also take a look at the costs of moving. This can be an overwhelming challenge if not prepared. However, there is good news if you have a job that will sponsor your move, including transport and shipping fees. Some companies offer such benefits, but it doesn't mean that they all do that. Get clear on what the costs are and plan accordingly.
3. Lifestyle Changes
Before applying for jobs, narrow down the country that will be perfect for you. Don't rush into it. Look at it both ways, is the move to that particular country for work going to bring you bigger rewards, or is it going to be a detriment to your life? Look at the pros and cons of your lifestyle changes.
Is there a lot that will change, or is the new country similar to your own?
Is the climate different there?
How about local food?
Are there good options to enjoy city life?
You don't want to live in a country you completely hate just because you didn't anticipate the downsides of it when applying for the job.
4. Rules of the Country
Every country has its different set of rules, and it's extremely important to research more on that. This is to enable you to get protected from harassment and unfair treatment.
Some countries have rules that may affect you completely, don't rush into it until you have fully figured out what rules the new country has and how they may affect you once you arrive.
Be well versed with the tax laws and requirements as well. Moving to a new country means different laws. Find out the conditions of the relevant tax treaties between your home country and where you're potentially moving.
Some other key perspectives to look into:
Are the rules of the country racially biased?
How do the locals treat minorities or people from foreign nations?
5. Save Some Money
It's so relevant to save money if you want to move abroad for work. At times you aren't alone and are moving with a family, or you may be alone as well, but that doesn't make moving any easier.
Build Your Emergency Fund
It's important to save money and build upon your emergency fund. This is because you will need that money when moving across the world. The emergency fund will help bail you out in unprecedented times.
You can start planning this way before making the final decision of moving. The easiest way to do this is to save up little by little as much as you can until the time to move reaches. This will help build upon your emergency fund.
6. Apply for Work
This is extremely relevant and should be the first on your list. This is because you can't move to a new country without a job in place. It is important to have an organized plan before moving abroad.
Look for jobs that will best suit your needs, expertise and are around the city you would like to move to. Apply as much as you can and choose the company that best suits your desired plans.
7. Employee Social Network
Once you have found a job that is perfect for you, it is a good idea to navigate and learn more about the employee social network in your company.
What are the employees like?
Are they welcoming and easy to make friends with?
Do you have a friend already working there to show you around?
If so, you are extremely lucky. Reach out to your friend and arrange a time when you will meet up. This will help you get to know more about your company's social network.
8. Go with A Company That Will Help You in The Process
The moving process is quite a hectic one that will occupy most of your time. Having a good employer and company that will help you transition faster and easier is extremely important. Some companies will even sponsor your trip as well as the shipping costs for your property. Hence, it's so beneficial to find a company that has all of or some of this incorporated.
9. Your Property at Home
The next important thing you should consider is your properties at home. These include your furniture, clothes, appliances, and more. You can choose to ship your properties, sell them or store them if your move isn't a permanent one and you know you'll be back.
Although shipping your belongings is a good option, sometimes the costs will be extremely high, making a move a difficult process. The best thing you can do if you want to get some extra money is to sell all the belongings you don't need. Sell the ones you don't need to get some extra money for the move.
However, if you have some must-have belongings or personal possessions that can't come with you and can't be sold, you can look for shipping companies to ship them for you.
10. Family and Friends
Moving to another country for work can be quite adventurous, and you will feel like you are living the life of your dreams, especially if you have chosen a country you love.
However, it can get lonely sometimes since you are in a new place and you know no one there and can't make friends as easily.
Most times, you will miss your family and friends, and it's important to keep that in mind. And if you have moved to a country far from your home country, traveling to see family every so often or in case of emergencies can be hard. This is because of the expensive costs of transportation.
Also, if you have kids that need schooling, look into schools in the area near your potential workplace. If you are staying temporarily, look into international schools that offer the same level of education as your child's previous school. Also, look at good local schools if your move is more on the permanent side.
11. Set Up Bank Accounts
Getting bank accounts can be an excruciating process which may take a few weeks depending on the country you have moved to.
The first thing you should do is sort out your banking before moving. You can do this by either visiting the country you would like to move to, or research different ways of doing it online since technology have evolved nowadays.
12. Brush Up on Your Language Skills
It is extremely easy to move to another country if you know the languages they use. However, if you don't know the first thing about the language, you should probably learn more about that before moving.
Certain apps can learn a new language to better navigate around the city and better communicate when you arrive at the airport, for instance.
Babbel
Mondly
Duolingo
Speakly
Busuu
Memrise
Rosetta Stone
AnkiApp
HelloTalk
HiNative
Beelinguapp
This will also help you communicate with your colleagues to avoid the language barrier and get to know the local culture better.
13. Know What to Do with Your Car
Figure out what you will do with your car once you leave; you will sell it or lend it to a family member.
However, the best option is to sell it and save the extra cash to buy another car once you arrive in this new country. That is if you would like to have a car.
On the other hand, if you want to use public transportation, you can save some extra bucks for the move.
14. Check If Your Driving License Will Be Accepted
Even if you're not planning on buying a new car after moving abroad, it's a smart idea to check if you could convert your existing driving license to a new one in the country you move to. Most European countries accept each other's licenses, so is the case with the UK now even after the Brexit.
Having a driving license in the new country you move can come in handy when you move apartments, plan a random road trip, or weekend getaways.
15. Moving with Your Pets
If you're moving with your pets, it's extremely important to know the specific rules concerning bringing your pets with you. Some countries may require you to quarantine your pets for a certain period.
It's not as easy as hopping on a plane with your pet. Certain companies make international arrangements for animals, and hence, you should research more on that.
Moving Abroad Checklist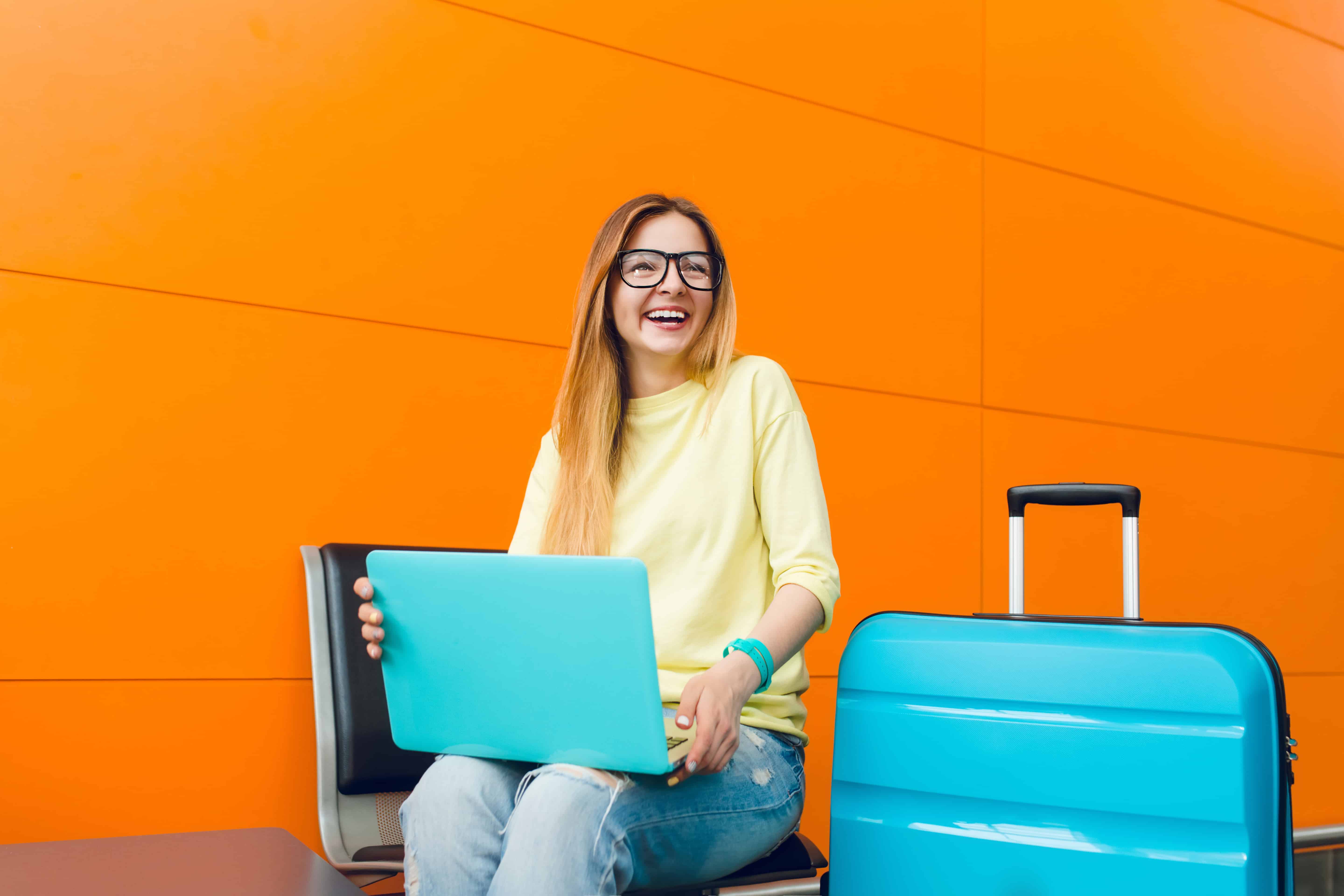 Certain things are non-negotiable when it comes to moving abroad. You couldn't possibly move abroad without them, and they are;
1. Start Your Visa Process Early
Getting a visa can be problematic sometimes, depending on the country you're moving from. It is one of the most important steps you can take towards your moving abroad checklist. It would be best if you sorted out your visa before deciding to move. This will propel you in the right direction.
Your employer will probably handle this for you as it is a tiring task that will take up most of your time. You should, however, know that there are certain things that you will be required to do, like fill out paperwork or more.
While moving abroad, there are some visa rules that you should consider. Some countries have different restrictions depending on where you're from. So, it's relevant to research on that.
2. Find Suitable Accommodation
Before deciding to move, find a suitable home for you to move to. This is because landing from the airport straight to a hotel and then going in search of houses is a painful endeavor. It's important to be fully prepared and search for a house in the city you are moving to before leaving. This will save you extra headaches and regrets that might come later on.
3. Passport
If you have issues with your passport, it's important to sort them out beforehand. This is because you won't be able to travel if your passport has expired. Make sure to sort that out before purchasing a plane ticket. You don't want to miss your flight because you didn't pay attention to this detail.
4. Get Familiar with Your Work Contract
It's okay to get excited about the work contract. However, it's also relevant to protect yourself at all times. Don't get into a contract that you can't get out of or not benefit from in the long run. Read it several times and understand it. Look at what will happen if the company lets you go or has gone bankrupt.
What legal avenues are provided for that you can make use of?
Are there any benefits to your contract?
These are some of the questions you should ask yourself before accepting a job offer. If you don't understand the contract, you can get another person to read it with you like a lawyer.
5. Negotiate Your Salary
This is a non-negotiable because you can't live a life you can't afford. If you accept a low-paying job when moving to work abroad, you will only set yourself up for failure or live like one.
Negotiate your salary before accepting a job offer. Know your worth; all the hard work you have gone through shouldn't be wasted. Also, take the cost of living of the country you're moving to into consideration and negotiate with that in mind.
If you're being transferred to another company abroad, your salary may need adjustment depending on each circumstance.
6. Make Copies of Relevant Documentation
Being prepared is extremely relevant when moving, and hence you should make copies of all the relevant documents to prevent confusion and stress later on. Having copies of everything will make it easily accessible in case you need it.
These may include;
Passport
Educational documents like Degree Certificate
Immunization card
Your driver's license, national ID, or birth certificate.
7. Work on Your Health Care
Moving to a new country with no idea about its healthcare and having no one to turn to if you get ill is extremely stressful. You should research more into this and figure out if the prescriptions you take are available in the country you're moving to.
Book an appointment with a doctor as soon as you settle in, as well as make appointments with your doctor before you leave your home country.
These things can be a life savior, especially after the pandemic situation.
8. Organize Insurance Coverages
You need to square away your different insurance coverages before you leave. Some insurances require you to make the cancellation when going away, depending on the country you're living in. You should therefore make the necessary arrangements both at home and abroad before you leave.
A Word From AlignThoughts,
While moving abroad for work can be overwhelming, knowing what needs to be done before taking that leap is extremely important. As well as carrying out the above-mentioned checklists to be fully prepared for the move abroad.
How to get a job in another country before moving?
If you follow along the steps mentioned above, it will help you to get a job abroad:
Check the type of job you
Figure out the living costs
Save money
Narrow down your choice of countries to work/live
Apply for jobs
Look for employers who will help you onboard
Visa and official processes