With an amazing sense of humor, there is no such player who provides as much entertainment both on and off the pitch. He has a burger named after him at one of the French Cafés. Zlatan is a Swedish professional footballer who plays as a forward for Manchester United. If you are a fan of football, I'm sure you are aware of the star of this post.
Quick Zlatan Facts
Zlatan Ibrahimovic's age: Born in 1981, October 3, he is 38 years old as of 2020.
Zlatan's height: 1.95m
Zlatan Ibrahimovic's current team: AC Milan
Zlatan's current position: Forward, Striker
Ibrahimovic's wife: Helena Seger
Zlatan Ibrahimovic kids: Maximilian Ibrahimović, Vincent Ibrahimović
Zlatan's hometown: Malmö, Sweden
Zlatan Ibrahimovic religion: Muslim
Zlatan's Nationality: Swedish, Bosnian
Zlatan Ibrahimovic's Autobiography: I Am Zlatan Ibrahimovic
Zlatan's Professional debut team: Mälmo FF in the year 1999
Zlatan League Goals And Teams Played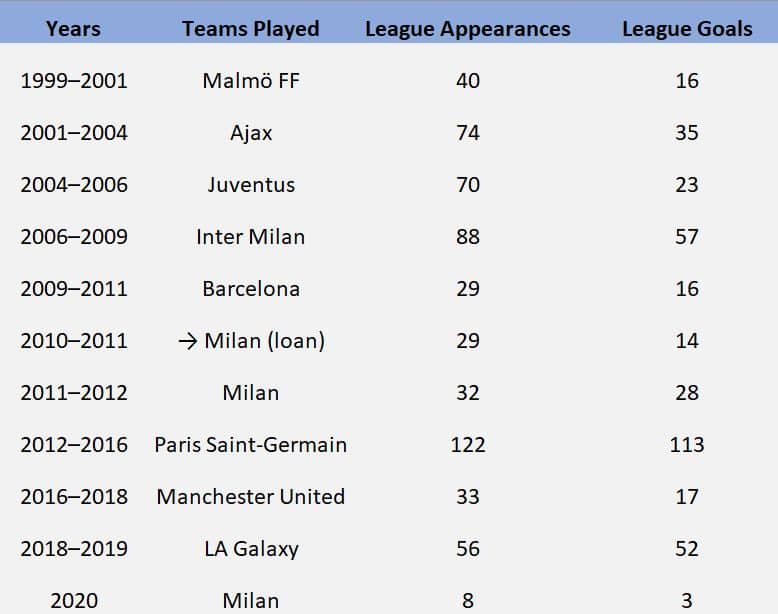 Interesting Facts About Zlatan Ibrahimovic
Zlatan's life was not a fairytale. His start was rough and things didn't go as planned for him. But he fought against all odds and today his fan base is just getting bigger and bigger. Here are a few inspirational and unknown facts about Zlatan.
Facts About Zlatan's Childhood
Born to a Croatian mother and a Swedish father, Ibrahimovic grew up in the city of Rosengard, Malmo district. Receiving a pair of boots, a six-year-old Zlatan started playing football on a small pitch in the courtyard of the Cronmansvag, the place where he resided back then.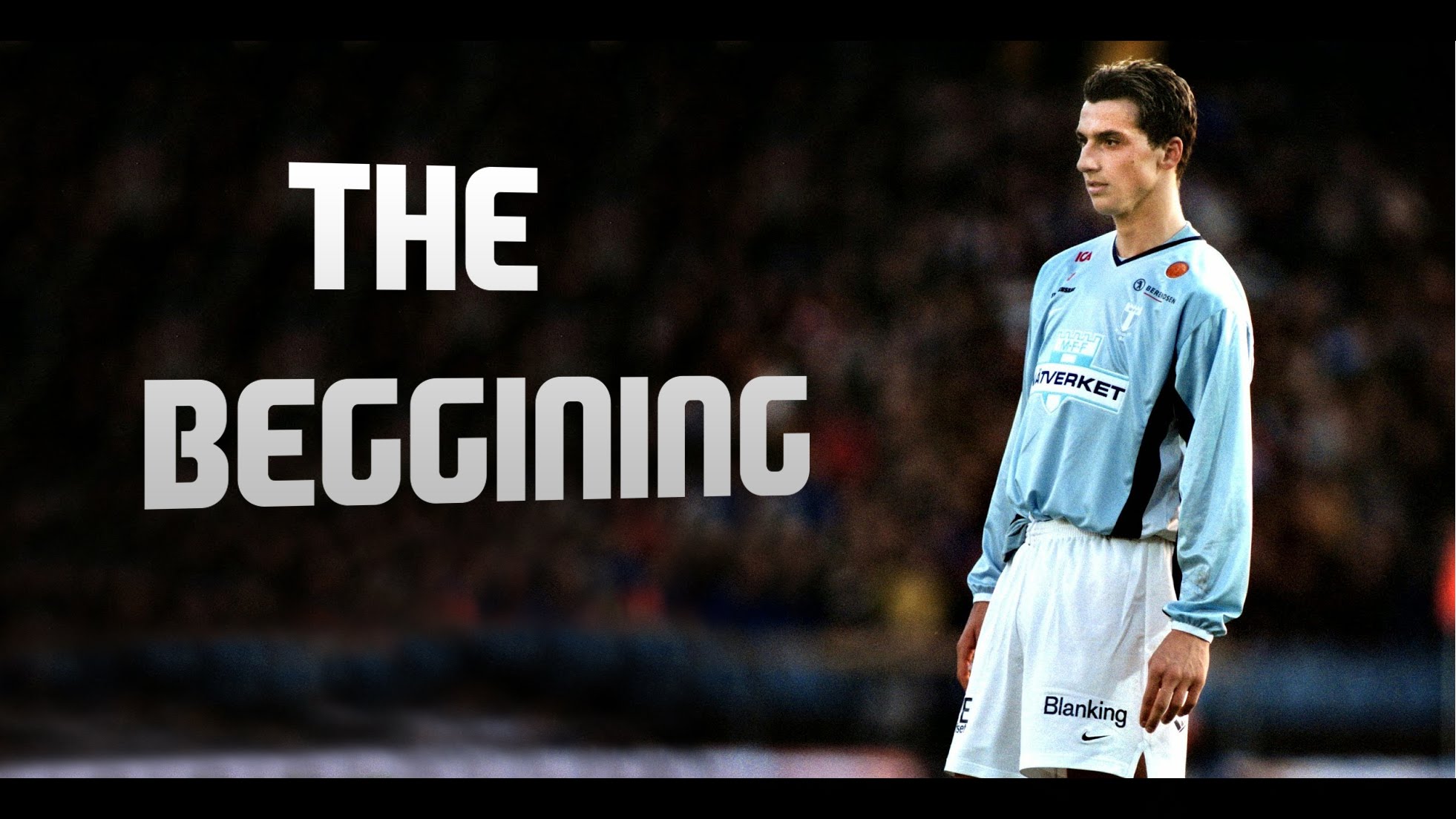 ImgCredits – youtube
His father is a Bosnian Muslim and mother a Croatian Catholic. Zlatan follows his mother's religion.
His neighborhood wasn't a pleasant one. Living in a tough neighborhood forced Zlatan to be strong and it also kind of made him kind of vagabond. Because of this, no parent would allow their child to play with Zlatan.
When Zlatan was a kid, he has a memory of his fridge always being empty. So now, he always makes it a point that his fridge is always stocked up with groceries and other things he loves.
At the age of 16, he almost quit football to work at the docks to earn some money for the family. But luckily, his coach convinced him not to quit football.
Zlatan – The Swedish Fame
Do you know what is Sweden known for? Well, Zlatan is one of the reasons Sweden is famous for. Having already written his name large in the country's sporting history, Zlatan's name can also now be found in the pages of a Swedish dictionary.
He is fluent in 6 languages including

Swedish, Bosnian, English, Spanish and Italian

. He also loves red wine, a lot!
Zlatan is often known for his cocky interviews and sarcastic remarks. The media is therefore scared to interview him. He is even criticized for the way he behaves with the media.
When asked if his style of play was Yugoslavian or Swedish, his reply was "Zlatan Style".
Zlatan's Wife And Kids
Zlatan is married to a model, actor, and businesswoman named Helena Seger. She is almost 11 years elder than him. The couple has been together since 2002 and has 2 sons.
Helena lives in Stockholm along with their two kids Maximilian and Vincent.
See Also: Top 13 Football Players Across the World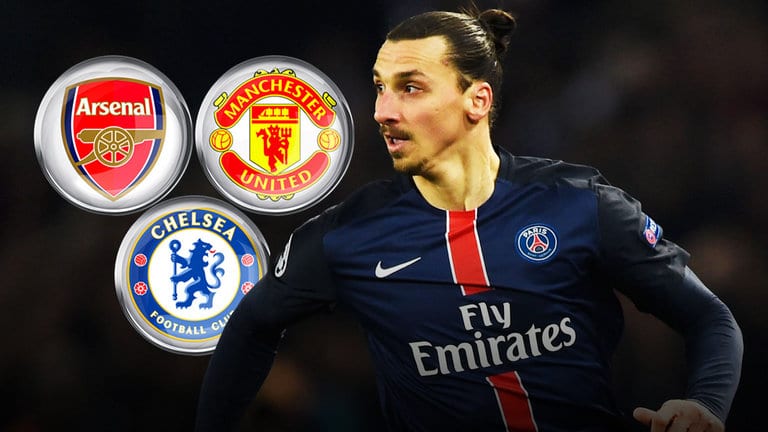 ImgCredits – skysports
Zlatan's Records
Zlatan has a record of scoring in every minute of 90 min in his whole career. Basically, he has scored in every minute he had played.
Zlatan Ibrahimovic also holds a record for scoring the most number of goals in a single season in the French League at the age of 34.
Ibrahimovic is the all-time top scorer for his country Sweden. He has won a FIFA Puskas award for the best goal of 2013.
Zlatan has won in every league for whichever country he has played with. Also declared as, "SerieA Foreign Footballer of the Year" for the season 2007-08, he won this award record 5 times, maximum by a player.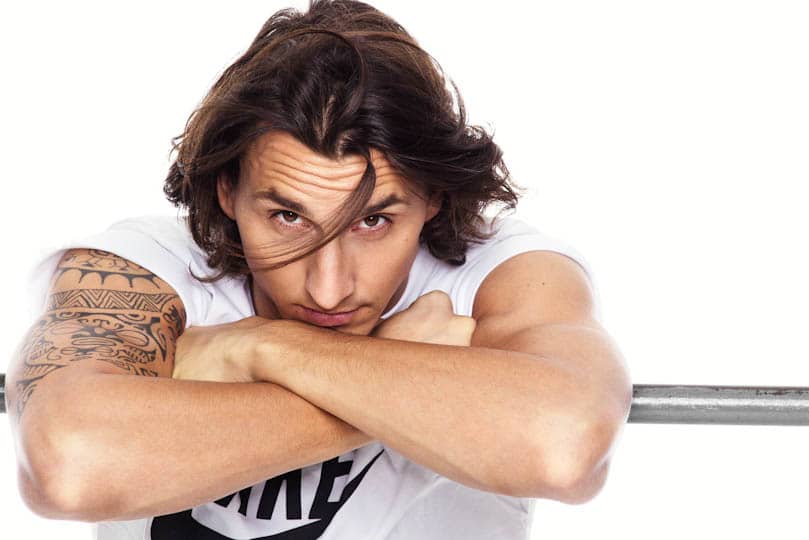 ImgCredits – goaldentimes
Zlatan is good friends with Maxwell who is a player at Paris St Germain. They have been best friends since 2001 and have played together for various clubs.
Zlatan idolizes Ronaldo (Brazilian player). He says Ronaldo is the best ever.
He has also mastered the art of taekwondo and interestingly has a burger named after him in a French café.
Ibrahimovic also has his own autobiography 'I am Zlatan Ibrahimovic' where he has shared all the spicy happenings of his life. His book has also won a couple of awards. Zlatan is indeed an inspirational person and there is a lot you can learn from his life.
In his view, too, "Football isn't something you plan in advance. Football just happens." One of his best inspirational quotes is "Why to be a fiat when you can be a Ferrari!"
Are you a Zlatan fan? Share more interesting facts about Zlatan in the comments section. You can subscribe to our newsletter and stay tuned for awesome posts.