Did you realize that you are blessed with so many things in your life? Are you grateful for what you've got? A roof over your head, good food, and water, beautiful nature, caring parents, loving siblings, wonderful friends, clothing, and the list is endless.
However, in the hustle and bustle of life, you rarely stop to say a word of thanks and appreciate all the things you are lucky to have. One of the interesting things about the first Thanksgiving is that they did not serve the famous pumpkin pie.
But other forms of pumpkin was served as pilgrims and native Americans ate pumpkin. Fast forward to this year's Thanksgiving, here are some fun facts about Thanksgiving in America.
For most of you, your family is everything. Thanksgiving day is one special day just to appreciate all the good things you have received in your life. For all the love and care, and support life your family and life have given to you. Thanksgiving Day is one of the biggest holidays in America and Canada. It is also celebrated all over the world.
When Is Thanksgiving Celebrated?
Thanksgiving is celebrated on the second Monday of October in Canada and on the fourth Thursday of November in the United States.
History of First Thanksgiving Day
Thanksgiving Day is a day to commemorate when the pilgrims of our nation sat down and feasted with the Native Americans. The pilgrims were thanking the Native Americans for helping them and keeping them alive.
You can use Thanksgiving as a time to give thanks for everything in your life and to reflect back upon the previous year.
How Is Thanksgiving Celebrated?
With the spread of American culture, Thanksgiving is also celebrated in quite a few parts of the world other than America. The major festivity is, however, observed by Christians across the globe.
Celebrations include singing of hymns and prayers. A temporary platform/altar is constructed which is decorated with flowers, vines, and creepers.
Friends and family get together to celebrate the thanksgiving day by cooking meals at home. Of course, you cannot miss having the turkey on a thanksgiving day.
Read here: How Christmas Is Celebrated Across Various Countries In The World?
It's Time For Shopping – Black Friday!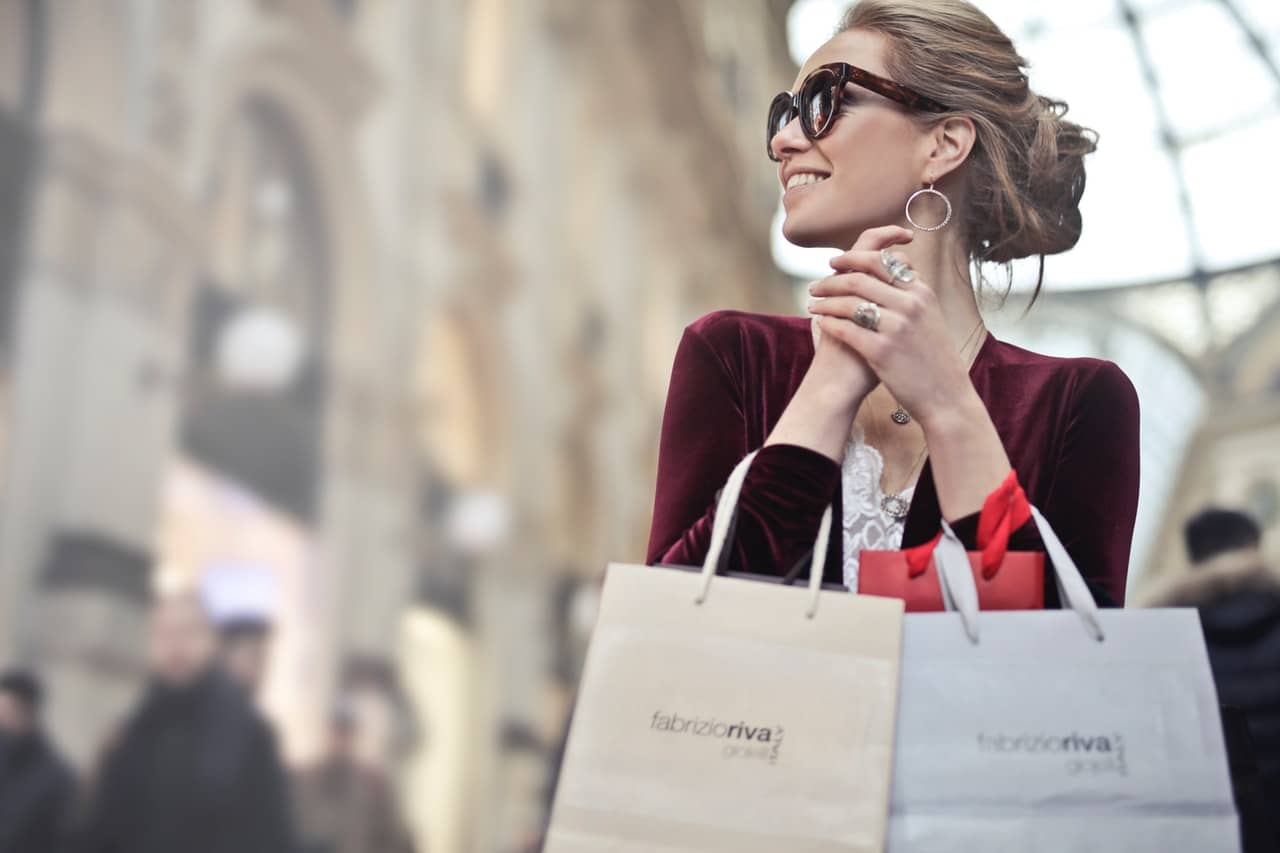 Thanksgiving also is the kickoff day of Black Friday shopping and the beginning of the Christmas season. Black Friday is known as the biggest shopping festival worldwide especially in the UK and the US.
Just in a single year, shoppers spent more than $717.5 billion with an average of $1,007 per person spending on shopping.
On Black Friday and Cyber Monday, you can find amazing deals and discounts in stores and on online websites. It's a steal day when people start their holiday season shopping.
Thanksgiving is an awesome holiday with magnificent food. It is a time to praise that God has given us so much abundance that we can stuff ourselves with food. The most popular Thanksgiving food is brined maple turkey with cream gravy, classic sides like buttery mashed potatoes and green bean casserole and pie.
The Macy's Parade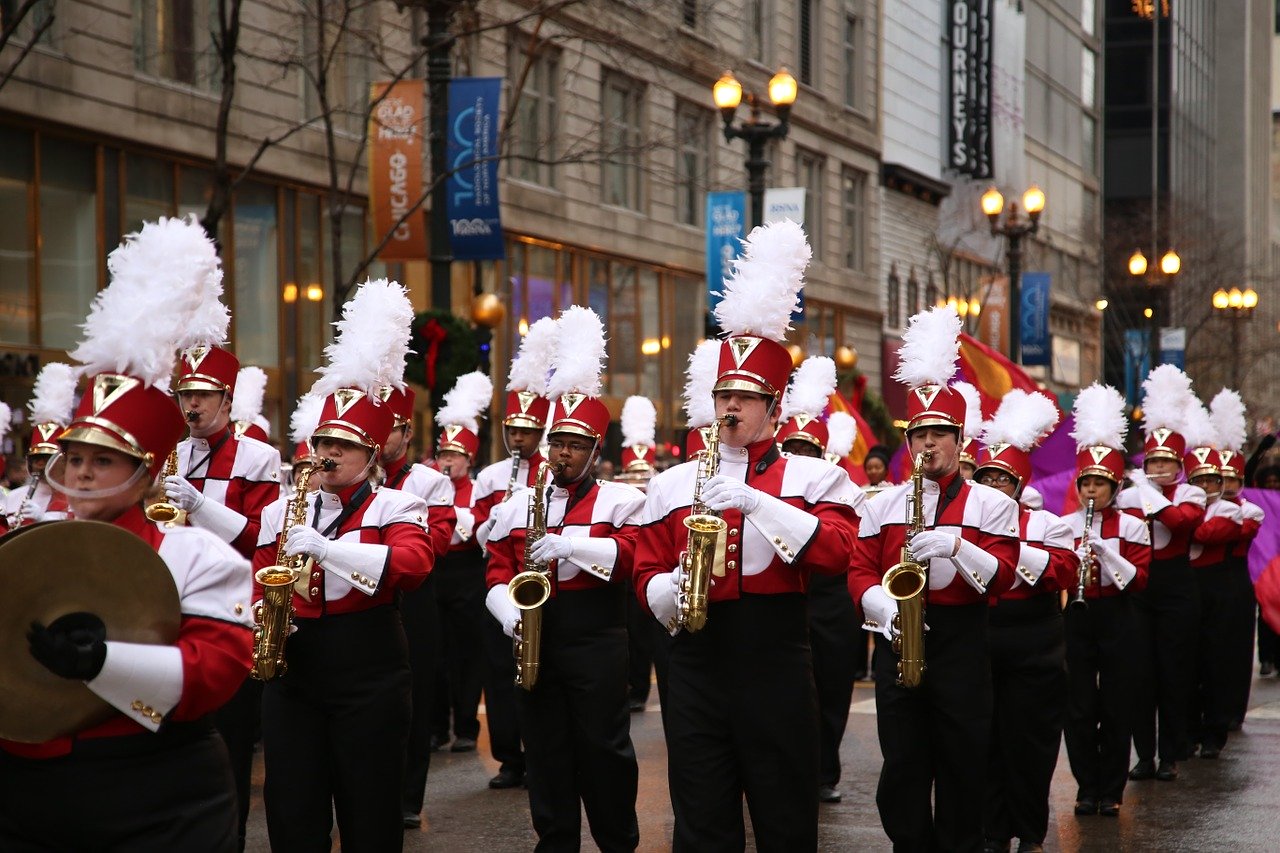 The special part of Thanksgiving Day is The Macy's Parade (which began in the 1920s). Huge helium balloons and large number performing bands representing their states are an attraction of this parade.
Fun Facts About Thanksgiving and Funny Thanksgiving Trivia!
Here are some awesome facts about this big holiday.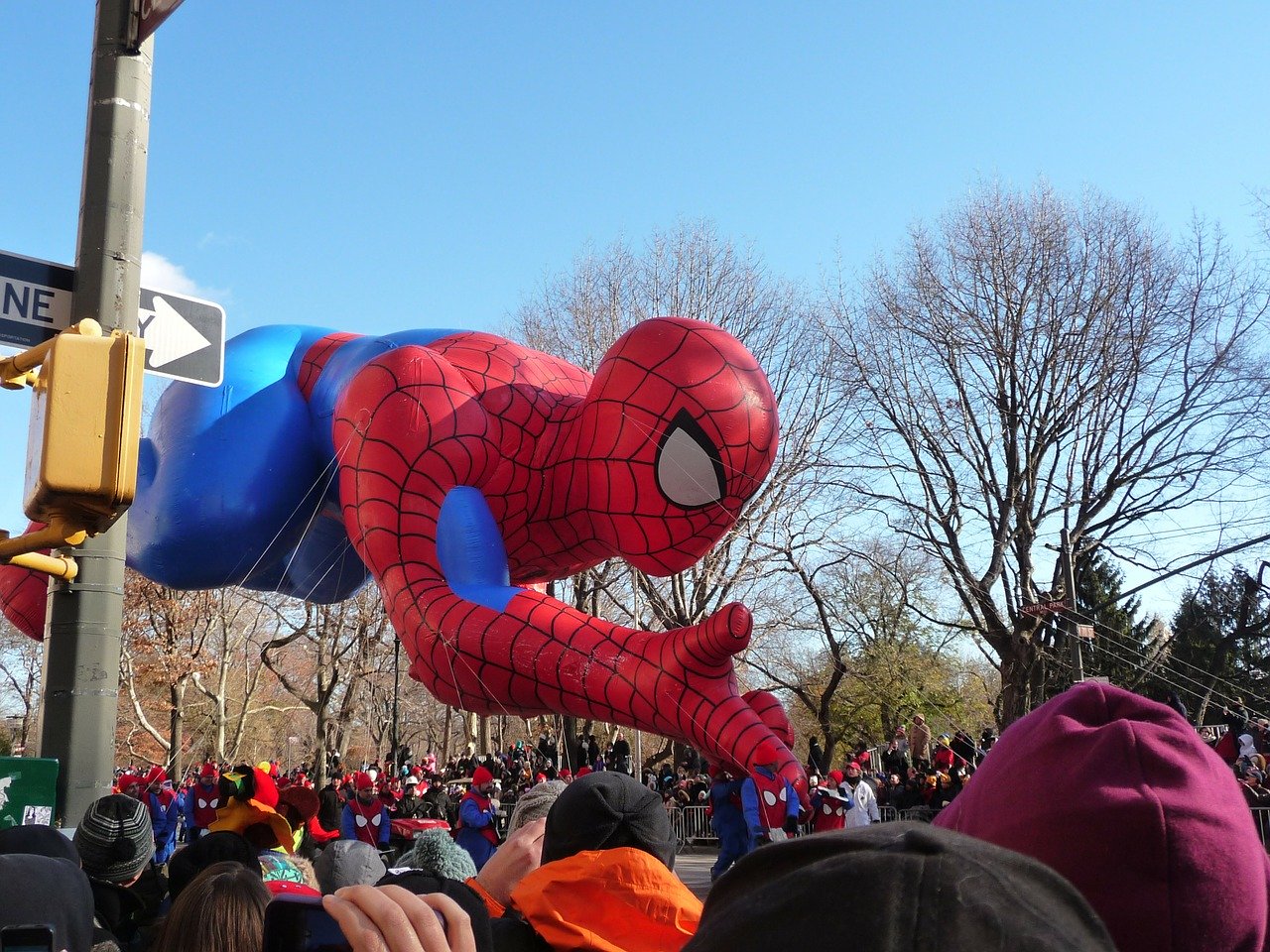 1) Thanksgiving is a huge festival, especially when we talk about money and numbers. Americans eat 46 million turkeys each Thanksgiving.
2) Christmas is actually a six week holiday that starts on Thanksgiving day with the arrival of Santa at the Macy's Thanksgiving Day parade and goes on through the Epiphany holiday on January 6.
3) The two busiest days of the year for travel, in the United States, are the Wednesday before Thanksgiving and the Sunday after Thanksgiving.  More Americans travel to be with family at Thanksgiving than for any other holiday, including Christmas.
4) Each year, the president of the U.S pardons a turkey and spares it from being eaten for Thanksgiving dinner.
5) Gobble, gobble? Not so fast. Only male turkeys, called toms, gobble. Females, called hens, cackle.
6) Benjamin Franklin regretted that the eagle was chosen as the national bird of the United States and stated that he would have wanted the turkey to be the national bird.
7) The first Thanksgiving was eaten with spoons and knives — but no forks because they weren't introduced until 10 years later!
8) Turkey wasn't even served at the first Thanksgiving.
9) During Thanksgiving, you're expected to cook yourself and not order in.
10) According to Guinness World Records, the largest pumpkin pie ever baked for Thanksgiving was 12 feet in diameter and 2,020 pounds.
I would like to end this post asking our dear readers to make a small thank you prayer.
Subscribe to our website and spread the thanksgiving joy. Share and comment on something you are thankful for.
Read more awesome posts below!