Imagine being judged by a stranger just by knowing your name or occupation in a single meet. Well, in short, that's what a blind date is. Finding good dates and then surviving them can be a nightmare. Amidst the trend to swipe right or left, finding true love online or offline is usually a challenging endeavor and has left many of us to sign up for blind dates. But the good news is that 1 out of every 3 or 4 blind dates can succeed where the couple continues to date each other. While this can be exciting, it needs some preparations to work seamlessly for both parties. If you've never been on a blind date and have no idea of how things work out, you've stumbled at the right spot. So let's continue to learn the nuances of how to survive the first blind date and potentially meet 'the one.'
How Common Are Blind Dates? 
The concept of blind dates has been around for decades. Some of the most common statistics about the blind date are:
Over 75% of singles who have gone on a blind date say they would do it again.
70% of single men said they wouldn't go on a blind date, while 60% of single women said they wouldn't go on one either.
The average person goes on three dates per year.
The average age of a blind date is 27.
Most couples meet on the internet, and most couples report they have been together for at least two years after their first date.
Only 20% of all blind dates result in marriage, and about 40% of all marriages last at least 10 years.
Things To Take Care When Going on A Blind Date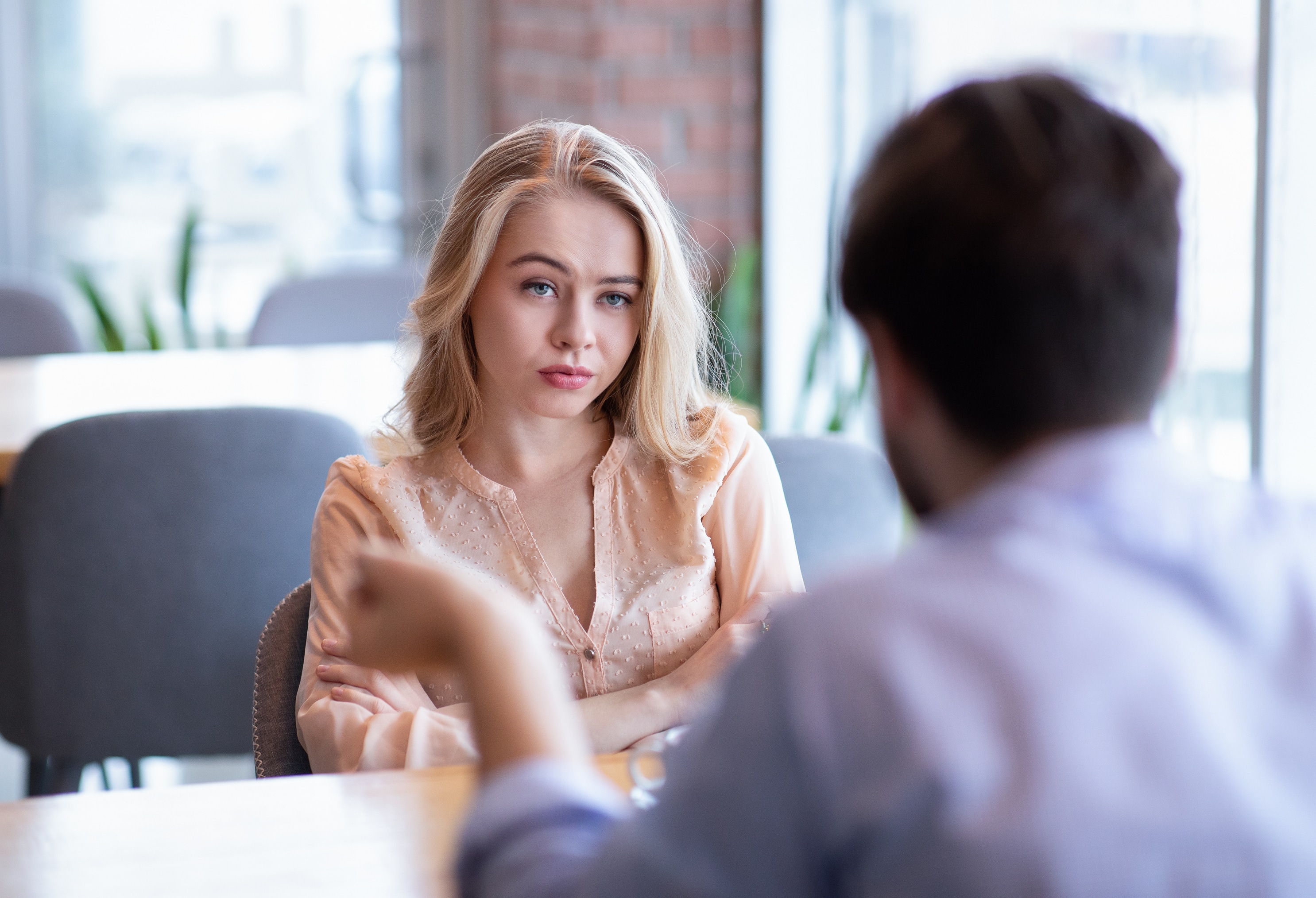 Here are some of the essential tips and tricks that can help survive the first blind date.
1. Strangers or Friends
If finding strangers on the internet to date sounds creepy, take help from your friends' circle. So, for the next time, think twice about it before simply turning down a blind date your friend set up.
If you're nervous about meeting this person, in person and alone, suggest to your friends to set you up with someone by organizing a couples get-together. This can help to get to know someone in a friendly setting.
2. Get information
If your friends couldn't help set up a date, before accepting a blind date, try to get as much information as you can about this individual you are planning to meet. It's always important to have as much information as you can about a stranger before meeting them.
3. Reach out to them
Have an online interaction with them before deciding to meet face to face. This can be through email, text, or facetime, and if you don't like this person and would like to put an end to this interaction, you can decide not to meet this person for a date. But if you two hit it off, you can arrange to meet up for a date.
4. Pay attention to red flags
There are certain red flags you should look out for before going on a blind date. Ask the person you are planning to meet these questions:
Is the person married or in a relationship?
Is the person unemployed?
Does this person party too much, or are they too much of a player?
If the answer to any of this is a yes, turn down the blind date. It is always better to have as much information as possible about a particular individual before getting involved with them.
5. Decide What to Wear
First impressions too last longer than we think. In fact, a study published in the Personality and Social Psychology Bulletin found that factors ranging from clothing style to posture play a role in how first impressions are formed.
So, find something that is both comfortable and stylish. Try to look your best because this will make you more confident to take up this date and make it appear less stressful.
Wearing something that makes us feel confident is the key. Speaking with AlignThoughts, Dr. Carloyn Mair, a Fashion psychologist, says, "Not seeing ourselves within fashion imagery can influence how we feel about ourselves, our confidence, body satisfaction, and so on."
6. Don't Set Unrealistic Expectations
Setting unrealistic expectations will only set you up for failure. Don't picture something that may never happen. It is good to be true to yourself and not paint the other person as a perfect individual, only to be disappointed later when things don't turn out the way you thought they would.
7. Try to be yourself
Don't try to be someone you're not to impress your potential blind date. It is always better to be yourself and be as honest as possible. Be your authentic self; you wouldn't want the person you are meeting to pretend to be someone they're not, so don't do it either.
9. Find Out If You're Compatible
Are the two of you right for each other? Do you have things in common? Or do you always run out of things to say to each other? If you feel like the two of you may not be a perfect fit, it is better to end things before they've even begun.
10. Plan Your Blind Date
Once all of the above things have been sorted, it is now time to plan your date.
Where will you be meeting?
What location will it be?
What about food choices?
It is always better to meet in a public place if it is a blind date. It is good to prioritize your safety; you are meeting a stranger after all.
11. Set a Start and End Time
Like all other things, planning for the date is an important detail that shouldn't be left out. Set a start and an approximate end time for the date. This is to enable you to have an exit plan if things don't work out.
12. Pick Mutual and Engaging Activities
When planning for things to do on your first blind date, try to pick mutual, fun, and engaging activities. This is to avoid awkward exchanges by doing things that are engaging for both of you.
13. Get to know each other
Before going on the blind date, try finding out everything you can about each other. Ask each other questions about your hobbies, goals, and dreams for the future. You never know; you might as well have some things in common, which is always a great ice breaker.
What Are Some Interesting Questions To Ask Your Blind Date?
While asking open-ended questions and getting to know your blind date, here are some of the funny and interesting questions to ask your date:
What are the latest TV shows/series you loved watching and why?
Who was your first crush in school?
What do you like to do in your free time?
What is your favorite movie?
Where did you go on vacation last year?
Do you have a pet? How do you feel about cats and dogs?
Who is your favorite person in your family?
Do you cook at home? What is your favorite dish?
Who is your best friend, and how did you meet each other?
What is your dream?
What To Do on The Blind Date?
So, how to act normal on a first date, and what exactly to do with your blind date?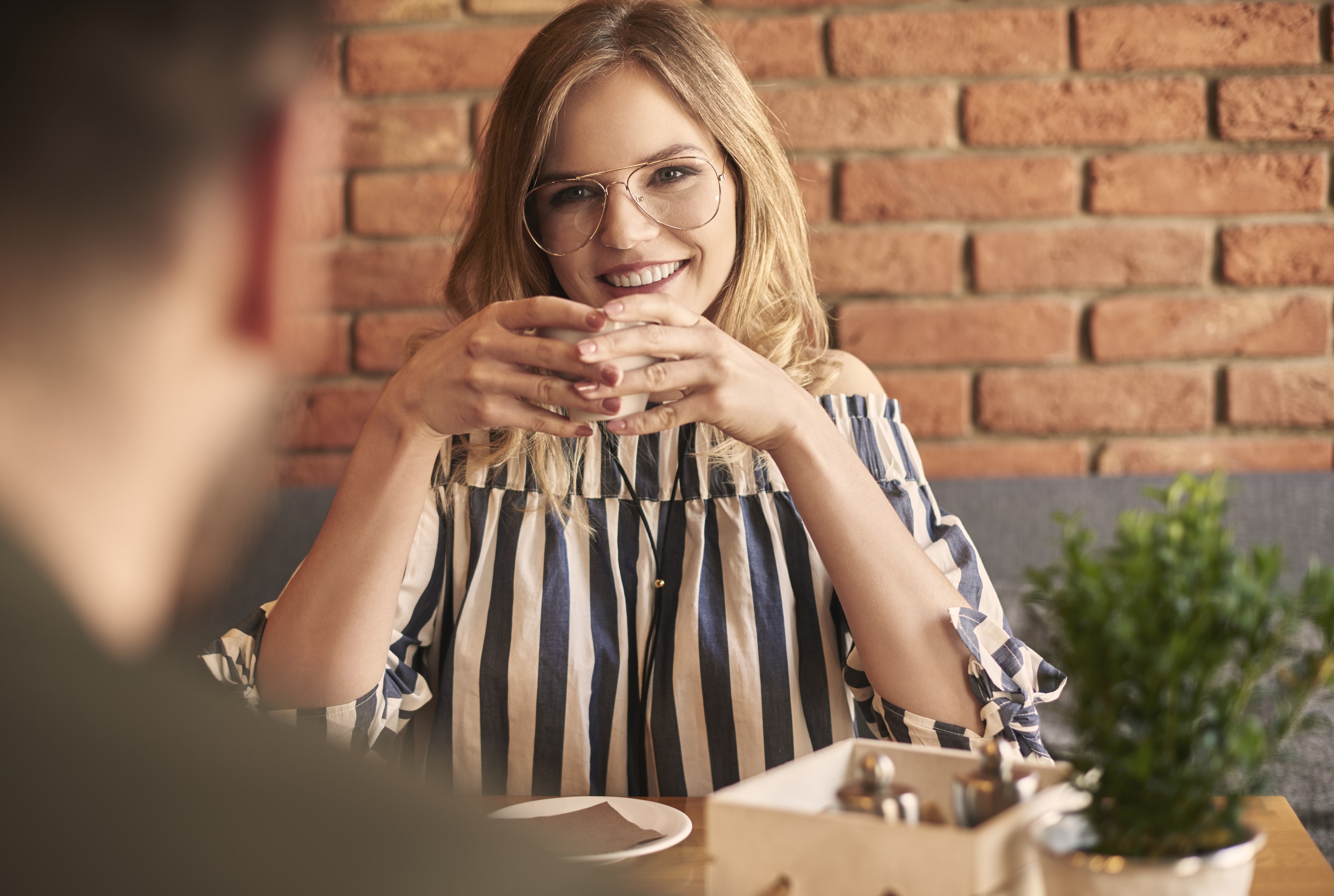 1. You Should Both Drive to The Agreed Upon Location Separately
Come to the date separately and in different vehicles so that if things don't work out, later on, you can swiftly leave in the privacy of your car.
2. Listen As Much as You Talk
Don't be the only one talking about yourself. Develop listening skills and try to listen to the other person as well. That is what effective communication is all about.
3. Read Your Dates Body Language
This is extremely important when it comes to reading the signs. This can help you figure out how your date feels about you. These signs that you should pay attention to include:
Prolonged eye contact shows interest
When your date leans in, it shows that they like you
If a person's feet are pointed at you, it means they like you, and if they're pointed away from you, it means that they're ready to leave
Sitting with their arms crossed means that they are hiding something or are in a defensive mode
4. Wear Something Comfortable
On the day of the date, pick something comfortable to wear. This will allow you to have the best time without feeling insecure.
5. Make The Date Short
If you feel like the date isn't going anywhere, make the date short without necessarily being rude.
6. Ask Open-ended Questions
Ask your date questions that don't necessarily require a yes or no answer. This is to prevent them from thinking they are being interrogated. It will also help the both of you get to know each other better. See if your date likes the same things you do. You can ask questions like:
What are your goals in life?
What is one thing you always wanted to do but couldn't?
What do you like to do for fun?
7. Be Honest and Avoid Being Rude
A good relationship starts with honesty. If you see that your date is extremely attractive in person, don't start telling lies to feel adequate. Nothing is formed out of lies. Try to avoid being rude as well. Kindness is the best norm.
8. Offer To Pay or Split the Bill
You can offer to pay the bill, and if your date offers that you both split, don't decline and accept the offer.
9. Don't Panic
Avoid panicking when it comes to awkward silences, and don't try to fill it with awkward small talk. Instead, consider talking about the things that the two of you have in common.
So, What Happens After The Blind Date?
After the date, you might be unsure about what to do next, but there is no reason to worry. If the date was enjoyable for both of you, then the most logical thing to do is arrange a second date.
However, if the date wasn't enjoyable and the two of you feel that you aren't a good fit. Then one of you has to take the initiative and admit that you aren't a good match. This needs to be done politely to leave each other on a good note.
Concluding Thoughts,
Instead of the conservative matchmaking where parents or friends set up two singles, blind dates are increasingly becoming a common trend, and more people seem to adopt them than before. At the end of the day, finding a partner who accepts you for who you truly are can lead to a successful and meaningful relationship.
Did you find these first blind date tips helpful? If yes, spread the word with your friends and help them find their love. After all, sharing is caring!