Have you always wanted to sell on Amazon but didn't know how to go after it? Were you ever worried about spending money on capital and inventory costs for setting up an online business? Starting with Amazon dropshipping allows you to set up a digital business without even spending a penny. All you need is some research and good marketing skills and voila! You have a store of your own which is ready to make sales.
Before we dive deep into the nitty-gritty parts of the Amazon dropshipping business, let us give you some statistics on it.
According to

statistics,

Amazon is one of the top shopping apps in the United States, with about 150.6 million users accessing the app. On average, small and medium-sized businesses (SMB's) sell more than 4000 items every minute.
Therefore, we can say that customers feel safe whenever they are shopping from Amazon, and on top of that, it's a great platform to be on if you want to have your own business.
But first, it's essential to know the concept of dropshipping business before becoming an Amazon seller.
What Is Dropshipping?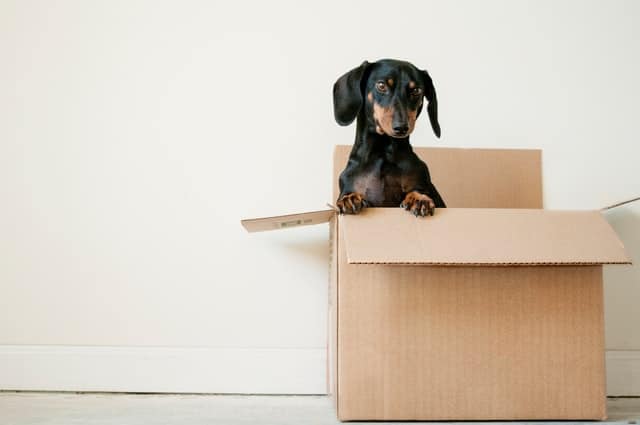 Dropshipping is a type of business operation where the seller is not responsible for keeping stocks, products, and services with themselves. Instead, they take orders from customers on behalf of the supplier or manufacturer.
The drop shipper's job is to manage the online store, take customer's orders, fulfill those orders with the supplier, and ensure the manufacturer ships the orders. Your customers won't even know that their orders were shipped to their address directly from the manufacturer.
And the best aspect of the dropshipping business is that the store owners get to brand those products as their own. Online websites like eBay, Amazon, and Shopify are some well-known platform for drop shipping businesses.
How To Start Dropshipping On Amazon?
Here's are the steps to follow to get started Amazing dropshipping business.
Step 1. Select An E-Commerce Platform
Choosing the right eCommerce platform is the first and foremost step in your dropshipping journey. One of the prime players in the eCommerce platform world is Shopify.
And the good news is that Shopify recently partnered with Amazon, hence using their eCommerce platform would be the ideal choice, especially for beginners.
The best thing about Shopify is that it allows users to add Amazon as a sales channel to simplify managing orders on both platforms.
Step 2: Amazon Seller Account
First, you will have to set up an Amazon seller account to start selling on the platform.
Where To Get An Amazon Seller Account?
You can create a seller account by checking  sellercentral.amazon.com.
While setting up your account, Amazon will offer two options for the type of seller account you'd like to opt for- Individual and Professional.
It's sensible to choose a Professional plan if you want to sell more than 40 items a month. The Individual plan will cost you 0.99 cents per item sold and bring down your profit margin while making large sales.
After selecting the plan, you'll be redirected to Amazon Seller Central to create an account. They will ask for your personal and business details, which you'll need to fill out.
Step 3: Research And Look For A High-Demand/Low-Competition Product
Next would be doing proper research and choosing a product to sell on Amazon.
So, how to go about it?
You can use JungleScout's Opportunity Finder for researching the best high-demand products that are in the low-competition bracket.
Also, particular niches require Amazon approval before selling them on the platform. Fashion, jewelry, and beauty are some popular categories that need approval.
You may have your metrics score to use for finding such products; however, it's advisable to start with the following:
Set the average monthly price from $20-$35
Set competition from "very low" to "low."
100-300 item sales every month
Set niche score to 7+
It is recommended that beginners stick to simple niches like the patio, home, garden, housewares, sports, and outdoors.
Step 4: Check Aliexpress To See If The Product Is Available   

  
You will need to find a supplier after identifying the type of products you want to sell.
Aliexpress is one of the popular B2B websites that connect Ecommerce entrepreneurs (drop shippers) with suppliers who want to drop ship their products to the customers.
Go to Aliexpress.com, type in the search terms for the product you are interested in selling, and you'll see different product ranges coming up.
Click on the product you're interested in, and they will provide you with several details like the costs of the item, free shipping into the US, offers 60-day buyer protection of the product, etc.
It's advisable to note down the delivery time to ensure you don't cause inconvenience the customers.
Remember, customer satisfaction is a crucial element to grow your dropshipping business.
Step 5: Create An Amazon Listing For Products
After deciding on a product and the supplier who'll fulfill that product, you will need to create an Amazon product listing.
How to go about it? 
Go to your Amazon Seller Central account, then to the Inventory section.
Then add the name of your products.
While adding the items' names, a Product screen will come up.
Click "

Create a new product listing."
What is your product category?
The product category is the first thing you will need to choose, and then fill out the information for the listing itself.
Remember, when you set up your price for the dropshipped products, don't forget to account for Amazon's fees. A professional seller's referral fee is 8-16% depending on your selling category.
Individual sellers pay an additional $1.00 per sale. You can check out Amazon's fees by category on their Selling on Amazon Fee Schedule to learn more.
Finally, once you confirm that everything is ready, you can publish your products and promote them to get orders from customers.
Tips For Success When Dropshipping On Amazon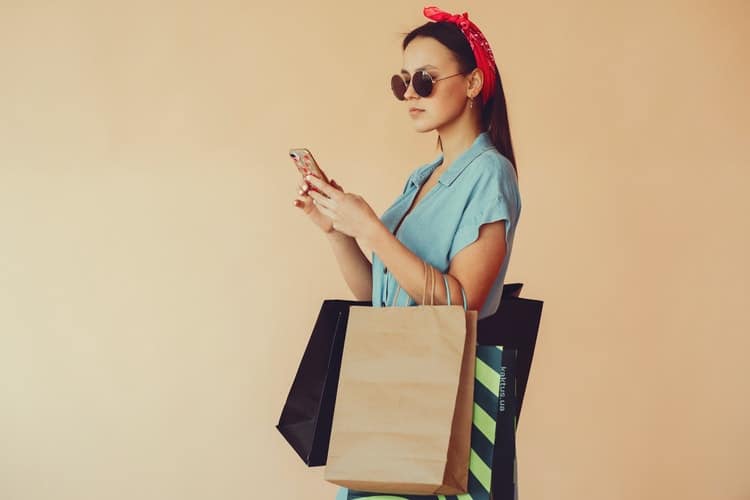 While setting up an Amazon drop-shipping business is pretty simple, but it requires more than an online store to attract sales.
The following are a few tips you can implement in a drop-shipping business to skyrocket your sales number.
1. Promote Your Listing
Driving traffic to your product listing is imperative for boosting your sales.
You can use Amazon's internal sponsorship program, Amazon Pay-Per-Click (PPC). It allows you to create advertisements for your products, and it will make your products appear higher in Amazon's search results according to the keywords you set.
External methods are also available for driving traffic to your Amazon product listing, such as blogging, social media, email marketing, etc. Although it works best when you have a following for your brand, it will help differentiate your competitors' products.
2. Focus On Customers Service
Good customer service ensures that customers are happy with the products and leave positive reviews on your page.
When you have good reviews, it will boost your business ratings and attract more customers to your store. Besides, the Amazon drop-shipping business allows you to invest your time more in ensuring customer satisfaction as you're not the manufacturer of your product, nor do you have to ship it.
The remaining work ensures that the customer receives their orders without any damage and in time.
Never forget that good product reviews will help the business grow and attract more customers, while a bad product review can break your business on Amazon.
3. Focus On Your Brand
Building a brand for your business is an essential factor as it helps your target customers identify and know the products you're selling.
One of the downsides of dropshipping is that your competitors will have access to the same supplier, and if you fail to build an authentic brand presence, your business will suffer.
4. Collect Samples
Collecting samples from different suppliers is an excellent way to distinguish product quality and features before listing the store's products.
You don't have to let the distributors know that you're a potential drop shipper. Buy the samples from them as a customer and inspect once it arrives.
Pay attention to the following:
How did it look when it arrived?
Were the products as described?
How long did it take?
These small details will give you an idea of how your customers will receive their orders.
5. Cast A Wide Net
Since there's no additional cost for setting up your Amazon drop-shipping business, it's easier to list numerous products simultaneously.
Some products may not bring that many sales while others will. Concentrate on what works and cut the rest. As long as you stick to Amazon's policy, you'll be free of unnecessary troubles.
Advantages Of Dropshipping On Amazon
1. Minimal Startup Costs
Amazon's drop-shipping business doesn't require you to own your inventory.  When you get paid by the customer (consumer) on the sale.
Usually, selling on amazon itself is a costly affair, but dropshipping allows Amazon sellers to eliminate the additional costs like inventory cost, shipping cost, and packaging.  Instead, you can use a portion of the sales to invest in your business's marketing strategy.
2. Easier To Set Up
Setting up an Amazon dropshipping business is quick and easy as you do not own the inventory. Your supplier will do all the process starting from manufacturing to shipping.
All you need to do is driving sales and giving the best customer service to the buyers.
3. Complete Automated Business
It's possible to be completely hands-off with your dropshipping business on Amazon because plenty of apps and plugins are available online that allow you to automate on the platform entirely.
Amazon Drop-shipping Tools:
Merchant Words
Shopify
Sellery
Feedback Express
4. Wide Audience
The above number shows a broad audience who's placing orders on Amazon every second, which is why Amazon is an outstanding sales channel for budding entrepreneurs.
In fact, the sales on Amazon are humongous!
Amazon records

$4722 sales each second,

which amounts to $283,000 each minute and $17 million an hour.
Start doing proper research and what your target audience is buying, and you'll be as good at attracting new customers regularly to your store.
What Are The Disadvantages Of Dropshipping On Amazon?
1. Slow Delivery Times
Most of the time, drop-shipped orders may take a few weeks or months in some cases to reach the customers.
Why?
Because the suppliers and manufacturers can be based overseas who supply products to Amazon Dropshipper.
2. Lack Of Quality Control
You can't check the end product's quality because it is shipped directly from the manufacturer to the buyer. The products sent over 9,000 miles or more to reach their customers might damage the shipping process.
3. Profit Margin May Not Be Huge
After cutting on the product cost and shipping charges, there might be chances of getting left with low profit, and the best way to avoid this issue is to look out for products with higher margins.
Amazon Dropshipping Policy And Guide
Even though drop shipping permits a third party's involvement to fulfill customer's orders on your behalf, there are few policies that every drop shipper must abide by and follow.
You must be the seller of record of your products.
Must identify yourself as the seller while sending invoices, packaging slips, or any other seller information.
You must remove any information that identifies a third-party drop shipper before shipping the order.
You need to take responsibility to process and accept customer returns.
Most importantly, abide and follow all the terms of your seller agreement and Amazon's policies.
Conclusion
Amazon drop shipping business is a great place to begin your entrepreneurial journey as it doesn't require any additional cost to invest while starting. While it's good to have your own business running at such a vast platform but at the time, ensuring that your suppliers are trusting and reliable will make the whole business process seamless.
Amazon Dropshipping Guide To Setup Your Dropshipping Business
Dropshipping is a business process where the seller is not responsible for keeping stock, products, and services with themselves.
Instead, it's the supplier's job to ship the customers' orders.
The drop shipper manages the online store, take customers orders, fulfill those orders with suppliers, and ensure the manufacturer ships them to the customer.
Step 1: Set up an Amazon seller account by creating one on sellercentral.amazon.com
Opt for a professional type plan if you want to sell many products.
Step 2: Research products to sell on amazon.
Keep a note that particular niches require you to get approval from Amazon first.
Step 3: Find a supplier on Aliexpress and choose the products that fit your customer's demographics.
Step 4: Create an Amazon product listing before finally publishing it.
Some essential tips to follow when starting with a dropshipping business are to promote your business, focus on customer service, build your brand, and collect samples from different distributors.
FAQs About Dropshipping:
Is dropshipping a good idea in 2021?
Statistics show that E-Commerce and dropshipping businesses have seen a significant rise in profits over $4 billion, a 7% increase year on year over the last decade. Hence, starting a dropshipping business is a great idea even in 2021, because digital businesses are booming globally, especially after the pandemic crisis.
How does Amazon FBA work?
FBA stands for Fulfillment by Amazon, which means that the supplier sends products to Amazon's warehouse. Whenever there's an order placed in your store, Amazon takes the responsibility to pack and ship those orders to your customers.
Is Amazon FBA still profitable in 2021?
Amazon FBA is definitely profitable as it gives you an edge over other sellers. However, while starting with Amazon FBA, it would be best to try it with a few products only.
Is Amazon dropshipping a good idea?
There are over 5 million marketplace sellers across all Amazon marketplace. While the number may seem huge, if you're ready to treat dropshipping as your business, nothing will stop you from getting huge sales.
How to deal with long shipping times while dropshipping?
Be transparent about shipping timelines.
Ensure excellent customer service to the buyers.
Opt for ePacket as a shipping process.
Can you use Amazon Prime to dropship?
Amazon doesn't allow Prime members to purchase products to resale or to ship them to potential customers by using the Prime services.
Can I dropship from Amazon to Shopify?
You cant dropship products from Amazon to the Shopify store. There's a program called "Amazon Associated Program," which allows you to sell Amazon products on the Shopify store. In short, it's an affiliate program.
How do I start dropshipping on Amazon with no money?
Set up a seller account by using sellercentral.amazon.com
Research your target buyers and the product you'd like to sell.
List out the products on your account before publishing them.
Market your products using various social media platforms.
Is it better to dropship on Amazon or Shopify?
Amazon is better in terms of exposure and marketplace, whereas you have better control over Shopify's store and sales. You can choose whichever you favor as both are top eCommerce platforms.
Want more ideas to start an online business? Check out below.