Fall is here, you guys. It is my favorite time of the year. Why? Well, fall time is absolutely beautiful! With the summer season fading away and winter slightly peeping in, the autumn season brings changes around you that you can see and feel. For example, the tree leaves are so colorful, and the weather is also classic, neither too hot nor too cold. Just after Fall comes fun festivals like Halloween and my favorite Thanksgiving. Have you ever gone pumpkin picking? It's the best thing ever to kick-start the festive mood! Another reason to adore autumn is that it gives a chance to embrace the cutest outfits! Fall fashions can make the best fall outfits of the entire year!
With the fall season practically being here, many of us want to get started to slay this year. The kind of clothes you wear can tell a lot of things about you as a person. It's a way of expressing yourself, and I know you fashionistas out there are ready to make your statement proudly.
However, if you're someone like me, you may have a slight pause when it comes to the fashion world. We may not be fashion divas, but we want to be knockouts still this season. So here's how to get the best Fall look and dominate Fall fashion this year?
How to Get The Best Fall Outfits & A Casual Look In Autumn?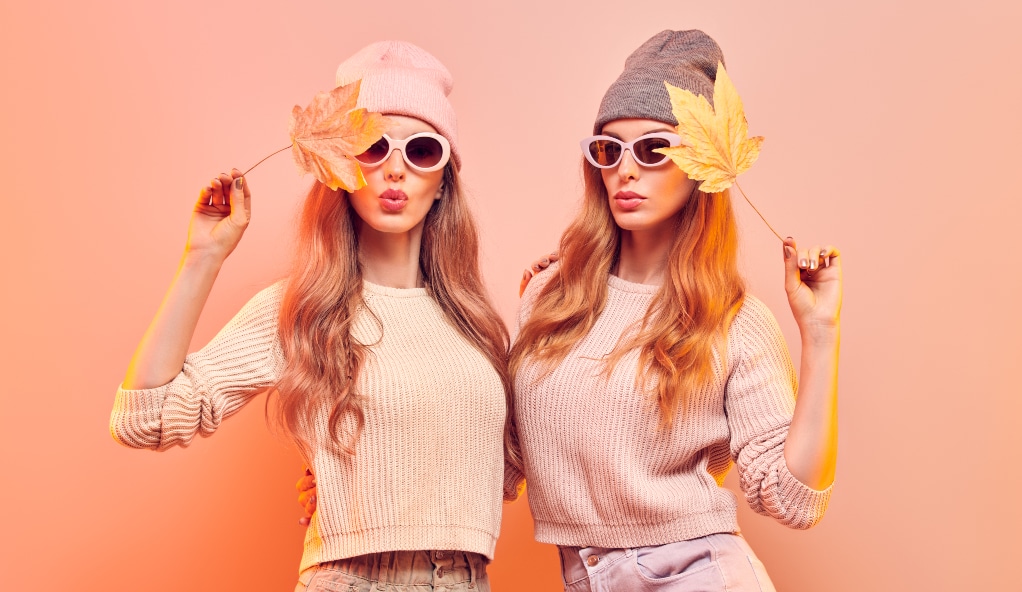 1. Analyze The Clothes That You Already Have
Go to your closet before you go to the mall. Go through all of your Fall outfits from last year. Remember the things that you never wore or only wore once. Remember the things that you put on that you hated but wore anyway because it was there.
Take note of these things and if it fits into these categories, get rid of it. If you didn't love it last year, you wouldn't like it this year.
Now, go through and pick out the outfits that you remember living on your body. What did you put on and walk with an extra pep in your step? What got you compliments every time you wore it? Not only should you keep it, but use the yes's as an inspiration! These small gestures will help you find what your style is.
2. Take Inspiration From Pinterest
After going through your clothes, hit Pinterest. Look up outfit inspiration for the Fall and explore more ideas. Screenshot or save these items that you feel suit you the best! Then, you can hit the shopping mall!
3. Make Sure What You Wear Fits!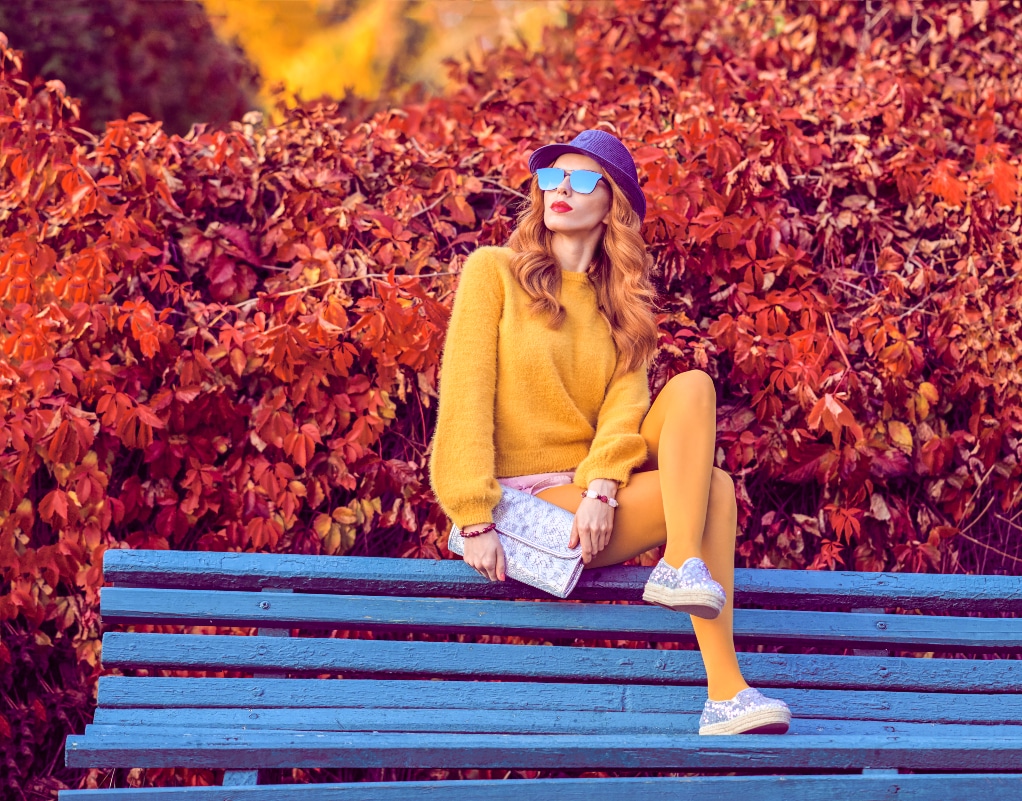 I mean this in every way possible. Not only should it fit your personality and your lifestyle, but also your body. It shouldn't be uncomfortable to wear. If you have to walk funny to wear it, then it's not for you. We are all different shapes and sizes, and some outfits accentuate all of our bomb features.
Be sure that what you're picking out is comfortable and shows off your favorite feature on your body. With that being said, "Try Your Clothes On!"
I'm not crazy about dressing rooms, so I can understand if you roll your eyes, but you have no idea what something actually looks like until you put it on. So you aren't trapped in a specific type of clothing, no.
Explore. You'd be surprised what not only fits your style and personality but also fits your body so that you're walking smoothly, pain-free, and with confidence!
4. Get Yourself A Good Pair Of Boots
Here is my advice to anyone looking for a dashing look. I don't care about your size, style, or anything. You cannot go wrong with a cute pair of Fall boots. Get yourself a pair that can go with most of your outfits.
I always get myself a pair of black boots because they always go with most of my Fall outfits. In addition, boots look good on just about anyone, so you literally can't go wrong.
5. Scarves Are A Must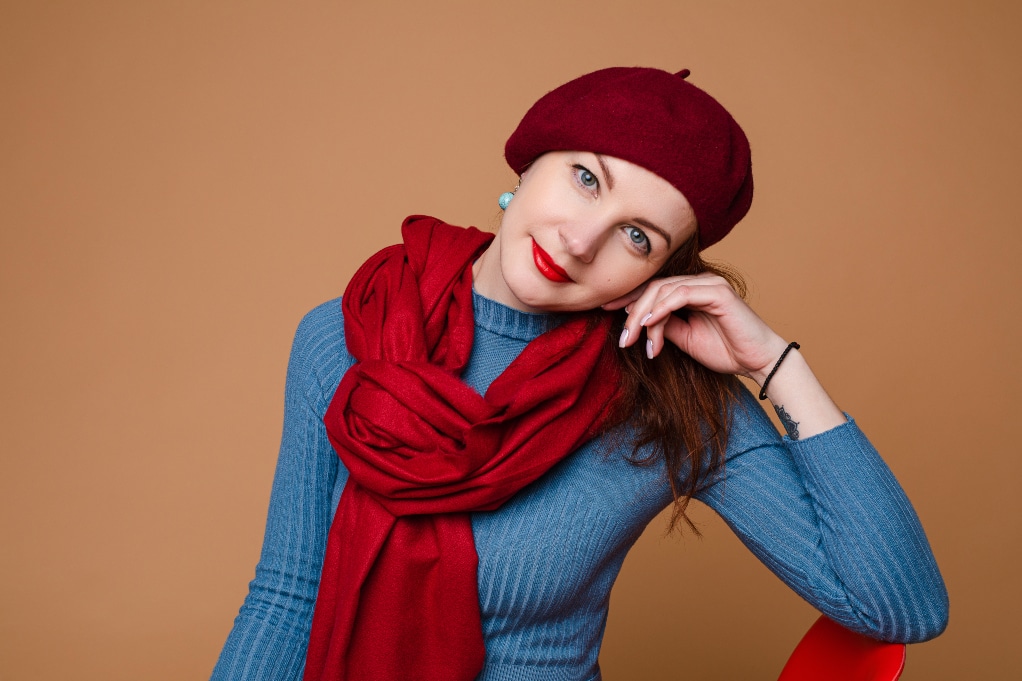 Another must-have for this Fall season for anyone, no matter what shape, size, height, or style you have, is scarves. I've never seen a scarf look bad on a person. The best thing about this accessory is that there are so many different styles and materials that you can find one for almost any type of style that you end up with!
There are wooly scarves and light pastel-colored scarves. So, just like with boots, at least get one that fits a few different outfits that helps add that little extra pop!
6. Most Importantly, Stop Comparing With Others
The best look for you is about you. It's about your personality. Are you energetic and spunky? Or are you conservative and laid back? Whatever describes you is what you are going to be trying to portray.
In other words, you're not trying to be a carbon copy of that Instagram model you saw that has killer legs. They wear what they wear, and while inspiration is great, trying to copy usually keeps you from finding your unique style.
I'm not saying these people on Instagram are not stylish, and I do find myself thinking how I wish I could have this or that outfit. However, it may look good on them, but that doesn't mean that style can suit you. I gradually learned from personal experience that not all of those fashions you envy could be ideal for you.
Trendy Fall Outfits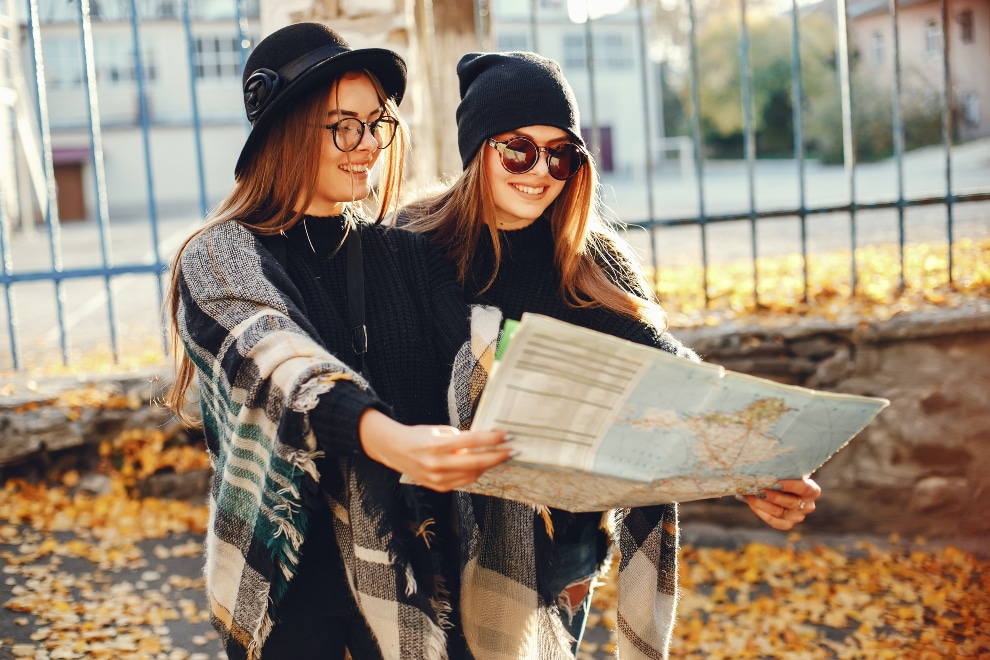 Following trends, these days are a day-to-day part of our lives. We hear about new trends every day, and people follow those trends with their whole hearts. People can take inspiration from known celebrities Kylie Jenner, Jennie of Blackpink's, Jungkook of BTS, and make changes according to their needs and comfort.
Winter essentials like turtleneck sweaters, shearling jackets, and corduroy pants are perfect for the fall season. Likewise, you can pair cool-weather tops like oversized blazers and thick knits with warm-weather bottoms such as Bermuda shorts and midi skirts, and vice versa (try a silk cami with wool slacks).
You can also make your own trends. Apps such as TikTok and Instagram Reels allow people to make their trends known. Some of the trendy fall outfits you can try this year are:
Loafers
Chunky Cardigans
A knit sweater vest
Faux Leather Pants
Cardigans as coats
Scarfs
Oversized boyfriend jackets
Boots
Long, waist-high Jeans
Dress and skirts with boots
Long-sleeved dress
You can try and mix these styles up according to your liking. You can be a part of trends this year as well.
Concluding Thoughts,
The truth is, there is no standard technique for anyone and so finding the best style for you can only really be done by you. Use these steps, however, and you can see yourself falling in love with your clothes this Fall. I'm no fashion expert, and finding Fall fashions for myself was not an easy task. However, I did manage to explore what kind of styles work best for me, and once you figure it out once, shopping becomes easier from now on!
How are you finding your Fall look this year? Where do you go shopping? I know I started going to the mall earlier, but I am also a big fan of a particular little shop called Rainbow. Where's your favorite store?
Subscribe to align thoughts to read more such interesting articles and comment on your favorite fall outfit in the comment section.
Key Takeaways On Fall Outfits
Because the weather begins to cool in the Fall, you can dress in darker, more neutral colors. Whites, pastels, and neons are all examples of bright and light colors to avoid. 
Dark colors, such as burgundies, navy blues, and plums, are ideal for the fall season.
A Few Things To Keep In Mind Before Choosing Clothes for Fall Season Are:
Choose comfort over everything else: You can wear comfortable clothes that fit your fashion more than following some trendy, fashionable ones.
Remember that at the end of the day it is you who has to wear the clothes.
Take your health into consideration before choosing an outfit: Season change can affect your health. So make sure you dress in a way it doesn't affect your physical health.
Do not let the season change affect your health negatively: Season change means a fresh re-start to try new things out.
Before You Even Get Shopping, Get Off Of Instagram And Stop Comparing: Do not go and compare your lifestyle that you may see on Instagram and other social media platforms.
Remember, your and the lives of the influencers are different.
A lot of the things we see on social media are heavily edited content accompanied by filters. In contrast, real life does not come with filters.
We all come in different shapes, sizes, and colors, so no matter how badly you think a particular dress looks good on someone else and not you, do not let it affect and dishearten you.
Analyze The Clothes You Already Have: Before going on a shopping free for the fall season, check your existing wardrobe and analyze what you have and can use.
Utilize Pinterest: Pinterest can be your favorite fashion guru.
You can use it to learn about new styles, trends, and clothes of your comfort.
Make sure what you wear fits: Your clothes should fit your personality and your lifestyle as well.
Get yourself a good pair of boots: Boots and fall season go hand in hand.
Scarves are a must: It not only gives you the finishing touch to your outfit but also provides you with warmth.
What Are Some Fall Season Outfits?
Some fall season outfits you can go for are:
Long trench coat
Hoodies
Sweaters
Dresses with boots
Scarfs
Pants
Vests
Hats can give a finishing touch to your outfits as well.
What Footwear Should You Wear In Fall Season?
Some of the footwear you can wear this fall season are:
Hiking Boots
Heeled ankle boots
Loafers
Sneakers
Mules