We all know that children are picky eaters. For kids, it is very difficult to follow good and healthy eating habits. In most households, mealtime is a battleground with some family members always leaving the dining table hungry and angry. No parent would like to see their child unhealthy, malnourished or weak. Therefore they always give the best food to their child for growth.
Some children mature with age and do not trouble as much as when they were young. Parents all over the world simply want their kids to be healthy. The eating habit that they pick out when they are young will carry them on for the rest of their lives. We must, therefore, teach them to eat healthily, and at the same time, we need to apply it to ourselves for the children to follow.
The study conducted by Assocham & EY found that 37% of under-5 children are overweight and 8% are acutely malnourished.
And throughout the world, India has about 50% of undernourished children for the decade 2005-15. Shocking isn't? So, learn how to cultivate good eating habits in your child right from a young age.
How To Cultivate Good Eating Habits In Your Child?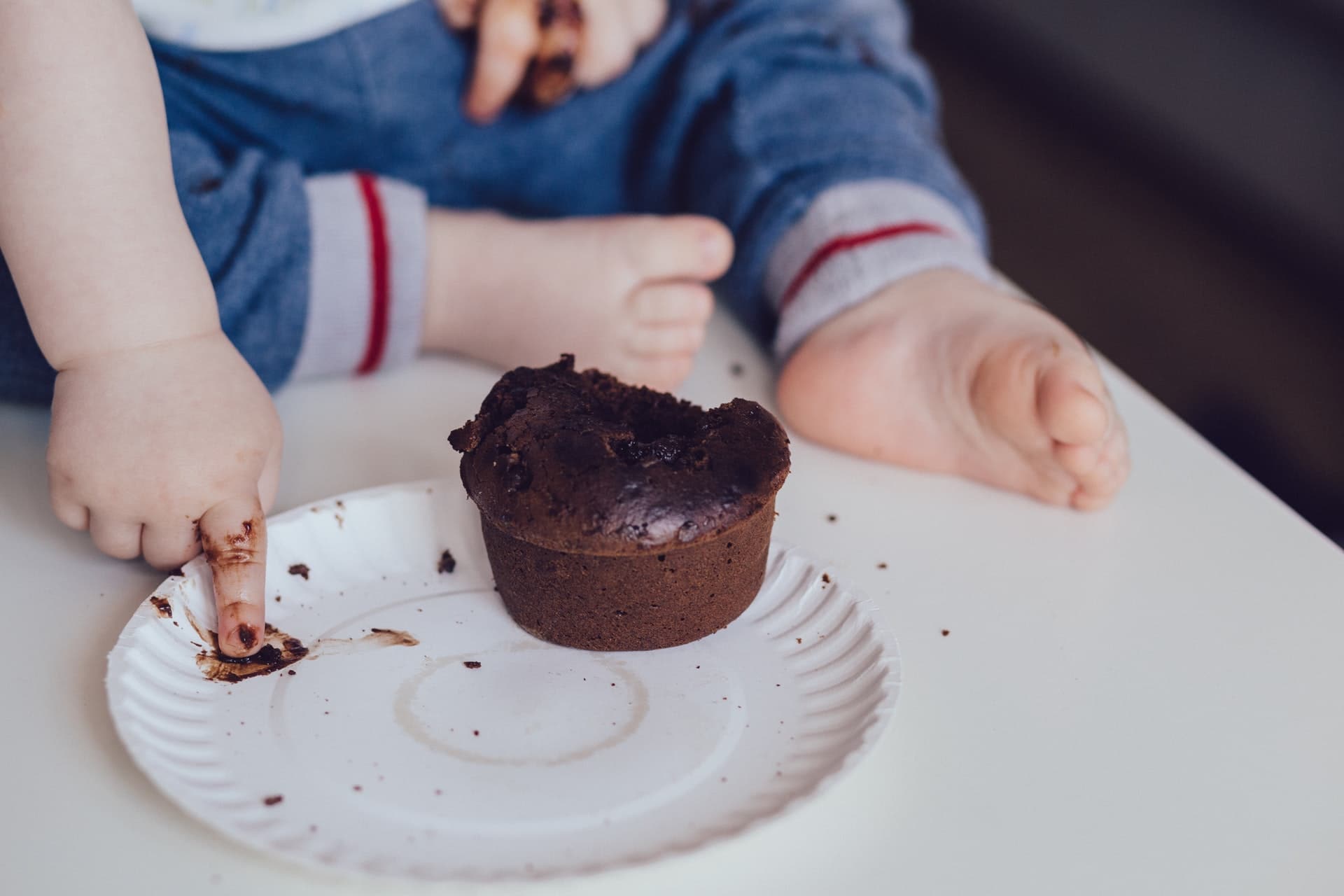 Read the following ways to cultivate good eating habits:
1. Educate Yourself and Cook Maximum Meals at Home
We are the millennial parents; we are ignorant of our eating habits. To teach our kids the importance of healthy eating, we need to understand and learn good eating habits ourselves. You can't preach if you do not practice.
A healthy diet includes more fruits, vegetables, and whole grain. It also means cutting down on fried dishes and food with no nutritional values!
Stop eating processed food or dining out too often, as most of them have added preservatives, which is not good for you or your child's brain development.
Cook as many meals at home so that you would have more control over the quantity of oil and salt used. You can generously add healthy veggies to the meals you prepare at home.
2. Respect Your Child's Appetite
As an adult, we sometimes forget that each child has a different body and thus their metabolism is different too. Therefore they require food accordingly. You simply can't force your child to eat something!
Though you can provide a healthy meal and let your child chose accordingly. To avoid power struggle at mealtime, do not give many options, just lay out the food and remove it after 20-30 mins. Your kid would learn to pick out the food and its quantity according to his needs.
You would gradually learn about your child's appetite better, and she/he would remember to eat properly, or would not get any food at all!
3. Slow Eating Should Be Encouraged
When the child gobbles down the food, the stomach is not able to send the message to the brain. But by eating slowly, kids would be able to judge for themselves if they are full or still hungry.
Serve them small portions and encourage them to chew slowly.
Efficient chewing helps in better digestion. Let them wait for 10 minutes or so before the second helping. It also helps the brain to register fullness.
4. Always Start With Breakfast
Breakfast is the most important meal of the day. Healthy, nutritious breakfast is the best way to kick-start your kid's day. It is not only a great eating habit but also improves focus and memory. Great breakfast not only upstarts the metabolism but ensures proper absorption of nutrients.
5. Include Your Child In Shopping And Preparing Meals
Taking your kids to the supermarket will not only be great for your relationship but also give you an insight into their food preferences. You can teach your children about the importance of nutrients.
Studies observe that children are more willing to try food that they have helped to prepare.
So go shopping and then cook a nice meal together. Enjoy the bonding as well as teaching a thing or two.
6. Say NO to Gadgets While Eating
Kids as well as adults these days love to watch TV while having their meal. Mobiles, TV and other mediums are merely a distraction that does not let the brain register hunger or fullness.
Never allow TV, mobile, laptop, and other gadgets during meals.
Though there is no proven link between childhood obesity and television viewing, I have noticed that engaging in smart devices while eating makes my kids sluggish and inactive, thus leading to obesity.
7. Hydrate Your Kid With Sufficient Water
Kids are super active these days. They run around a lot, and thus they need to be hydrated frequently, and you must do it too. Children usually pick up aerated drinks or over the counter juices that have a high content of sugar.
Harmful effects of canned juices:
Such artificial drinks do a lot more harm than any good.
They are responsible for increasing blood pressure and increase the risk of obesity.
The sugar content of these drinks degenerates the brain cells making the kids addicted to these.
Water, on the other hand, balances the salts in the body that are lost through sweat. It regulates the metabolism in making digestion easy. So help them chose water over other drinks.
8. Make Proper Time For Snacks and Meals
Plan in advance all the meals. Give the kids nuts and fruits to munch on between the meals. Set up a proper meal and snack time so that the stomach gets accustomed. Stick to the meal timings except when you need to visit.
Make sure that each meal lasts only 30 minutes and never serve your kids anything apart from these set meals. It confuses the metabolism.
Do you know that children's eating habits are formed at the age of 5, thus early childhood is the ideal time to cultivate good eating habits. Follow the above ways but make sure you do it as a whole family and be the children's role model.
For more tips on parenting, stay tuned to our newsletter. You can also choose to follow us on our social media channels below.