Did you know an average adult experiences boredom for 131 days a year? Since the pandemic started, most of us are working/studying from home, and getting bored out of our minds is a common issue. Being stuck within the four walls of your home can often lead to feeling bored, and if not dealt with it accurately, this could potentially cause a rift in your productivity. Are you frequently feeling bored in life? Do you find yourself saying, "I am bored with my life?" If that's the case, keep reading this post till the end, as we throw some amazing tips on the cure to boredom and how to get rid of it eventually.
What Is "Boredom" And What Causes It?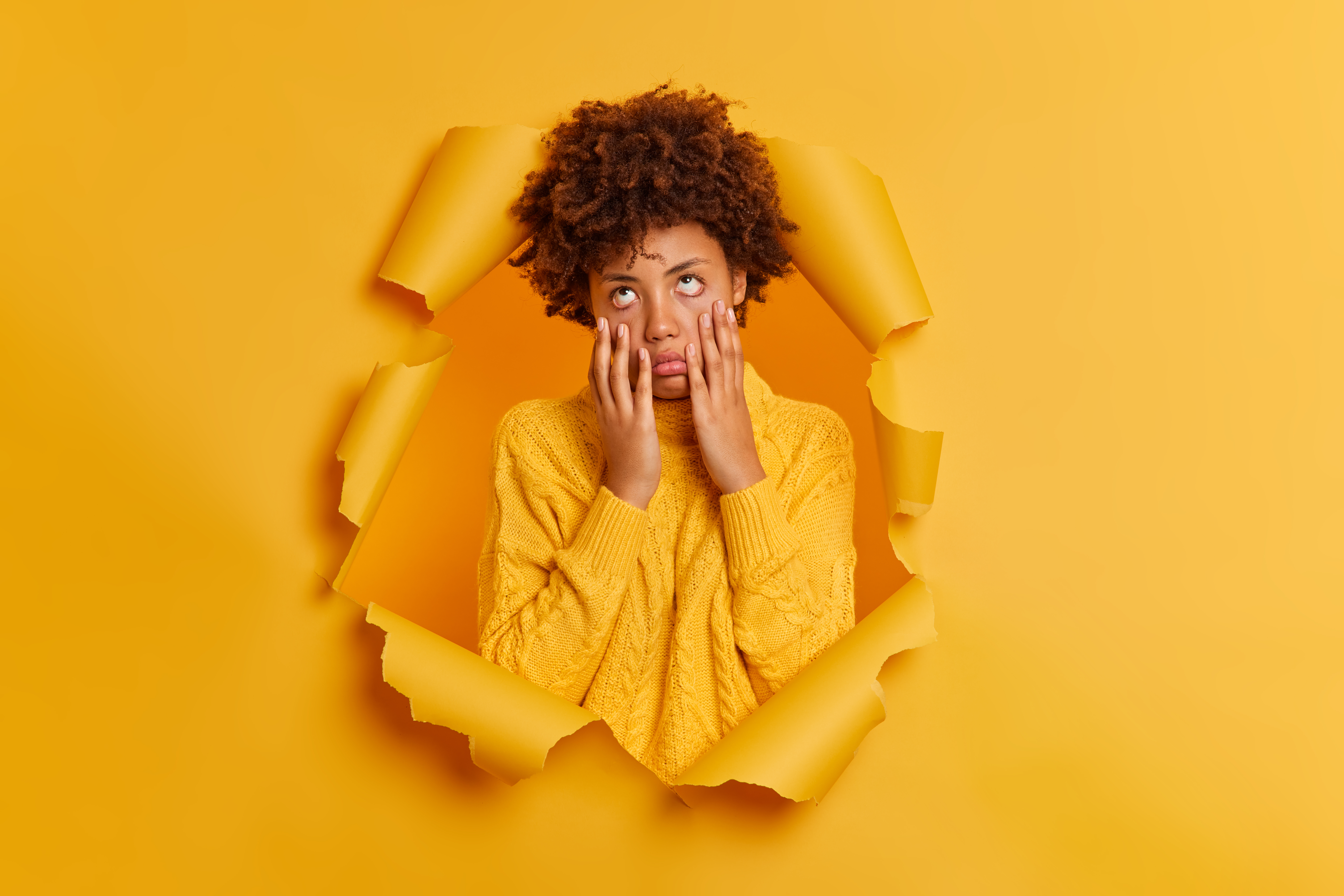 Boredom is a feeling of dissatisfaction where an individual lacks engaging thoughts, focus, concentration, and action related to specific tasks.
Also, research has concluded that there are cognitive, behavioral, psychophysiological elements of boredom. Studies on boredom also represent an interconnection of boredom with depression, anxiety, obsession, and procrastination.
According to ScienceDirect, there are two types of boredom:
Person based
Situation based
What Is "Person-Based" and "Situation-Based" Boredom?
Person-based boredom is characterized by people with certain personality traits feeling bored in various situations, whereas situation-based boredom means that the situation itself has attributes to induce boredom.
What Causes of Boredom?
According to a research study, these are the significant causes of boredom (both in work and non-working environments).
1. Lack Of Work
A lack of constructive work or productivity can often lead to feeling bored in life. The study found that students who were into retailing jobs often succumbed to boredom whenever there was no customer to wait on. Similarly, office and plant workers were bored whenever they didn't have any order to process or phone calls to attend.
2. Nature Of The Task
The type of work plays a vital role in determining how engaged and focused individuals are in the given task. The above study found that students were more inclined towards challenging tasks where they could utilize their skills rather than repetitive work like typing forms, filling, proofreading, etc.
3. Unwilling Co-workers And Friends
Friends and co-workers are the motivating factors to help an individual healthily engage in a task. However, being surrounded by dull or unwilling co-workers and friends can lead to feeling bored in life.
For instance, many Singaporean students reported feeling bored whenever they had to deal with unresponsive and non-communicative students in their private tutor sessions.
4. Being Alone At Home
Being alone at home and doing the same chores repeatedly can lead to mental exhaustion. Also, not having anything meaningful to work or look forward to can cause feelings of boredom in life.
5. Chronic Boredom
Chronic boredom is a state of mind where a person cannot think of anything interesting that will cure the boredom. Even though there could be many exciting activities one could indulge in; however, chronic or pathological boredom causes one to not engage in any interest.
How To Cure And Get Rid Of Boredom In Life?
Now that you're aware of the common causes of feeling bored, let's dive into some practical tips to help cope with boredom. Keep reading to know more!
1. Change And Break The Monotony Of Routine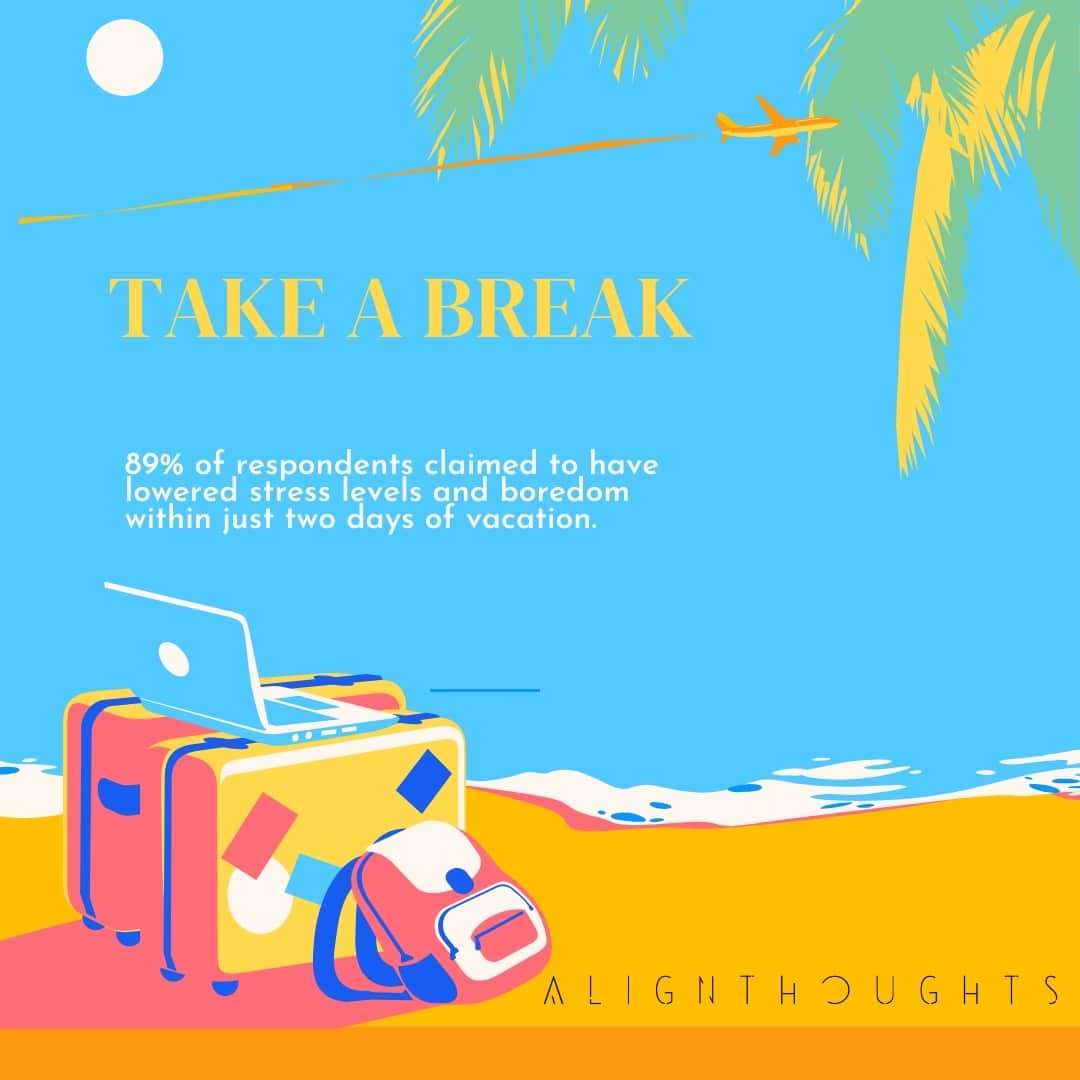 Since boredom can be a possible sign of depression and stress, a change in routine can help you fight those negative feelings. Thus, going on a mini-vacation for a change is always a good idea to begin with.
According to a 2013 study, 89% of respondents claimed to have lowered stress symptoms and boredom feelings within just two days of vacation.
These small changes in your daily routine will also help a lot to cultivate positive energy and attitude.
2. Identify The Cause
A study by the Columbia University reported that people who are bored easily are more prone to:
depression,

anxiety,

anger,

academic failure,

poor work performance,

loneliness and isolation.
It is crucial to look for these signs and overcome them by trying out some new activity that captivates your mind in doing meaningful tasks. The ultimate goal is not to commit to one single routine but to keep exploring new stuff.
3. Prioritize And Act
While boredom can often lead to feeling overwhelmed in life, prioritizing your needs can prevent you from experiencing those taxing feelings. Prioritize your needs and be focused.
Often, some areas in your life need to be prioritized, and the most common area is your career life. Maybe you feel bored in life solely because you're not satisfied with your job.
A survey report by Indeed.com represents that 88% of respondents were happier after changing their career paths.
If you're not happy with your job, then quit. If you wish to pursue your passion, who' holding you back? Go for it!
4. Cultivate A Hobby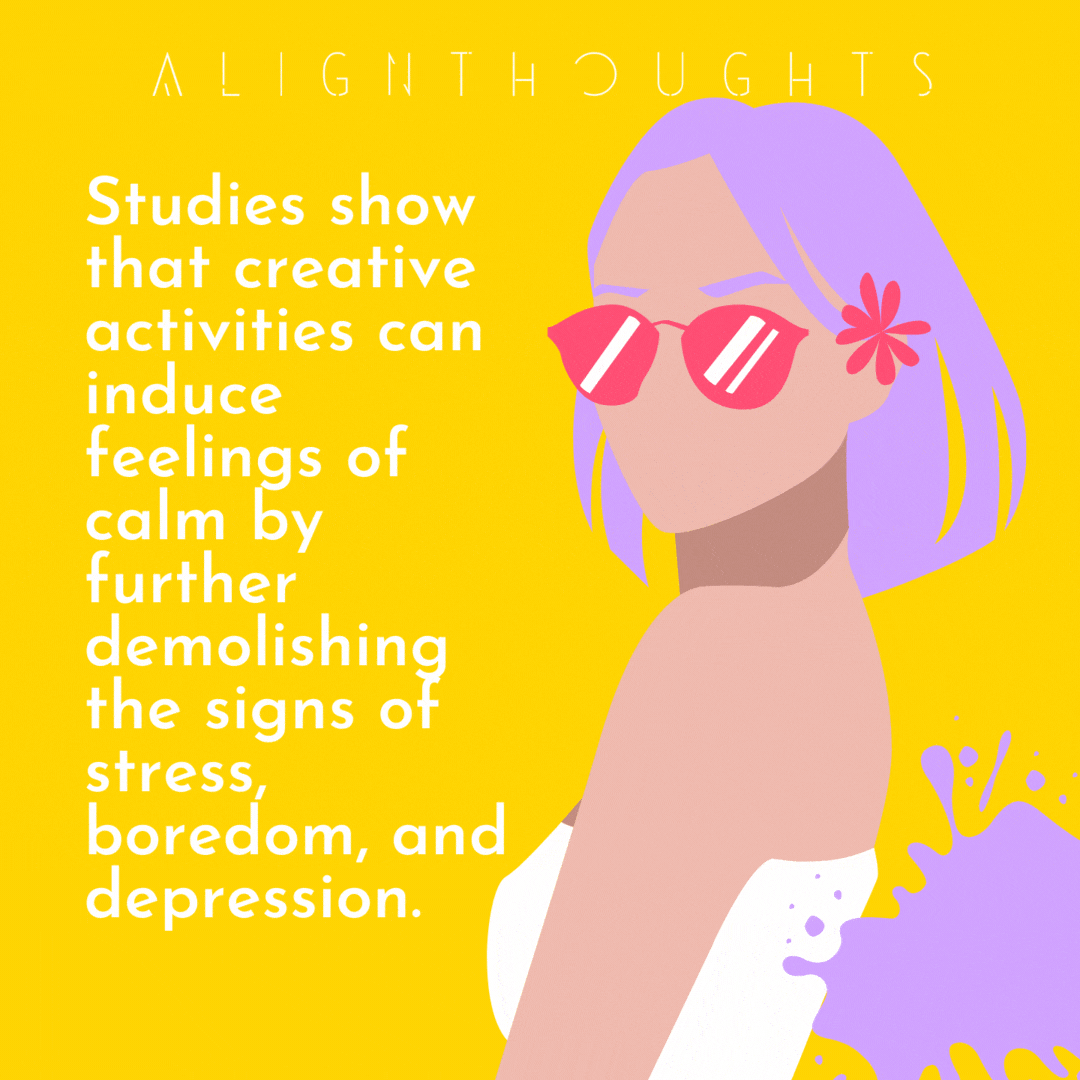 A research study states that creative activities can induce feelings of calm and relaxation by further demolishing the signs of stress, low moods, and depression.
Keeping yourself busy can even increase happiness.
So, find a new hobby that interests you and practice it daily. Hobbies can make you engaged and thereby helping you to get rid of boredom. Keep yourself filled with a rave by learning something different. Try to excel at a skill you know, or develop a new one.
These are some constructive activities that can help you cope with boredom productively:
Join a class to learn to cook tasty recipes
become a fitness enthusiast,
practice yoga,
learn to code,
go swimming,
go-karting,
learn a new dance form,
learn a new language or pick a sheet of paper and sketch.
Additionally, look for new activities which make you feel good. It is the feeling of content that drives you to learn new things and grow. So keep yourselves engaged with something or the other.
5. Throw A Party For No Reason
If you are looking at ways to cure boredom, then you need to try this.  Sometimes, just to break the trend, you can invite your friends for a house-party for no reason.
Experimenting with your favorite cuisine to make your friends happy can do wonders in combating boredom feelings. Do all the crazy talks, share personal experiences with your friends. It will also boost up your happiness index and make you feel refreshed.
6. Write Something
One of the best ways to break the pattern of feeling bored in life is writing your emotions down in a diary.  You need not necessarily be a great writer to write down something out of your heart.
Also, studies demonstrate that writing makes you happier, more resilient, and clears your head while further improving your mental well-being.
Give yourself 15 to 20 minutes every day to sit back and write down how you feel about the day and what you achieved and failed to do. Doing likewise will improve your sense of realization of who you are and your strengths or weaknesses.
You can also write some random thoughts and poems to break the monotony. This can help you stay motivated and keeps you going.
7. Go Offline
Social media is one of the top reasons which makes a person inactive and less productive. Prolonged scrolling of Insta or Facebook pages can be one of the causes of boredom because of how long one can stay online with no real activity. Just being online and sharing some pics on social media does not signify that you are an active person.
Recently, several studies have proven that constant use of Facebook and other social media platforms will hamper your productivity. Also, research tells us that it is people who are lonely prefer to spend time online.
Instead of looking for an online friend, get one in your neighborhood. Having real-life communication leaves behind way more impact than chatting with a stranger online.
People who use social media for a long time do not feel free to socialize in real-time communication. So just log out of your Facebook account and do something fruitful.
8. Get Out Of Your House
Staying inside the house for a prolonged period can cause boredom, stress, and anxiety. To curb that issue, consider planning a trip with your friends. You can even try a solo trip just to unveil more about yourself. Travelling can improve mental health and help you learn a lot about yourself and the world at the same time.
According to Forbes, traveling fosters creativity skills and boosts productivity levels for a few days.
So, maybe try to take a vacation the next time you feel stuck in a funk.
Here are some other creative ideas you can take help from:
Get along with the kids at your colony and have some childhood talks with them.
Go out to a charity home and do a bit to help the old aged.
Involve yourself in voluntary services.
Join an NGO and work with them to help someone who cannot repay you.
Bonus – 12 Things To Do If You Are Feeling Depressed Or Bored
A Word From AlignThoughts If You're Bored With Life,
Being bored is a state of mind, and it means you have already set your mental state to take control of your mood. It is more than necessary to keep yourself motivated since most people work remotely these days. Implementing the above tips in real-time can help you get rid of boredom.
What are your thoughts on how to get rid of getting bored in life? According to you, what do you think is a cure for boredom? Let us know in the comments section. If you've enjoyed this article, share it with your friends. To stay tuned for more exciting articles, hit subscribe, and stay connected with us.
Key Takeaways On How To Get Rid Of Boredom
With the pandemic and the present work from home culture, boredom is a rising issue.
Boredom is a feeling of dissatisfaction where an individual lacks engaging thoughts, focus, concentration, and action related to specific tasks.
Additionally, studies show the interconnection of boredom with depression, anxiety, obsession, and procrastination.
According to a research study, there are two types of boredom: person-based and situation-based boredom.
A lack of constructive work and the nature of the task could possibly cause feeling bored in life.
Another common cause of boredom is having unwilling co-workers and friends and being stuck at home all the time.
There is another phenomenon of boredom known as chronic or pathological boredom, where a person cannot think of anything interesting.
Bringing a change in your routine can help you get rid of boredom.
In addition to the above point, identifying the cause of boredom is crucial to eliminating the emotions linked with boredom.
Prioritizing your life can help you from feeling overwhelmed due to feeling bored.
Also, consider indulging in creative activities as they are said to demolish the signs of stress, anxiety, and low moods.
Have occasional party time with your friends to de-stress yourself.
Embrace the habit of writing as it makes you happier, more resilient, and clears your head while further improving your mental well-being.
Lastly, go off social media and plan a vacation for a change of mood.
How can I not be bored in class?
Here's how you can get rid of boredom in class:
Practice doodling on a notepad.
Think of the fun weekend you would be having.
Scribble one-line story sentences.
Engage in a Pictionary game with your mate.
Why do I get bored of everything?
Lack of constructive work.
Surrounded by unwilling people.
Chronic boredom.
Bein at home all the time.
My life is so boring and lonely. How can I avoid boredom for this reason?
You can always engage in meaningful activities and meet out people in your own localities to get rid of boredom. Furthermore, perhaps go on a solo trip and befriend strangers.