We completely understand if you want to curl up yourself in the sheets and hibernate throughout the winter season. It's a nice idea for sure! But does it benefit you in any way to stay fit? Just because it's wintertime doesn't give you an excuse to laze all day. Winter can also be the time to be outdoor for fun activities.
Staying fit doesn't involve sports activities like football, tennis, and other such popular outdoor activities that people usually engage in the summers.
During winter, there are other alternatives to your favorite summer sports to fight the cold season. Just feel free to tweak a few activities to your advantage in winter.
We have put together a list of sports activities you could engage yourself in instead of waiting for the white walkers to devour your toned body that you have worked hard in summers.
Why Is Staying Fit In The Winter Important?
Did you know that winter diminishes both your physical and mental health?
A study shows around 52.2% of American adults who exercise frequently declined to workout during the winters.
It is not uncommon that our health and fitness take a back seat with the winter season's arrival. Lack of physical activities can also cause Seasonal Affective Disorder (SAD), which greatly impacts your mood and happiness.
Be it summer or winter, it is imperative to invest in your health throughout the year. Other than physical fitness, regular exercise contributes to good mental wellness too.
How Seasonal Affective Disorder Impacts You in Winter?
Here are the top three reasons that will pump you up and move that body for good.
1.

 

Boosts Immune System
Your immune defense system is highly compromised during the winter season due to cold and cough.
Studies show that if you want to protect yourself from seasonal flu, exercise can help you combat those deadly viruses by enhancing your body's immune system. Anything between light to moderate body workout will save you from reaching out to that innumerable number of tissues.
2. Enhances Energy Levels
We know that winter drains your energy levels despite not doing anything. And when your energy is low, it takes a toll on your mental well-being as well. The will to do anything reduces and makes one feel guilty. Excercise comes to your rescue to save yourself from the unwanted guilt. It also stimulates you from the inside and enhances both physical and mental energy levels.
3. Burns More Calories
It's easier for your body to burn more calories during the winter. The science behind this is still being researched. But studies say that when you work out in the winter, your body produces more heat with the same duration of vigorous exercise as you would do in summers.
As a result, you can exercise for a longer time outdoor without getting exhausted.
Fun Activities To Do In The Winter To Stay Fit
If you thought there's not a thing you can do in winter to stay fit, then think again. We will bust the myth that winter is no fun because we are going to tell you about several activities you can do during the winter season and stay fit at the same time.
1. Ice Skating
Ice skating is one of the popular activities you can engage in during the winter period.
While ice skating is supremely popular as an Olympic sport, it doesn't mean it has to be the game of just the Olympics.
Skating can be done on various surfaces, both indoors and outdoors as well as on naturally occurring bodies of frozen water bodies in your backyard, such as:
ponds,
lakes,
and rivers.
Remember to check if the ice is solid and safe to skate on the natural water bodies, like lakes and ponds.
The trick is to consider skating on a smaller water body than a larger one, as the former will freeze quickly. Avoid big lakes as the water would not freeze completely, and may not be safe to skate on it.
Ice skating is one of the fun things to do in winter that can also help you in weight management.
An hour of ice skating in the winter burns from 300-650 calories, depending on how intense you skate. Ice skating also works for almost every major muscle group in the body, including joints.
So why not get a skating shoe for the winter and join up friends and strangers alike to keep fit while also having fun.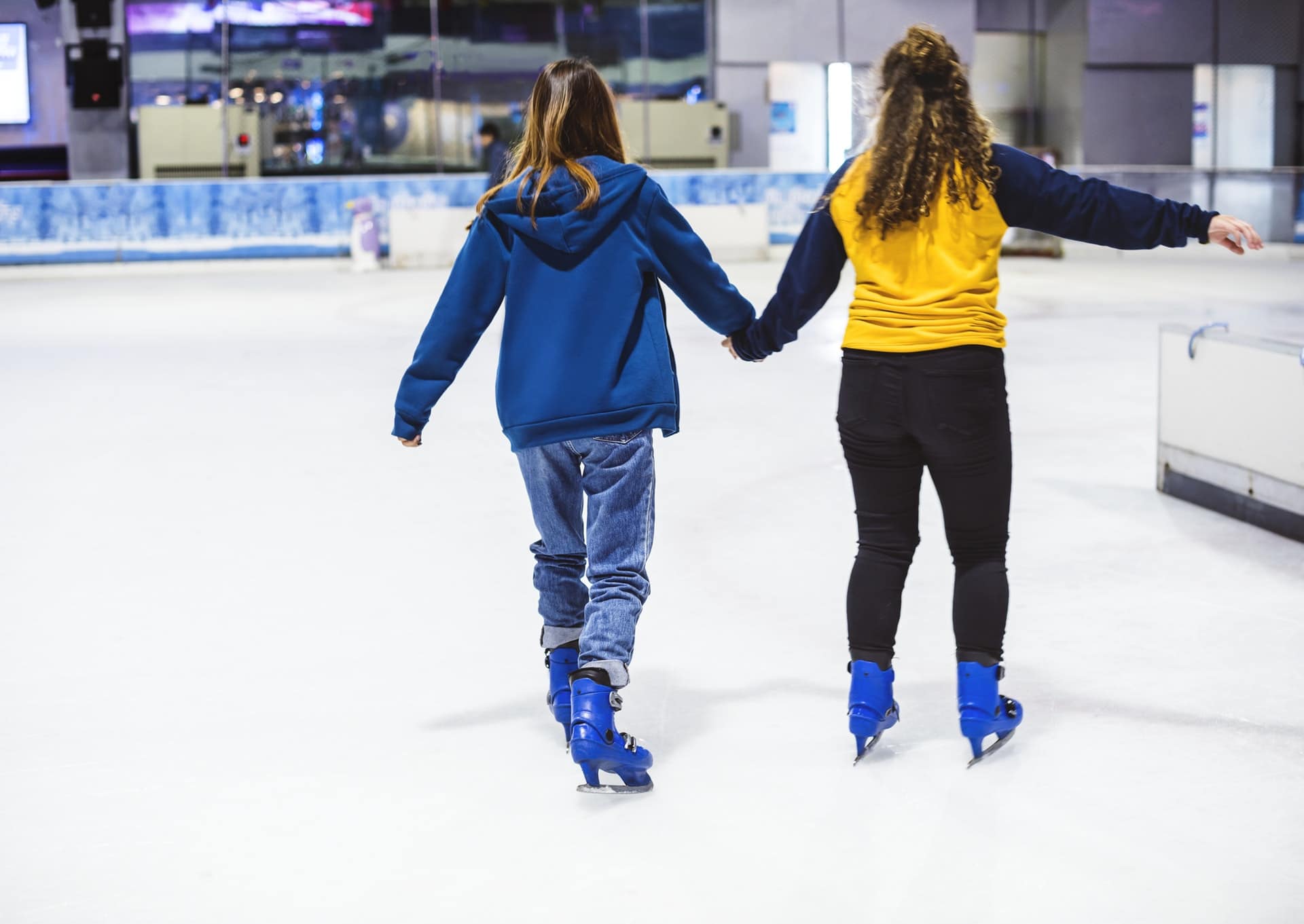 2. Skiing
So what if you can't skate?
Well, we have the perfect alternative to skating for you.
Skiing is a winter sport and a recreational activity that can strengthen your knees and contribute to healthier bones.
As you will be using more of your muscle power, this one activity can also result in weight loss for those who want to achieve their body fitness goals.
There are many types of skiing, which includes the
Alpine skiing (downhill skiing),
The Norton skiing (cross country or jump skiing)
and Telemark (ski turning or spinning).
Skiing can also be practiced indoors without snow, outdoors on grass, dry ski slopes, ski simulators, or roller skis.
A treadmill-like surface can also be used to enable skiing while staying in the same place.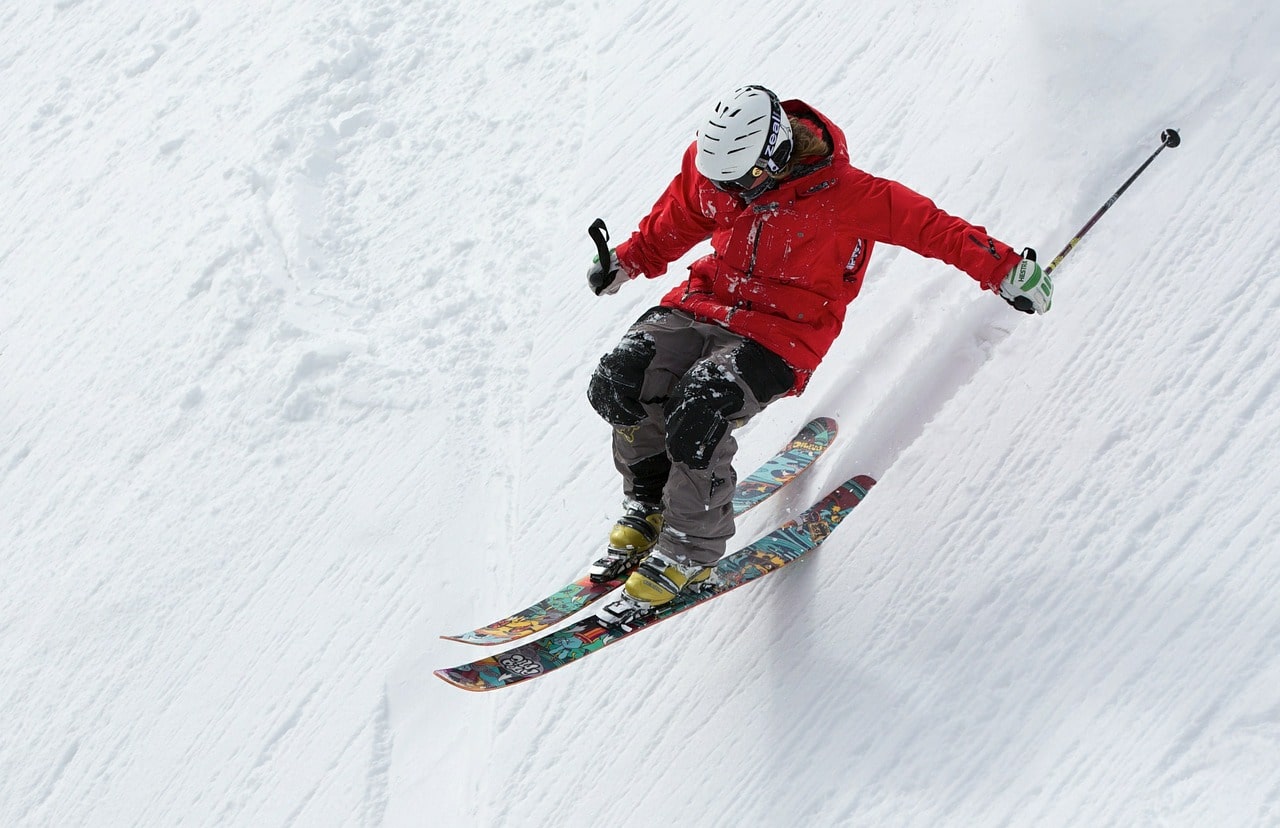 3. Bobsledding
Much like skating, sledding is another popular and widely practiced winter sports. However, unlike the previously mentioned, sledding involves using a vehicle, usually called the sled, and carried out in a prone or seated position.
You don't always have to engage in this if you can't afford a sled. But if you can, then what's stopping you from enjoying this fun winter activity with your family?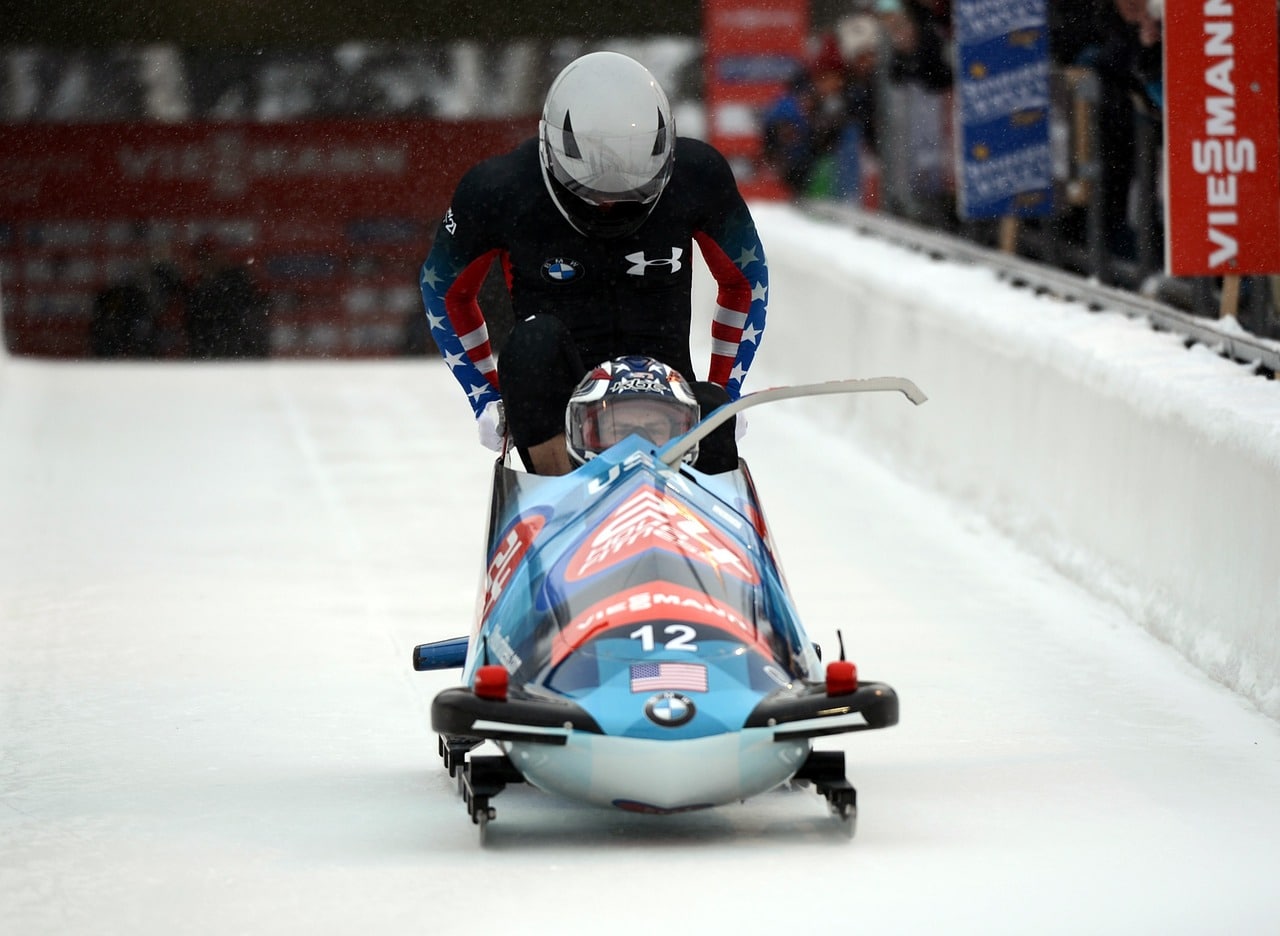 4. Snowboarding
Snowboarding is inspired by snow skating, skiing, sledding, and surfing, but it's more fun than all of them!
Snowboarding is a fun winter activity where you descend a slope full of snow while standing on a snowboard.
Snowboarding requires a good body balance and needs ample practice to master this fun winter activity.
If you're someone who loves cardio workout, you definitely should give snowboarding a shot. And the fun part is that you don't even have to hit the gym for your daily workout routine. Just make sure that you don't go sliding straight into your trash can for a start.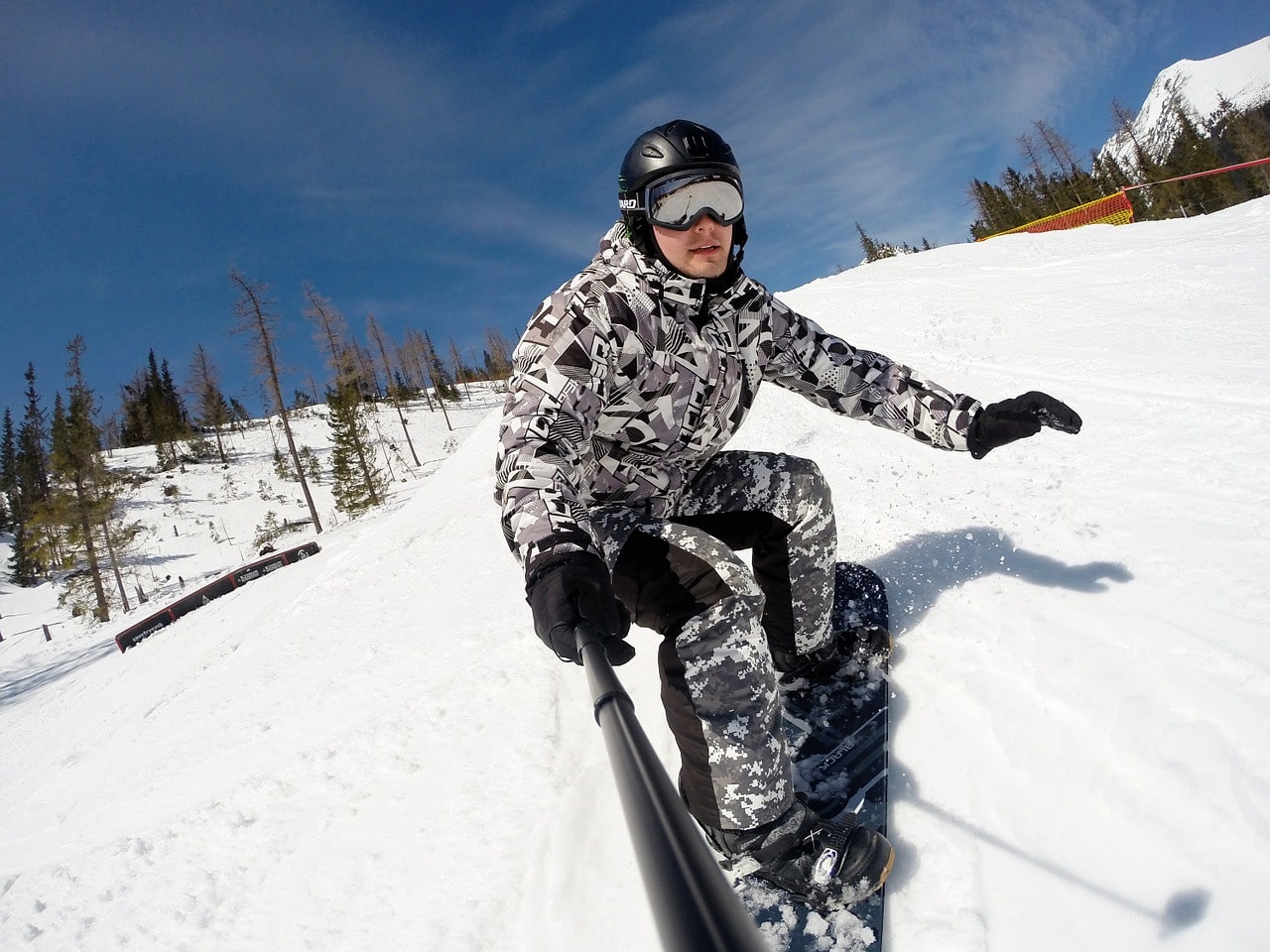 5. Rock Climbing
Want to rock your winter holiday?
Then rock climbing is the answer to your question!
Rock climbing is one of the most common and easy ways to keep yourself fit all winter, and you don't even have to worry about the snowboards or skate shoes or the fact you might be laughed at when you fall.
Rock climbing is a fun activity that refreshes your mind and body and protects you from the winter blues. Besides being a full body and mind exercise, rock climbing also helps tremendously to tone the upper part of your body.
Rock climbing also:
reduces the risk of cardiovascular diseases,
burns those stubborn calories –  approximately 800 calories per hour,
and is regarded as natural strength training.
So if you're someone who's searching for new hobbies, then rock climbing is the perfect choice to go for. The best thing is this fun activity can be done all around the year, not only in winters.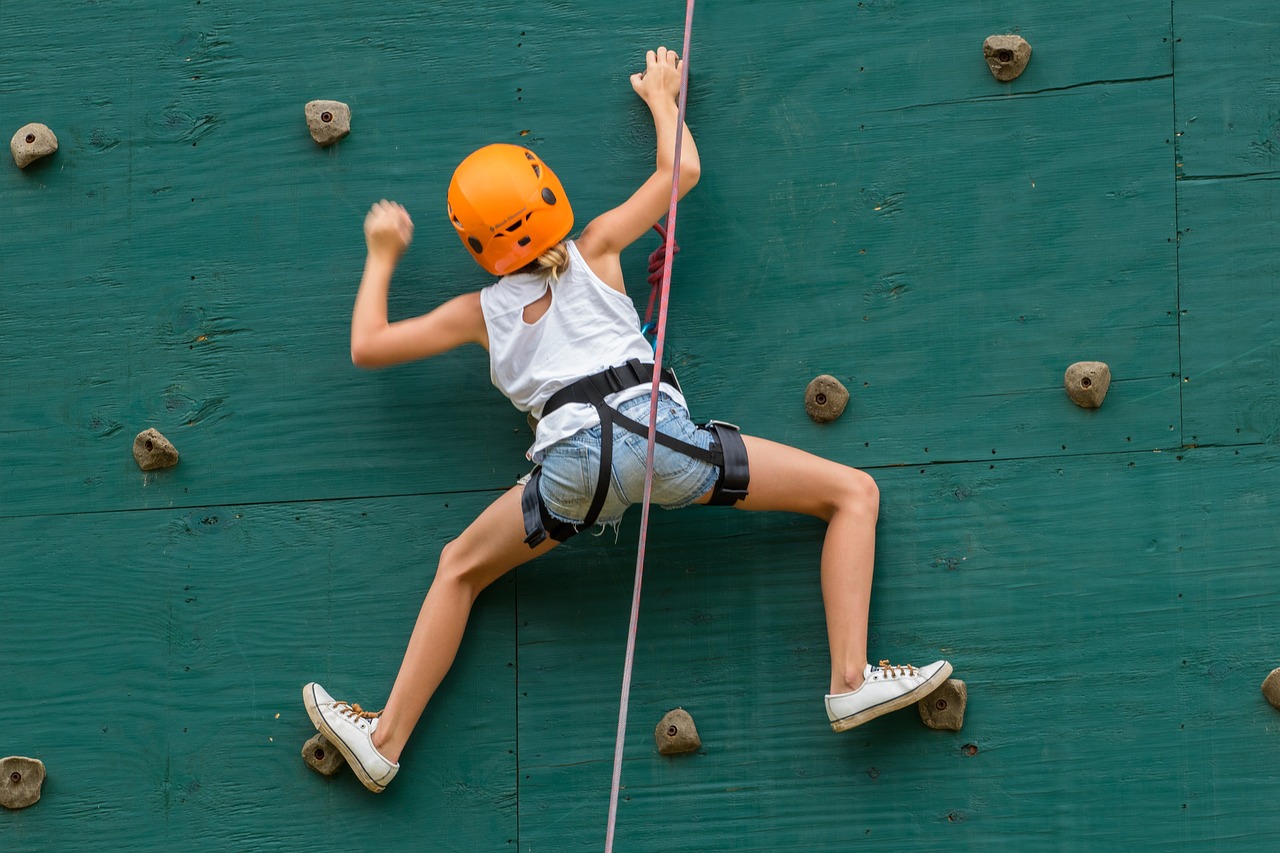 6. Boxing
It's obvious of you to think that boxing is only for big bulky men with huge muscles.
Boxing is one of the best high impact cardio activities that even a non-professional can take part in without going into that ring.
It's an ideal sport that you can indulge in even when you don't feel like going outside during the winter season.
Boxing is a fun winter activity with the highest calorie burn than all other types of cardio exercises. A single session of boxing can burn as much as 1000 calories.
Cultivating boxing as a hobby can be exciting and effective, as it allows you to have fun while ticking off your fitness goals.
What  Fun Indoor Activities You Can Do In The Winter?
Are you too lazy to go outside and have fun? Well, why not bring the "fun" to your home?
There are still many other activities available at your disposal that you can take part in without exposing yourself to the chilly wind.
1. Table Tennis
Table tennis is a fun game that you can bring inside as it is a safe sport to play within the four walls. Not only does it make one active, but it also promotes mental alertness.
So the next time you are looking for an excuse not to go outdoors, set the table, gather some friends to start the game.
2. Dancing
Now don't tell me that you have never once in your life thought of dancing to your favorite music. Because we know you have!
Studies prove that indulging in dance activities twice a day improves overall health and organ performance.
Who knew that your favorite dance move could be a part of an exercise? Well, since you know now, turn up your favorite music to get your body moving.
3. Indoor Cycling
According to health reports, indoor cycling can improve your cardiovascular endurance and mental strength. The best thing about indoor cycling is that it's not dependent on the weather.
Hence, if you aren't fond of going outdoor during the cold winter, you must take part in this particular activity that will boost your mood in a jiffy.
4. Indoor Soccer
Remember when I said sports doesn't necessarily have to be about football? Maybe I was just a tad wrong about it.
Many people forget that football can be played indoors, too, irrespective of climate and weather changes. All you need is a little tweak in the rules, and you are good to go.
Then why not gather some people and form groups to continue your favorite football sports indoors?
5. Basketball
Unlike most other professional sports, Basketball isn't affected by weather and climate change.
All you have to do is drop into a nearby secure basketball center, get yourself heated up, have some fun, and burn some calories in the process.
6. Other Sports To Stay Fit During Winter
Several other activities out there to like squash, trail running, floor hockey, etc., can help you achieve your fitness goals and mental well-being.
What Are The Best Clothes For Winter Activities?
Winter calls for comfy sweaters and hoodies that will keep you warm and cozy indoors. But, if you want to spend some time outside, it's imperative to properly layer winter clothes. If you're working out in winter, you want to go for clothes that will keep you warm without making you look bulky.
Here are some tips you can take to keep you shielded from the winter cold while spending time outdoors.
1. Go For Layering
Before you go outdoors to have fun activities during the winter, ensure that your clothes are well insulated to keep you warm for a long duration. When playing outside, wear layers of clothes like thermal undergarments, coats, and overalls. Also, do not forget your feet. Make sure to wear socks and boots that are insulated and protect your feet from the winter chills.
2. Always Wear Gloves
Your hands are the most exposed parts of your body during the winter season. Hence, it's more important to take care of your hands as the harsh winter wind can sometimes dry them up. Stack up on winter gloves and wear them whenever you're outside.
Fabrics like leather are great for covering your hands from the winter winds, and the thin insulating material permits you to move your hands too freely.
3. Play In Boots
Just like your hands, the cold weather can take a toll on your feet as well if not appropriately covered. Therefore, whenever you're indulging in outdoor activities, never forget to wear boots that are water-resistant and warm too.
A Word From AlignThoughts,
We know you still want to snuggle up on your bed with that warm blanket, but at times trying new things and cultivating healthy habits can save you from the storm of bad habits. Instead of always hitting the gym, take this winter as an opportunity for exploring new activities with your friends and families as they are a lot more fun than any regular exercise.
If you liked this article, give it a thumbs up below and comment on your thoughts. We love to hear from you!
Subscribe to us to get interesting updates from our newsletter. You can also follow us on our social media channels for more updates.
Key Takeaways On Fun Things To Do In Winter To Stay Fit
Winter is a beautiful time of the year to have fun outdoor activities.
According to a study, Americans tend to work out less in the winter than in summer.
Low physical activities during the cold weather can be due to Seasonal Affective Disorder(SAD).
Indulging in physical activities helps boost the immune system, enhance energy levels, and burn more calories during winter.
You can have the best workout session in winter without even hitting the gym through other outdoor activities—for example, ice skating, skiing, bobsledding, rock climbing, snowboarding, and boxing.
If you're not a fan of outdoor games, you can take part in fun indoor activities too, like table tennis, basketball, dancing, and indoor cycling.
Lastly, always wear clothes like thermal undergarments, coats, gloves, and boots that will keep you warm and cozy whenever you play outside in winter.
Do you lose more weight walking in the cold?
Brisk walking is a gentle exercise that can improve your fitness and also your heart health.
In cold weather, the body tries to maintain its normal temperature at 37°C. As a result, your body pumps more blood throughout your body and help burn more calories in return.  
What can you do with your friends when you're bored in the winter?
Finding fun, outdoor activities in the winter can be a daunting task sometimes. However, these are some fun activities you can take part in during the cold season:
Ice skating
Skiing
Snowboarding
Bobsledding
Rock climbing
Boxing
Dancing
Ice hockey
Is ice skating good for weight loss?
Yes, ice skating can be a fun way to shed some weight during the winter months. Ice skating can burn up to 400 calories per hour and works on all your body muscles, including the joints.
What is the most fun thing to do in the snow?
Building a snowman out with your kids or having a snowball fight with your friends is a fun outdoor activity to partake during winter.
If you liked this article, give it a thumbs up below. You can also follow us on our social media channels for more updates.
Read here – Fun Things To Do This Winter With Your Friends