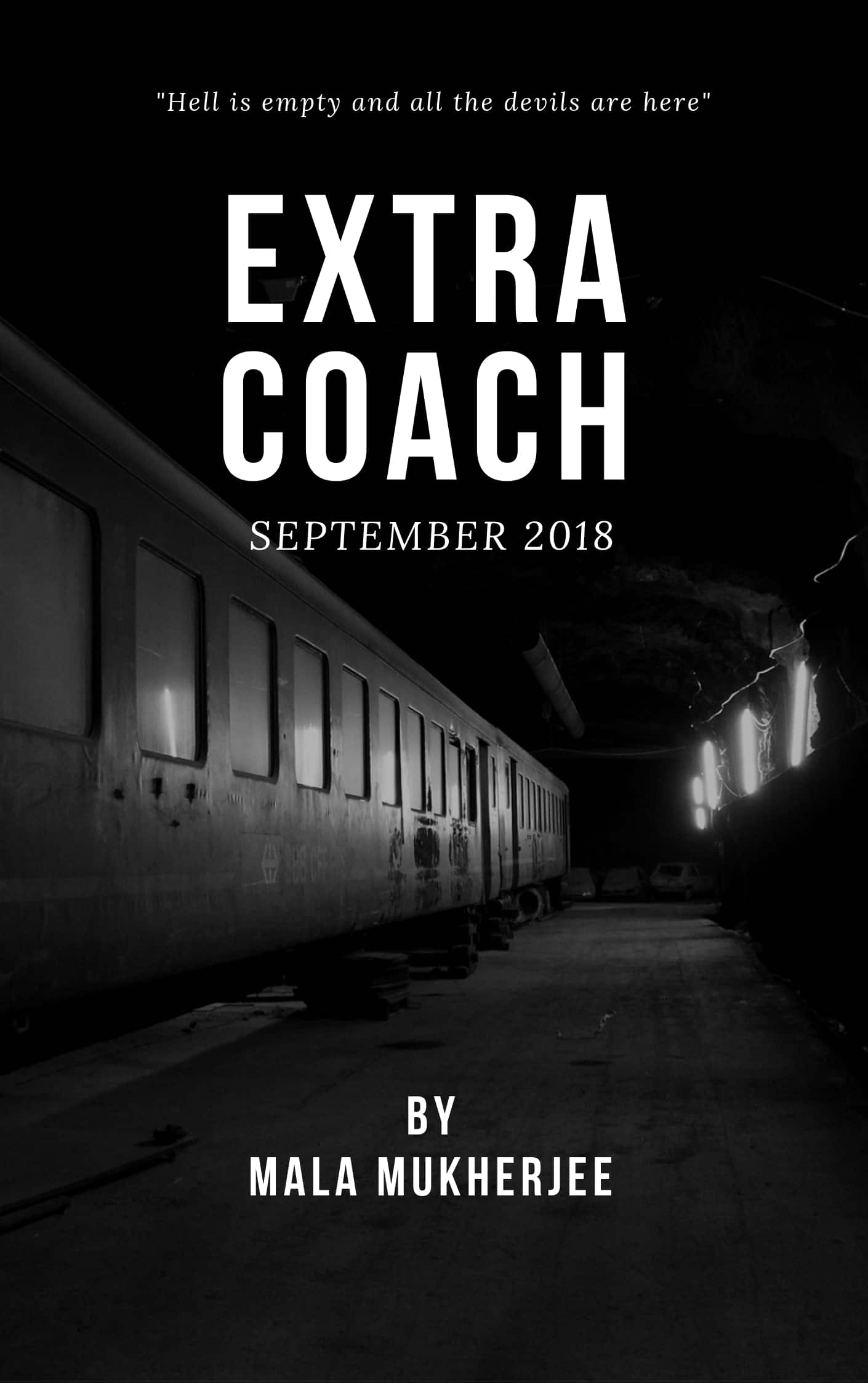 It was half-past four when Mumbai-Delhi Rajdhani finally arrived on Mumbai Central, and I felt a bit relieved to see that my ticket on the waiting list got confirmed in an extra coach. I checked again on the internet and saw 63 was written against my seat number, must be a side lower near the toilet, which I least preferred.
A big push broke my contemplation. People were running towards the train for seeing charts fixed on it. I tried to guess, where the extra coach is located. It must be either near the engine or the tail. I asked a porter, but he could not reply properly. Suddenly, a young woman of my age asked, "Looking for the extra coach?"
"Sure, where it is?"
"Near the engine." She replied, "My seat is there too."
"Thanks," I briskly replied but did not bother to look at her properly. I hurriedly ran towards the engine and got my coach. After checking my name in the list, I took my seat and placed my red trolley bag beneath the seat. I expected another co-passenger, but no one came. I tried to recall, whether or not I had seen any name written against seat no 64; but could not recall.
I looked at the extra coach, it was half vacant, especially the upper berths. Most of the passengers dropped curtains to maintain privacy, so, it was a bit difficult to understand who else was there.
The train started with a jerk, and it slowly left Mumbai station. The train attendants started distributing snacks and tea, and I got confirmed that I was alone on this journey. So, I brought out my bag and placed it on the upper berth.
It was half-past nine when the train entered Vadodara station. I checked the train schedule on the internet and found it twenty-five minutes late.
"Excuse me," a familiar female voice called me. I stared at the speaker; a young woman my age, dressed in a blue t-shirt and black jeans was standing before me with a smile on her face, but she had no luggage.
"The upper berth is mine." She told.
I came out from the overwhelmed situation and stood from my seat to pick up the bag.
" Sorry, I thought, it is vacant."
She sat opposite of me and said, "Did they already serve dinner in this compartment?"
"Yes, but, they can serve again if you ask…." I wanted to say.
"I have finished it already. Cannot you recognize me? You asked me about the extra coach at Mumbai station."
She again said, "I remained in C 5 coach with my colleague Rajat, I had no idea that he too was traveling."
She was ceaselessly talkative and started describing herself without any provocation. An IT engineer by profession, she was going from Mumbai to Kota on the occasion of her engagement, but after her marriage, she might have to change her city because the hubby was settled in Hyderabad. I was not at all feeling interest because it was every Indian woman's problem. However, I noticed that she did not ask anything about my personal life.
"Travelling alone in a half-vacant train is not safe for us, I mean women. Only a month ago a woman of our age found dead in this very train. She was going home from her workplace…."
"We should sleep," I snapped.
"Sure, I have to wake up a bit early, because I'll get down at Kota." At least in the morning, I need not hear her meaningless stories. She said goodnight and switched off the lights. The entire corridor sank in darkness, except the mercury clad seat numbers, which remained visible even in pitch black darkness.
Having no idea, when I fell asleep, but I woke up in the mid-night and realized that the train was not moving. The entire coach was sleeping, and all the lights were off too. It was a bit bizarre because corridor lights always remained on.
Suddenly, I heard the voices of two persons, one man, and one woman; talking in a whispering tone, "How can you marry someone else leaving me behind?" The man asked.
"It is my family's decision, Rajat." The woman voice said. I felt a cold current in my spine.
It was the voice of my co-passenger, whose name I forgot to ask.
"You could convince them." The man said.
"Father is a bit strict." She softly said.
Suddenly the man's voice became harsh, "You don't want me, because I am jobless."
"Yes, you are," She hissed, "What you can give me? A flat, a car or a secured life? My husband is a Chartered Accountant…"
"I'll not let you live peacefully…" the voice sounded furious.
I felt scared and decided to call train attendants, but before that, I heard the shrieking of a woman followed by someone just jumped out from the train, and I realized that the train was running at full speed.
Cold sweat covered my whole body when I saw my co-passengers body at the entrance. I applied my full strength to cry. Suddenly, I found myself in a well-lit compartment surrounded by railway staff, ticket checker and police. I pointed out towards the entrance, where my co passenger's body I saw.
The police officer said, "Relax madam, whatever you have seen is just the repetition of a past mishap."
"I just saw…" I could not finish my words.
"A young lady, just of your age, got killed by a man?" He nodded his head, said with remorse, "A year ago, a young lady was traveling in the same coach at the same seat, and the extra-coach was half-vacant. However, she was not alone but was following a man, who called himself her ex-boyfriend. She was going home for her engagement, and the man killed her. He tried to escape, jump from the train, but one of her co-passenger pulled the chain, and we arrested him." The officer paused, "You are not the first person, who saw the incident again. Whoever travels in this coach on this seat numbers have the same experience." He explained, but I never forgot that nightmare.
If you liked this story, don't forget to give us a thumbs up below! Hit subscribe to stay tuned with all the upcoming stories.