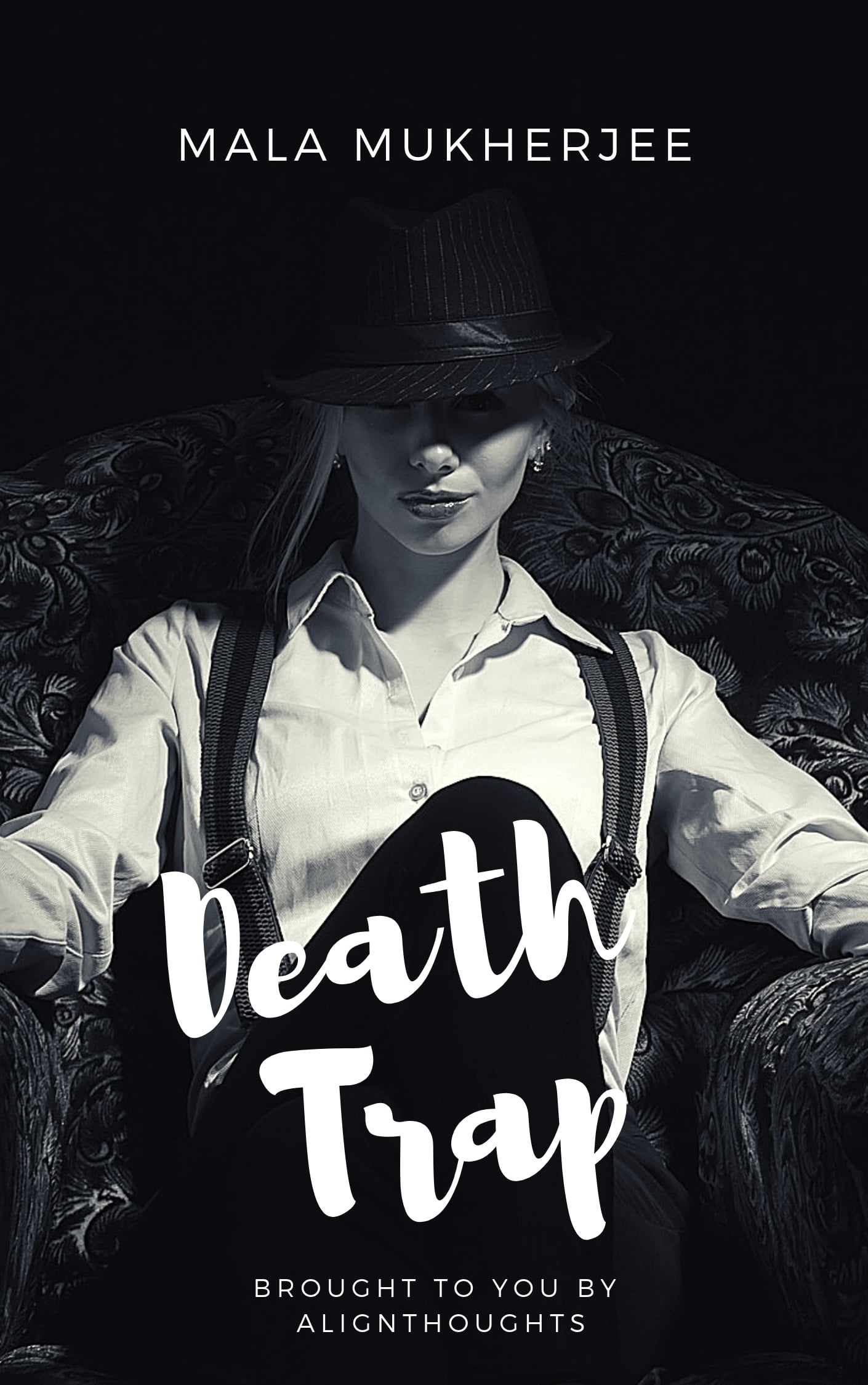 Part-I
Marie and Tanya were standing before the artificially made skyscraper which was built for Albert Newman's action movie. She looked at the summit; it would be no less than 45 feet. The giant airbag was placed just in front of the building.
"She jumped from the summit and fell on to the airbag. We expected a front jumping, but she jumped backward. It was a last minute change of choreography," Lyndon Williams said.
The place was looking like a mess. Last night's accident of a stunt woman in the shooting spot had made the place a real battleground. Police sealed the site already and made it out of binding for commoners. Sheriff Jamie Jenkins had provided her special permission to visit the spot. Police had already marked the place from where Rachel's body was found.
Lyndon described last night's incident, "It was an action movie. At the last scene, the protagonist seemed to jump from a skyscraper. Actor Sarah Millwood was replaced by her body doubles Rachel Brantley. She jumped backward, fell on to the airbag, and it blew her body upwards. The airbag acted like a balloon. Next time, she fell on to the ground and her head collided against the solid pavement."
"It looks like negligence from the unit's side," Marie replied.
"No, it is not," Lyndon confidently said, "there are certain things which should not be overlooked." Marie looked at him curiously.
"First of all, we did not allow anyone to go to the terrace, except the actors, technicians and the co-director means I am. The choreographer, director, and others remained in the courtyard. Rachel's husband came to watch the performance. Her husband went upstairs before the final shot and met her."
Lyndon paused awhile and said, "Joe, her choreographer is blaming me, he showed me the paper. He is saying that only on my instruction, she jumped backward, but believe me I have not had issued any such instruction."
Lyndon sounded desperate. "Rachel jumped backward instead of jumping forward. She moved rightwards before jumping. It had made the accident."
Lyndon brought out a rectangular piece of paper from his pocket.
"You may know in stunt performance, minor changes in choreography may lead to serious accidents." Marie took the paper and examined. It was written on the paper in running handwriting: "Five steps right and jump backward."
"Is it your handwriting?" Marie asked.
"Yes, but I don't know when I wrote it and who gave it to Rachel."
"So, I am sorry, it is a clear case of negligence, all pieces of evidence are against you………."
"It is not; it is a conspiracy. Someone wants to sabotage our work, Miss."
Co-director Lyndon desperately said, "Rachel did not have good experience with Evan, she has given me some evidence, which I like to show you. It is a heinous conspiracy of acquiring compensation and insurance claim."
Part-II
"What do you think Tanya?" Marie threw her bag on the table and jumped on to the chair before her laptop.
Tanya was carefully examining the photos. She looked at Marie and said, "Rachel jumped into the airbag, but not into the center. However, it would not be fatal, unless and until the airbag was overinflated. I saw the airbag, it was looking smaller during photo rehearsal day, but look at the video of the final shooting, and it was looking bulkier. One thing I am sure, it was not a mere accident, but a planned murder. The schemer did not take a chance. He or she not only misled the performer but also ensured that the bag should be overinflated. So, her body would be bounced back higher into the air."
"Only a choreographer or technician can do it, but motives are not clear," Marie said. "Well, we should start our investigation, quickly."
Marie brought out her red Camaro. Tanya got into the car, and Marie steered it towards the suburb. After an hour's journey, they reached their destination. She parked her car, in front of the brick steps that lead to a set of red wooden doors on the front of a two-storied house.
"Rachel's house?" Tanya asked.
"Yes, I'll go inside, but you'll keep the car somewhere and please keep an eye on the entrance." Marie came out from her car. She did not expect a warm welcome. As she rang the doorbell, Rachel's husband Evan Brantley opened the door. He did not know her, Marie brought out her identity card. The man did not look pleased to see a detective in front of him.
"Without an appointment, I generally do not entertain visitors," Evan said.
Marie noticed Evan, a man of mid-thirties, with well-built physique, brown curly hairs, rectangular face, and blue eyes, but the most remarkable feature of his body was a limb on his left hand revealing remarkably through his white t-shirt. Lyndon had told her, Evan too was an acrobatic dancer and stunt choreographer, but after an accident, he could not make any more performance.
"No one invites detectives," Marie smiled.
"I'll only speak before the police, not to anyone else. Thanks." With a big bang, he closed the door. Marie did not expect it. She crossed those brick steps hastily and stepped on to the carefully maneuvered garden.
"Five steps right, jump backward…." Voice of a little girl broke her contemplation. She looked at the corner of the garden. A five or six-year-old girl was jumping and dancing.
"Five steps right, jump backward." Marie walked towards the girl, and she stopped.
The little girl flinched, but when Marie smiled at her, she smiled back. Marie noticed black patches on her hands; the girl might have experienced torture.
"Nice dancing. Where did you learn these steps?" Marie asked her mildly.
The girl looked at her timidly, "When I visited my mom, they were dancing. Mr. Lyndon was shouting 'five steps right, jump backward,' but the music was so loud that no one was listening. Finally, he wrote it on a paper and asked a boy to give it to Joe, the choreographer."
Her face brightened, "do you know dancing?"
"No sweetie," she said, "where is the paper?"
"I took it after shooting, but Joe took it back. Do you know dancing, Miss?"
"No," Marie wanted to ask something else, but the girl looked remorse,
"Sad, you don't know the dance, so, you cannot teach me. Do you know where my mom is?" She again asked. Her voice sounded remorse.
Marie had no immediate answer to this question. Probably the girl could not understand that her mother was no more.
"Did you often visit your mother's shooting place?" Marie asked.
"Yes, I liked to see her jumping from the sky, diving under the water and racing on a bike;
but papa is telling that she is in heaven now. She will never come back." The girl looked sad.
"Did not you visit her last night?"
"No, papa did not allow. He said that he was going to collect the video if she gives it we can live together again…….."
"Video?" Marie asked.
"Very nice, spoiling my daughter," a cold male voice interjected. Marie turned back and found Evan was looking at her angrily.
"I say get out from my premises," He roared, "I'll call the police, Miss Detective," He shouted.
"Similarly, Police can arrest you in charge of child abuse, Mr. Brantley." Marie coldly said.
She caught the girl's hand and showed those black patches. Evan flinched, he looked at his daughter and softly said, "Lucy come here."
Though Lucy did not move initially, on the second call, she strolled towards her father.
"You cannot prove anything, woman." He said stubbornly, "Just get out of my way."
With a secret smile, Marie walked towards the car. Tanya was looking around the locality.
As she saw her, came close to the vehicle. "It is a film industry suburb." Tanya said, "People hardly know each other beyond their professional life." She paused awhile and asked, "Did you get any clue?"
"I guess Rachel did not have a good marital life, but right now I cannot say anything else." Marie got into the car, and Tanya followed her. Marie divided the work. She decided to visit the choreographer Joe Walters.
"Tanya, go to the unit and speak to everyone else, ask them where they were during the final shot."
Marie dropped her near a metro station and then turned her car toward Joe's address. She looked at her wristwatch; it's a quarter past nine p.m.
Joe's apartment was not a big one; probably the man lived here alone.
"How can I help you, madam?" Joe asked, "I have no words to say."
"I am sorry for the accident…."
"It is not at all an accident, madam. It is a murder." Joe said.
"Murder? I think last minute change in choreography has caused the death….."
"Yes, it is," Joe nodded, "but I did not change anything. I did not say her to jump backward." Joe shook his head.
"Yes, the co-director said." She replied.
"I saw that paper, Madam. It is a huge misconception, I understood it later. Lyndon wrote those lines two days ago. He gave the instruction to the dance choreographer for changing in steps."
Joe said, "Rachel's daughter took the piece of paper secretly. She was a great fond of music. I am damn sure, her husband Evan had got hold of it and somehow supplied that paper before the performance. Don't forget, he was the last man, who came before the performance."
"So, her family visited every day?" Marie asked.
Joe slapped on the wooden table, "Yes, they did. Almost every day Rachel had to perform. After all, it was an action movie." He paused and composed himself, "There was a scene of tribal dance, and it was an acrobatic dance. Lucy, Rachel's daughter, liked the dance and memorized all its steps. I saw her taking the paper after the performance."
Marie looked at the man carefully, "why do you suspect Evan?"
"Evan was a stunt choreographer like me. Once we worked together, but after Evan's accident, he could not work anymore. Rachel started stunt performance. As an old friend I helped her out, but the scoundrel started suspecting me of adultery." He looked angry, "I was a good friend of Rachel, advised her to come out of the marriage. She started living separately."
Joe offered a mug of steaming hot coffee to her, "Evan wanted her dead. Every stunt performer has life-insurances. As the legal husband of Rachel, he is the sole claimant of everything…"
"He has a daughter, too…"
"Very young, right now he is the guardian," he again lowered his voice, "the man is a bit cruel."
"Thanks, Joe;" Marie smiled, "I am looking for solid evidence against him. Thankfully, I have collected a video recording; she secretly made weeks ago. It has all evidence against the man, who tortured her."
Marie's words drained blood from his face; he looked pale but quickly composed himself.
"Really? Where did you get it?"
"I am a detective; it's my profession, to find out hidden things. It is currently with me, in my office and tomorrow morning I'll give it to Sheriff Jamie Jenkins."
"The man is shrewd enough; please keep it safe."
"It is in my office, inside an iron chest, a red pen drive." Marie smiled, "Good night for today, I have to return."
It's twenty past eleven p.m. Marie steered her car towards the office. She opened the door and entered. Sheriff's phone was thankfully on. She messaged him quickly and closed the office door; only a windowsill remained open.
It was almost two o'clock when Marie heard a feeble noise of footsteps on dry leaves. Someone was coming towards her office building. Her office was on the second floor of an old-fashioned mansion, the balconies and terraces of the buildings had enough ideal places for climbers. She looked at the window. The man had targeted it as an alternative entrance way.
Someone jumped into the room and walked towards the iron chest. Marie noticed a masked man with a well-built physique was walking towards the iron chest in the feeble light coming from the street lamps. She smiled secretly when she saw the man had two hands intact.
Marie Silently closed the window and switched on the light.
The man with a black mask turned back and petrified to see the door was wide opened. Sheriff Jamie Jenkins entered the room with a pistol and said, "Hands up, Mr. Walters."
Part-III
Marie and Tanya were in celebration mood, Jamie had joined them. Jamie appreciated Marie, "Really, you are superb. How did you guess that Joe is the culprit?"
"Before that tell us about the video," Marie asked, "I suspected Joe, when he confidently put the blame on Evan, instead of Lyndon. He knew about the paper and was sure who took it, but he did not know the fact that I have talked to Lucy, who told me that Joe took it away from her on that day only."
"But my question was why? Why did he try to kill her?" Tanya asked.
Sheriff Jamie said, "We arrested him on a charge of burglary, he confessed in police custody that the man knew both Evan and Rachel before their marriage. He was always a secret admirer of her, but Rachel married Evan. Joe again entered their life, when Evan lost his one hand in a stunt performance and became solely depended on his wife's income. Joe was his friend, so, he never suspected, but the man utilized her for his own ambition. When Rachel protested, he started blackmailing him. Evan received a couple of photos of his wife with Joe in an intimate position. He wanted to have a divorce, but Rachel did not want to break up her family. She secretly recorded Joe's crime and was about to show it to her husband. Unfortunately, Joe heard it and plotted the murder."
"Where is the video?" Tanya asked.
Marie brought out a red pen drive from her bag, "Mr. Lyndon gave it to me. He said that it had all recordings of stunt performances done by Rachel, but it had the real clue. Lyndon initially suspected that it had shreds of evidence of domestic violence, but he never suspected Joe, the choreographer. Rachel trusted Lyndon and told him that she was undergoing tremendous torture, but unfortunately had not got enough time to tell in detail. She might restrain herself from blaming her choreographer in the middle of shooting. Joe perhaps suspected it and tried to put him in the wrong position. That is why Lyndon called me for investigation."
Marie looked emotional, "Joe tried to blame the Co-Director, but Tanya watched video clippings of two days and found discrepancies in airbag inflation. On the day of camera rehearsal, the airbag was looking thinner than the final day."
"So, the airbag was a death trap, not life-saving equipment?" Jaime asked.
"Yes, even if she survived the backward falling, the highly inflated bag would not allow her to remain alive. So, no doubt, it was a death trap. However, Rachel badly wanted freedom from an ambitious husband and exploitative friend. So, she delivered the video in a better hand, where neither Evan nor Joe could reach." Marie sighed, "I wished her alive, at least for her little girl."
"Where is she now?" Tanya asked.
"Evan got arrested in charge of child abuse; we'll give the girl's custody in a more competent hand." The sheriff replied heavily. "Rachel's cousin sister has already claimed her custody; let's see what the law says."
With a heavy mind, Marie looked at the window. Scattered clouds were sailing idly in the blue sky, but all of them had silver linings.
Did you like this story? Don't forget to give us a thumbs up below! Hit subscribe to stay tuned for more stories like this.