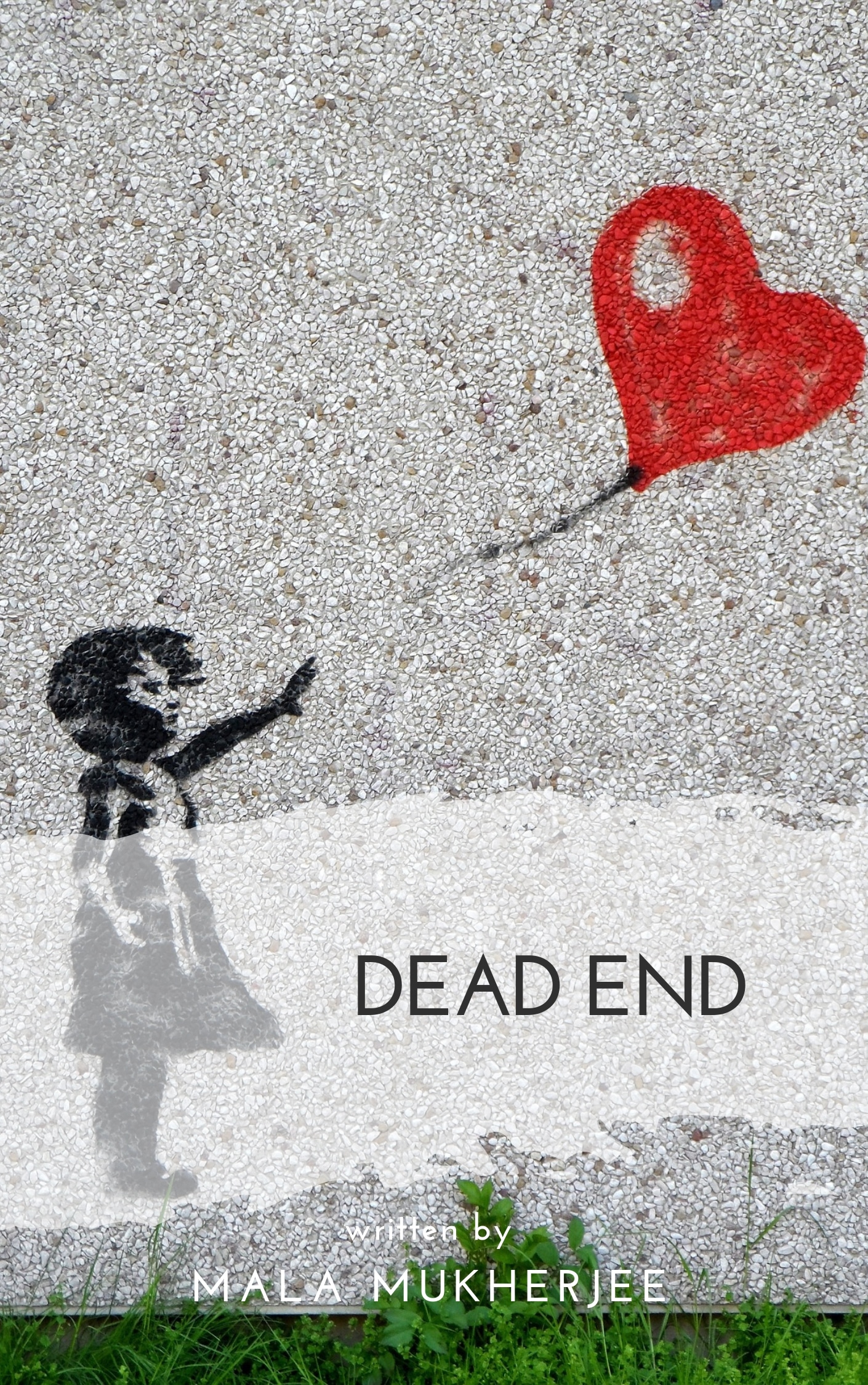 Part-I
Again Ridhima got the same message in her inbox. She felt annoyed and wanted to delete it, but still stopped for a while. Today the man named Shantanu had written a long message. 'You look beautiful, so it is natural to have an attitude. If you don't mind, can I add you as a friend? I feel insulted if anyone ignores my friend request.'
Ridhima had earlier deleted his messages, but today she could not. She looked at her profile picture and again looked at the mirror. She was beautiful, she was hot, she was attractive, but everything was past now. Years ago, she had flawless skin, long straight hairs, and slim figure but today? Ridhima wanted to cry but could not. Today she could not even cry without feeling pain.
First time in the last two years someone called her beautiful. So, she could not delete the message but navigated into his profile. The man was seven years older than her age, pursuing a Masters Degree at the University of New Orleans and stayed in New Orleans's Canal Street, the same neighborhood where she was. He also worked as a part-timer in an eatery, which was not too far from her house, but she could not go there now.
Ridhima sighed. Today she was nothing more than a cancer survivor, who had just overcome a fatal disease and still struggling to survive with lots of medicines and treatment. She had undergone Chemotherapy, and right now, her soft, long straight hairs were nothing but a tale from the past. Her skin was no more flawless but paled with anemia. Her figure was no longer slim, but too thin to be labeled as beautiful.
The doctor had advised complete rest for months, so, she could not move outside the house. She had nothing else to do except playing with her phone and laptop. Only on yesterday, dad gifted her a dozen CDs full of good movies. But, how long a seventeen-year-old girl could spend her time on movies and games? So, she accepted the friend request and thought to chat with him. However, he might not be online now! Oh, he had work to do, but Ridhima had nothing.
"Ridhima, take this soup, I have just prepared for you," mom entered the room with a small bowl full of soup. She got the smell of boiled vegetables and knew that it was her only food now. Without saying anything, she opened her mouth and her mother Vani started feeding her with great caution.
"What are you doing, dear?" She asked.
"Nothing mom, I was checking my Facebook profile. For a long time, I did not update my profile picture…."
"No need to do it right now," Vani said, "Your current profile picture is good. Do you remember I took it in your cousin's marriage anniversary?" Her mother became emotional,
"You were looking too pretty in that olive green dress."
'I am talking about a current photo, mom…."
"No, don't do that," Vani always had a fear of losing a bright future of her daughter, if people knew that she ever had such a fatal disease. "Very son your hairs will grow back; then we'll take a photo….." Her words remained unfinished. Tears came into her eyes. How long would she be able to hide the fact from the world? Her daughter was already an adolescent, and very soon, she would be an adult. Then she had to look for a good match for her, but….
Vani sighed deeply; the Indian marriage market was not an easy thing.
Only a few years ago, her daughter was her pride. She had extremely fair skin, good facial features, right height, and soft black straight hairs. Vani dreamed high of her daughter, but everything shattered when cancer was detected in her beautiful body. Thankfully, it was early detection, so, Dr. Jones was able to save her life, but her long voluminous hairs were no more. Successive Chemotherapies made her completely bald, but now she at least had short bushy hairs.
"Mom, I have got a new friend request from a stranger," Ridhima wanted to say.
"Don't talk to strangers, dear. Don't accept it." Vani finished feeding and kept the soup bowl on the tray. "Take a rest." She walked away from the room. She had lots of things to do in the kitchen.
Ridhima again looked at the profile; the man was no longer online. So, she decided to sleep.
Part-II
"Here we all have to work hard if you want to survive," Akash said to Shantanu, "so, spending more time on Facebook is not good for you." He sounded like a concerned older brother.
Shantanu said nothing. Only a few months ago, he had just arrived in the USA, and since that time he had lived with his distant cousin Akash in New Orleans. Though his main aim was pursuing a Masters Degree from the University of New Orleans, after arriving here, he had found out that his stipend was not enough for surviving in this expensive city. Moreover, his university failed to provide subsidized housing on the campus and politely asked him to wait for a couple of months.
He was really in a dilemma, and finally, Akash helped him out. His cousin was already in the city and working as a software engineer for five years or more. He was living in a small apartment, which he agreed to share with him, but he had to pay half of the room rent.
'I have already taken a cashier's job in McDonald, Akash, and hope that in the next week I can pay your half rent." Shantanu replied.
"Well, but who is that Facebook girl, anyway?" Akash also noticed his cousin's recent crash.
"I don't know, her profile name is Ridhima, and she lives somewhere near this area…." Shantanu wanted to say.
"Wait…wait…wait, I know her," Akash said, "I have seen her in a cultural function. She played a synthesizer. Nice performance, but the girl had an attitude. Probably her father was a businessman."
"Really, I want to meet her," Shantanu sounded excited.
"Not a good idea, they are a bit conservative. Moreover, I don't know exactly where she lives." Akash somehow avoided it, "Ask her directly, if she is interested, she will meet you, no doubt."
Shantanu logged into his profile again and got excited to see that the girl had accepted his friend request only a few minutes ago. Alas! She was no more online. Shantanu left his contact number and a message for her if she replies back! Now he had to go to work. Today was the first day at the Macdonald.
Wearing overcoat on his shirt, Shantanu stepped on the pavement outside the apartment. His destination was not too far from Akash's apartment. He walked briskly and crossed the road. When he finally reached his destination and found a two-storied white building standing in front of him with a huge board of Macdonald hanging from its terrace.
"Mr. Shantanu Sen, our new cashier" his boss welcomed, "I am Mr. Kaushik Garg, and the operator of this unit of MacDonald, I think today is your first day in our eatery. Sarah will help you to learn."
Shantanu greeted his new boss; he was an Indian too. The man had a pleasant personality and always talked with a smile. Half of the workers in this unit were either from India or from other South Asian countries. So, he felt homely within a minute. Sarah showed him the price charts, its related offers and finally asked him to manage the cash-counter.
"Shan, if you have any problem, please tell me." Sarah sweetly said. Shantanu smiled back; no, he absolutely had no problem. Though the crowd increased overnight and it became hard to manage the counter single headedly, but still, he enjoyed the work.
However, his mind was still occupied with a bizarre thought, better to say a fade hope, if that girl by chance visits Macdonald with her friends, he will get a chance to see her face to face. But, she did not come.
Very soon, Shantanu realized that his ladylove had a completely different set of routine. She remained online only in the morning, but for a few hours and the rest of the time, the profile remained inactive. Ridhima answered all of his messages, but carefully avoid the request of face to face meeting or video chat. Akash warned him, the girl might be a fraud, but Sarah was hopeful.
Part-III
"Ridhima, my child, tell me which cake you want in your coming birthday?" Mr. Kaushik Garg affectionately asked his daughter, Ridhima. He gave her a booklet containing price and pictures of various types of cakes.
"This one, papa," Ridhima put her thin finger on a large white vanilla cake's picture. Kaushik looked at it and smiled, "Vanilla?"
"Yes," Ridhima weekly said, "It's my eighteenth birthday; so, put a colorful Number Candle on its crest."
Kaushik nodded; he tried to hide his pain with a sweet smile.
"Did you bring a wig for her?" Vani eagerly asked. After a long time, her daughter was going to meet her friends and relatives.
"Yes, it is here in the living room," Kaushik said.
Vani brought it and put it on her head. Ridhima smiled, "Looking pretty, but my own hairs were more beautiful. Anyway, on my next birthday, I'll have them again." Vani kissed on her forehead, and Kaushik sighed. Neither mother nor daughter knew the truth. Even after expensive and painful treatment, she had no hope of long life. Dr. Jones had already told him that Ridhima would live hardly a few more months. But, he had no courage to disclose the fact.
"We could arrange everything in our apartment," Vani said.
"No, I had planned a day-long outing with my daughter," Kaushik said, "She always liked my eatery's burger and French Fries. Do you remember, Ridu?"
"Thank you, papa, I like to visit your outlet, dad…" Ridhima said.
"I have already invited all of your friends; do you want to invite anyone else?" Kaushik asked.
Ridhima once thought of Shantanu, but she did not like to meet him with a false look.
"What should I wear to that party?'
Vani replied, "The olive green dress, of course."
"Prepare yourself, my child; you have only a few days in hand," Kaushik said and trembled within deeper in his heart. He actually meant that birthday party was on the day after tomorrow, but it sounded like an inauspicious prediction. His words splinter inside him, causing more pain than cancer. His little daughter won't see another summer, no more birthdays and no more celebration with friends.
"Let's give me some time to arrange for gifts and everything," Vani said, "I'll stitch a new dress for her…."
Kaushik called overenthusiastic Vani outside the room and caught her hands before saying anything, "What the…" Vani could not understand why Kaushik was looking so sad.
Kaushik sighed and finally broke the truth, "I should tell you months ago, when Dr. Jones told me, but I had no courage…"
"NOO… my daughter cannot die," Vani shrieked, "She has recovered. Dr. Jones told that…"
"Dr. Jones had operated out the cancerous tumor from her body, dear, but, it is still spreading." Kaushik coldly said, "This might be the last birthday of Ridhima…" Vani broke into tears, Kaushik hugged her tightly.
Part-IV
Shantanu was too busy today. He had a mid-semester exam at his university and his boss's daughter's birthday party at night. He wanted to avoid the invitation, but could not. Sarah asked him to attend. It was no ordinary party, but probably the girl's final birthday. Sarah's words shook his mind. 'How pathetic and painful for her parents to cope with this fact?' He thought and decided to attend it at any cost.
Though he was a bit tired and his entire body demanding rest rather than anything else, but he prepared himself for the night's party. Sarah had already assured him that the party would not continue too long because the girl also required rest.
When he finally reached the venue, the celebration had already begun. All the employees of the eatery were present there along with some strangers, who might be Mr. Garg's friends and relatives. They all gathered around a table, where a young lady in an olive green gown sitting in a wheelchair was accepting gifts and greetings from the invitees. A big white vanilla cake was placed before her.
With a mechanical smile, he walked closer to the wheelchair and stunted to see her face.
RIDHIMA? His Facebook love?
"Meet my daughter Ridhima," Mr. Garg said, "Ridhima he is our cashier…"
"Shantanu Sen, from the University of New Orleans, right?" Ridhima smiled.
"Do you know him?" Her father wondered.
"Yes, she knows me," Shantanu composed himself, "We met on Facebook and…and…I proposed her…I love her…"
Suddenly the entire celebration stopped, his confession brought a pin drop silence. He noticed anxiety on Sarah's face. Mrs. Vani Garg looked emotional, and Mr. Garg's face darkened. "I know I am an ordinary man, not a rich one, but…."
"Please stop, young man. Do you know what you are saying? My daughter is a cancer patient. She will not see her next birthday…." The middle-aged man, whom Shantanu always found with a smiling face, suddenly broke into tears.
Overwhelmed Ridhima first time learned that she was not a Cancer survivor, but a terminally ill patient. It was the bitter fact, her parents always concealed from her. She suddenly burst into tears and threw away the wig from her head, "Shan, will you love me with this look too?"
Shantanu dumbfounded, he was not ready for such a drastic event. Ridhima was still sitting in her wheelchair with a bald head. Her pale lips were trembling, probably waiting for his reply. She was the girl whom he wanted to meet for ages. Suddenly, Shantanu knelt before her and whispered, "If I say 'yes,' will you love me too?"