A TED Speaker, entrepreneur, organizational, and leadership coach, Betsy Kauffman knows what a successful team looks like. But her superpower is pinpointing the underlying issues that threaten efficiency and collaboration amid teams. Working closely with C-level executives, Betsy has seen a myriad of leadership styles over the last two decades, ranging from being very effective and motivational to being lackluster and demoralizing. Being the observant coaching and consulting expert that she is, Betsy works to create flexible, innovative, and responsive organizations that are aligned and focused on their mission and objectives. Betsy has the ability to transparently talk about the elephant in the room to help leaders think beyond solving problems. She also explains this in her Ted talk, 4 tips to kickstart honest conversations at work.
The founder of Cross Impact Coaching, Betsy has vast experience in redesigning multiple organizations and can sense underlying problems or issues within a company that the employees avoid discussing or acknowledging because of its complexity or sensitivity.
She desires to partner with people who want to roll up their sleeves and get to work immediately, using a design framework that gets everyone to think and execute an approach wherein everyone is learning, experimenting, and adapting.
Leaders who have benefited from the direction given by this broad thinking organizational expert said that they have been openly confronting the real issues that their company has been facing. By doing this, they were able to develop realistic action plans, which encouraged them to move forward and meet their commitments to their clients and to society
She is the epitome and the representation of the new thinking required in the present world: Everything is unpredictable, and an organization should always be prepared with contingencies and skills in place that have been harnessed long before any adverse scenario arises.
She advocates that leadership in organizations should be sensitive to ever-changing situations and always be adaptive and calm when confronted with issues that nobody in the company would want to face.
Now, let us join together to learn more about her life journey, the challenges she faced along the way, her perspective, and the choices that led to where she is today!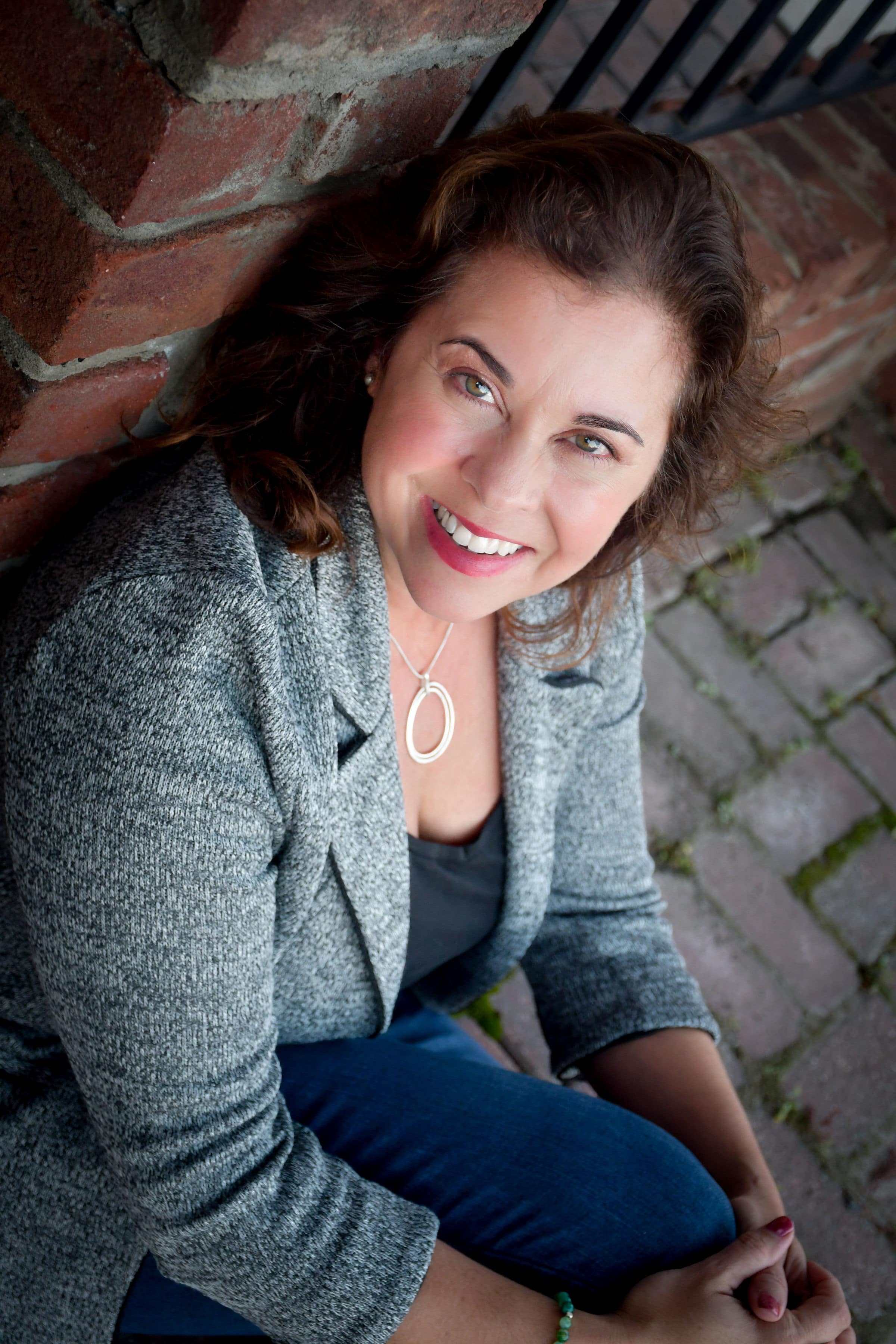 What did you want to be when you grew up?
I wanted to be an astronaut when I grew up – I was in awe of Sally Ride (definitely aging myself) and the barriers she broke as the first American female astronaut in space.
What was the turning point in your career? What led to where you are?
The turning point in my career was when I spoke at a local gathering, and a peer strongly urged me to quit my day job and begin doing freelance consulting/coaching. So within a month, I decided to do that and started my own company. I have had my own consulting practice for the past 7 (almost 8 years), and I absolutely love working for myself and supporting my clients.
Who has been your greatest inspiration in life?
I would have to say, my parents. They are both just really smart, motivated individuals.
What are your favorite books/quotes that leave you inspired? Are there any recommendations for our readers?
Creativity, Inc.: Overcoming Unseen Forces that Stand in the Way of True Inspiration by Ed Catmull and Amy Wallace. It was such a good read on unlocking innovation and creativity as a leader by one of the founders of Pixar.
Another book I enjoyed was Joy, Inc.: How We Built a Workplace People Love by Rich Sheridan, CEO of Menlo Innovations. He talked about building a thriving workplace where individuals truly love the work they do and that resonated with me.
Can you share with us a glimpse of what "A Day in Your Life" looks like?
Hectic!!
I wake up and take my dog for a walk just to enjoy nature and have some quiet time to myself while the rest of the world is sleeping. Then, I typically work out for 30-45 minutes when it is peaceful in the house and then get my kids up and out the door for school. Then it's a quick shower and ready to work with clients and my team. Most days, I support anywhere from 3-5 clients a day from 1:1 coaching, to supporting the designing of a team, process, or overall organizational redesign.
I usually check in with my team at least once a day to ensure they have everything they need and help with high-priority tasks or getting them "unstuck." I always try to block an hour for lunch – to walk my dog, grab something to eat, and regroup. Mid-afternoon- I like to keep open for when my boys come home from school to understand how their day was, check in on homework, and get a game plan for the evening. I try to wrap up my day by 5 p.m., so I can take my pup for a run, work on dinner, run my sons to their activities or go out on our boat with my husband for some downtime. I usually end my days by reading in bed and then doing a 10-minute sleep meditation to clear my mind before I fall asleep and do it all over again the next day!
You play several roles: a working woman, mom, coach, and entrepreneur! How has being a woman shaped your priorities and focus in terms of your career?
I work in the tech sector, so when I started my professional career over 20 years ago, there were not a ton of women in this space. Initially, I played by the "rules" by working endless hours, attending all the happy hours to climb the ladder, endless trips to support my company, etc. It took me a few years after I had my kids to realize that something had to change, so as they grew older, I started setting boundaries with work in order to maintain my sanity. Little did I realize other women appreciated how I could be a mother and also balance work, my career, etc., and I became a mentor to many of them.
What is your definition of success?
Balance! If I feel balanced between my family, clients, team, and time to myself to regroup, I feel successful.
Did you envision yourself as being an entrepreneur right from the beginning?
I didn't actually. I graduated college in the late '90s, and at that time, you went to school, found a job with a good company, and dug in. However, as I started out in the corporate world, I didn't love having others define how much vacation I could take, how much money I could make each year—basically the corporate "rules," etc. I felt confined and knew I had to change the game if I wanted to feel fulfilled both personally and professionally.
What are the characteristics that would allow someone to thrive in this career field?
When I bring someone on to my team I look for people who are empathetic, engaging, honest, assertive, collaborative, a good listener, and able to give and receive constructive feedback. Those characteristics are key.
What are the most common mistakes you see leaders across levels and sectors keep making? And how can we identify and solve them?
There are a couple of things. I see a lot of times that leaders do not leverage their teams to make decisions or seek their opinions on new ideas. The people who are closest to work are the ones who actually can solve some of the company's biggest barriers or areas impeding them from achieving their goals.
One way to work around this is to have innovation days and forums, which allow team members to identify and solve some of the company's biggest problems.
The other mistake I see is leaders trying to build kingdoms instead of partnerships across the organization. At the end of the day, we all work for the same company, so when we start thinking and taking a systems view approach, we actually will have stronger organizations and happier employees.
How do you think we can question the decision-making of leaders in an organization?
I am a big fan of using data to help with decision-making. So when you can leverage data and facts, you are able to question and have informed discussions with these decision-makers.  Also, it's best not to lead with your emotions when questioning decisions made by the leaders – allow the data and facts to speak instead.
According to you, what is the reason we don't speak up as much as we need to?
Typically, it's because we don't have the courage or confidence to speak up. Also, I think some of it has to do with the culture of the organization. If individuals feel it's not psychologically safe because the organization doesn't support it, they will not speak their mind.
Can successful leaders have a specific type of personality? For instance, have you seen introverts outperforming leadership skills compared to extroverts?
I don't think it's a specific type of personality that makes them successful. I know some very successful leaders who are introverts, as well as successful leaders who are extroverts. I think a leader who is able to connect and motivate their teams, build relationships with their peers, make sound decisions quickly, and allow for innovations are the ones who are successful at all levels of an organization.
What are your conscious choices to achieve a better work-life integration?
I am super vigilant when it comes to my schedule – time to work with clients, time to focus on my business and support my team, time for family, and time for me. When I don't take that approach, I feel really off balance and know I need to say no to something in order to get back on track.
Thank you so much for sharing your journey with AlignThoughts! We are sure your perspective and insights can help many aspiring leaders.