Due to the pandemic and its many travel restrictions, virtual reality (VR) is slowly becoming the most preferred option for many of us to enjoy our holidays. The virtual world seems beyond satisfying and offers more than we can imagine. For example, with no long queues to wait and guided travel experiences, VR travel helps us take a much closer look at the world-famous Mona Lisa at the Louvre Museum, a much better experience compared to the one in real life. Virtual travel is also gaining popularity among the business community, especially when it comes to digital conferences and events. Not to mention, virtual reality travel also allows us to experience a myriad of destinations and experiences from around the world without ever leaving the comfort of our home. For instance, HP's Reverb G2 VR is a virtual reality headset that offers a 360-degree surround sound and a unique design that makes it more comfortable to wear for a longer time.
Benefits of VR Experiences For Travel & Beyond
There are many benefits associated with this type of travel experience.
Compared to vacations, VR travel experiences are cost-efficient, super convenient, and offer a more personalized experience.
It helps people understand different cultures by bringing them closer to them.
VR travel experiences can help improve memory retention because when we engage with something that we find interesting, our brain remembers more than usual about it.
It increases engagement among students who get easily distracted by using traditional teaching methods like lectures and readings.
Best VR Travel Experiences & Ideas At Home
The idea of going on a vacation from home can be thrilling. Here's a quick look at ten of the most incredible virtual travel experiences with the HP Reverb G2 VR or Vive.
1. Swim With The Sharks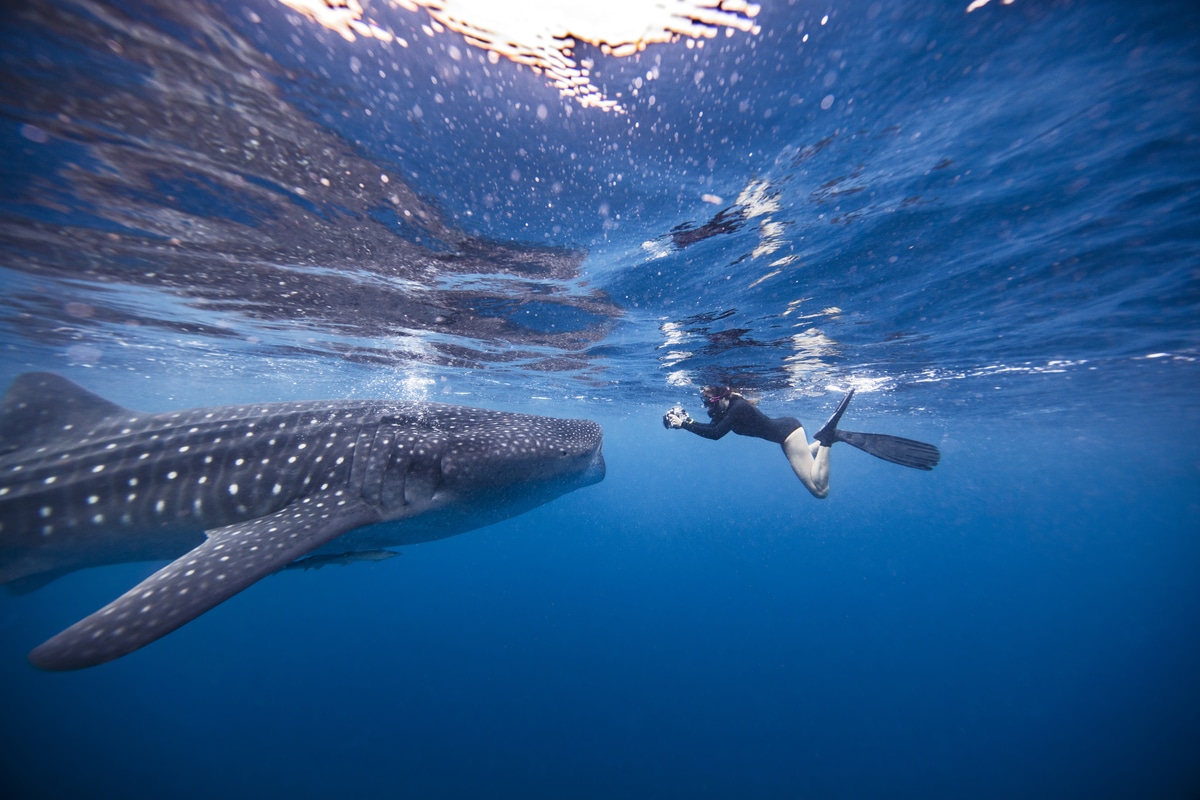 National Geographic Explorer Dr. Erika Woolsey's swim with sharks VR experience offers a unique and thrilling opportunity to experience the ocean in virtual reality without having to get wet or brave sharks.
You can choose from several different locations, including the Great Barrier Reef, Mexico's Yucatan Peninsula, Australia's Great Barrier Reef, and more.
The set-up is simple: you put on your headset and immerse yourself in 360 degrees of footage of alluring underwater vistas that you can explore at your own pace. You'll be able to walk around the ocean floor using an intuitive controller (which is provided) as well as zoom in on any scene for close-ups.
2. Visit The Outer Space & Experience Zero Gravity
Do you want to feel zero gravity and go beyond this world and see the beauty of space? Or, if you wish to become an astronaut and are planning to set foot in space, this VR experience might be the right fit.
The outer space VR travel experience is also offered by Oculus, Google VR, and Steam. Check out NASA's at-home virtual reality tours and space expedition videos here.
3. Enjoy "The Starry Night" By Van Gogh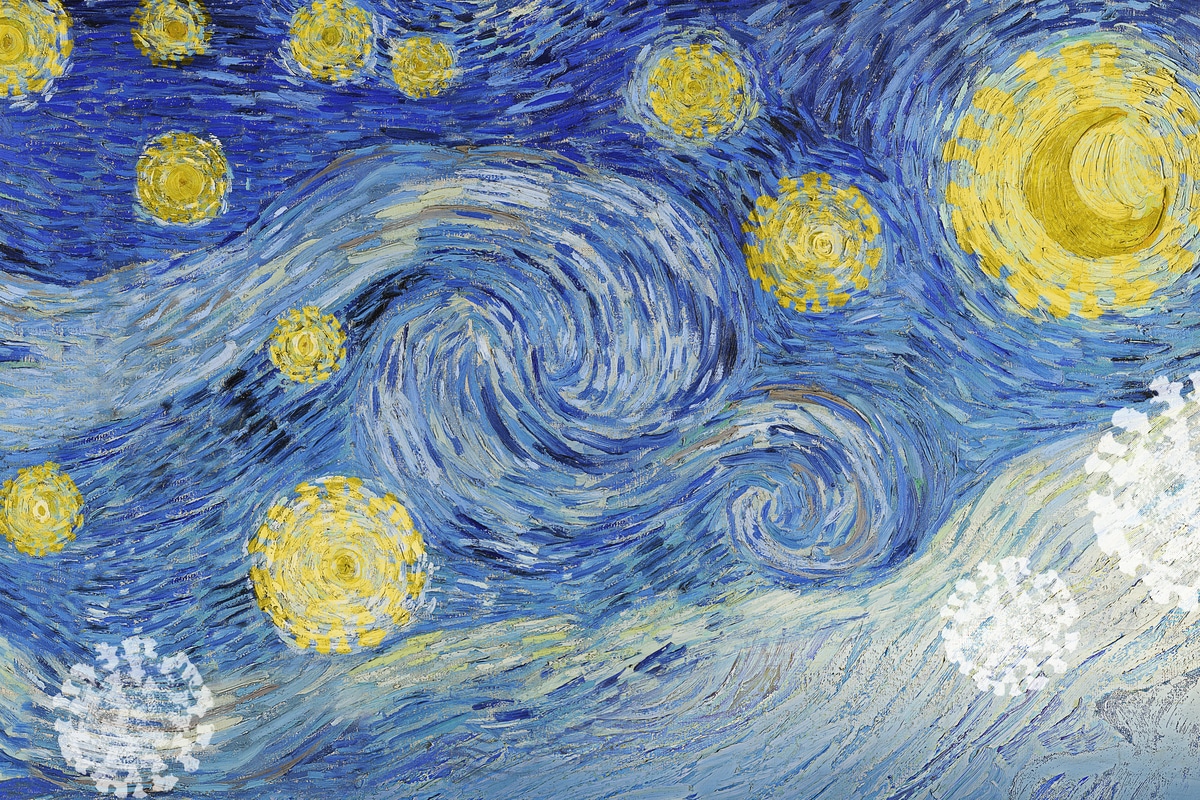 "The Starry Night" by Vincent Van Gogh is one of the most famous paintings in the world. It depicts a dark, starry night, and the painting has been recognized as an essential work of post-impressionism.
The world's largest collection of Van Gogh art is found at the Van Gogh Museum located in Amsterdam, but thanks to VR, now we can enjoy the beautiful paintings at home.
Here's a glimpse of the experience.
4. Run With Bulls At Pamplona
Every year in July, the narrow streets of Pamplona are filled with fierce bulls that test the courage of the locals. This ancient Spanish tradition of running with the bulls is enjoyed and followed globally.
Run with Bulls VR Experience in Pamplona offers a unique way to experience the famous running of the bulls. Users can run as one of the bulls and enjoy the adrenaline rush that comes with this extreme sport.
The virtual reality experience offers a 360-degree video that makes us feel like we are actually there. The 3D audio technology also makes it sound like we are running alongside a herd of real bulls. Stay tuned to enjoy this incredible experience.
5. Visit Louvre To Enjoy Leonardo da Vinci's Mona Lisa
Visit the Mona Lisa at the world-famous Louvre in Paris VR experience offers a virtual tour of this famous painting and several other creations of da Vinci.
The Mona Lisa is one of the most famous paintings ever created and has been described as "the epitome of Renaissance art." It was painted by Leonardo da Vinci in the 15th century and resides at The Louvre Museum in Paris, France.
LouvreVR is a virtual reality experience to see this masterpiece up close. Furthermore, we can explore and interact with this painting, including getting closer than you ever thought possible.
This immersive 360° video includes panoramic audio that makes it feel like you are physically there in Paris. Enjoy the VR tour here.
6. Visit The Incas At Machu Pichu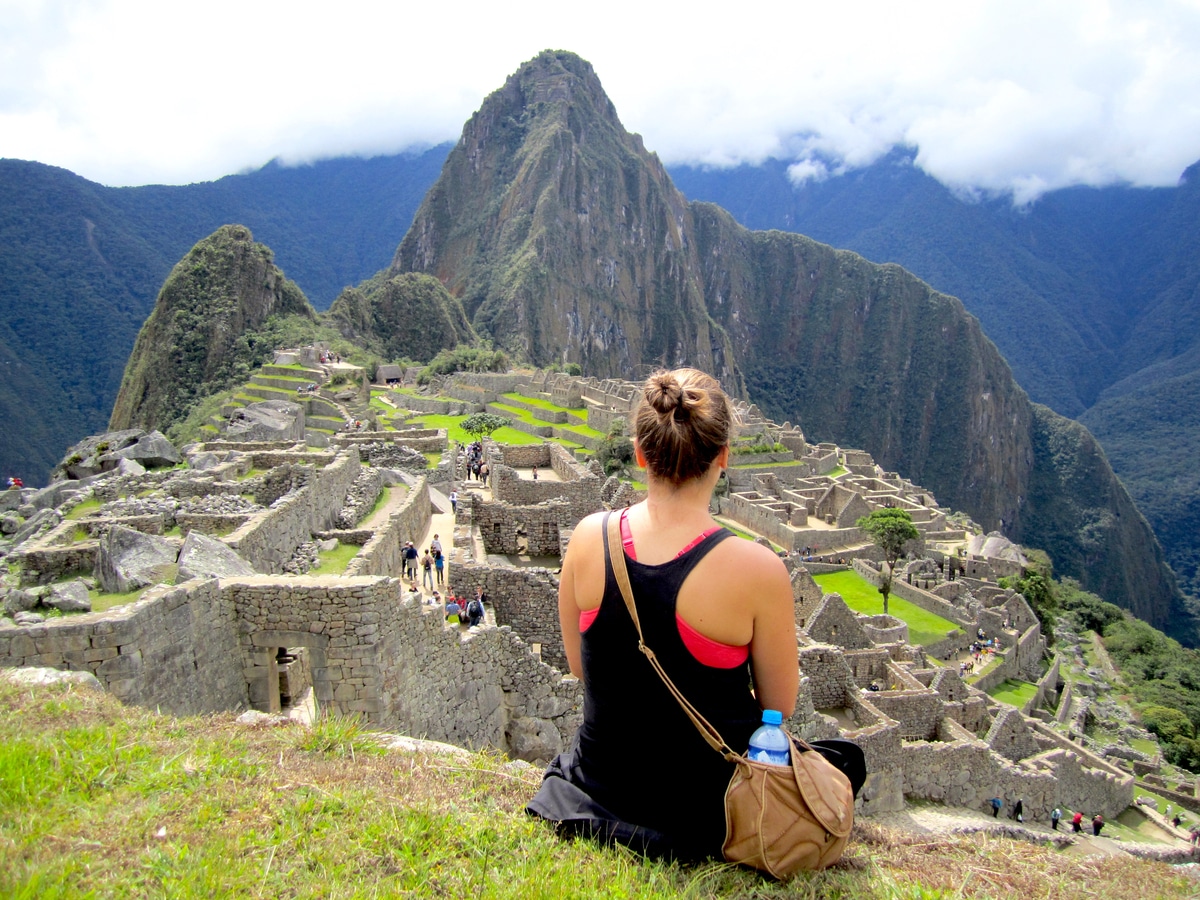 Machu Pichu VR is a 360-degree video of the ancient Inca city that offers a virtual reality experience of one of the most amazing places on Earth. The tour is accessible through desktop, mobile, and VR headsets.
The highly recommended VR travel experience to this Inca city includes:
Immersive 360-degree videos with panoramic views
Interactive tours that lead to each site
Detailed text descriptions
Culture, festival, and origin of the Incas
Unique photo galleries
Enjoy the VR tour of one of the most beautiful places on the planet.
7. Go On Virtual Tour At New York's Metropolitan Museum of Art
The Metropolitan Museum of Art's VR experience offers a range of activities and guided tours. This VR experience is an interactive journey through the museum that immerses visitors in art and history.
For example, you can visit Leonardo da Vinci's "Mona Lisa" painting and get up close with it while seeing every detail from every angle. It also features short documentaries on various aspects of the museum's collection, including one on Henri Matisse, about his wife Amélie Matisse's involvement in his work.
Apart from using HP's VR device, these virtual tour videos are also available on smartphones, desktops, and Youtube.
Check out the MET 360 Project.
8. Enjoy Grand Canyon National Park
Grand Canyon National Park VR experience offers a virtual tour of the Grand Canyon, which is accessible via an app for Android and iOS.
Like other VR  travel experiences, many personalized features come with this VR experience:
A virtual map of the Grand Canyon that allows you to explore the entire park by following different trails and viewpoints.
A 360-degree view of the canyon's south rim includes an interactive video, audio narration, and photographs.
An interactive hotspot on top of each viewpoint where you can watch videos or listen to audio tracks about specific points in history or geology.
The VR experience also offers the ability to visit any viewpoint from any angle without leaving your home.
Arizona's National Park Service offers several virtual tours of this natural wonder.
9. Visit Ireland's Oldest Malahide Castle
The Malahide Castle is one of Ireland's oldest castles, dating from 1185. The castle's VR experience offers a unique, immersive journey into the past. It provides an opportunity to see what life was like in the castle when it was built and how it has changed over time.
The Virtual Reality experience is set in 12th century Ireland, at a time when castles were typically surrounded by a moat. Many of the historical events occurred throughout the centuries in this castle, including:
The Norman Invasion
The Siege of 1641 and 1803
Irish Rebellion 1798-1800 and much more!
Using the VR headset, we can explore the rooms and corridors of this old castle. Both Oculus Rift and HTC Vive offer this virtual reality experience.
Take a glimpse of the Castle's VR experience.
10. Get Some Adrelanine With Dollywood VR Roller Coaster Rides
Home to some of the fastest and largest rides in the world, Dollywood theme park in Tennessee. It offers an array of attractions, including roller coasters, water rides, etc.
The main attraction at Dollywood is the Dolly Parton's Stampede which includes three different roller coasters. Other highlights include Country Music Hall of Fame and Museum, Splash Country Water Park, Smoky Mountain Cabins, and many other attractions that are sure to please family and friends.
A glimpse of the Mystery Mine roller coaster ride is here.
Concluding Thoughts
Taking a break from work and regular chores is essential to recharge our minds and bodies. Traveling is one of the most enjoyable and enriching experiences in life that can help us in so many ways. From mental health benefits to learning different cultures, it is all we need sometimes.
Virtual reality (VR) travel experiences take us to some of the most beautiful places, allow us to immerse ourselves in a new world, and experience all that it has to offer without leaving our homes. Stay tuned to us for more updates on the latest VR travel ideas! Subscribe to our website to not miss our daily updates and new content.