Are you a college student who's searching for online business ideas to start without investment to make some passive income? Or maybe you're a stay at home mom who wants to start her own small business online while taking care of your family. Whatever the reason might be, we have got you covered!
Setting up an online business isn't that hard; however, it sure does require time and patience to show any visible results.
What Is An Online Business?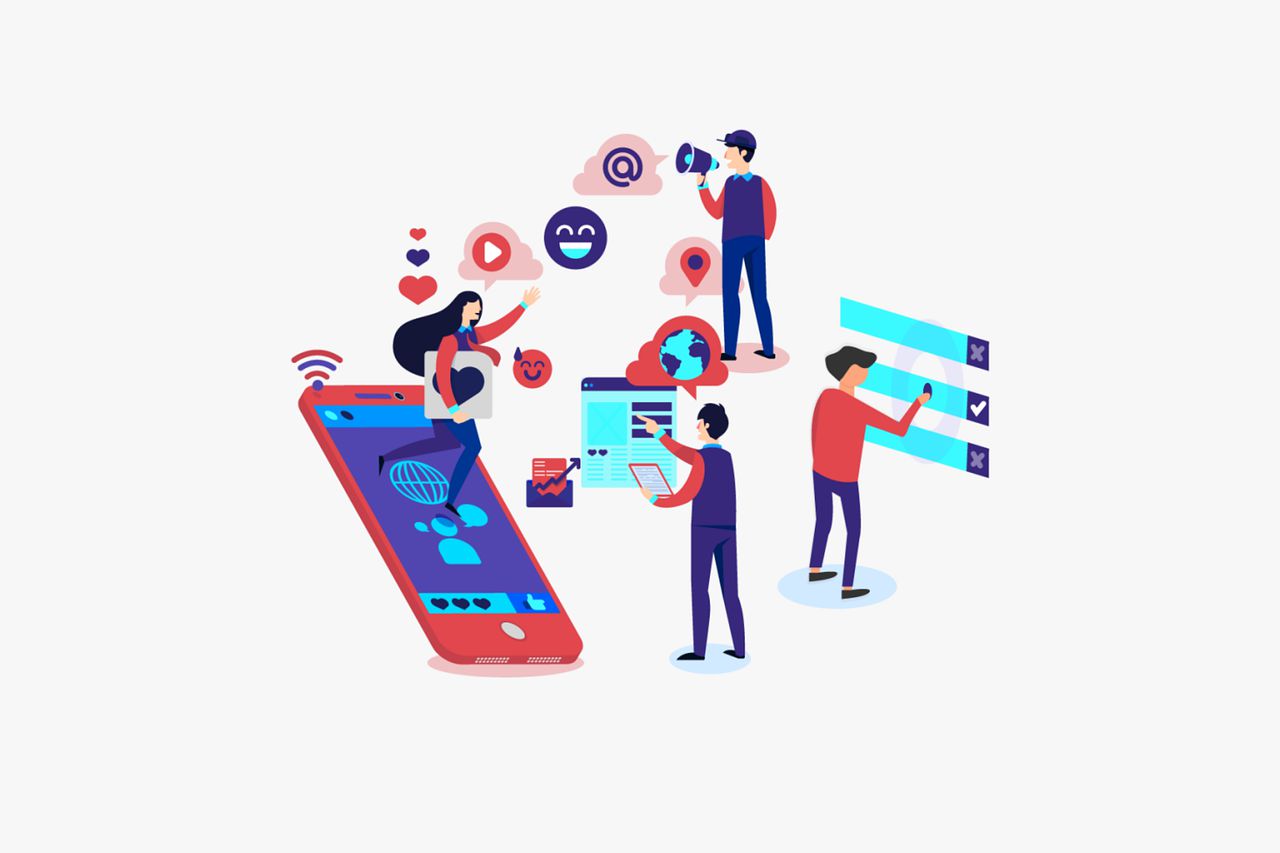 Online businesses are business activities that are done with the help of the internet. Such commercial activities include exchanging products (of various sorts such as an e-book) and services (of any kind such as writing) between groups, firms, and individuals.
The advantage of an online business ranges from the ability to conduct your business anywhere in the world.
Why Start An Online Business?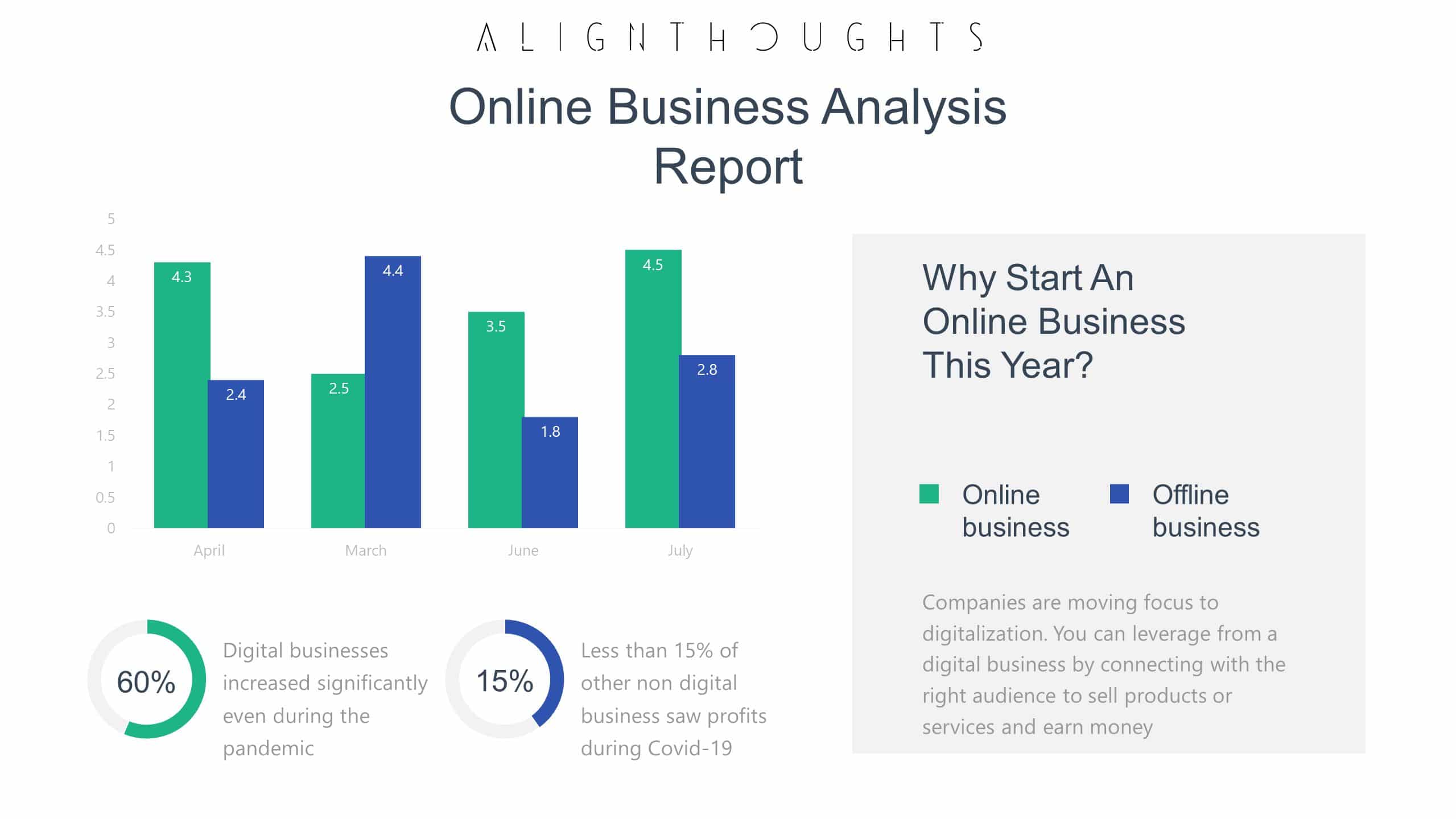 However, running a digital business can be challenging and isn't a piece of cake. Connect and target the right audience if you want your business to be found in the virtual world.
Best Online Business Ideas Without Any Investment
1. Start A Blog And Monetize It
Do you have a passion for writing? Or maybe you have a hobby which you'd like to share with the whole world?
According to statistics, 1 in 3 bloggers monetize their services online, and 10% of them are making USD 10,000 every year.
Blogging is an excellent option to showcase your artistic skills and creative side to the world out there.
For example, if baking is your passion, you can start a blog where you teach everyone how to bake and share recipes.
And the best part is you can make serious money if you legit treat your blog as an online business. However, the only catch is you will have to invest a small amount between $34.50 – $65.40 to set up a blog for monetizing it.
Most beginners prefer using WordPress, one of the famous platforms to start your blog and make money.
Bloggers earn money through the following streams:
Selling Digital Products
Sponsored Posts
Affiliate Marketing
Ads
2. Become A Freelance Writer
There are several benefits of freelancing. Freelance writing is an excellent online business idea if you always loved casting magic through words.
In recent years, there has been an increase in demand for freelance writers for businesses. In fact, there are 57 million freelancers in the US alone.
To be a successful freelancer, you must have a high-paying skillset and improve yourself constantly.
To monetize your skill, go on any internet platform like Freelancer, Upwork, Fiverr, and apply for a job. Put yourself out there.
In fact, about 31% of freelancers earn over $75,000 a year.
Being a freelancer would cost nothing on Upwork or Fiverr. All you need is a laptop, an internet connection, and a remarkable flair for writing.
However, to build a successful online business by doing freelance writing, it's always a wise idea to niche down your preferences.
These are some high-paying niches for writers:
Lifestyle
Business
Parenting
Technology
Food and Health
Marketing and Blogging
Apart from that, here are some websites where you can find writing gigs while starting your online business.
Freelancer
Fiverr
Upwork
LinkedIn
3. Publish A Book
Have you always wanted to publish your book?
Well, writing and publishing a digital book to sell online is actually pretty easy once you know its process.
All you need to start is a topic in your preferred niche and well-drafted content related to the topic.
Most importantly, other than writing, you can do the editing part by using online tools like Grammarly and EduBirdie.
If you want professional editing, it would cost between $400-$600. This budget includes editing, cover design, and book formatting.
4. Become An SEO Consultant
Search Engine Optimization is the secret ingredient that every business and website owner uses to get discovered by their potential customers online.
Seo experts are high earners, as their relevance in this internet age cannot be overemphasized. They are skilled to boost the SEO of a website.
What do SEO experts do?
SEO experts examine the website and provide a strategy to their clients, which further helps them increasing a website's visibility in search engines by improving the quality of the website content. It is also optimizing a website to rank highly in search engines.
The ways to monetize SEO can be to:
Charge a specific fee for a time-based consultation.
Work as an SEO freelancer writer or keyword researcher.
Sell products on your website.
Like many other things, to master SEO, you need to invest and upskill yourself. The cost of SEO programs varies between $1,100-$4,000.
5. Affiliate Marketing
Affiliate marketing has grown to be one of the best business ideas to be considered when choosing an online business. It is a type of marketing style where you earn a commission from the affiliate for promoting another person's product or service.
Did you know that publishers leverage as high as 84% of commission for a sale or sign up from a user?
This marketing system comprises the merchant, the affiliate, a consumer, and a niche product.
So how does affiliate marketing work?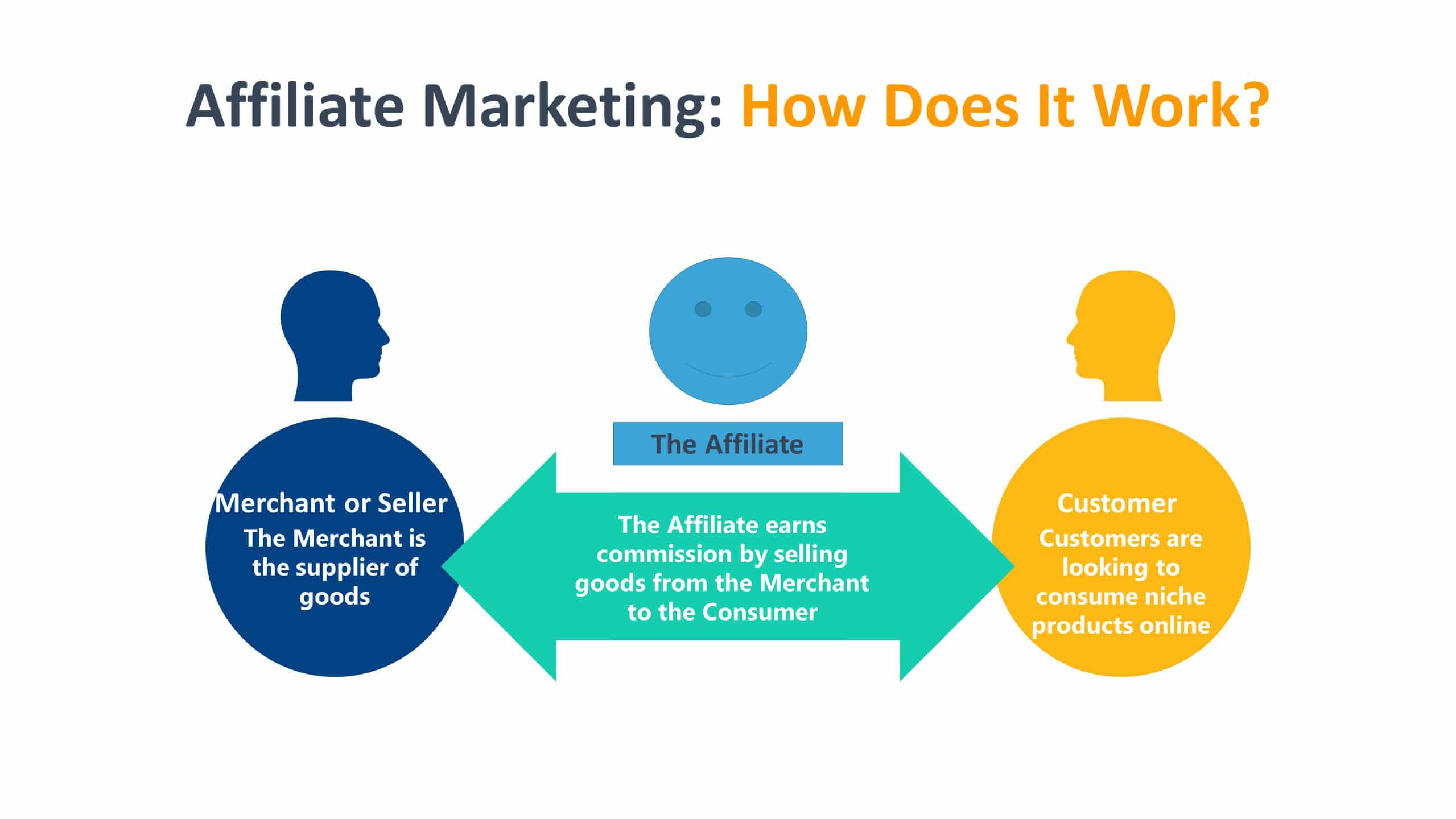 The affiliate sells products to customers and receives a cut on each product sold. Also, an affiliate marketer isn't in charge of the product creation or delivery of the product. They are just a middleman.
With affiliate marketing, you need to drive a lot of engaged user traffic to your website to make leads. And to do that, you will have to drive traffic from all your social media accounts to promote products.
6. Become A Developer
A functional website is a must for every business owner. If you love working on the technical aspects of creating a website, you can start your own website development business online from home.
A website developer is responsible for writing code for websites to feel functional to online users. You can provide your services to them with handsome pay because many small businesses need a good website.
Skills required to become a developer:
HTML/CSS
Responsive Design
JavaScript
Debugging
Basics of Back-end
Python
Java
Kotlin
.Net
React
7. Instagram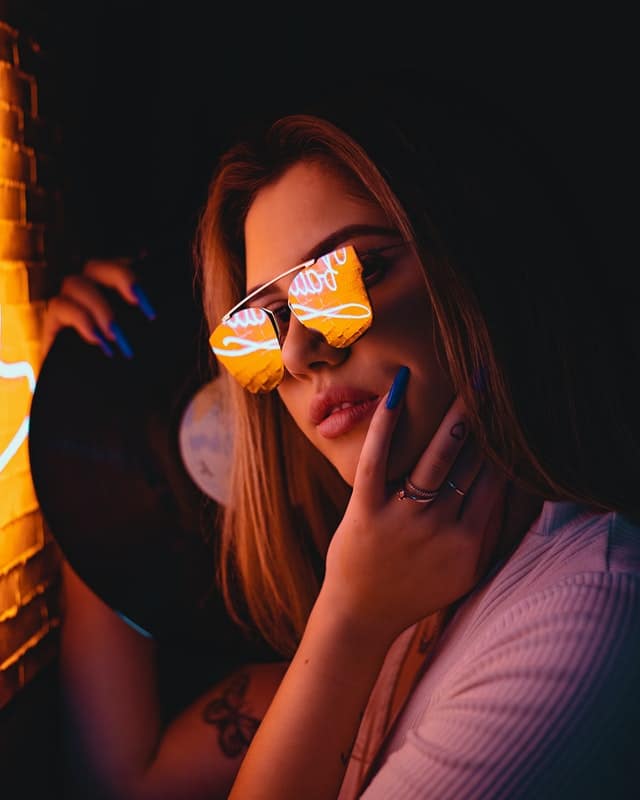 In this age, social media has successfully positioned itself on the world stage as a tool we cannot ignore. So if you have a painting hobby, there's nothing great than promoting your arts and selling them on Instagram.
According to sources, 78% of small-scale businesses get new customers from social media platforms.
Opening an Instagram account would cost nothing, but running traffic to your Instagram business page would. It costs between $0.2-$6.70.
Start looking for local businesses who'd like to sponsor, and with proper strategy, you'll be able to scale your business globally.
8. Start A YouTube Channel
If you love being in front of the camera, you can give a shot at starting a Youtube channel. With a YouTube channel, you can earn money through ads, sponsored posts, affiliate links, or even selling your products.
You don't even need to invest a massive sum of money while setting up a YouTube channel.
In fact, this is a great online business idea for beginners as they can record videos with only a mobile.
Things to consider before starting a YouTube channel:
Decide your niche
Post updates regularly
Learn YouTube Seo
Get Hands-on with useful tools to create videos.
9. Digital Marketing
Digital marketing is a hot topic these days as every business needs to establish a solid business presence online. For instance, a digital marketer is an expert who helps brands in framing online strategies for their business expansion.
Here are a few options to venture into the field of digital marketing.
Facebook Ads Specialist
Instagram Marketer
Pinterest Marketing
Email Marketing
If you love spending time on social media, you can start your own digital marketing business from home.
10. Sell Your Photography
If you have a knack for photography and love clicking pictures, put your photos online for sale.
All the beautiful pictures you see on blogs and websites are the property of someone else's, and images are imperative for every website because of their aesthetic and make a website look stunning.
You can start your own online photography business and sell them to bloggers. Popular stock websites where you can sell photos are:
GettyImages
iStock
Bigstock
Shutterstock
Foap
Adobe stock
11. Become A Teacher Online
Online teaching is growing exponentially and can be one of the best online business ideas for beginners without investment.
So if you have 5-6 hours to spare every weak, this is a great business idea to start at home. If you are a teacher already and want to expand your skillsets, you can start teaching online to students globally.
Moreover, in online teaching, students from different countries request a lecture, and if the teacher is an expert in that subject, they will go ahead and accept the request and record the lesson for the student.
To become an online teacher, one should have:
Qualifications of a teacher.
Successfully pass the exam and background check by the tutoring platform.
Check out these other factors that make a good teacher.
12. Start Dropshipping
Statistics show that there are 2.05 billion shoppers who prefer shopping online.
Dropshipping is a great online business idea without any major investment.
Firstly, in dropshipping, the store owner doesn't need an inventory or a warehouse and is not in charge of shipping products.
Great right? What then do you need for drop shipping, you might ask?
A drop shipping budget of $58.90, which includes:
$29 per month Shopify plan
$29.90 per month Oberlo plan
plus some budget for advertising
Hardware essentials include a laptop, phone, and internet connection.
Voila! You can set up an online store and partner with suppliers who provide manufactured products for dropshipping.
Moreover, the best thing about starting an online dropshipping business is that you earn money while traveling the world.
Here is how to start dropshipping: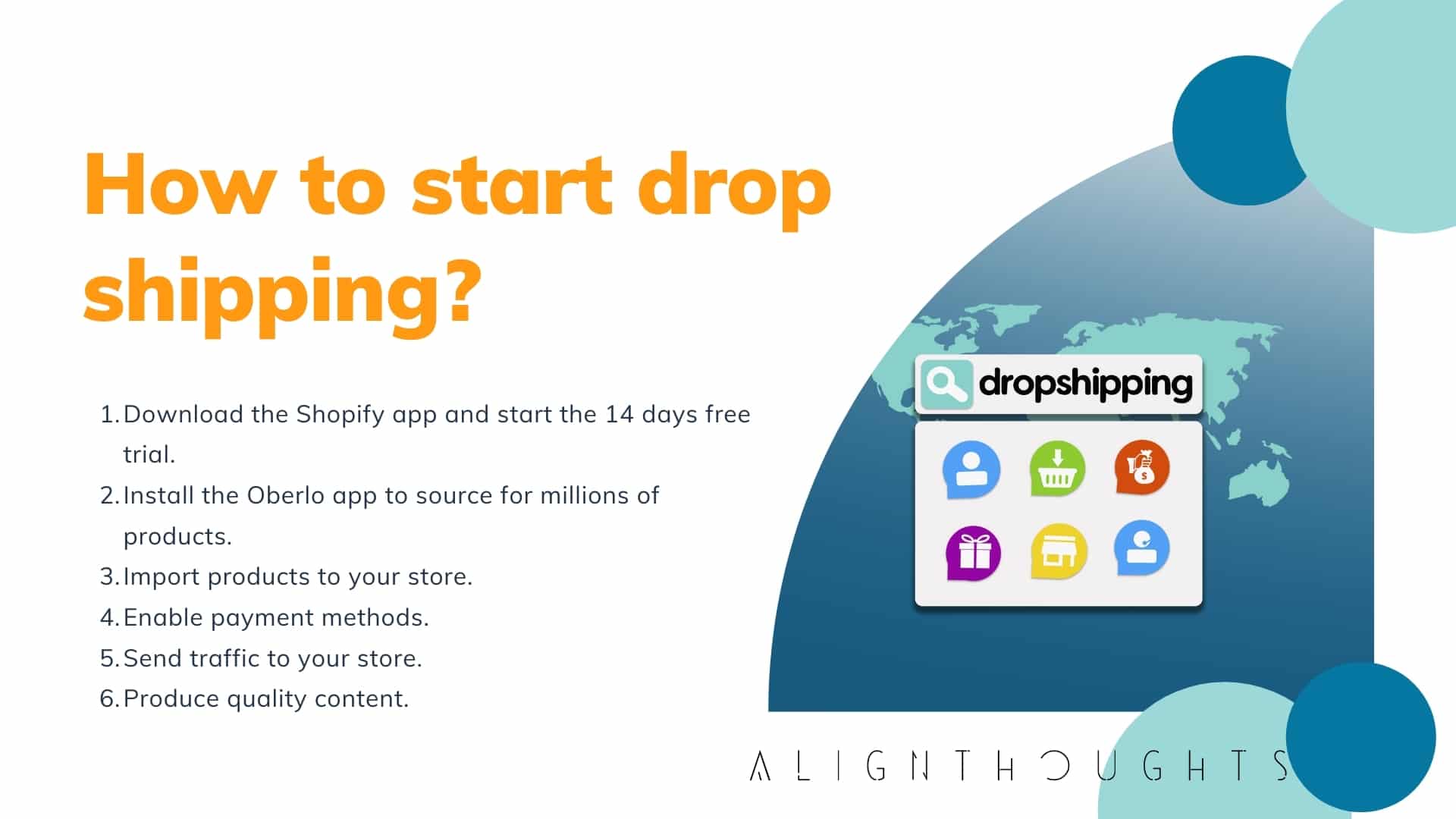 Yet another effective and easy way is to start dropshipping on Amazon.
13. Become A Freelance Art Designer
If you love to create art designs, you can sell your creations because brands always look out for incredible artists online to design their brochures, flyer, and printables.
You can even convert your art into greeting cards, postcards and posters and sell them on Etsy. Likewise, teenagers who have artistic hands can definitely start this online business from home without investment.
14. Create Websites And Sell Them
As a website designer, you can make a lot of money by helping businesses, companies, and individuals create websites.
As per stats, there are over 1.95 billion websites on the internet, and the number will only increase every year.
A freelance web designer makes an average of $26 per hour with a yearly income of averagely $52,000, and creating a website would cost between $100-$500.
There are quite a lot of website builder applications like:
Wix
Squarespace
Site123
WordPress
After creating a website, these online platforms can help you sell the websites:
Flippa.com
BuySellWebsite.com
Forums.DigitalPoint.com
GeekVillage.com
Siteindeed.com
15. Voiceover
Often, YouTube creators need a voiceover artist for their videos. So, if you're fond of talking and explain things in a precise way, you can work as a voiceover artist for your clients in their digital business.
Voiceover artists are also responsible for narrating audiobooks, animation, training videos, etc. The best part of this business is you don't need any degree, and it's very lucrative. Therefore, you also get to work from anywhere and earn money for talking.
16. Create Your Product & Sell It
You can create your physical products and sell them online.
There's a massive demand for the following physical products among the youth these days.
Jewelry
Tshirt & clothing
Stationery
Makeup & beauty products
Bags
Fashion items are trendy items to sell online these days as young people love looking their best.
Therefore, you can monetize this demand by selling your creations online and make serious money out of it in your business from home.
Concluding thoughts,
These are our top picks for online business ideas for beginners. So if you want to start your own online business from home, go on and take inspiration from this post.
It's absolutely possible to earn a full-fledged income from these businesses. However, you will need to put effort into setting up a business. Nonetheless, it's always worth every effort.
Few Asked Question On Best Online Business Ideas
What are the best online business ideas for beginners?
If you're a beginner, you can start with these online business ideas without any investment:
Freelance writing
Start a youtube channel
Sell your artwork on Etsy
Make money on Instagram
Sell your photos
Become a freelance artist/designer
Start a blog
Learn SEO
Dropship on Amazon
Publish ebook on Amazon Kindle
Online tutoring
Voiceover
Become a programmer
Self-Publish your book
Become a public speaker
How much money can I earn from online businesses? 
Setting up your online business requires the same amount of work as it would have been otherwise.
However, the process is much smoother due to the easy accessibility of online platforms. If you're ready to put in efforts, you can replace your day job after some time.
Why should I start an online business?
Online businesses provide you with the gift of freedom and flexibility to work from anywhere without any investment. Literally, the sky is the limit in online business!
How many hours should I commit to my online business? 
If you're a working professional, it's best to commit your weekend to set up your online business from home. Once you start earning a steady income, you can go ahead and replace your job with your business full time.
Who should consider starting an online business?
Online business is a great way to make money for:
Stay at home moms.
College students who want to earn some pocket money.
People who dislike their 9-5 jobs.
Do you find this article on some of the best online business ideas useful? Share your thoughts in the comments section!