Are you looking to move to a place with a better quality of life? Wondering which are the best countries to move and start a new life? Leaving behind everything, and switching to a new place altogether can sound scary. But don't panic, we're here to help you! QLI (Quality of Life Index) lists the countries that offer the best opportunities for a safe, healthy, and prosperous life for expats and people living there. Some of the best countries to live in Europe and other parts of the world contribute to a better quality life overall. Hang on to learn about the factors impacting the quality of life and what are the things expats must know before moving to another country. By the end of this article you will also know about the cities or countries with the best quality of life index.
Did You Know: Chad and Sudan also among the worst countries to live in.
To live in a country where nothing seems to be familiar must be challenging. It is indeed a big decision to move to a different place for your entire life. Most of them leave their country for study or work.
Studying abroad is one of the safest options. While studying he/she has time to learn about the culture and lifestyle of the new place. You earn time to get accustomed to the city. And if you like the place, you continue living there, if not you can still come back to your country to take up a job.
Here you can check out this latest cost of living and the quality of life index of every country in the world.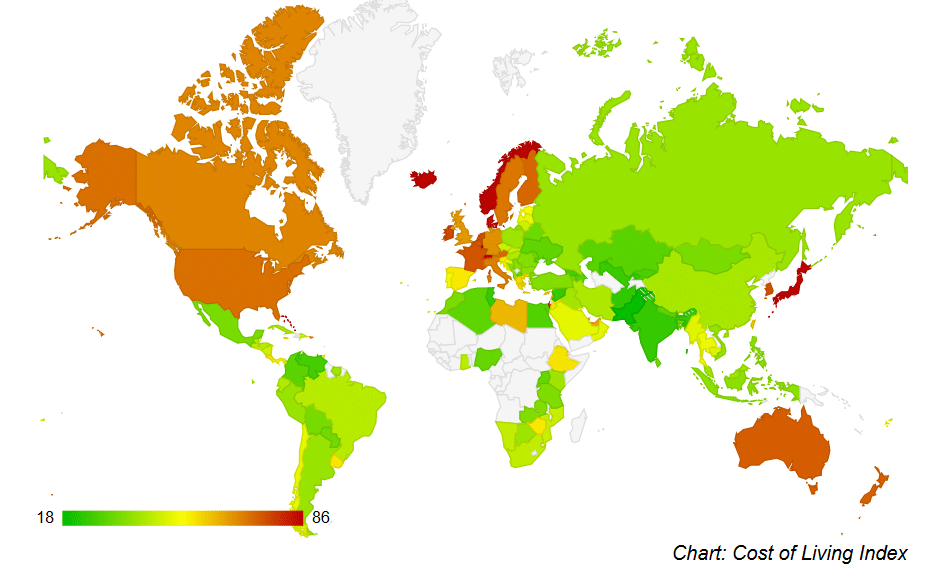 Here are the things that people consider to move to a different country:
Job security
Better quality of life
For relationship
For study
Expats all around the world have a lot to say about their adopted homes.
Things Expats Must Consider Before Moving To A New Country
To experience a good quality of life one must consider the below factors:
Social benefits
Ease of settling in
Jobs
Finances or Income levels
Tax levels
Cost of living
Work-life balance
Safety
Good quality educational institutions
Environment and health
Housing
Civic engagement
Community
Access to services
Life satisfaction
Based on the points mentioned above, some of the top countries you should consider moving to now are: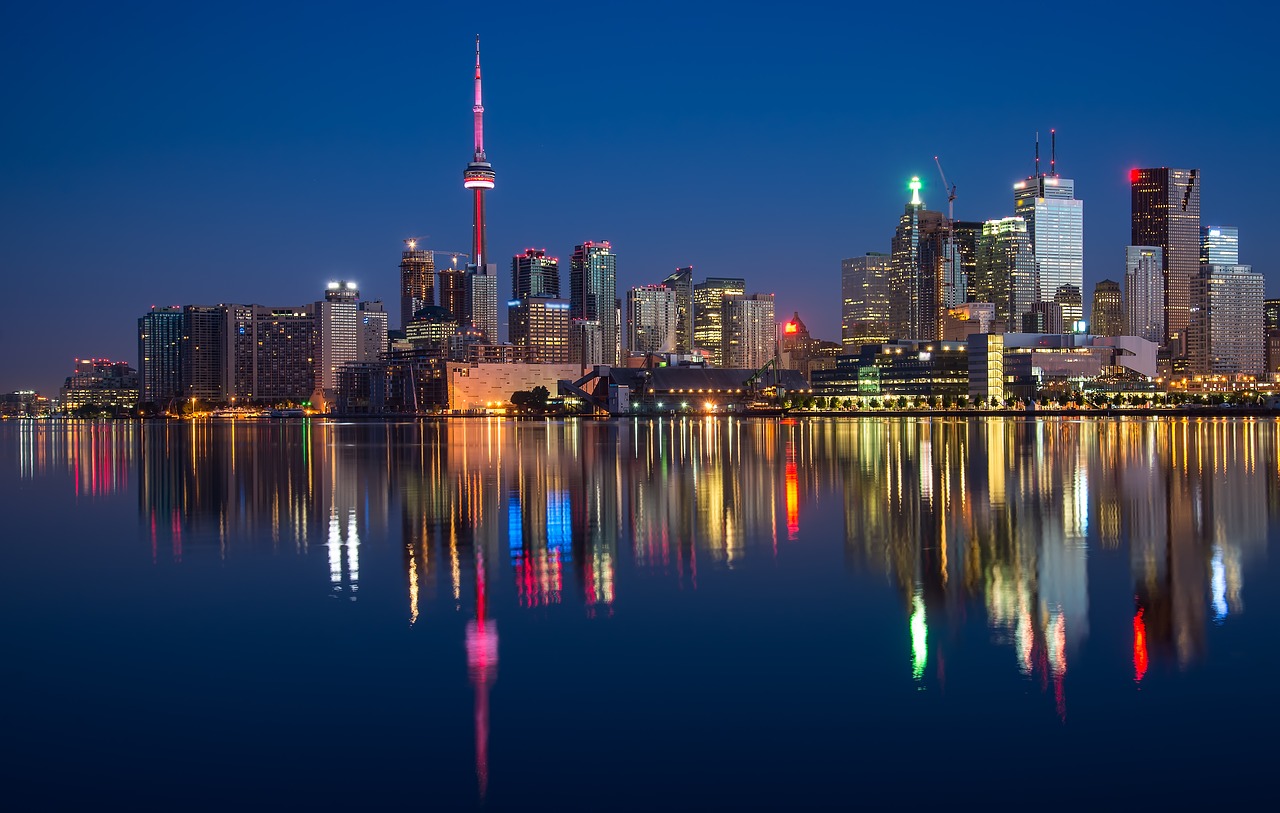 Best Countries To Move To For A Better Quality Life
1. Denmark
One of the best countries to live in Europe is Denmark with a quality life index of 196.47 (as of 2019 Mid-Year). Democracy and equality are two cornerstones of Danish society. It is a country where decisions are a collective agreement, and the power is decentralized.
Additionally, Denmark has a zero-tolerance for discrimination. Everyone has some role to play. Men and women are treated equally in the workplace.
Excellent health care, childcare, and an education system make Denmark a great country to move immediately.
The high taxes paid by the working force finance all these facilities. So a big part of the salary goes to the government as tax. This system ensures a high standard of living. Furthermore, all residents have equal access to such services.
Similarly, the work-life balance is great. A full-time position has working hours from 8 am to 4 pm. It promotes efficiency and punctuality. Another aspect that makes Denmark a great place to live in is parental leave for both: mother and father.
They are entitled to 23 weeks of parental consent and the mother can take four weeks to leave before the expected due date.
All of them make Denmark a great country to live in.
https://alignthoughts.com/the-worlds-ten-most-innovative-countries/
2. Sweden
Sweden is one of the best countries to live in Europe with a quality life index of 180.52 (as of 2019 Mid-Year).
Despite the high taxes, the universal health care plans in Sweden are amazing. The income taxes can go upto 30 to 45% of your salary, but the doctor's visit is free or at a nominal charge. Child benefits include daycare and free education as well. Adults enjoy pension schemes and benefits from the employer.
Such great care packages and good social benefits doesn't make it harder to pay a significant chunk of your earnings to the government.
Sweden is also considered as one of the most environmentally friendy countries. One of the reasons for this is the fact that Sweden recycles most of its garbage to produce heat.
If you love the cold weather and all the winter sports, it is an excellent country for Ski, ice skating, hockey and sledding. Additionally, Swedish summers are great too.
In summers the sun in Sweden, doesn't set until midnight giving a lot of time to do fun-filled activities with your family and friends. Most Swedes enjoy long summer vacations with activities like swimming, kayaking, hiking, and picnics with the family.
Public transport is comprehensive. Roads/rails/ferries well link each big or small city. This ease of transport affects the environment positively. People do not prefer to own cars, so there is no pollution.
There is seldom corruption, and the politics are transparent. It is also worth a mention that Sweden has a very active expat community. Stockholm and Gothenburg are the two cities with best quality of life for expats.
3. Norway
Another one of the best countries to live in Europe for raising your family in Norway. Known for its exceptional outdoor life and loads of winter activities, doesn't let the snow bother. Oslo in Norway is one of the best quality of life cities with a free business environment.
Kids enjoy the outside life that would keep them away from mobiles etc. Hiking in the woods and camping outside would let you breathe and enjoy the nature upfront.
Here Are The Six Ways To Earn Money Without Having A 9 to 5 Job
The education system is relatively inexpensive. The government offers exceptional quality of education. Besides, college and university education is free.
Healthcare in Norway is of high quality and covered under the national system.
The work-life balance is fantastic as the evenings and weekends are usually free so that a person can enjoy quality time with their family.
4. Finland
Finland is the safest and happiest country according to the happiness Index of 2018. It is safest because there are no political threats and is most eco-friendly. Helsinki is one of the best quality of life cities in the world.
Also considered as the healthiest nation, Finland has trees all around the country; making it a paradise for nature lovers. The cycle lanes and excellent public transportation preserve the environment.
Apart from this, the quality life index is 195.06 (as of 2019 Mid-Year) making Finland one of the best countries to live in Europe.
Top Five Countries With Highest Happiness Index In The World
For those like me, who would love to witness Northern Lights, you need to move to Finland soon. You cannot visit here and expect to see them; you have to live here to experience them.
5. Canada
If you're looking for best countries to move to for a better quality life, Canada is the one. A high standard of living in Canada makes it another best country to move in. It has better employment opportunities and personal freedom. The crime rate is low here, and primary health care is free.
Due to its multi-culture, the expatriates feel familiar. In addition, the scenery, cuisine, and various sports make you feel right at home.
The cities in Canada offer the best quality of life with a rating of 169.42 (as of 2019 Mid-Year).
Other Top Countries For Expats
According to the reports from Internations.org, based on the quality of life for expats, below are the top places you must consider moving to:
Taiwan
Vietnam
Portugal
Mexico
Spain
Worst Countries For Expats
Kuwait
Italy
Nigeria
Brazil
Turkey
Final Words on Best Countries to Move to
In conclusion, most of the countries featured on the list have a lot of things in common. Despite the high rate of taxes, cold weather, people are happy. They like to give money to the government since the government uses it for the benefit of all its citizens. Furthermore, the education system, health care, and childcare help these countries to stand out.
Key Takeaways
To experience a good quality of life in a new country one must consider factors like Social benefits, Housing, Jobs, Safety, Community, Education, Health, Cost of Living, and Income.
Pay keen interest on what you would be pursuing in the country you move. And find out how good is the market and opportunities.
If there are language barriers for you to socialize with the local community or for your growth, try to overcome them by learning the foreign language.

Most importantly, check OECD regional well being factors in the country you are planning to move.
While you may zoom in and learn everything happening in the country currently, you must also try to have a big picture of the economy and its impacts later when you move.

In the end, select countries that offer the best opportunities for a safe, healthy, and prosperous life for you and your family.
If you're hanging around until now, then you must have read the entire article. 🙂 Hit the like button below if you enjoyed reading the article or if you find the article helpful.
Are you an expat living in one of these countries? Then, let us know if you agree with our thoughts. According to you, which are the best countries to move to? If you think your country must be on this list, then comment below your country name. Perhaps, we can go ahead and add it in our next blog. Why wait? Go on and leave your suggestions in the comments section below! For more fun and interesting content, stay tuned to our newsletter by subscribing to us.