Easy To Prepare Meals for House Parties
The festive season is fast approaching and you know what that means right? It's party season! If you are like me, then you'd probably be hosting a few parties of your own. I found the key to making hosting delightful is finding easy, delicious party meals. Foods that require little or no cutlery so guests can pick and go and clean up easily too.
With that in mind, we've put together an infographic containing five easy, delicious recipes specifically compiled for house parties. Go ahead and share your feedback and do not forget to click the share button to help your friends out there, who are looking for new homemade party recipes. 
1. Lemon Caper and Parmesan Potato Bites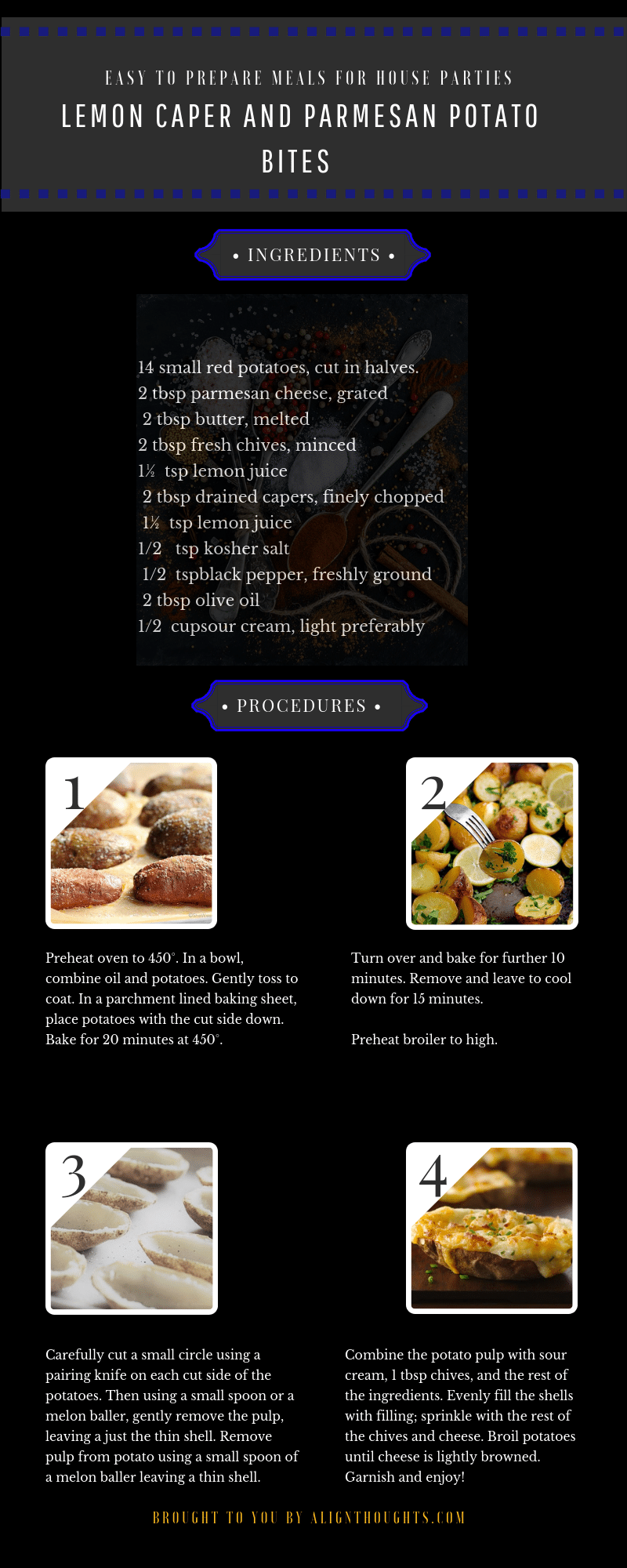 2. Mushroom and Goat Cheese Purses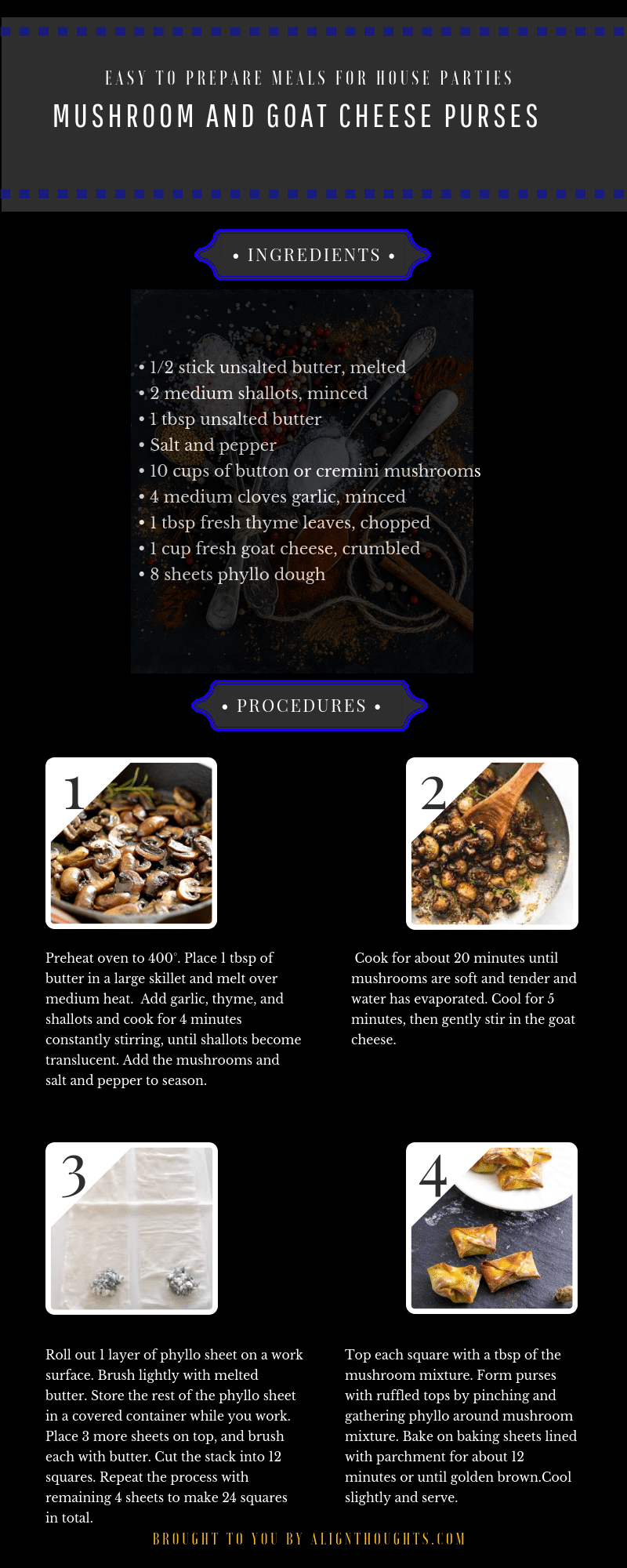 3. Delicious party chicken wings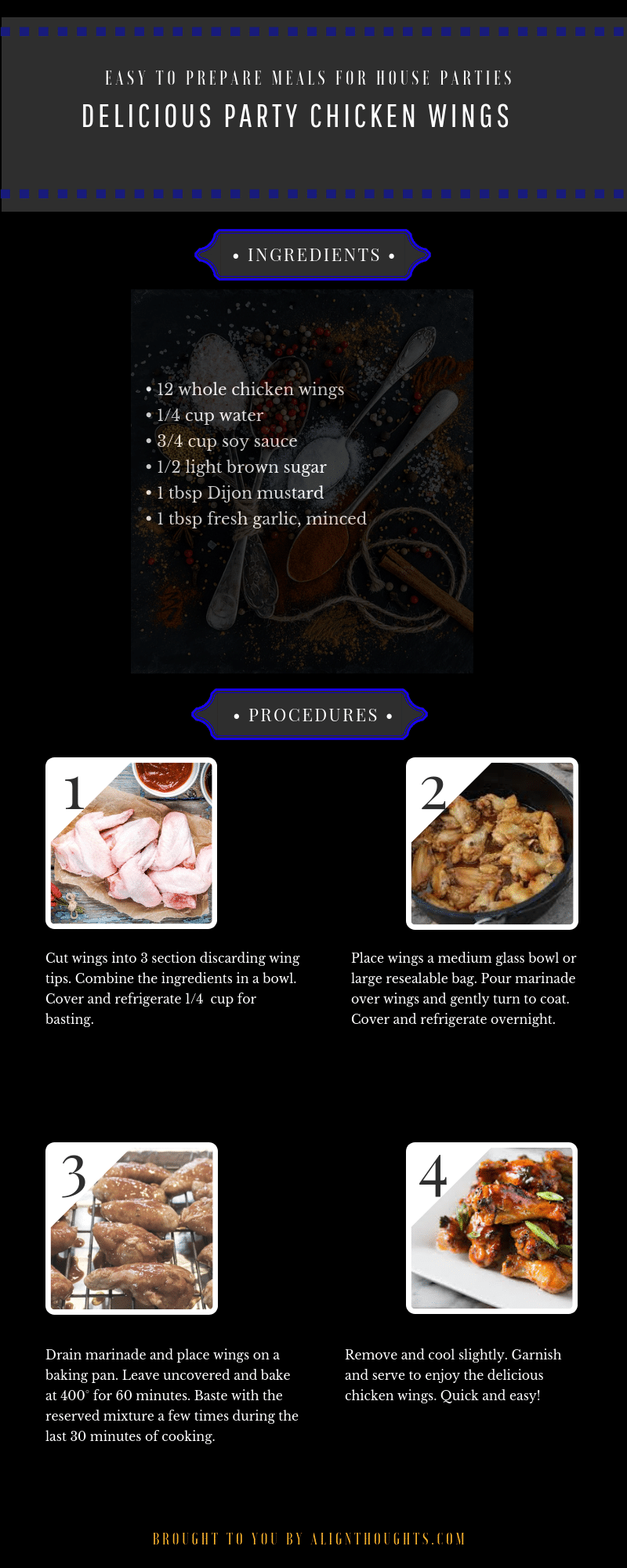 4. Avocado fries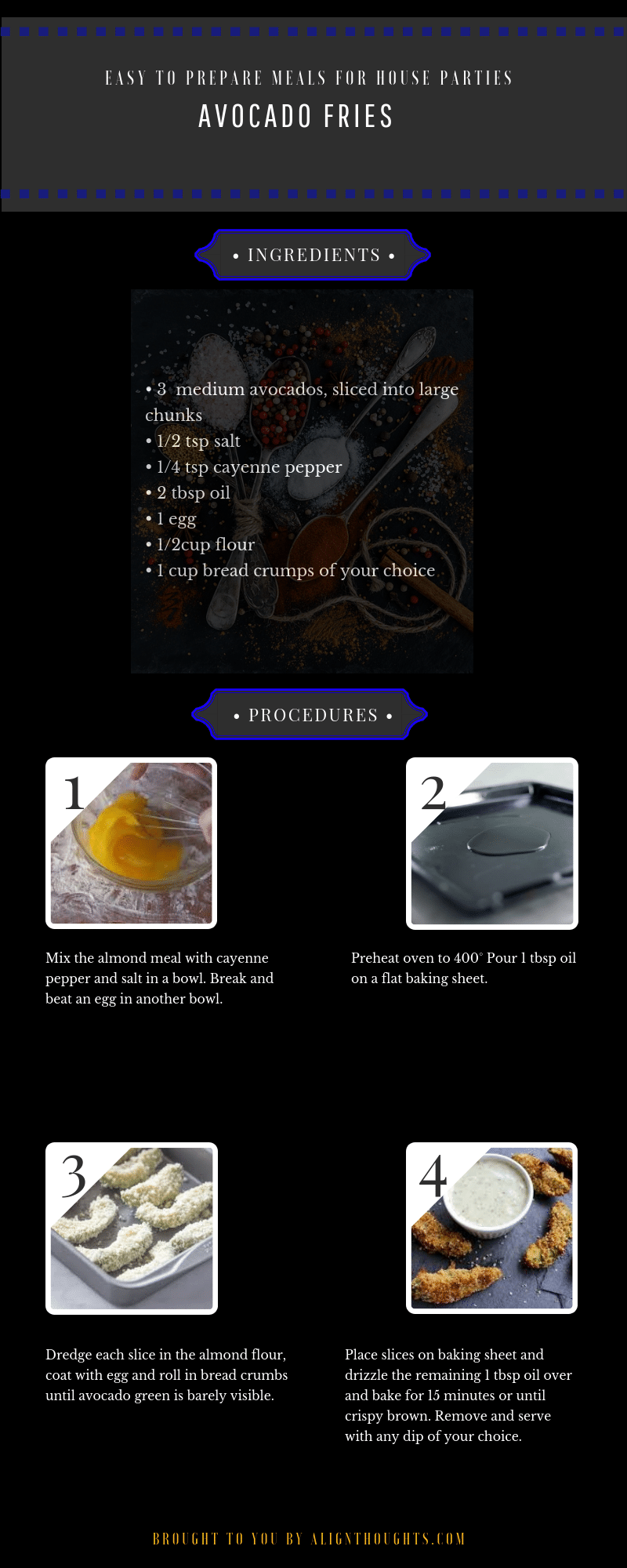 5. Mini crab cakes and Lemon Chive Mayo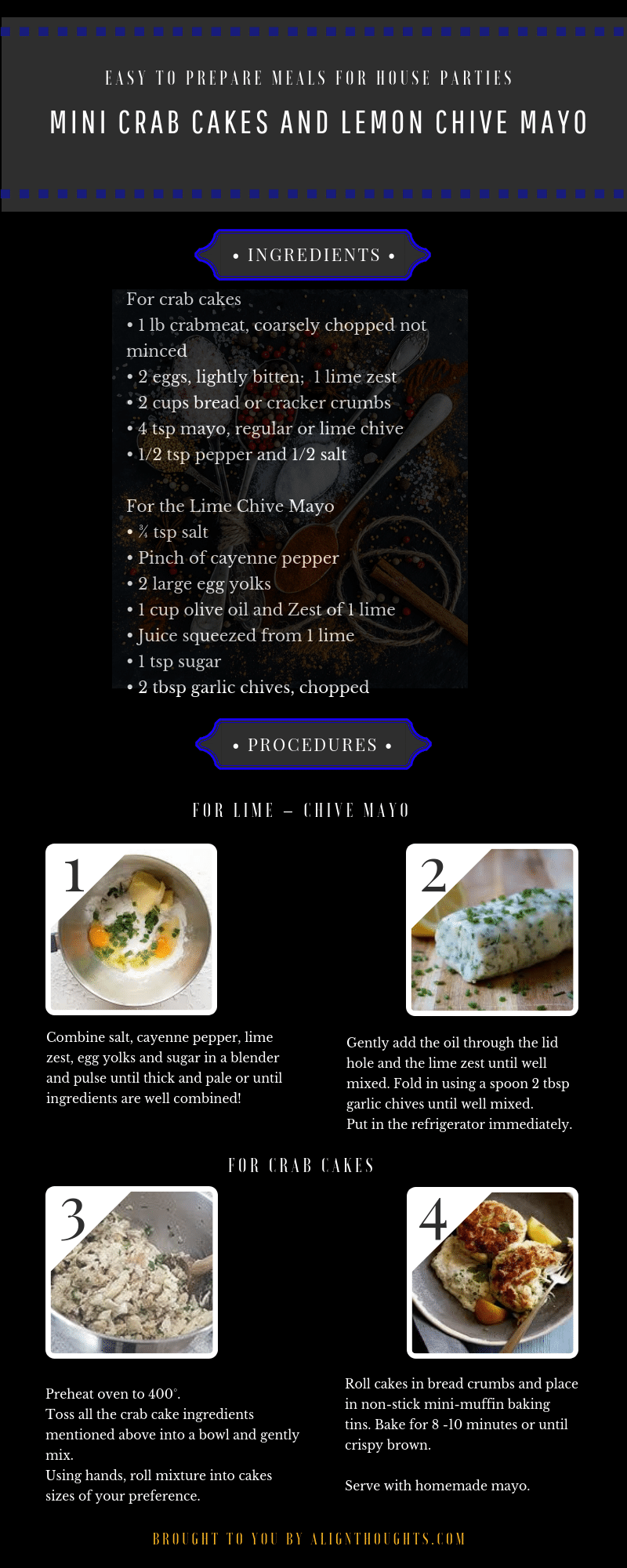 The important thing to note about party food is to keep it simple, light, and delicious in other for the party to flow smoothly without interruption. We love discovering new recipes! Kindly share with us your favorite delicious, easy party food recipes, and also remember to share these yummy diner recipes with your friends and family.
Also, stay tuned to our newsletter by subscribing to us for more articles like this. You can also follow us on our social media channels for more updates.