It's Valentine's month, it is also the most appropriate time to take your relationship to the next level. Do you have no idea how to impress your love? You don't want to do the typical dinner and movies because that is what everyone is doing. Especially during this time all of the good tickets at the movie theater are taken. Date night is full of cliches and boring romantic gestures as it is. You don't want to add to the mundane routine of picking an ordinary date that you probably went on last week anyway, right?
30% of the US population aged 18 to 29 years stated using online dating apps.

While online dating is getting more and more common in the US and other parts of the world, 67.8% of U.S. Tinder users were male and 32% were female.
Here are some unique and fun date ideas for couples on a date that you must try to stand out the crowd and have a happy date.
Unique and Fun Date Ideas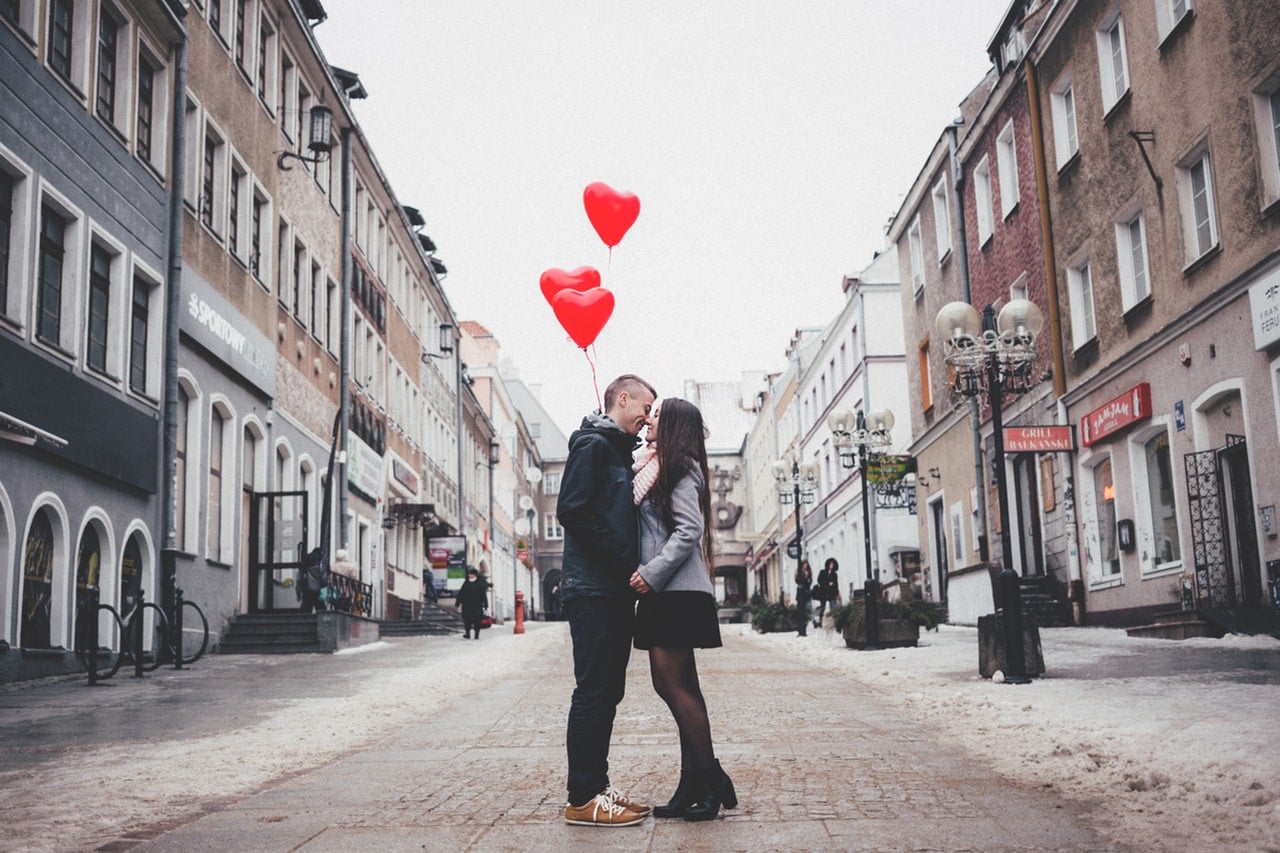 1. Go Dancing
Going to dinner and dancing is always a classic date idea that is sadly not done anymore. I do not mean going to the club and dancing. We see that kind of dance every day.
I mean going salsa dancing or doing the tango. If neither of you knows how to dance like this, you could even take dance classes as a date, and it would be very fun.
This was something done a lot more often years ago, but now I am sure it would be a breath of fresh air to sweat it out on the dance floor of salsa music rather than "Apple Bottom Jeans" by T-Pain.
2. A Scavenger Hunt
One great date idea that can be a lot of fun is going on a scavenger hunt. I'll admit, this one takes some doing, but it can be so much fun. You can be creative and come up with any challenges you want. It's your scavenger hunt so you can be as creative as you want to be. You can create sexy challenges, use special prizes, the possibilities are endless and only limited by your imagination.
3. Roller Skating
This is another date idea that is a classic and was once really popular. In older movies you see couples going rollerblading outside and stopping for ice cream, but you rarely see people doing that anymore. This would be a lot of fun and bring out the childlike enjoyment in yourselves. Bonding like this as a couple is always a nice feeling. If it's your first date, this option also helps loosen you both up so you can be more comfortable around each other after laughing like little kids.
4. A Spa Day
I love the spa. I love being pampered. I am not sure who doesn't. A spa day full of massages and sits in a sauna can be so relaxing; it can be something you both need on a Friday evening and could be the perfect date idea for someone who works a lot and could use a day just to breathe.
5. Re-create Your First Date
This idea is absolutely adorable, and your significant other will love it. It means that you remember your first date (that always gets you bonus points, fellas) and it would be special enough for you to want to do it again.
This date idea is sentimental and probably is best for more seasoned couples to help rekindle the old spark and remember why and how you two kids fell in love. This date will bring a kind of nostalgic feeling and may even bring a few tears as you travel down memory lane and think of how far you've come together.
https://alignthoughts.com/proven-dating-tips-for-introverts/
6. The Perfect Getaway
One of the random date ideas is to get yourselves far away from the city. Get a hotel or Airbnb even at some place outside of the city. Get a nice place where they don't have to look at any of the same old scenery. With this option, you could even plan a trip out of the country or somewhere far away. The basic point is to get away.
Get away from all of the everyday things that you do and deal with regularly.
Surprise your significant other with tickets to Hawaii or London of course if you can afford it. It doesn't have to be planned with an itinerary, just get out.

This is also a good one for someone who works a lot and needs to relax.
However, anyone would love being able to get out of town. This idea is fun, spontaneous, and also incredibly romantic.
7. Go On a Shopping Spree and Then Model For Each Other
This idea is both creative and a lot of fun! Go to the mall or your favorite stores and shop for some sexy outfits or clothes you know your significant other will love. Then, you can go home and model them for each other. You can turn it into a challenge or theme the outfits anywhere from fancy outfits to sexy lingerie attire. This gives you some creative freedom as well.
8. Meet Somewhere and Pretend You've Never Met
Have you ever seen the movie "Four Christmases"? Well if you haven't, in the movie the main couple, Brad and Kate, meet at a bar and have an interaction with each other that leads to them getting together. You don't find out until a few minutes later that they were already a couple and planned to meet out and pretend to be different people.
Now while I am not saying you should go out, insult each other publicly, and then run off to the bathroom, I am suggesting that going out and trying to re-woo each other is a great way to rekindle sparks in relationships.
Go meet someplace public and you can make up different names or go and role play using characters completely different than yourself.

This is a super fun date idea and can be extremely sexy. This idea is another idea perfect for seasoned couples.
9. Create a Love Capsule
This date idea is so adorable that when I began to type it, I said "Awwwwww" out loud. I know you've probably heard of a time capsule, right? Well, a love capsule is kind of the same thing; only it is centered around your relationship.
This idea is a great and romantic idea for couples that may be engaged or newlyweds. You can write each other love letters and put them in the time capsule.
You can put things you've given each other in there. Or you could place something that holds sentimental value to both of you inside and then chooses a date to open it or add to it later. You could add to the time capsule every five years until you're sixty or you can say you won't open it until you have your first grandchild. It is completely up to you and what feels right to you as a couple. This is probably my favorite idea on the list.
What A Man Needs In A Relationship – Things Guys Want From Their Girlfriends But Won't Ask For
Final Thoughts,
February is the month of Valentine's Day and love. You can express your love and appreciation to each other in many different ways. There are no rules or limitations (other than the law, of course). You honestly don't have to spend a bunch of money or do something extravagant.
If the love is real, anything coming from your heart will do.
Hopefully, these ideas are helpful. Some of them are expensive. Some of them are extremely easy on the wallet. Some of them are incredibly simple, and some of them are incredibly romantic. It's best to pick something that fits you and your partner, but most people aren't doing things like this, so I am sure any of these ideas, your partner will love.
Do you have a Valentine this year you want to do something special? What are some dates you've had that were unique, fun, and perfect for your relationship? Share your fun date experiences down below!
Also, subscribe to us and stay tuned for more such helpful articles.