Ditch the couch for once! How many days do you really get off for a week or in a month? Perhaps solely the weekends? Call those eight or ten days. And yes, you are the lazy one to sink into the couch; wrap a comforter around and doze off, binge watch a few Netflix shows or fall prey to the tech burnout. How to relax your mind when not working or staying at home?
First things first! Ignore your flooding inbox, turn off your phone, skip the chores and make your day productive and enjoyable. Seize the day darling!
What to do? Well, yeah I'll help you to relax and enjoy life! Thank me later!
How To Relax Your Mind and Enjoy Life When Not Working?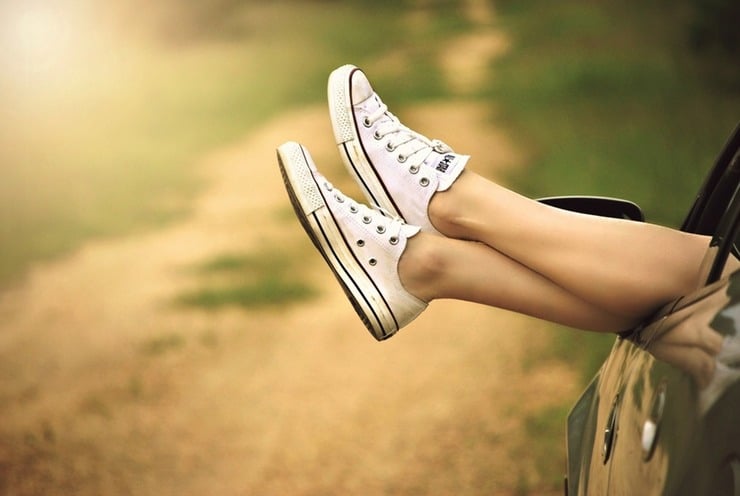 1. Getting Lost In A Home Library Is Not Loosing At All
If you are quite the bookaholic, books won't hurt you even the slightest. Get lost in the webs of words and rediscover your love for the fictional world. Once again, become a part of a story will teach you how the younger you, used to 'live'!
If you're not a bookaholic, start reading any book for at least 15 to 20 minutes before going to bed. You will eventually pick up the habit, moreover, everyday reading has several benefits to your mental health.
Having a home library can be beneficial to read books from your comfort zone.
2. YouTube And Fun DIYs?
Do you have a creative bug too? Why not spend some time nurturing it. You can easily try some fun DIY projects at home, without any investment. Cushions from old t-shirts, home décor, and DIY crop tops are just the beginning. And believe it, the sky is the limit!
Check out some of these interesting DIY ideas for home decor to start easily. While you're on youtube you can also look for the women singers and women dancers on YouTube whom you must subscribe to.
3. Workout To Rejuvenate Completely, It Doesn't Get Better!
But don't get caught up in your smartphone for too long.
Hectic work schedules, evenings filled with loud music & booze and dragging along the daily chores. Our body surely loses in the long run. If not daily, you can begin with some light weekend activities. Try swimming, walking, jogging, or cycling. You can also try a home workout routine.
Eventually, as you begin to enjoy these activities, you will incorporate them into your workdays too.
4. Be The Tourist In Your Very Own City
Rome isn't the only place where you can wander. Adventures await you in your own city. Explore, discover new sights, try out some exciting activities or raid a new restaurant.
Do whatever piques your interest and in no time, you will feel like a stranger. There is so much you never had time to experience. Who knows you might just find a new buddy too!
5. Head Over To A Winery Or A Brewery
Ah! Isn't that for the oldies? Fortunately, no. The city outskirts often have wineries, while breweries might already be your favorite. Free tours coupled with low-cost or complimentary tastings are just some of the benefits.
Also, you have the option of trying new blends made using locally available ingredients and learn how the preparation of your beloved libations goes about.
Check out the 10 best vineyards and breweries you must consider visiting.
6. Catch Up With Your Old Buddy
Meet up some old buddies and revisit memory lane. You will find great pleasure in the chit chats and the pranks that will go around that small table.
The memories and the tears of joy will sting at the corners of your eyes as you re-enter the fascinating would that was always bursting with either laughter or heartfelt care. Yet, your lips will curve into a genuine smile.
7. Volunteer And Earn Some Good
They say blessings are the best you can receive. Visit an animal shelter or volunteer at an old age home. Money can't buy the happiness that you will feel when the pets snuggle up against you or when grannies and grandpas give you the wrinkled smiles. Surely, satisfaction at its best!
Cook, eat, repeat or buy the thing that has been idling away in your prospective shopping list that never saw day (simply because you deserve it!). Unwind with whatever gives you joy. Forget the jam-packed roads and make the day count.
Comment your thoughts and don't forget to subscribe to us and stay tuned.
Enjoy more interesting articles below!