There's nothing like a good sports movie or documentary. If you love sports and are a movie junkie, then the best entertainment for you is these sports biopics. Many sports personalities defied all odds, from cricket to boxing and baseball to soccer, and made their mark on the world. Unfortunately, not every one of these personalities could get their own biopic.
Among the many sports biopics list, we present a list of the best inspirational sports movies and the Netflix sports documentaries that you cannot afford to miss.
Go on and binge-watch them to get inspired!
Best Inspirational Sports Movies You Must Watch At least Once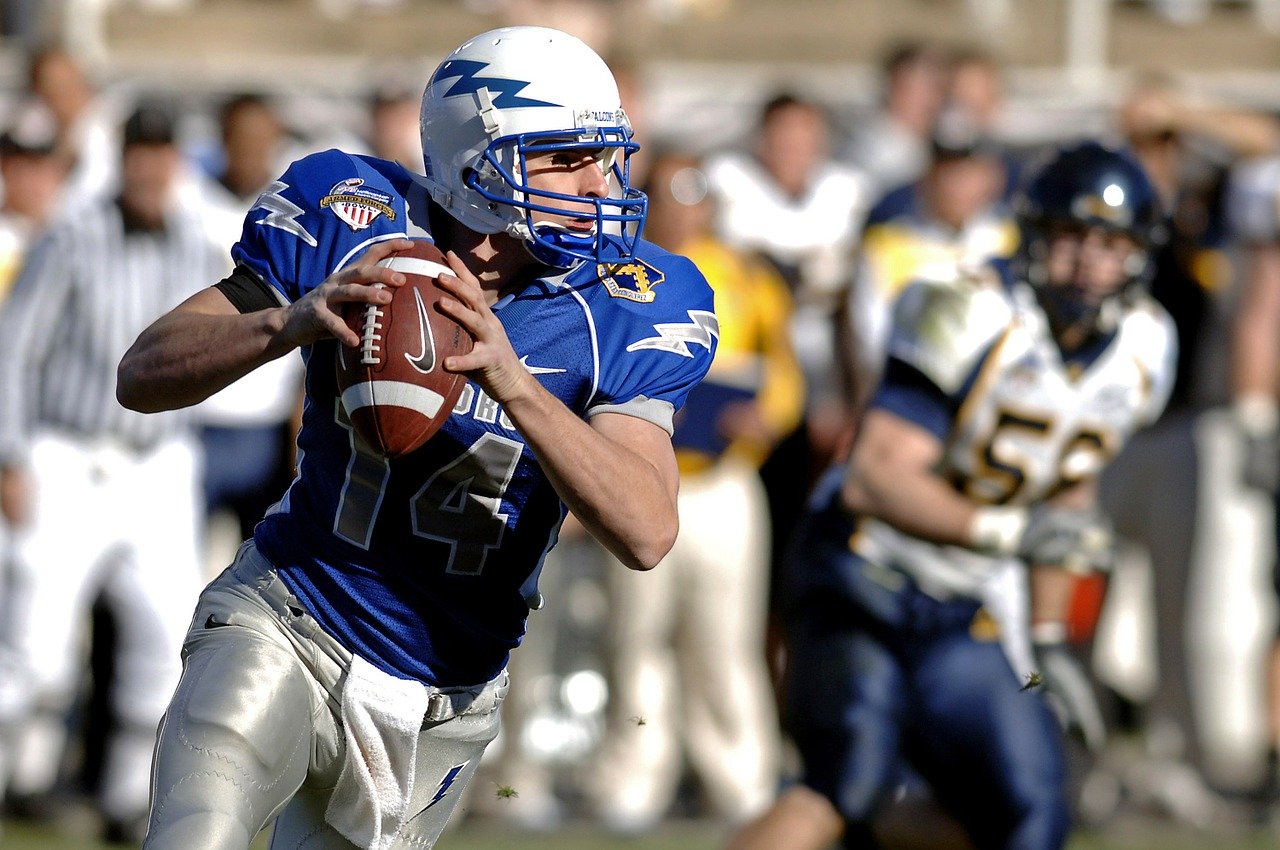 1. The Karate Kid (Release Year 1984)
One of the best American martial arts drama films, the Karate Kid, was written by Robert Mark Kamen and directed by John G. Avildsen.
With scene-stealing performances, the sports biopic was released in 1984 and is the franchise's first installment.
The movie highlights how a young boy who was a victim of bullying after moving to a new city learns Karate and triumphs in the tournament. Over the course, his mentor Mr. Miyagi also learns that the art form has more than just fighting.
2. Pelé: Birth of a Legend (Release Year

2016

)
If the whole world is crazy about one thing, then that is soccer. And when a sports biopic on the life of a world-famous player is released, without any doubt, the shows get houseful.
Pelé is a retired Brazilian professional soccer player who played as a forward. He is widely regarded as the greatest FIFA player in history.
Pele is one of the most inspirational sports movies that talks about the pride of Brazil. The movie has amazing moments and really great camera work.
The acting and direction are simple, yet it stunningly highlights all the moments of this legend's life. You are no soccer fan if you haven't watched this movie.
3. Seabiscuit (Release Year 2003)
When it comes to movie making, a biopic doesn't necessarily need to be about a human being. And this is exactly what the biopic Seabiscuit is about. Seabiscuit was a champion Thoroughbred racehorse in the United States.
A small horse, Seabiscuit had an inauspicious start to his racing career. But soon became an unlikely champion and a symbol of hope to many Americans during the Great Depression.
This excellent sports drama talks about the intense relationship between a jockey and his horse. This movie is truly one of the must-see inspiring sports movies.
4. Ali (Release Year 2001)
This is the role Will Smith was born to play.
There have been many movies on the legendary boxer's life, Muhammad Ali, but this one tops the charts. This biography focuses on the triumphs and controversies that have taken place between 1964 and 1974 in the legends life.
Will Smith justifies the character 100%, and this movie is one of the best inspirational sports movies you must watch.
Muhammad Ali is a heroic character with legendary wit, humanity, and boxing skill. Always a fighter and always a lover, Ali's life is a subtle and clever story of dignity, strength, and compassion. And Ali himself wrote that story.
This sports biopic is highly recommended for those interested in real-life drama and heroism, the civil rights movement in the 1960s and 1970s, and American sports' intelligent and political side.
5. Mary Kom (Release Year 2014)
Mary Kom went on to make India proud by winning a medal at the Olympics. This chronicle of Indian boxer Mary Kom went through several hardships before audaciously accomplishing her ultimate dream.
Actress Priyanka Chopra backs the lead role portraying all these immense hardships in this sports biopic.
Although the movie received many mixed reviews from the critics, the audience surely loved it. You must add this movie to your watchlist to see how Priyanka gave justice to the struggles of Mary Kom.
6. Any Given Sunday (1999)
Any Given Sunday is a film about the ins and outs of the NFL created by the famous filmmaker Oliver Stone.
This movie clearly depicts the struggle to qualify for the Football Franchises of America. It's about everyone, including the coach, owners, and the team players, chipping in to qualify and win a great game.
The likes of Al Pacino, Cameron Diaz, Jamie Foxx, and Dennis Quaid and Stone together make the movie a touchdown.
7. Chak De
On a similar note to Any Given Sunday, Chak De is a film that depicts a story of a Hockey coach who stands with his team in and out to make them excel.
As a background of the movie, there is an inspiring past, and the reason why winning the finals is so important for the coach himself.
Chak De, without a doubt, is one of the most inspirational sports movies you can watch.
8. M S. Dhoni: The Untold Story (Release Year 2016)
This sports biopic focuses on the life and the triumphs of the Indian cricketer Mahindra Singh Dhoni. Termed as one of the best captains globally, Dhoni's journey to cricket ain't a bed of roses.
Sushant Singh, the actor, has prepared so hard and spent so much time with Dhoni to know about his life. This film has a very strong emotional quotient too and is a must-watch.
9. Bhaag Milkha Bhaag (Release Year 2013)
Actor Farhan Akhtar's performance in this movie can never be forgotten. This movie focuses on the truth behind the ascension of Milkha "The Flying Sikh" Singh, who was scarred because of the Indo-Pak partition. The movie's cinematography is just amazing and worth watching.
The direction is just perfect, and the casting was sensibly done. Parallel storytelling kept the movie balanced between Milkha Singh's life and his sports career. This is my all-time favorite movie.
10. The Hurricane (Release Year 1999)
Based on the life of the boxer Rubin Carter, the hurricane is a movie that will shake you to the core.
It focuses on how this boxer's promising career is destroyed after he's accused of murder and convicted to 3 life terms.
Rubin Carter was a middleweight boxing contender of the 1960s and was very famously known as the Hurricane.
This movie focuses on how racial discrimination resulted in this promising career spending nearly two decades behind bars.
The actors of The Hurricane have wonderfully portrayed every character, and their performance was compelling.
One of the actors was also nominated for Oscar. From critics to the audience, everyone loved watching this movie, and so will you too.
12 Best Sports Movies on Netflix
The Main Event
Fittest In Dubai
Fill Out
Space Jam
The Game Changers
Kickboxer
Coach Carter
Sadece Sen
The Blind Side
Thunderstruck
Ultras
Dangal
Best Netflix Sports Documentaries You Must Watch
Here's the list of the best Netflix sports documentaries you must consider adding to your watchlist.
Screwball (2018)
Icarus (2017)
The Battered Bastards Of Baseball (2014)
Free Solo (2018)
The 24-Hour War (2016)
The Push (2018)
Team Foxcatcher (2016)
Tough Guy: The Bob Probert Story (2019)
Ronnie Coleman: The King (2018)
Have you watched any of these inspiring sports movies? Which are your favorite Netflix sports documentaries or biopics?
Share your thoughts in the comments section below. And don't forget to subscribe to us for more new content. You can also stay in touch with us by following our social media channels.