Have you wondered how successful people start their day? Imagine you also start your day just like Bill Gates and Warren Buffet begin theirs. Do you think you could be as successful as them? Well, the answer could be 'yes.' For that, we need to look into the lives and morning routine habits of successful people.
If you feel stuck in your life, you continue to do certain things even if you do not wish to do them, just for not taking risks.
Becoming successful is not a one-night thing. It is the combination of all the choices you make every single day in and out. Hard work and perseverance are the two core elements to shine out from the crowd.
For instance, snoozing your alarm is the worst thing you can do to sabotage a day. In fact, a survey conducted by a French tech company suggests that 57% of Americans hit the snooze button in the morning and go back to sleep.
The results approximate that we spend a total of 3.5 months of our lifetime hitting the snooze button. The same survey held in the UK revealed that 70% of Brits have difficulties waking up and regularly hit the snooze.
Waking up early in the morning gets you one step closer to success. Staying disciplined is, in fact, one of the attitudes that sets successful people apart from ordinary people.
So to get hold of your life, you must start your day with good habits every morning. You must have heard this common saying, 'Fake it till you make it.' Instead, you must try to 'Fake it till you 'become' it.'
What Matters To Be Successful?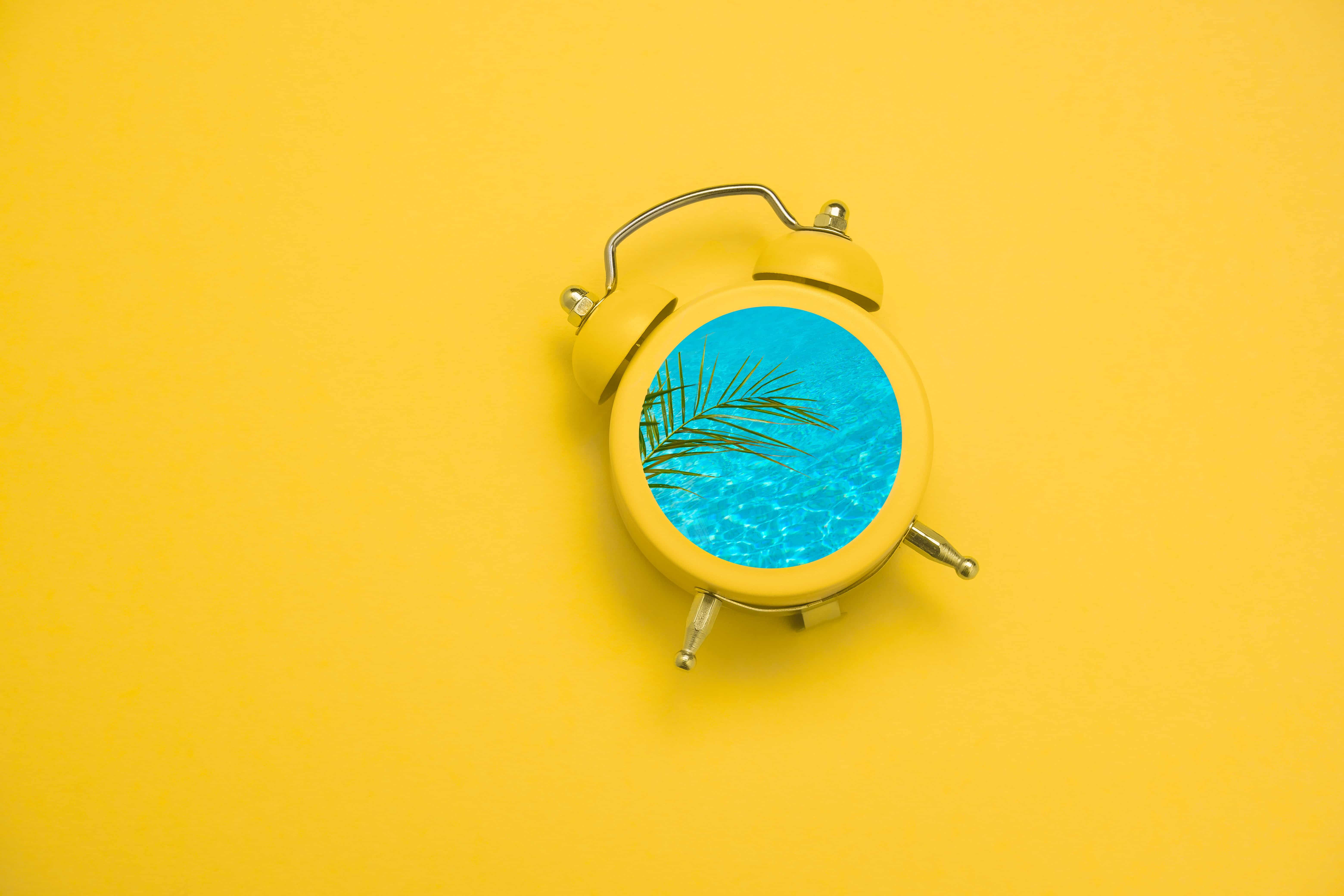 We all wish to be successful in life. But do we all work for it? Successful people have compromised a lot to achieve what they want.
The inner zest of being successful never lets them waste time. Successful people hold this magical power of getting things done, and it's vital to practice if you too wish to be successful. Also, it is essential to embrace a good morning routine to become successful in life.
A boy once questioned the famous American author, speaker, and pastor – John Maxwell. 
He asked: "John, how do I become more successful in life? Where do I start?"
To which John replied: "Let me look at your daily routine and then answer."
"Because what you do day in and day out and all the small habits that you cultivate is what matters for how successful you become," John added further.
The ability to take creative actions and risky decisions is directly proportional to how independent you are. Especially your '20s and '30s is the best phase of life, wherein you explore the most and bring out the best in you to reap the benefits in your future.
After all, every one of us holds a unique passion. You need to discover it!
Let's have a look at the morning habits of successful people.
6 Morning Habits And Routine of Successful People

Here are the six things successful people do every morning, embrace them to feel content and happy.
1. Successful People Like To Pray/ Meditate Every Morning
Studies suggest that meditation aids in promoting gray matter in the brain, further leveling the emotional, cognition, and learning regulation.
If you want to be successful, it is essential to have that mental clarity to make the right decision that serves your ultimate goal.
And to do so, it's imperative to attain the optimum level of self-awareness, and that's how meditation and praying help one connect with their own self.
Most successful people either pray or meditate every morning. It's a non-negotiable for them.
Successful people like Oprah Winfrey, Steve Jobs, Michael Jordan, LeBron James, and Arianna Huffington— start their day with meditation.
For some, even prayer can act as meditation. Prayer is a unique process that lets you find a spiritual connection. It's a conversation with that divine energy that emphasizes what you want the most in life.
The morning prayer makes you realize the things that genuinely matter.  Similarly, meditation is alike and does the same job.
So if you are an atheist, you can still start your morning by meditating. It cleans your soul and builds the inner energy to accomplish goals with full potential.
2. Successful People Map Out Their Day
Successful people are self-organized and are aware of the tasks they have to finish throughout the day. They map out their day so that nothing can stop them from being productive and utilizing time to the fullest.
To begin with, having a journal is an excellent practice for your brain. Pen down the things you will do for the day, either the previous night before you go to bed or in the morning.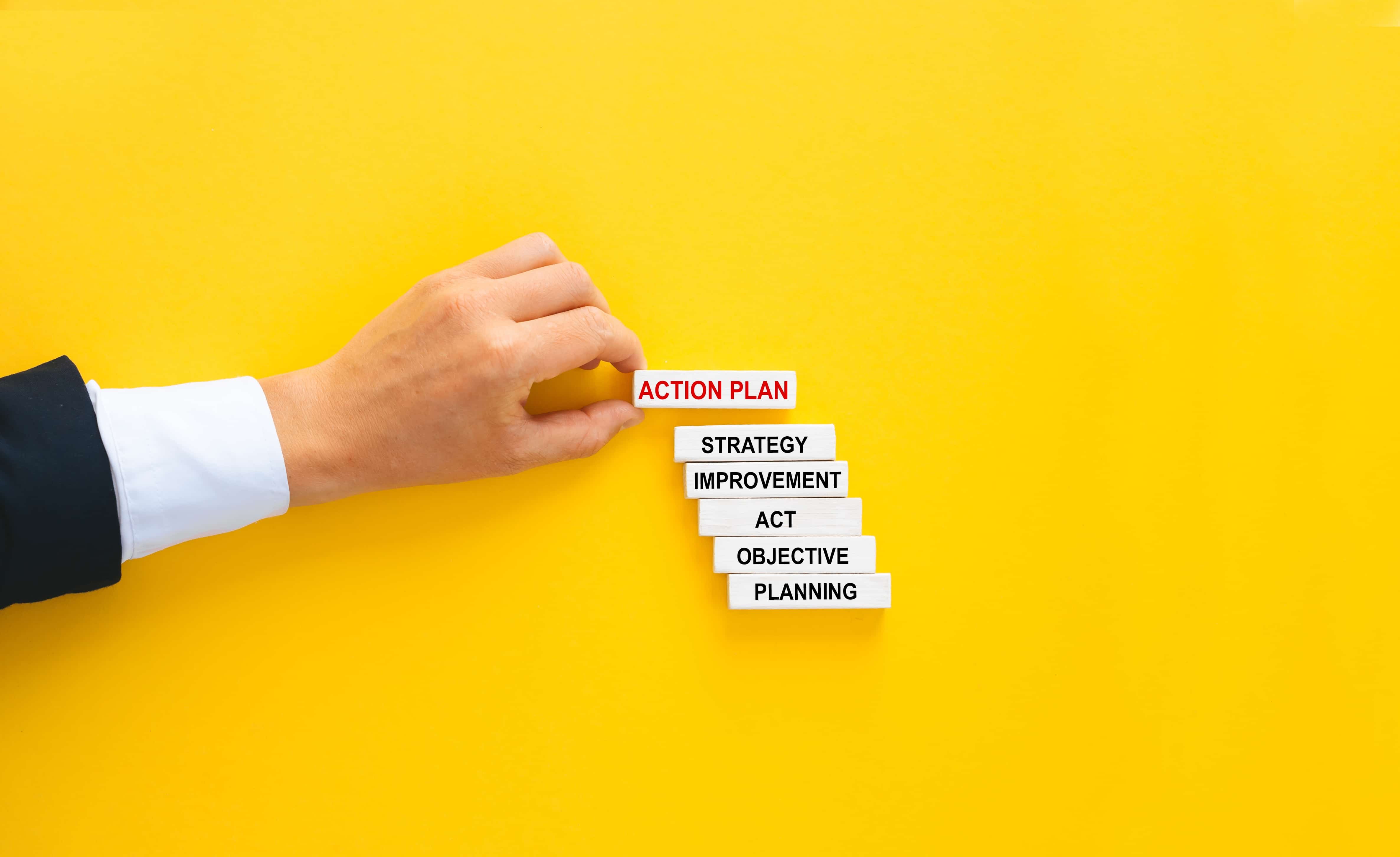 This practice, of course, includes the smallest of your daily chores, from cleaning your kitchen to doing your laundry. Have an appointment with one of your old friends? Then write it down.
Also, having a to-do list for the day helps you avoid procrastination and nail the art of getting things done.
By regularly doing this, you realize that your daily goals improvise and the ability to achieve smaller yet important goals upswing. Hold a vision of what you will do for the day and start your day with a purpose.
3. Successful People Listen to Positivity
One of the common traits of successful people is that they stay positive even when they feel stuck. They vouch for positivity and understand the importance of staying positive when times feel challenging.
Even the strongest of the men feel less confident when negative people surround them. Negativity brings a bad vibe around you that questions your potential, confidence, and determination. So it's always advised to stay away from it.
Do not let negative people influence you. Stop self-doubting and start investing in yourself.
It would be best if you held control of yourself. Human traits are so flexible that they can quickly bound to the circumstances or people around them.
Therefore, choose to stay with the right people and hear positive words of faith, inspiration, and success in the early hours of your day.
4. Successful People Workout Every Morning
One of the essential morning habits and routines of successful people is exercising. Exercising is not only essential for physical fitness but also mental fitness.
Mark Zuckerberg, the Facebook founder, vouches for physical fitness especially doing it first thing in the morning, says CNBC. Not only him but many eminent leaders give importance to their physical fitness and give credit to the fitness for achieving success.
Just as electronic devices require to refresh periodically to perform better, so is the human body.
And one can only turn on that refresh button with the help of workouts.
In fact, morning exercises add more benefits than working out during later parts of the day. Studies have also shown that a morning workout can shift your body clock earlier, balance your appetite, and keep you alert and active throughout the day.
Physical health is directly proportional to emotional health. So, try to keep you physically fit to achieve your goals.
5. Successful People Have Morning Reading Habits
Successful people never deter away from gaining a new wealth of knowledge. They know that the knowledge they gain today is only going to reap fruitful results in the future.
That is why reading is one of the morning routine habits of successful people. The best example of how reading well can make you successful is Warren Buffet. His abundance of knowledge is what brought wealth and success to him.
According to Scientific research, reading books can increase memory, relieve stress, and improve concentration. It also lets you have more precise life goals.
For instance, reading about someone who has overcome obstacles in life encourages you to follow suit.
The Ohio State University found that the more you identify with a character, the more likely you will take action in life.
Grab a book and start reading every morning at least for 10 to 15 mins.
6. Successful People Have A Healthy Breakfast
The first meal of the day is an essential factor in determining your energy levels for the day. Hence, having a healthy breakfast first thing in the morning is crucial to feeling the most energetic.
One of the typical routine habits among all successful people is having a healthy, fulfilling breakfast.
Breakfast is nothing but "Break your fast." A human body is on fast for almost 8 hours when we are asleep. Therefore, our body needs minerals and vitamins to wake up fully.
Although breakfast is the important meal of the day, most of us find it very difficult to have a healthy breakfast amidst the hectic schedule.
Here are some easy breakfast recipes for busy people who tend to skip breakfast.
Try to follow this simple habit, yet the most difficult one to adapt, especially those night owls.
What's The Best Morning Routine For Students?
Since school and college students have to meet deadlines for assignments and exams, having a morning routine can effectively prevent them from last-minute stress and attain maximum success.
Here is a few strategic and straightforward morning routine to ensure success for students:
The first thing that students must prioritize is getting well enough rest and having an undisturbed sleep schedule. Students having difficulty falling asleep may drink refreshing teas like chamomile, jasmine, and herbal tea.
Set your alarm and keep it far away from your bed, as doing this will force you to get up from the bed and turn off the annoying alarm, preventing you from hitting the snooze button.
Now drink one glass of water and hit the washroom to clean your face and brush.
If you're attending a virtual class because of the pandemic, plan out the topics you'd be learning for the day and set a timeline for completing each topic.
Students can also use the Pomodoro technique to finish their tasks and take a break for fifteen minutes after an hour.
Dress up and comb your hair before you begin with all the planned out tasks for the day.
And when you're done, list out the progress you have made for the day and express gratitude for everything you're thankful for.
Concluding thoughts,
I understand it's hard to make yourself do all these things in the morning when we all rush to catch a train or bus and reach our offices, universities, or schools.
But, once you have managed to bring these traits into your morning routine, there is nothing that can hold you back.
After years, when you look back, you will for sure realize how these small things have helped you climb the ladder of success.
Therefore, do not procrastinate. Success is the result of the daily actions you do. Most importantly, do not compare yourself with others.
We all have taken different paths in our lives, and of course, various destinations and for different purposes. If you probably see big dreams, you need significant commitments. It all starts when you turn off your alarm and start your day.
If you want more, you need to 'become' more. Remember, success is what comes to those who deserve to hold it.
Key Takeaways On Best Morning Routine For Success
Successful people have compromised a lot to achieve what they want.
The inner feeling of being successful never lets them waste time.
Also, it is essential to embrace a good morning routine to become successful in life.
Most of the successful people either pray or meditate every morning, followed by breakfast.
Reading is one of the morning routine habits of successful people.
Another one of the morning habits and routines of successful people is exercising.
Exercising is not only essential for physical fitness but also mental fitness.
Lastly, the most important thing is successful people always maintain a positive attitude.
Take a cold shower! Studies show that a cold shower boosts your immune system and reduces the risk of falling sick, which could otherwise lead to skipping school.
What are the morning habits of successful people?
Pray and meditate diligently.
They plan out their day.
Always listen to positivity and embrace an optimistic approach in life.
Successful people look after their physical fitness.
They regularly educate themselves by reading books.
Have a healthy and wholesome breakfast.
What is the best morning routine for student success?
Have a good night's sleep.
Place your alarm far away from the bed.
Freshen up with cold water first thing in the morning.
Set a plan for the topic and lessons by assigning deadlines to each topic.
Dress up and groom yourself.
Track your progress for the day and express gratitude.
What are your morning habits, and how do you start your day? Let us know in the comments section. Also, stay tuned to our newsletter by subscribing to us for more articles like this. You can also follow us on the below social media channels like LinkedIn, Facebook, and Twitter!
Enjoy reading more useful articles below!