"Failures are the stepping stones of success." We all must have grown up hearing this common quote. But ironically it, cannot be more accurate for the Bollywood legendary actor named, Amitabh Bachchan. Known for his persona of an angry young man, this actor has embraced more failures than any other actor has faced before the one big hit. Amitabh Bachchan's success is well known, but not many of us have heard of Amitabh Bachchan's failures.
He is an incredible actor, irreplaceable host of the TV show "Kaun Banega Crorepati", which is India's version of the game show franchise "Who Wants To Be A Millionaire". He's also a singer, a poet and a renowned actor acclaimed in the world of Indian cinema. Above the living legend, Amitabh Bachchan is adored by his fans for his down to earth personality.
With 3.7 followers on Twitter, Amitabh Bachchan now embraces the highest fan following on among all other Bollywood stars. He has truly transformed to be the inspiration of the common man in all aspects.
Amitabh Bachchan's Family and Childhood
Amitabh Bachchan was born on 11 October 1942 at Allahabad to parents poet Harivansh Rai Bachchan and social activist Teji Bachchan. Initially, Amitabh Bachchan was given the name, Inquilaab, inspired by the phrase Inquilab Zindabad!
In the year 1973, Amitabh and Jaya Bhaduri tied the knot. At this time, the couple was doing a lot of films together.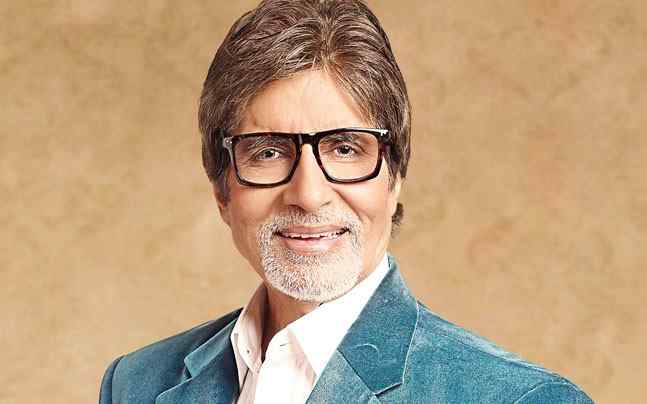 Read on to learn how Amitabh failed several times yet rose back to stardom. With no further ado, let's catch on Amitabh Bachchan's success and failures that can inspire you to never give up in life.
Failures of Amitabh Harivansh Bachchan
1) Amitabh Bachchan Rejected by AIR
A broadcaster AIR, abbreviating for All India Radio rejected Amitabh Bachchan. It seems that AIR rejected him for his thin voice, unsuitable for a radio jockey. But Amitabh kept working on himself. Ironically, now the fame of this actor's deep tone and excellent dialogue delivery has crossed boundaries.
Luc Jacquet's Oscar-winning French documentary, March of the Penguins, chose his voice as a narrator. He has also worked as a playback singer for more than 30 movies.
2) 12 Consecutive Bollywood Flops
Talking about the flops before his first massive hit movie Zanjeer, the actor had to tolerate 12 consecutive flops. Post this movie Amitabh was titled with the name, 'angry young man.' After his first blockbuster hit, the actor merely had any flop movies.
It truly must have been a challenging phase of life, seeding in self-doubt and questions about the right choices in career and life.
https://alignthoughts.com/11-smashing-facts-about-sania-mirza/
3) His Debut Film Just Paid ₹1,000 (16 USD)
'Saat Hindustani,' which was Amitabh Bachan's debut movie paid him a mere sixteen dollars. But his current salary reflects his incredible journey, being ₹ 147.5 crores for his films. That approximately converts to 160, 000 US dollars.
Amitabh Bachchan hits the Forbes list of 'Highest Paid Celebrities' ranking at the fourth place.  The journey of this superhero is a true symbol of success and perseverance.
4) Lent place to stay
During his days of struggle, Mehmood one of the popular comedians was also a mentor to Mr. Bachchan. Mehmood offered him a place to stay in his own home.
5) Amitabh's home was Bankrupt
Amitabh was in crisis as the millennium gave birth during the year 2000. He was seriously in crisis as he faced bankruptcy. It was then Bachchan requested Yash Chopra for a come back on the big screen, which gave rise to 'Mohabbatein.'
12 Inspirational Facts About Arunima Sinha's Mt. Everest Summit
Amitabh Bachchan's Success Stories
1) First Asian at the London's Madame Tussauds
While he hit a crisis in the year 2000, there were also some good things happening.
Amitabh Bachchan became the first living Asian to be immortalized at the wax museum – London's Madame Tussauds.
And it didn't stop with this; his wax statues were also placed in New York in 2009, Bangkok in 2011, Hong Kong in 2011 and Washington, DC in 2012. The series of accolades from all over the world must honestly be overwhelming.
2) Actor of the Century
At an Alexandria Film Festival in Egypt during the year 2001, Amitabh Bachchan was honored with the 'Actor of the Century' award. The same year he also received the Padma Bhushan, a respected award from the government of India.
The Government of India honored Amitabh Bachchan with the most prestigious civilian awards. He was awarded Padma Shri in 1984, the Padma Bhushan in 2001 and the Padma Vibhushan in 2015.
Another title named by the BBC Poll, 'Actor of the Millennium' ahead of experts such as Marlon Brando and Charlie Chaplin.
3) Global Superstar
Bruce Willis once commented, at the opening of Planet Hollywood, that Mr. Bachchan was "bigger than any Hollywood star."  In the year 2003, the French government conferred Amitabh Bachchan with the honorary citizenship of the French town of Deauville.
Famous People Who Didn't Let Dyslexia Come In Their Success Way
4) Legion of Honour
The year 2007 gave rise to the Legion of Honour in France. He is the pride owner of 3 national film awards with the latest one banging for the movie Black, also starring Rani Mukherjee.
5) Luxury is what Amitabh Bachchan loves
Right from the flooring of this house up to the cars he uses, everything is top class. For instance, the flooring at his place is Italian marble. The bathroom fittings are imports from France and Germany.
Big B owns 11 cars, including a Lexus, 2 BMWs, and 3 Mercedes.
Lexus is his favorite among the cars, which is also bulletproof. The Lexus has radial tires that Formula 1 race cars use. It is by far one of the most expensive cars until now.
Your thoughts,
Do you know more interesting facts about Amitabh Bachchan? Drop them in the comments below! If you enjoyed reading this article, give it a thumbs up and share it with your friends. Also, subscribe to us for more such interesting content.
You can also follow us on our social media channels below.
• LinkedIn • Facebook • Twitter
ImgSrc – india.com