We have already made an in-depth presentation of the most up-to-date smart gadgets and appliances for your home. However, now we will focus on a more practical issue: which one of them are really worth your money?
Why New Technologies Have a Premium Price?
Before we start presenting you our choices, it is worth discussing the high cost of every new gadget on the market – and the fact that as time goes by the same product starts getting cheaper.
Every innovative product is the result of the hard work of skilled and trained specialists. These professionals invested a lot in their own education and ongoing training, and they demand an adequate salary or other forms of remuneration for their work. Also, they need a specific work environment: a well-equipped laboratory, where they can conduct various tests and trials.
All these are very expensive, and the producer needs to cover them and make a profit, as well. That's why each new technology has a premium price. Once the producer has achieved a full return on the investment, and as brand new technologies appear, the cost of the initial products starts decreasing.
What Types of Smart Appliances Should You Start With?
If you are new to the concept of a smart home, it is worth knowing that some items are more necessary to your house than others. For example, a smart coffee machine or an app-controlled garage door need not be high on your list of initial purchases. But a smart security system and a smart climate control unit should be.
Most of the products we will recommend to you seem expensive compared to their "regular," non-smart counterparts. However, apart from the explanation above concerning the cost of creating new technologies, consider your convenience and comfort.
Is it worth the cost if you know that your house is more secure?
Are you willing to pay a higher price to enjoy more spare time to spend with your family? Is it worthwhile spending extra on an appliance that makes your home more pleasant and relaxing?
If you answered "Yes" to all these questions, then please find below the list of five smart appliances that are really worth the cost:
5 Smart Appliances That Are Really Worth The Cost
1. Arlo Pro 2 Security Camera by NETGEAR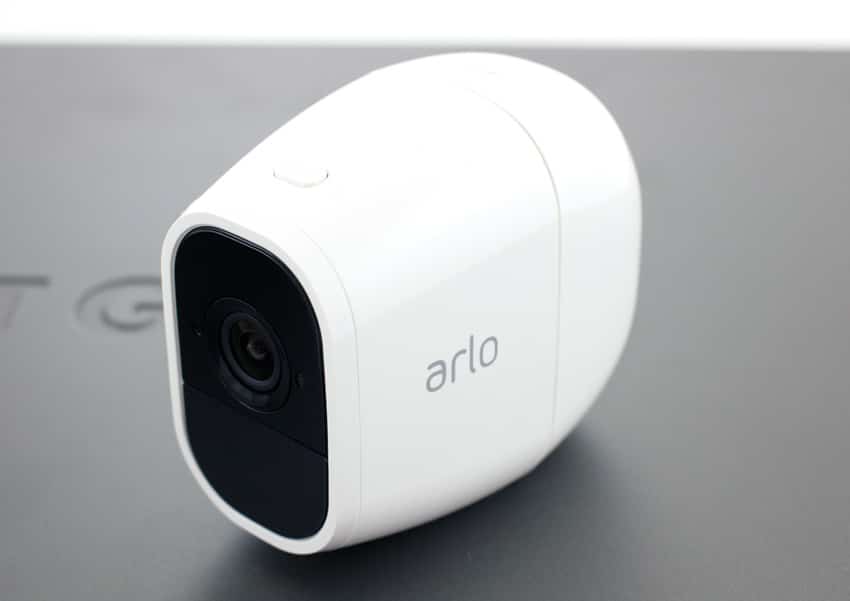 This smart HD security camera sells on Amazon for around $180. It is designed to work with Amazon Alexa so you can use voice control to set up the security camera and is 100% wireless – thus burglars won't be able to cut off power or recording should they reach it.
Used indoors, the Arlo Pro 2 security camera allows you to define Activity Zones where you want to get motion alerts, such as in your baby's room – meaning that you can also use the camera as a baby monitor.
Its image quality is impeccable at 1080p, with vivid and sharp details helping you get valuable evidence should intruders attempt to enter your home. The Arlo Pro 2 camera can also work 24/7 as an outdoor security camera, as it is weather-resistant and is capable of night vision filming.
The camera also works with trigger scheduling software If This Then That (IFTTT), and with other smart home technologies such as Samsung SmartThings, Google Assistant and Fire TV.
The bottom line is that this smart security camera is a valuable and wise investment for the security of your home and family, offering you at the same time convenience and ease of use.
From Google to Alphabet, 18 Amazing Facts About The Smashing Journey Of Google
2. Nest Learning Thermostat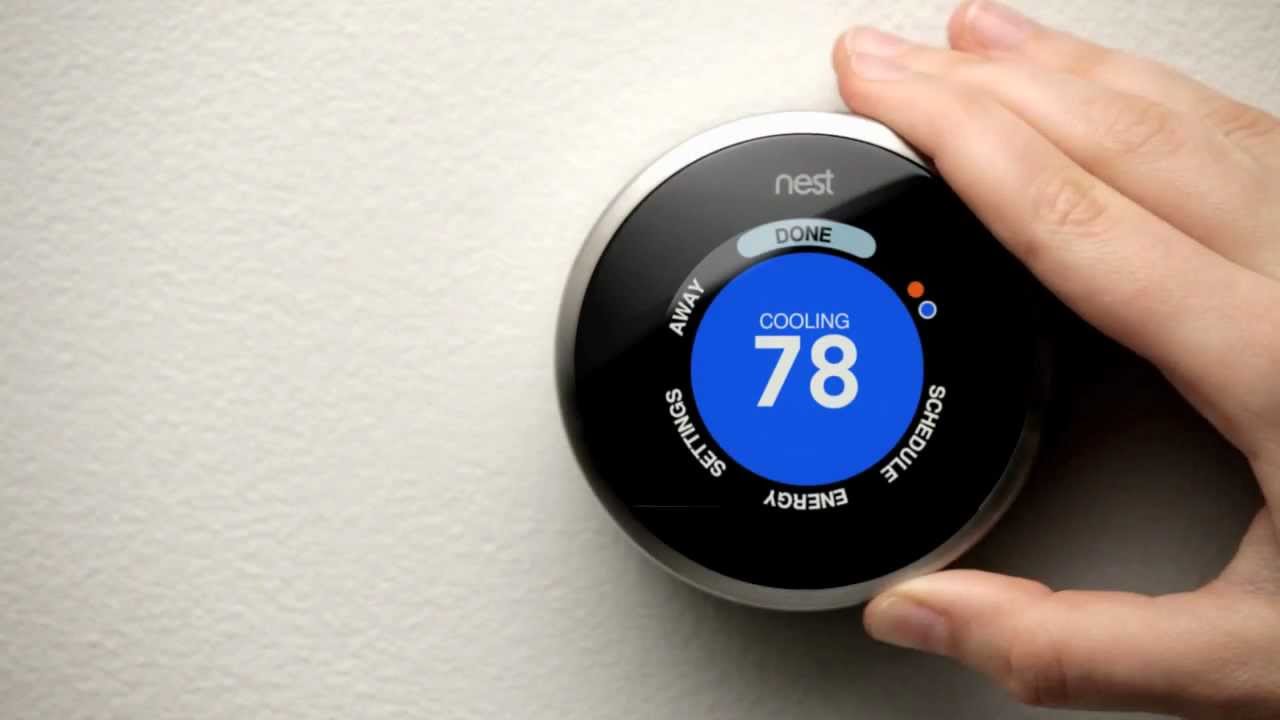 Once you are inside the house, you want to enjoy the ideal temperature to relax and unwind after a hard day at work. But, of course, your ideal room temperature is not the same as the one your spouse or your children would prefer. This is why you need the Nest Learning Thermostat.
The smart room temperature control system (currently priced at $199 on Amazon) is capable of setting various temperatures for each room in your house and, once you have used it for about a week, it knows your habits and adjusts the room temperature automatically for each room in the house.
This is what makes the device really smart and worth its money – you do not have to worry about resetting the temperature in your home office or in your bathroom over and over again.
Once Nest Learning Thermostat processes data for a few days, it knows that you prefer a cold temperature in the office and a pleasant, toasty temperature in the bathroom.
Also, the thermostat works with Amazon Alexa for voice control and is available in four different colors (black, white, copper and stainless steel) to fit the design and color scheme of your home.
Are Our Homes Slowly Killing Us? Surprising Facts About Indoor Air Pollution
3. Kwikset Kevo Smart Lock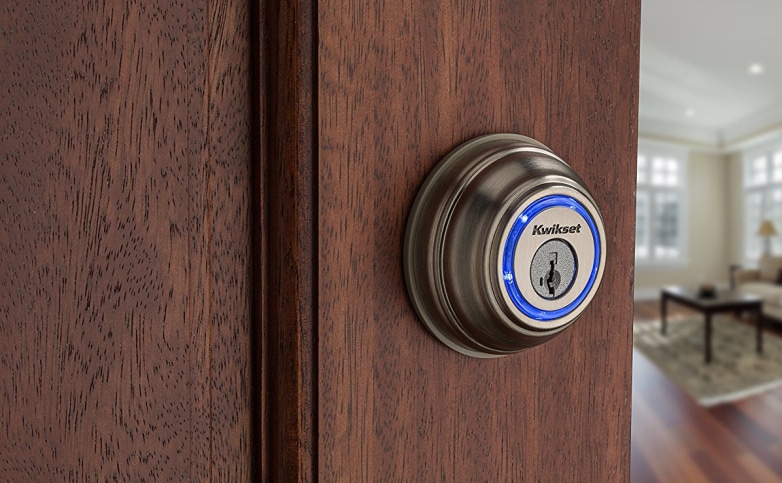 Smart locks are a sensitive issue because many people still prefer the old tried-and-tested lock and bolt option. But once you understand the advantages of a smart lock, you will be willing to make the switch. After all, you can install a sturdy metal door and still get burgled if someone manages to pick the lock. With smart lock systems, burglars have almost zero chances of succeeding (at least, until the alarm system gives them away).
Kwikset Kevo is a smart lock which turns your mobile phone into the key to your house. Through the dedicated app installed on your phone, you can create as many electronic keys as you want and send them to the smartphones belonging to your family members. But, the master key, so to say, will belong to you, because you can always revoke an electronic key you issued.
At the same time, Kwikset Kevo is very convenient. Let's imagine that you are coming home loaded with groceries. You would have to put them down on the floor and fumble for your key (or phone in this case). Because Kwikset Kevo works by Bluetooth connection, it will detect the proximity of your phone.
All you have to do is touch the lock with your fingers, and you can enter your house without taking the phone out of your pocket to unlock the door.
Kwikset Kevo can be purchased on Amazon for $166.99.
4. Nest Protect (Second Generation)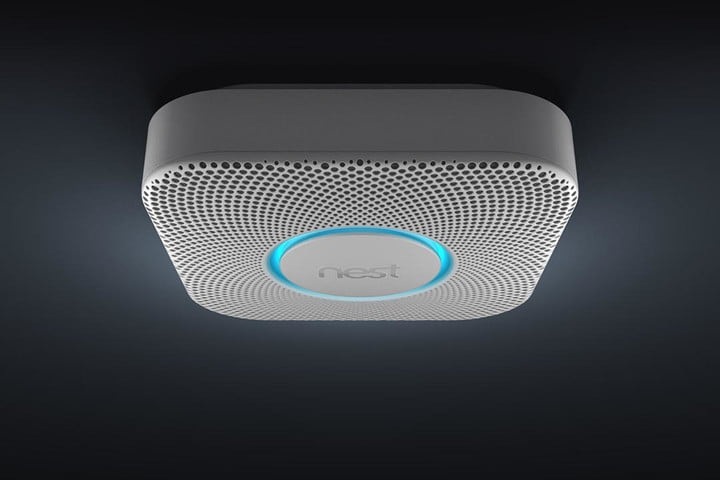 This quick smoke and carbon monoxide detector has already reached its second generation and is priced at around $120. The device complies with the safety standards set by the National Fire Protection Association and is certified by the Underwriters Laboratories under UL code 217. This means that you can safely replace any prior smoke detectors in your house with Nest Protect and you will still comply with the legal regulations and your home insurer's requirements.
The advantage of this smart device is that it can work even when you do not have WiFi.
If there are abnormal smoke and carbon monoxide readings, the Nest Protect unit will flash in yellow/ orange colors and display the message "Heads up. There's smoke/ CO". In case of dangerous levels in the readings, it will flash red and display the message "Emergency, smoke/CO detected."
Do AI Robots Like 'Sophia' Signal A Massive Threat To Humans?
Nest Protect performs self-maintenance tests and sends alerts on your mobile phone when the batteries need replacing, or there is a malfunction present. The smart detector can be integrated with the other Nest products (including Nest Learning Thermostat featured above) and with IFTTT.
5. Lutron Caseta In-Wall Smart Lighting Kit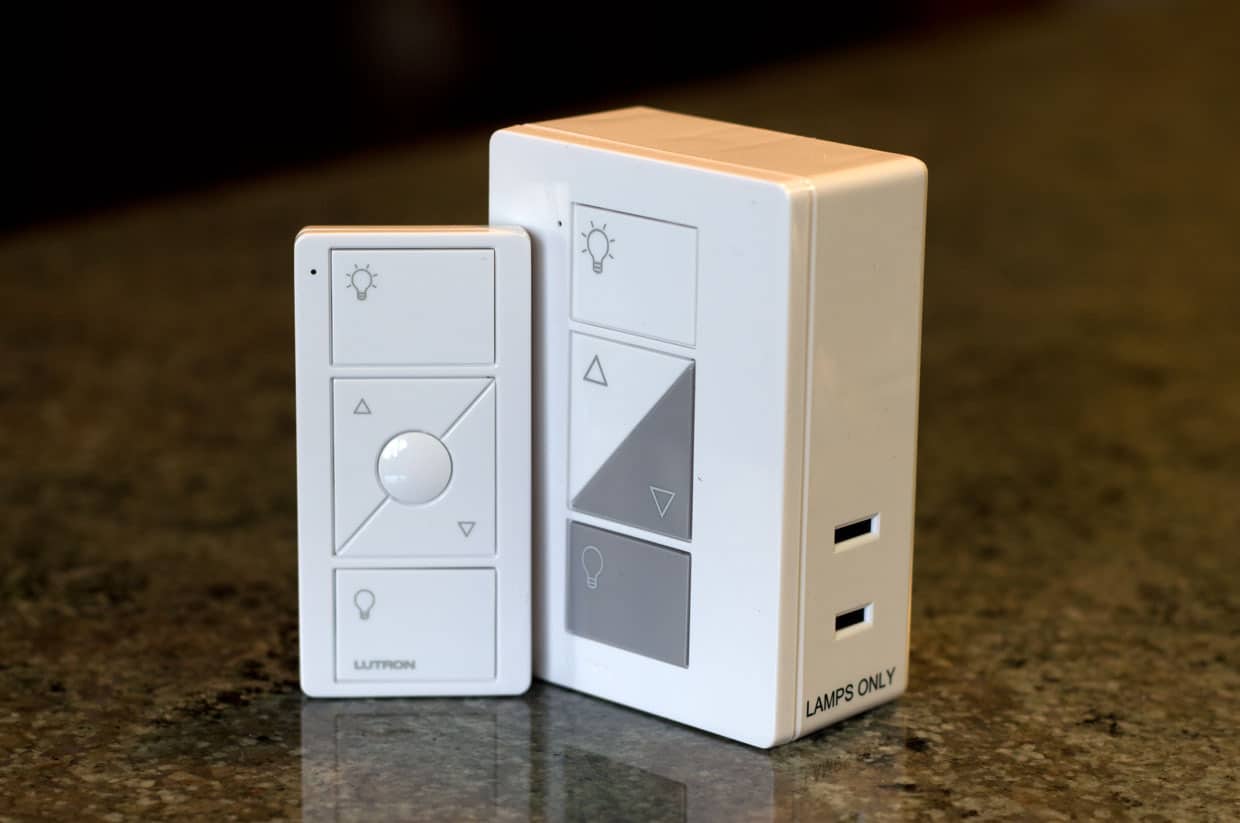 Just like temperature, lighting plays a crucial role in helping us rest and relax. At $159, Lutron Caseta In-Wall smart lighting kit may not be your first choice concerning light switches, but wait until you know what it is capable of before you pass judgment.
Simply put, this smart light switch gives you control over the light intensity in each room directly from your smartphone. Using the dedicated app, you can set the timing for light to fade out in your bedroom as you finish reading and prepare to go to sleep or to dim the lights in the living room when you are watching a movie.
You can also create a sequence of lights going on and off in your house using IFTTT.
For example, you can set the light to turn on in the hallway once you opened the garage door, and then the light in the kitchen to turn on 10 minutes later, after you took off your shoes and coat.
As you can see, there is so much convenience in using the Lutron Caseta In-Wall smart lighting kit – not to speak of the energy you can economically save by programming lights.
Did you like our selection of smart home appliances? Tell us in the comments below and don't forget to share this article with your friends.
Also, hit the subscribe to stay tuned with us for our bi-monthly newsletter. You can also follow us on our social media channels for more updates.