Inspiring women aren't always the ones holding the trophy or titles, the ones perfectly dressed and ready to take on the world by storm. Rather, inspiring women are those who fight hard to achieve success despite overcoming whatever obstacles and challenges stand in their way. Have a look at some of the inspiring women working in motorsports today and get motivated – if they can do it, so can you.
5 Inspiring Women Working In Motorsports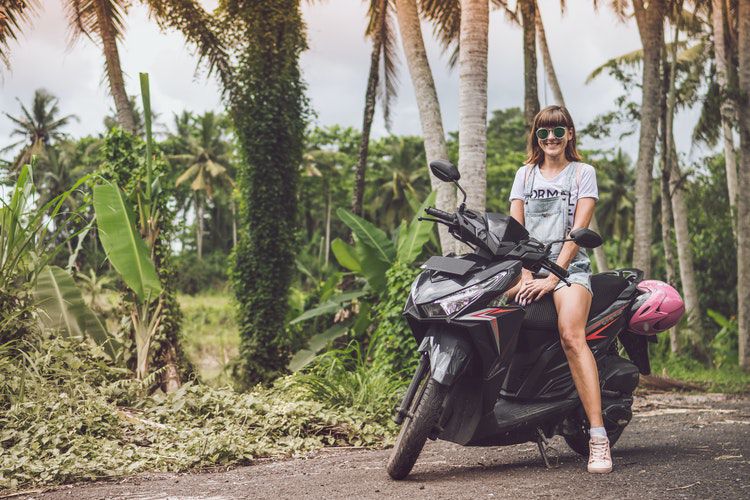 1. Noor Daoud
Despite living in an area wrought with political conflict, Noor Daoud from Palestine continues to follow her passion for street racing and drifting. She is the Middle East's only female drifter and works hard to find resources that enable her to better her skills in the sport.
Together with her all-female racing team dubbed the 'Speed Sisters,' Noor continues to shine the light on the importance of creating equal opportunities for female drivers worldwide.
2. Yara Shalaby
It's especially inspiring to see women excel in an activity that comes in addition to the demands of motherhood, a regular job, and daily responsibilities.
Egyptian rally driver Yara Shalaby is a mother with a full-time job as an IT specialist and still finds the time to race with her male counterparts in prestigious rallies such as the Pharaons.
International Cross Country Rally, where she won first prize in the national category in 2014. She has worked incredibly hard to scrape together the funds to continue improving her skills without sponsorship and hopes to open a female-only racing school one day.
3. Michelle Christensen
You don't have to love racing or be a fast driver to work in the field of motorsports. There are plenty of opportunities for women to get involved off the tracks, as Michelle Christensen aptly shows from the United States. This inspiring woman is the exterior designer of the jaw-dropping and sexy second-generation Honda NSX.
Michelle combines art and her passion for cars to inspire artists worldwide to get involved in the many areas that remain male-dominated.
Honda's first female chief designer and was awarded the Women on Top Award by Marie Claire Magazine.
4. Mary Barra
Like Michelle, Mary Barra makes an impact in the industry off the racing track. Since being appointed as the chairman and CEO of General Motors in 2014, she has shifted the focus to prioritizing the customer's experience and continues to inspire and uplift both male and female workers in the motorsports industry.
She was listed as the fifth most influential woman in the world by Forbes in 2016.
In 2017, she took the number one spot in Fortune's Most Powerful Women.
She is also a mother to two children and firmly believes you can be a successful parent while having a successful career.
5. Susie Wolff
This inspiring woman shows us that you can even partake in the motorsports world on- and off-track. In 2014, Wolff was the first female racer in 22 years to drive in the Formula One race at Silverstone's British Grand Prix.
She has since worked as an F1 coverage analyst for Channel 4 in the United Kingdom and received an Honorary Fellowship from the University of Edinburgh to recognize her role as an outstanding ambassador for women in sport.
Whether your passion is cars or accounting, there's a place in the motorsports world for you to get involved. Inspiring women working in motorsports show us that it's possible to handle a full workload and enjoy racing or combine your career with Motorsports by becoming a part of the many related industries such as marketing, management, and even art. Grab the wheel and start racing, ladies!
We publish new content every day! So, hit subscribe and stay tuned for our bi-weekly newsletter. You can also stay in touch by following our social media channels for more updates.
This is a guest post by Lisa on behalf of AXA Insurance Ireland.
Lisa is a freelance writer and enjoys writing about road safety, women in sport, and travel, and when isn't writing can be found relaxing with a good book.