You will easily recognize a smart car on the street. It has a sleek, futuristic design, its engine is quieter than other car engines, and you will see minimal fumes coming out of the exhaust pipe. These cars are either hybrid or electric. Before even buying a car, you must sort out a few things like your budget, model, brand, dealers, etc. But are all smart cars electric?
New technologies are transforming our world.
Smart technology is becoming a part of our everyday lives and is available on every device we use. It's no more only about smart appliances like gadgets, VR headsets, smartwatches, or foldable smartphones.
But even houses have smart technology embedded in it.
Consider cars, for instance.
If we were to compare even the entry-level model of any car maker with the top of the line model of a premium car brand of, say, 15 years ago, the differences are tremendous. And all in favor of the new smart cars.
For one, there are so many safety features offered in the standard package in these latest hybrid cars. You can also add several features at an affordable extra price.
And out of all the modern smart car models, some brands stand out by their continuous drive to fund research and development and come up with better, safer, and more eco-friendly cars. We call them smart cars. Long gone are the days when these car models were just in an exhibit, now they are in the streets.
What Is A Hybrid Car?
A hybrid car runs both on electricity and on gas. It is programmed to use up the electricity first, and switch to gas when the battery runs out of power.
This means by using hybrid electric cars the overall CO2 emissions can be decreased to a great extent. Eventually, standard cars running only on fuel can be entirely replaced.
Are All Smart Cars Electric?
Although there are several smart cars, that are completely electric like the Smart Fortwo electric drive, not all smart cars are entirely electric.
Going all-electric has some limitations on the vehicle, such as the smart car's driving range and time to recharge the battery.
This smart car model has a range limit between 120 and 150 miles per charge and typically takes 5 to 6 hours to power the battery.
What Makes Smart Cars Special and Desirable?
Looking inside the smart car, we will see a completely different dashboard from the one you were used to. All those dials and buttons are replaced by a smooth touch screen which displays all the information you need concerning:
Fuel level
Speed
Signaling right or left
Selecting and changing a radio station
Apart from the basic information you are used to, smart cars can offer you a wide variety of helpful details for your trip, because they have an internet connection.
Thus, you can have real-time information and recommendations like:
weather and traffic info
recommendations on the next charging station
places where you can recharge your electric car
hotels and restaurants, etc.
Do we have your attention?
If you are about to change your car this year, it may be worthwhile looking at a few of these smart car models.
For this reason, we decided to prepare a list of the best smart cars on the market today to save you some time.
5 Best Smart Cars on the Market Today
1. Tesla Model X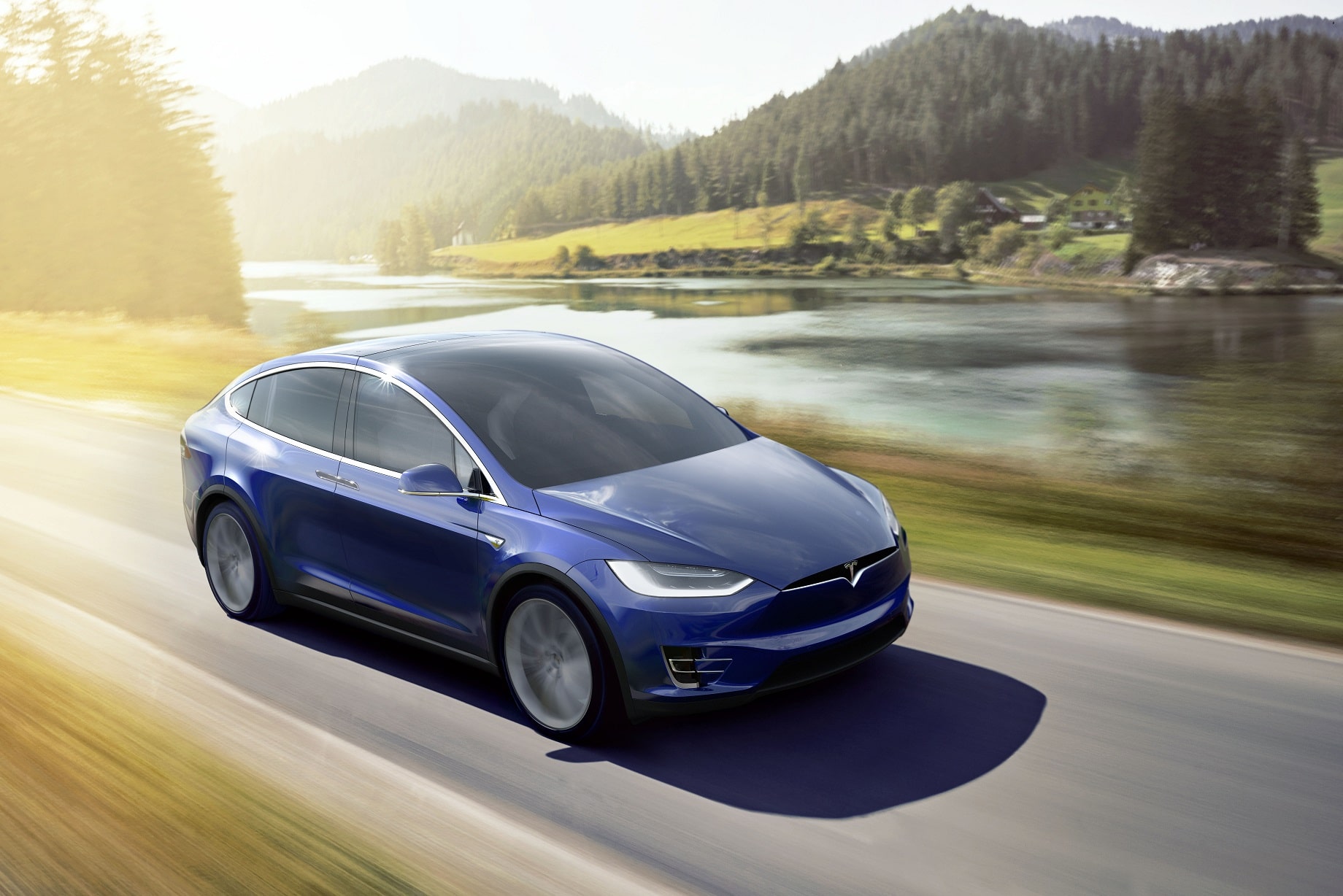 You must be familiar with the Tesla brand name. Founded by one of the most innovative businesspeople of today, Elon Musk, Tesla is probably the most eco-friendly and tech-loaded smart car model available on the market.
Also, one of the models of this car brand is currently in outer space, mounted atop the Space X rocket. It was launched by yet another innovative company created by the Elon Musk.
In spite of the accident caused by a self-driving Tesla car, you need not have doubts about purchasing a Model X as your next car. You can have full control of the driving and enjoy the other gadgets and added safety features.
One of the awesome features of the Tesla Model X is the falcon wing door type. It makes getting in and out of the car very comfortable for passengers, although it prevents you from loading the top of the car with luggage.
Looking inside the vehicle, you will find a large 17-inch intuitive touch screen on the dashboard. This is your command center for anything you want to command the car to do:
Display the weather and traffic conditions
Adjust the steering between Standard, Comfort, and Sport
Let the GPS guide your journey
Adjust the heating level
Smart seat adjustment
Access the infotainment section, which gives you access to your mobile phone, to the Media center, the web, and the camera.
At $79,500, the Tesla Model X is not cheap, but it is worth every cent if you love driving the latest technology embodied in a car.
2. Ford Expedition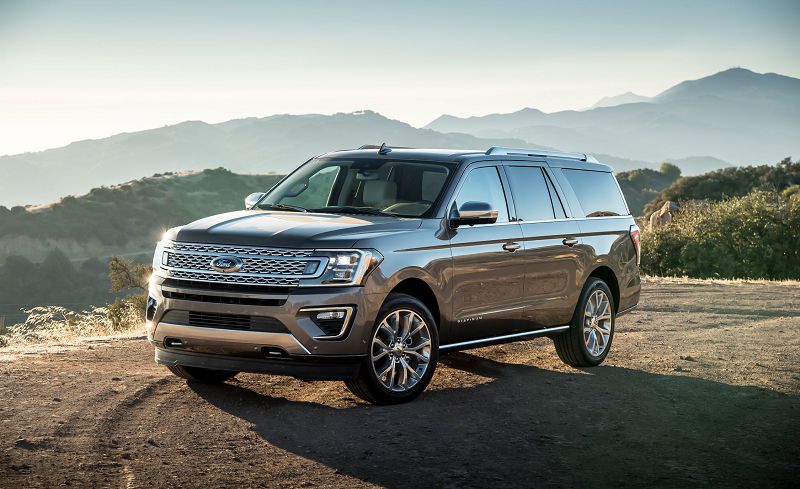 A sturdy SUV with lots of gadgets to keep you safe and comfortable during your drive – this would be an accurate definition for the 2018 Ford Expedition smart car model. Not an extraordinary thing of beauty, this car looks reliable and roadworthy both on the highway and on the mountain trail.
The car was completely redesigned for 2018, both outside and inside. While the outside looks depend on your tastes, the inside is worth analyzing.
First of all, you will never get bored on a long road trip, because you have a 9-speaker stereo system as a standard feature, together with 4 USB ports to connect your phone and other media storage devices, plus the SYNC 3 infotainment center.
You will never run out of phone battery, thanks to the wireless charging system. And you can set your favorite navigation app to guide you via the Wi-Fi hotspot. You also get support for Apple CarPlay and Android Auto, so you will never run out of good music to listen to.
Moving on to more serious and essential features of the Ford Expedition 2018. Some of them are:
automatic emergency braking
an active park assist
360-degree camera
lane-keeping assist
and adaptive cruise control.
The trailer backup assists feature will allow even a beginner driver to back the trailer attached to the SUV in a very tight spot without any kind of hesitation.
If you need one more reason to choose the Ford Expedition, it is the winner of US News' Best Large SUV for Families award.
With all these features, the lastest Ford hybrid electric cars can make your journeys more luxurious.
3. Chevrolet Bolt EV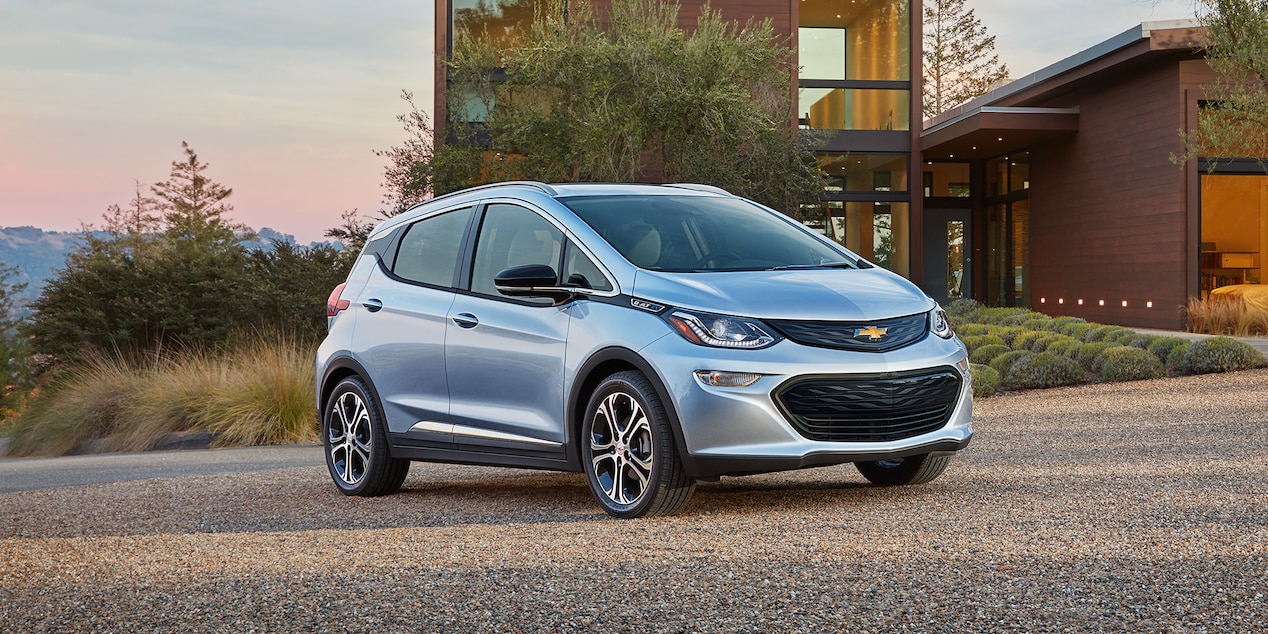 Are you looking for a compact city car?
Then look no further than Chevrolet Bolt EV, one of the best hybrid electric cars you can find on the market today.
It is only 168 inches long, but you will find it surprisingly comfortable inside. Each full charge will let you drive for about 240 miles, so if you have a short commute from home to office, you need the recharge the Bolt only once per week.
As for performance, you can reach a cruising speed of 60 mph in less than 7 seconds. Controlling this little roadrunner is very comfortable, thanks to the 10-inch display (any other compact car will give you a 7-inch display, 8-inch if you are lucky).
Priced at $38,000 and eligible for a federal EV tax credit, the Chevrolet Bolt EV is undoubtedly giving good value for the money.
4. Toyota Camry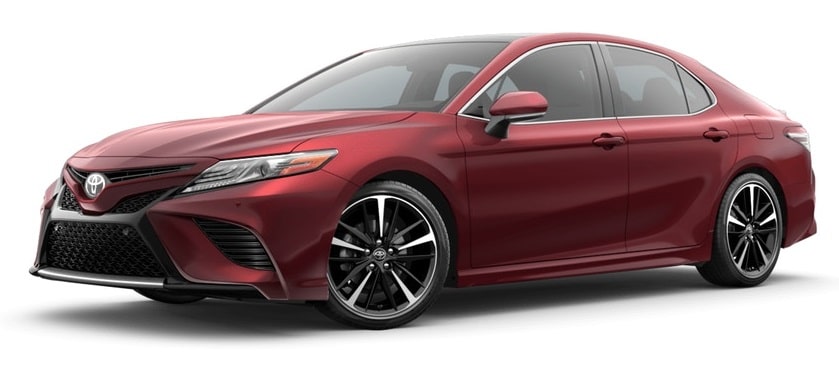 A sleek sedan outside, a super-computer with the purpose to keep you safe inside – we could not leave Toyota Camry out of the list of the smart car models.
This car has some of the most advanced safety and driving assistance features included in the standard package, including:
Automatic emergency braking
Lane-keeping assist
Automatic high beams
These features, combined with the performances of the vehicle, earned Toyota Camry several awards. Some of them are:
The Top Safety Pick Award
Award of the Insurance Institute for Highway Safety
The overall 5-star Rating of the National Highway Traffic Safety Administration.
If safety is what you are looking for in a car first and foremost, Toyota Camry is your no. 1 choice, without a doubt.
We will also add the fact that it has one of the most user-friendly infotainment centers and comes with helpful pre-installed apps such as Yelp, iHeart Radio, and Pandora.
5. Volvo XC60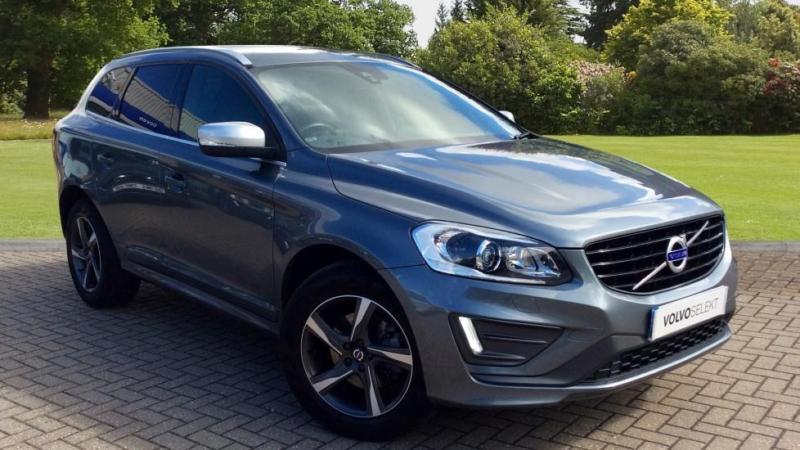 This is an elegant looking SUV, and you may fall in love with its design, but you will love it more when you find out what it packs inside.
VolvoXC60 had one of the most advanced emergency brake systems you can find on the market. This hybrid-electric car detects not only cars but also bicycles, motorcycles, pedestrians, and even large animals.
The lane-keeping assist will operate both on the steering and the braking systems to make sure that your car does not leave its lane. And if you get tired during a long drive, a particular sensor will detect your state of drowsiness and send you an alert to pull over and get some rest.
Other useful smart features included in Volvo XC60 are:
the traffic sign recognition system
automatic post-collision braking
and Volvo's proprietary Pilot Assist system
This pilot assist system can manage steering, braking, and acceleration on properly marked motorways up to the speed of 80 mph. Among other accolades, this smart car model is a finalist of US News' 2018 Best Luxury Compact SUC for Families.
Which one of these will be your next electric car? If you prefer another brand and model, do not hesitate to tell us what makes it unique, in the comments below.
Here are things to know before going to have a car service.
If you liked this article, do share it with your friends on social media channels. Don't forget to subscribe to us for more fantastic content delivered to your inbox!