Quite recently I realized that few people tend to have stopped looking beyond their healthy life. They are quite satisfied with earning some penny to have a decent experience and go with the flow. When asked to try something new, all I hear is, what will I do working new things at this age?
So do you think, you are done with challenging yourself, achieving great heights, chasing your dreams, and living the life doing things you love? Well, then give it a second thought.
Many people say that age is just a number. I somehow entirely agree with that. No matter how young or old you are, all that matters is to 'do' things that 'matter.' And especially things that make you feel special and proud of yourselves. After all, it's just one life, and you never know when your journey might come to an end. So go ahead and make a choice. Chase your dreams and turn them into reality. Break stereotypes and be an inspiration. And definitely yes, AGE is just a number. All you need to have is the guts, confidence and the will to do something in life.
Still not convinced with this thought? Here are the insane things people have achieved at their crazy ages in life. Do you imagine heading to the north pole at the old age of 89? Dorothy has made it up until there.
Get drenched in the rain of awestruck inspiration by reading these mind-blowing things that people have achieved at a much later stage in their lives.
15 People Who Have Achieved Success Much Later In Life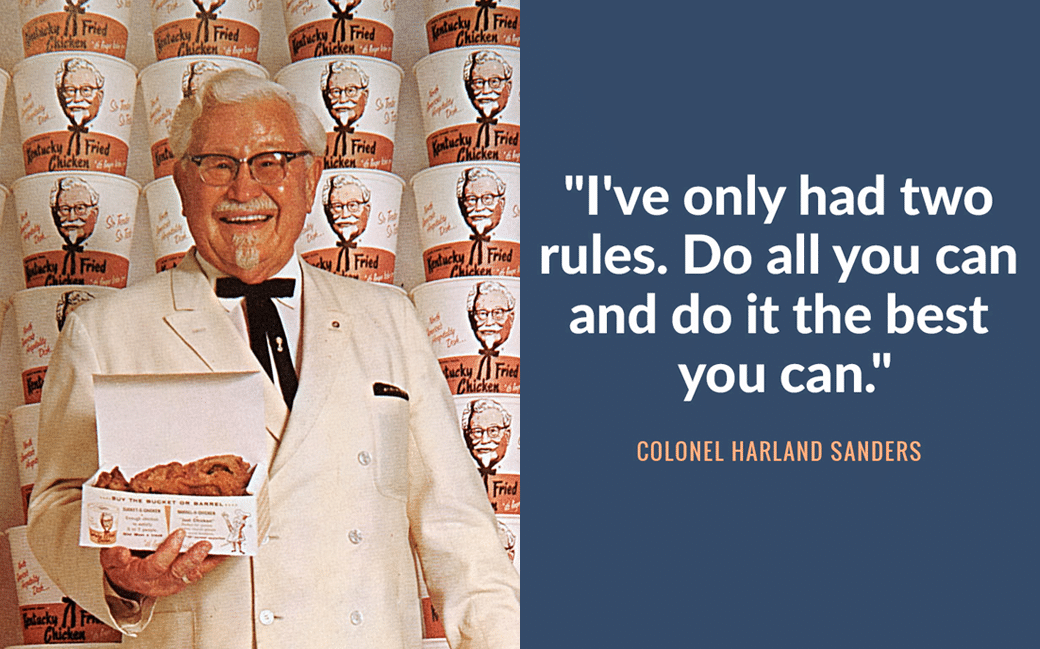 1) Henry Ford
The founder of Ford Motor company and widely known for introducing the 40-hour workweek model; Henry created the T model car at the age of 45 before which he was a farmer, watch repairman and a car race driver.
No doubt that Henry's invention revolutionized the automobile industry. Easy to use and cheap to maintain, half of America used the T model cars in the early 19th century. Curious by nature, Ford never stopped doing what he loved, later turning into a pioneer of his automobile company.
'Opportunity knocks, but once' sounds very apt for Henry as he tried out several things before tasting the big scoop of success.
https://alignthoughts.com/how-to-overcome-the-fear-of-failure-the-first-step-of-success/
2) J.R.R. Tolkien
Tolkien published the first volume of his fantasy series, "Lord of the Rings" at the age of 62; when most of us think of retirement. Before this he was emigrated from Germany in the 18th century, lost his father at the age of 4, lost his mother when he was 12, fell in love at 16, Tolkien's success hit hard late in his life.
John Ronald Reuel Tolkien also was known as J.R.R – holds a charming persona. He was inspired to start his fictional journey after his trip to Switzerland in the mountains. There comes the birth of Biblo, on a blank exam paper. And the rest is history!
'The Hobbit' is one of the masterpieces the world holds even now. However, Tolkien shrugs off all the praises he receives for his fictional work so casually.
It is quite fascinating to know that, "You shall not pass" was a slogan used in the times of World War I. Sources say that, The Lord of the Rings and The Hobbit have sold a combined total of over 250 million copies, making Tolkien the 5th top-earning deceased author according to Forbes. 
A legacy himself, Tolkien left his mark even in the Oxford dictionary which included new words in his memory. One among that is 'hobbit'.
3) Charles Darwin
At the age of 12, young Darwin writes a letter to his friend confessing the fact that he washed his feet only once in a month at school because he had nothing to clean with. And at the age of 50, he comes up with the ultimate theory of humankind – "On the Origin of Species."
Recommendable part of his theory is that there are no controversies stirred over it even after around 150 years.
3) John Glenn
John Glenn made history when, at the age of 77, he became the oldest person to travel in space. Before this, he had been a pilot and a US senator.
He was selected for the Mercury Seven – the elite Military test pilots picked by NASA to operate the Mercury spacecraft and become one of the first US astronauts.
4) Julia Child
Most of you must be knowing Julia as a successful chef. But Julia's life is way more than publishing a successful cookbook.
A cancer survivor, her journey from the CIA (Central Intelligence Agency) to CIA (Culinary Institute of America) is quite inspirational and motivating especially for women who assume marriages may put a full-stop to their career and success.
Known for exploding ducks and microwave ovens, Julia was terrible at cooking until her 30's. It was when she was working as a spy for the CIA in China, Julia cultivated an interest in food and cooking.
It took nine long years for the overnight success of her cookbook – Mastering The Art Of French Cooking. The child was the first woman in the US to be presented with America's Hall Of Fame.
5) Tim and Nina Zagat
Similar to Julia is another story that chose an entirely different career path. But this time its both the wife and husband together leaving their job. At the age of 42, they gave up their legal careers to write their first restaurant guides.
Their eponymous company is part of Google now.
6) Harland Sanders
A quite familiar story of a man who lost his job and later his wife; failed in the military and finally became an overnight success after several decades and failures.
Better known as Colonel Sanders, he was 62 when he franchised Kentucky Fried Chicken (KFC) in 1952. However, Sanders sold the franchise business for $2 million 12 years later.
7) Ray Kroc
You must be visiting this restaurant on a daily basis by now. Yes, we are talking about the world's biggest fast-food franchise McDonald's.
Ray spent his career as a milkshake-device salesman before buying McDonald's at age 52 in 1954. He grew it into the world's biggest fast-food franchise within a very short span of time.
8) Dorothy Davenhill Hirsch
With temperatures plummeting to −43 °C, going to the North Pole might be on your 'To-Do' list when you are in your 30's. But Dorothy Hirsch, 89, became the oldest person to reach the North Pole aboard the Russian Nuclear Ice Breaker Yamal in 2004.
9) Barbara Hillary
Here comes another brave lady to our list. At 75, Hillary who was a cancer survivor became one of the oldest people, and the first black woman, to reach the North Pole. Nothing can try to match the spirit and courage she holds.
10) Yuichiro Miura
An 80-year old Japanese mountaineer reached the summit of Mount Everest – and to add on top of it is the fact that he did it after heart surgery. Yuichiro Miura, first climbed Everest when he was 70 and then again at 75. After his last climbed, he said: "I think three times is enough."
11) Ferdinand Marie de Lesseps
At 74, Ferdinand began an attempt to construct the Suez Canal. The Liberty Statue was initially sculptured for the Suez Canal representing it as the 'Egypt Bringing Light To Asia' serving as a lighthouse for several ships into the canal.
12) William Ivy Baldwin
At 82, William Ivy Baldwin became the oldest tightrope walker, crossing the South Boulder Canyon in Colorado on a 320-foot wire.
13) Susan Boyle
After a long struggle with financial instability, the death of her mother and partial mental handicap she became a famous singer at the age of 47!
14) Abraham Lincoln
Perhaps he was the most defeated man in the world. After losing so many times in different elections, he succeeded in becoming the president of the United States at the age of 51.
15) Jessica Tandy and Christopher Plummer
The oldest female and male Oscar winners are Jessica Tandy, at the age of 80, and Christopher Plummer, aged 82 respectively. Accepting his Oscar, Plummer quipped that, "You're only two years older than me, darling. Where have you been all of my life?" The Oscars were in fact inaugurated in May 1929, seven months before Plummer was born.
Concluding thoughts,
Ultimately your life needs to have a purpose, a goal, and a meaning fulfilling it. Having said that you could take bits and pieces of great men's life – which you hear about or just come across along the walks of life. This article was all about it, to act as an eye-opener and help you realize that 'AGE IS JUST A NUMBER.' Do not give up! Go for it and bring a change for the better in you and the world.
Share these incredible success stories of people who achieve great heights with friends and be an inspiration.
Subscribe to us for more awesome posts and don't miss the opportunity to stay tuned. Also, comment on your thoughts below.
Read more inspiring articles below!