Like many other big industries, the Covid-19 pandemic has also impacted freelancing. But this time for the good. The demand for good skills via freelancing still seems to be on a high note. Whether you're already a full-time freelancer or a newbie wondering how to become a freelancer, or even just thinking if there are good freelance jobs to make some passive income; you have landed on the right spot. Read on to know more about the benefits of doing freelance work, the disadvantages of freelancing, and the highest paying freelance websites for a steady income.
Life as a freelancer can be many things. Some people believe freelancers have chosen this path because they couldn't get a "real" job. However, those who have been freelancing for years acknowledge the incredible benefits that come along with it. Being a freelancer for a living has multiple rewards.
While for some it may start as play, for others, freelancing can quickly boom into a successful business. There are humongous freelancer jobs across the world. So, let's learn the benefits of being a freelancer and other reasons why you must consider freelancing as a career.
In this article, you can also learn how to become a freelancer and the best freelance websites for beginners.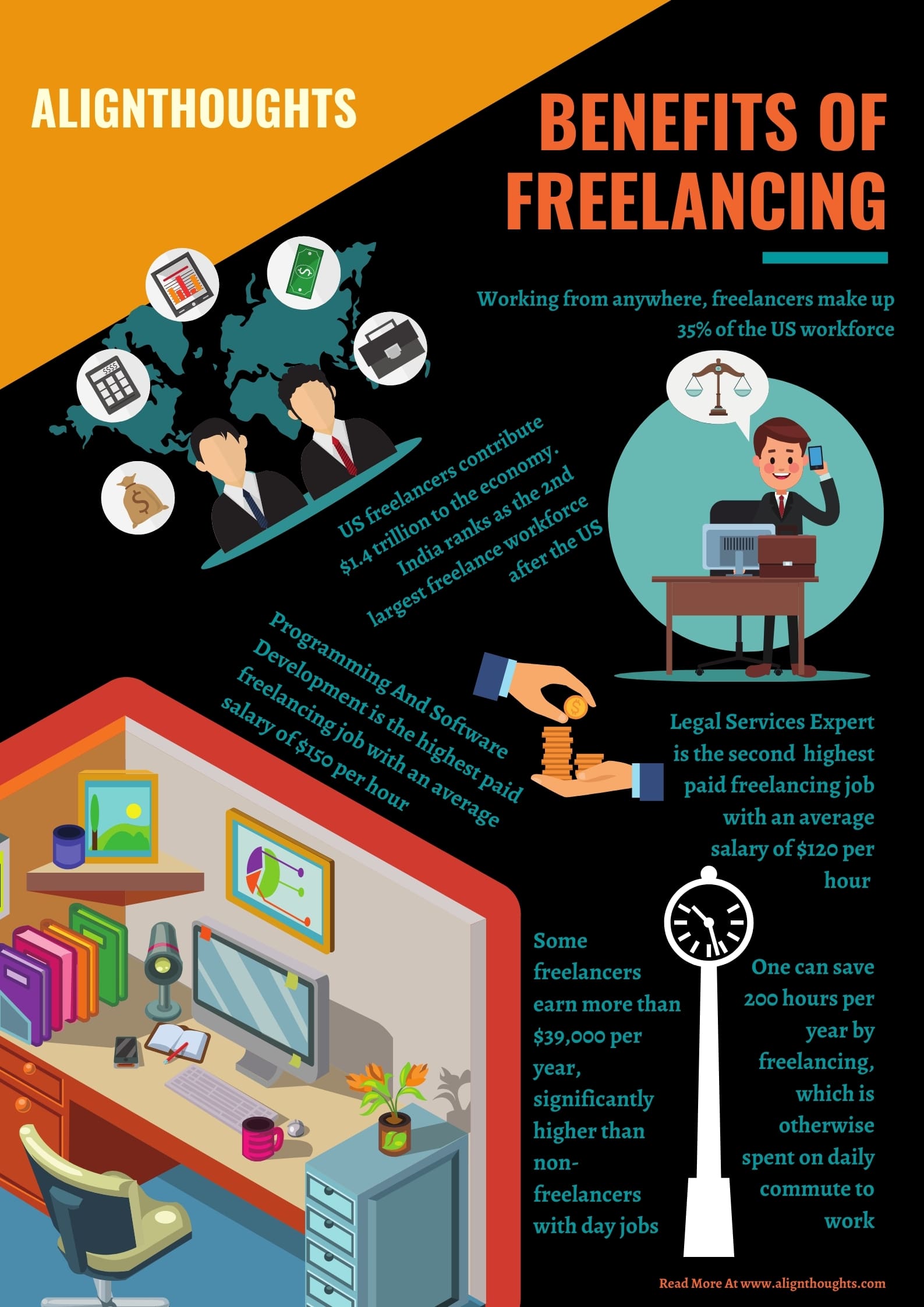 "The supreme accomplishment is to blur the line between work and play." – Arnold J. Toynbee
Indeed, the freelance working style is not free from challenges and pitfalls. Not everyone can take a step out of their comfort zone into the wild freelancing game.
But nothing can beat saying goodbye to your morning commute and being in full control of your schedule and activity. The chances are that once you've established yourself as a freelancer, you'll never go back to a desk job.
It's a big step, but also an experience that will help you move forward and develop many personal skills. Let's not forget that remote work has increased exponentially lately.
A recent report shows that more than

5 percent of the US population

freelance that is 8 million freelancers.
What is a Freelance Job?
As per Wikipedia's definition, the term freelancer is commonly used for a person who is self-employed and is not necessarily committed to a particular employer long-term.
12 High Paying Freelance Websites To Earn Money
According to reports, here are some of the best freelance websites for both professionals and beginners to make money in 2019.
Upwork
Freelancer
Guru
PeoplePerHour
99designs
CollegeRecruiter
Fiverr
DesignCrowd
TaskRabbit
Kolabtree
Contena
Craiglist
There are many other best freelancer websites like Toptal, Nexxt, and WriterAccess that are worth a try for freelancer jobs.
Interesting Statistics About Freelancing
Every year the US freelancers contribute $1.4 trillion to the economy.
India ranks as the 2nd largest freelance workforce after the US with over 15 million freelancers working independently.
61% of freelancers specialize in at least 2 to 3 skills.
4 out of 5 freelancers focus on 1 to 3 projects at the same.
77% of total freelancers are men, which means 3 out of 4 freelancers are men.
Freelancers now make up 35% of the US workforce.
If you haven't decided to take the plunge to become a freelancer just yet, we've compiled here a list of the best possible reasons to go freelance. If you already have freelancer jobs, perhaps these proven benefits will encourage you to stay on track.
Highest Paying Freelance Jobs For Earning A Steady Income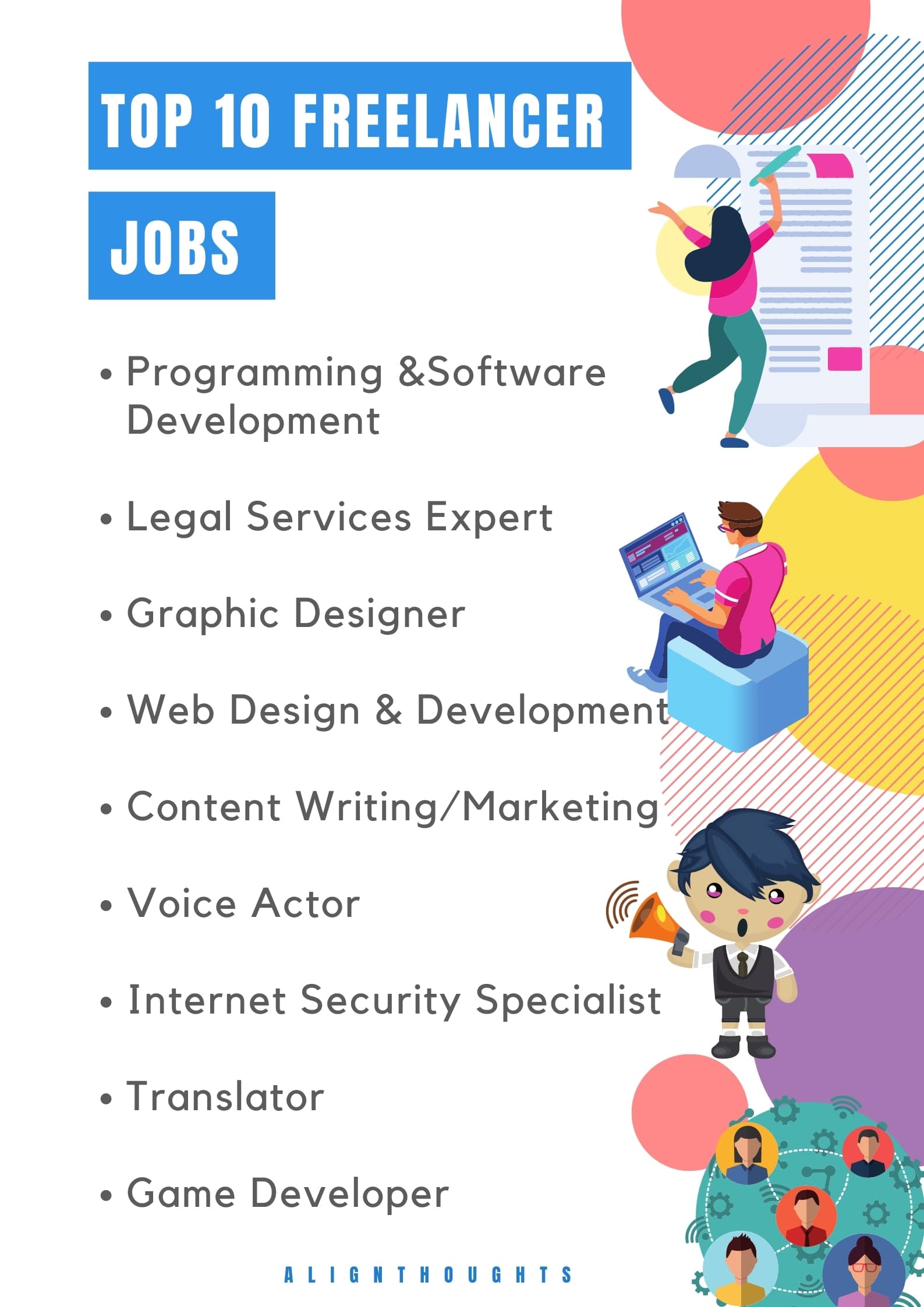 Programming And Software Development – Average salary is $150 per hour
Legal Services Expert – Average salary is $70–$120 per hour
Graphic Designer – Average salary is $85 per hour
Web Design And Development – Average Salary is $60 per hour
Content Marketing/Writing – Average salary is $47 per hour
Voice Actor – Average salary is $46-$52 per hour
Copywriters – Average salary is $15-$100 per hour
Internet Security Specialist – Average salary is $50 per hour
Translator – Average salary is $31 per hour
Game developers – Average salary is $31 per hour
Social Media Managers – Average salary is $25 per hour
Illustrator – Average salary is $21 per hour
Blog and Article Writers – Average salary is $25 per hour
PR Consultant – Average Salary is $13-$22 per hour
Teacher – Average salary is $41 (not hourly basis)
12 Reasons Why You Must Become A Freelance and The Benefits Of Being A Freelancer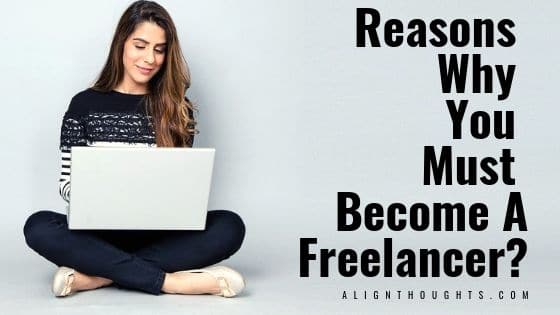 1. You're Your Boss
The number one reason we should all embrace freelancing is getting rid of bosses, supervisors, directors, and managers. If that's not a good enough reason, then what is?
More than 80% of freelancers earn the same amount, or more, of what they would in their regular jobs.
We've all been there: having people breathing down our necks and downsizing our potential as well as minimizing our achievements. With freelance, you can start all over again and hold yourself accountable.
And I mean anywhere – preferably from the coziness of your blanket, sipping tea (or wine) and just minding your own business.
For all working introverts out there, this is dreamland!
Additionally, no more commuting for hours in crowded buses in the morning, no more traffic jams, no more co-workers who distract you from your goals.
According to the US Census Bureau, the average time for Americans to commute five days a week adds up to 4.35 hours per week and over 200 hours per year!'
If you're freelancing, you can easily avoid unnecessary time travel.
Again, this isn't a working style fit for everyone. Some prefer the dynamism of a social environment and are more productive while working in teams.
3. You Are More Productive
Whereas others thrive and get much better results in a quiet environment, far away from the uproar of a busy town. You must track down your progress regularly and see where you can improve your time management.
Additionally, many freelance websites help you to decide the pace and intensity of the working hours you set for yourself.
One of the attractive benefits of freelancing is that it gives you the freedom to work fewer hours and have more time for personal projects.
4. Great Opportunity For Advancement
According to a Payoneer survey, the salary for freelancers is significantly higher than the average wages of non-freelancers in most countries, with freelancers earning more than $39,000 per year.
You can advance quickly if you work hard and connect with the right clients and other freelancers in your niche. If you are very motivated and disciplined, you could easily unleash your potential and start earning big.
5. Lower Costs
Another significant advantage of freelancing is that being a freelancer implies a less expensive lifestyle. How so?
Think of it this way: you don't need to buy that expensive suit to impress anyone. You don't have to drive to work, and you don't have to order food every time.
Freelancing gives you the chance to cook your meals and thus spend less (not to mention eating healthier too).
6. You Can Choose Your Working Hours
Needless to say, in most of the best freelancer websites, your work hours are yours to schedule. If you want to finish a project on a Thursday at midnight, you are free to do that.
If you tend to oversleep and wish you could start work after 10 am, you can do that as well. Customize it as you please: the results will be almost infinitely higher than working from 9 to 5.
7. You'll Become More Confident
Being a freelancer is something to pride yourself on because not everyone can do it. It takes a strong will, perseverance, and patience to accomplish this gracefully and successfully.
Over 46% of freelancers increased their rates this year.
Freelancing can boost your self-esteem because it can surface some skills that perhaps you didn't even know you had. Moreover, you get to polish those things that are helping you yield optimal results.
8. Biggest Benefit of Freelancing – No More Monday Mornings
If you hate Monday mornings (who doesn't?), then freelancing is here to save you. You can choose to sleep in or skip the day entirely if your schedule permits it (you're in charge!). Maybe you can work longer hours during the week so you can have Mondays off.
Furthermore, the great benefit of freelancing is you can get creative and adjust your working routine to fit your personality.
9. Another Amazing Benefit of Freelancing – No Dress Code
While dressing up for a glamorous party can be fun, wearing fancy clothes every day can be annoying.
Working from home allows you to put on your fluffiest slippers and a loose T-shirt and be just as professional when it comes to managing your tasks and activities. Freedom has never sounded better!
10. A Chance To Escape Corporate Culture
Being a freelancer positions you outside traditional company structures. Thus, freelancing often translates into minimal bureaucracy and maximum productivity.
According to Sapio Research, about 15% of an hour-long business meeting goes in vain. That's 9 minutes of lost time for a meeting hour!
When you become a freelancer, there are no more interminable meetings with no clear endpoint, no more unnecessary power games, and fierce competition.
So goodbye office politics or hectic work style, thanks to freelancing!
11. You Can Take Longer Holidays
This ties in with your ability to cram in as much work as you can within a specific timeframe so that you can take a long sweet vacation afterward. What matters is that you are no longer dependent on the annual leave your company establishes for you.
12. You Get To Do What You Love
One of the greatest benefits of freelancing is that you get to do what you love. And do it on your terms. What can be more fulfilling than that?
With freelancing, you have the chance to merge work with your projects and your personal life in a harmonious whole.
When you like what you do, you will feel you live for a living, and not just work. And that is crucial if we aim towards better work and life balance.
Disadvantages of Freelancing
In spite of all these benefits, there are still some disadvantages to becoming a freelancer. These are some of the common problems that freelancers, across the world face.
Inconsistent Income – is one of the biggest disadvantages of freelancing. Freelancers may not be able to find an apt gig consistently.

More Skill Set Required

– the more skills you have, the more the assignments you receive. Hence, you need to wear as many hats as possible while being a freelancer.
You Find Your Work – there is no team or person in the background to search for freelance jobs for you. You're all alone in the freelance job market.
Lack of Insurances/Employer Benefits – like medical benefits sponsored by the employer
Late or Irregular Payments From Clients – Reports say that more than 58% of freelancers are not paid for their jobs at least once. Many freelancers have complained about being cheated by their clients.
In case you're not convinced to freelance, here are legit and proven ways on how to make some passive income.
A Word From Alignthoughts,
If you've got creative skills, you can start freelancing immediately. Companies are always looking to outsource and work with freelancers to meet their business goals. Hence make sure you keep the pros and cons in mind whenever you are ready for the big step.
Also, remember to build strong connections and create a personal brand. This will put your name on the map and help you get more contracts and opportunities. If you're going to work online, you should learn a more profitable skill.
Some freelancers earn $1000 doing what they love from the comforts of their homes.
Freelancing doesn't mean you get to rest while the money keeps flowing in. Initially, you may have to work twice as hard to build a reputation and brand name as well as attract clients.
Additionally, you may also have to invest in yourself for your website. Keep brushing on your skills.
In conclusion, technology has made freelancing easier. Of course, freelancing isn't always rainbows and butterflies, but the benefits of freelancing outweigh the disadvantages. Make sure you work with reputed clients from the best freelance websites. Hence, this will help you build a good portfolio and also make the money transactions smooth.
Key Takeaways On Freelancing For Beginners
Working as a freelancer means you are a self-employed person. Additionally, you get to do what you love.
Technology has made freelancing a lot easier and feasible in the last decade.
What are the advantages of freelancing?
There are several benefits of freelancing like flexible working hours, commute to work is avoided, distributed workload, independence, etc.
Which website is best for freelancing?
Some of the top-rated highest paying freelance websites are Guru, Freelancer, PeoplePerHour, Craiglist, etc.
These freelancing websites help you to find projects or jobs based on your skills and get paid accordingly.
You can advance quickly if you work hard, submit quality work, and connect with the right clients.
Which work is best for freelancing?
The three high paying freelance jobs are around programming & software development, legal services, and graphic designer.
Furthermore, being a freelancer implies a less expensive lifestyle.
What skills do I need for freelancing?
The important soft skills essential to be a successful freelancer is the passion to learn, commitment to clients, good communication and interpersonal skills, integrity, time management, and persistence.
Freelancing with apt skills and learning continuously can also boost your self-esteem.
By working as a freelancer, you can escape unnecessary power games and office politics.
What are the cons of freelancing?
However, the freelance working style is not free from challenges and pitfalls.
No employer-sponsored benefits, lack of health insurance, 401k, pension schemes, delayed/inconsistent payments are some drawbacks of freelancing in comparison with employment.
Tell us more about your experience as a freelancer below in the comment section. Share your thoughts on how to become a freelancer and any other freelancer websites that worked well for you!
If you liked this article, give it a thumbs up and share it with a friend who wants to become a freelancer.
You can also subscribe to us for good quality content. We are also available on social media channels. Follow us for more updates!