With the increasing number of passengers flying through planes, airports and air travel is becoming more accessible than before. This has stirred the pot to make the journey enjoyable, so people are more likely to use luxury airport services. Airports and their lounges vary in size, cleanliness, facilities, and overall experience they offer. Hopping over these airports can be tiring for regular travelers. Going through security or waiting at gates, a blur of hand luggage and boarding passes just make it worse. However, some airports outstand others by giving you the ultimate passenger experience. According to the world airport survey, here are the world's best airports in terms of luxury, lounge services, and passenger satisfaction. From Schiphol international airport's cozy library to the Hong Kong international airport's artificial island, these luxurious airports can leave you with an everlasting experience.
Also, airports are the first and last destination of the countries that you visit. So an excellent lasting impression is worth making!
10 Most Luxurious Airports in the World That Are Worth A Hop
Skytrax announces its list of world's top airports based on customer votes from the 'World Airport Survey'. Here are some of the most beautiful airports around the world that are worth a hop!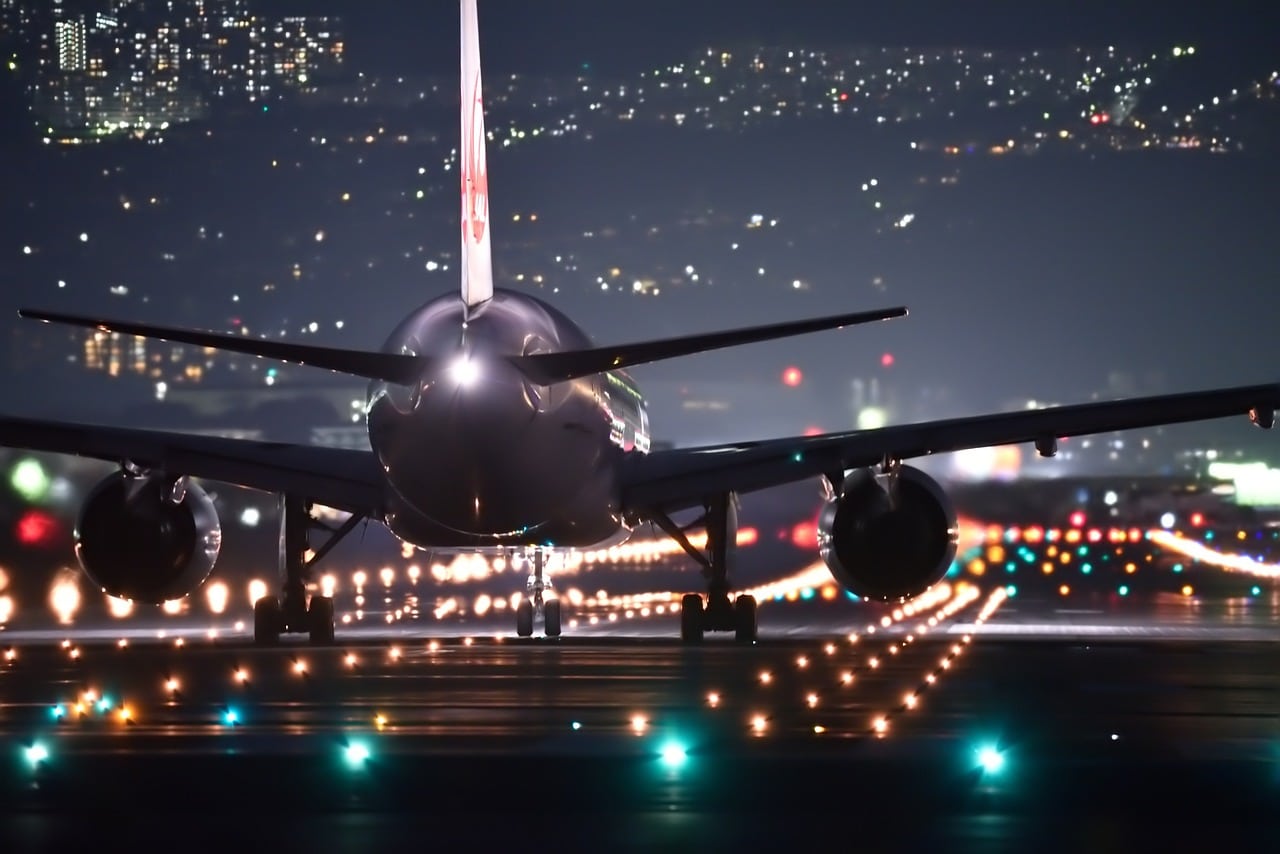 1. Singapore Changi Airport (SIN)
Singapore Airport has for the past few years been considered one of the most luxurious airports in the world by the 'World Airport Survey'.
It is home to Tigerair, Silkair, and Singapore Airlines. Ranked highly by visitors and experts alike it isn't hard to see why passengers wish to arrive early at this airport.
Below are some of the experiences you can enjoy at Changi airport while waiting for your flight!
art installations
swimming pools
gardens
entertainment centers
the world's tallest slide
and a theatre
If you are here for a stopover you can experience the whole culture at just the airport. And they haven't stopped its expansion yet.
Singapore's Changi airport is indeed worth a hop to consider while planning your next trip.
2. Incheon International Airport (ICN)
Located on an island close to the capital of South Korea this is another luxurious airport to add to your list.
Known for its restaurant and shopping options including the world's first Duty-Free Louis Vuitton shop.
The airport also has experiences like:
performances/concerts
an ice skating rink
casino
golf course
sauna
and the Korean cultural museum
Passengers will be entertained the whole time.
3. Hong Kong International Airport (HKG)
Hong Kong international airport backs the third pace in the 'World Airport Survey' and has also been awarded 'Airport of the Year' several times.
Built-in 1998 you may think this would be an old airport. But anyone who has visited Hong Kong knows that this airport is indeed one of its kind.
To begin with, the Hong Kong international airport is on an artificial island off the coast of Hong Kong. This makes it one of the most beautiful airports in the world.
A number of airport lounges to relax before your flight or there are:
art exhibitions
a variety of restaurants
and its best feature the SkyCity Nine Eagles golf course found in the terminal
4. Orlando International Airport (MCO)
Ranked #1 Mega Airport for customer satisfaction you can expect one of the major airports in the states to be luxury.
From its multi-story airport located in the center, a mini-shopping center to get those last-minute gifts and monorail service to take you directly to your gate!
Also, home to American Airlines Admiral Club which let's just say is luxurious!
5. Zurich Airport (ZRH)
One of Europe's most luxurious museum even if you cannot afford to stay in the city, the airport is well worth a stop.
Home of Swiss International Airlines, the Zurich airport connects the city to the rest of Switzerland.
Also known for its accommodating staff and health focus you can rent inline-skates or bicycles to pass the time on a layover or take spinning classes at the fitness center.
Trips to the local museum can be organized. And the sheer size of the airport means that indoor bikes or trains with Alpine cattle bells are a necessary measure to get to your gate on time.
6. Amsterdam Schiphol International Airport (AMS)
Amsterdam's Schiphol international airport is probably one of Europe's busiest. It is the central hub for Delta, Transavia, and KLM airlines including a host of leisure activities for its passengers to enjoy.
Within the Schiphol international airport is also a cozy library and hotel for passengers to stay in between transits.
7. Haneda Airport (HND)
Classed as the second most luxurious airport just before Singapore and the world's 5th busiest it is just outside Tokyo and one of two that serves the surrounding area.
While at the Haneda airport, passengers love the range of luxury products at various retail outfits.
With Tokyo's winning bid for the 2020 Summer Olympics, plans of expansion to serve more flights and have a direct train link from the airport to Tokyo Station in under 20 minutes are on full swing.
Tokyo is also one of the smart cities in the world.
8. Brisbane Airport (BNE): Australia
As the main international airport serving South East Queensland and Brisbane, it is home to 31 airlines to over 80 destinations.
An expansion and redevelopment project costing $45 million in 2014 led to artwork improving the interior, makes Brisbane airport one of the most beautiful airports in the world.
Its quality of service has led to awards for ten consecutive years.
9. Dubai International Airport (DXB)
Dubai is known for its luxuries, lavish interiors, and products to buy and the airport is no different.
Designed similar to the many shopping centers it prioritizes passenger comfort and convenience.
Some of the highlights of this massive and beautiful airport are:
three concourses

hosting hotels

business class lounges

multi-cuisine restaurants

duty-free shopping

and of course the lounges of Emirates airline –

the leading airline serving the Dubai airport.
10. Helsinki Airport (HEL)
Located in the city of Vantaa close to Helsinki it is the fourth busiest airport in the Nordic counties and considered the best in Europe. It is continuously expanding to offer more flights and improve passengers.
Passengers can choose from:
a number of airlines and locations with access to free WIFI
several hotels
the nearby Finnish Aviation museum
shops such as Santa's Gift and Toy Store
cafes and restaurants
These are just a selection of the most beautiful airports around the world, and I am sure you all have your favorites. But next time do not turn your nose up at a long stop-over. Because you may get the chance to experience one of these luxurious airports. In fact, they can all be on your bucket list as not many people can say they played golf on the rooftop of at an airport.
Let us know your favorite airports in the comments section below. We publish new content every day! So, hit subscribe and stay tuned for our bi-weekly newsletter.
Stay connected by following us on social media!