Women are incredible! They wear multiple hats and play various roles in their lives. Running errands, taking care of kids, managing their businesses, looking after their families- you name it, and they have it all controlled under their sleeves. It's astonishing to see women defining the word "Success" in their terms, and all of them are inspiring in their special ways. Each woman has unique qualities that make her successful, as being successful is subjective to everyone. For some women, success is about being a great mom, while it might be financial independence or becoming a leader in the workplace for others. Whatever the definition might be, but in the end, being successful boils down to these particular habits that every woman must follow religiously in her life.
So, what are the habits of strong and successful women? Have you ever wondered what mindset or behavioral traits these boss ladies possess?
We have studied some strong, successful women and developed remarkable personality traits that these women possess.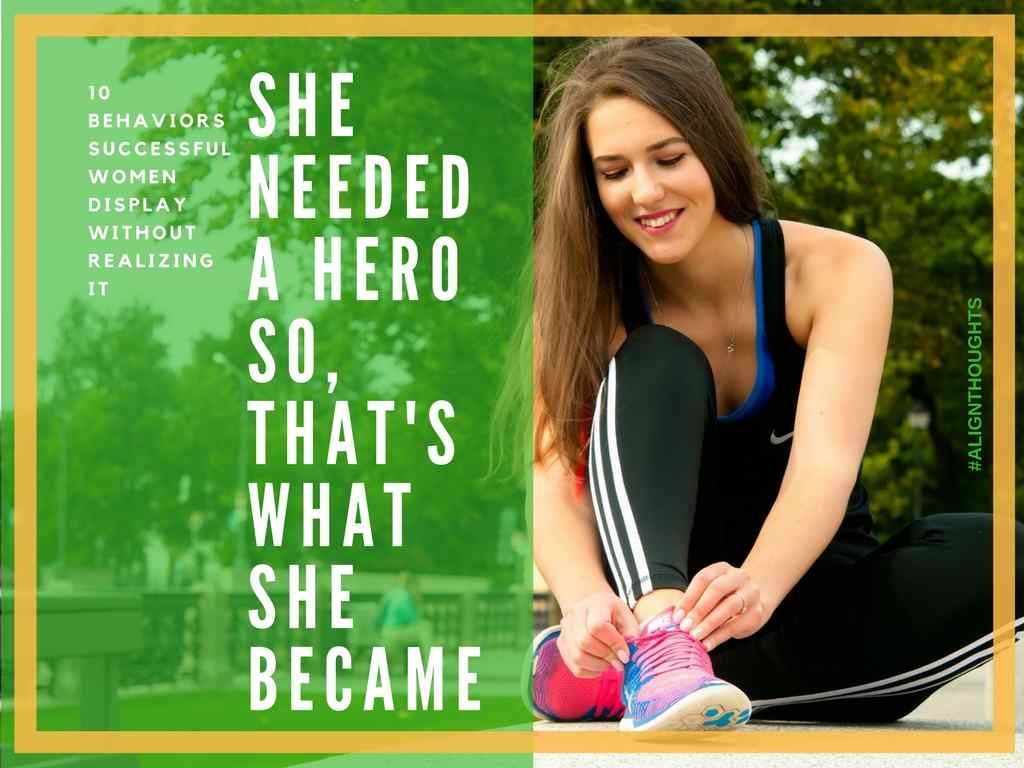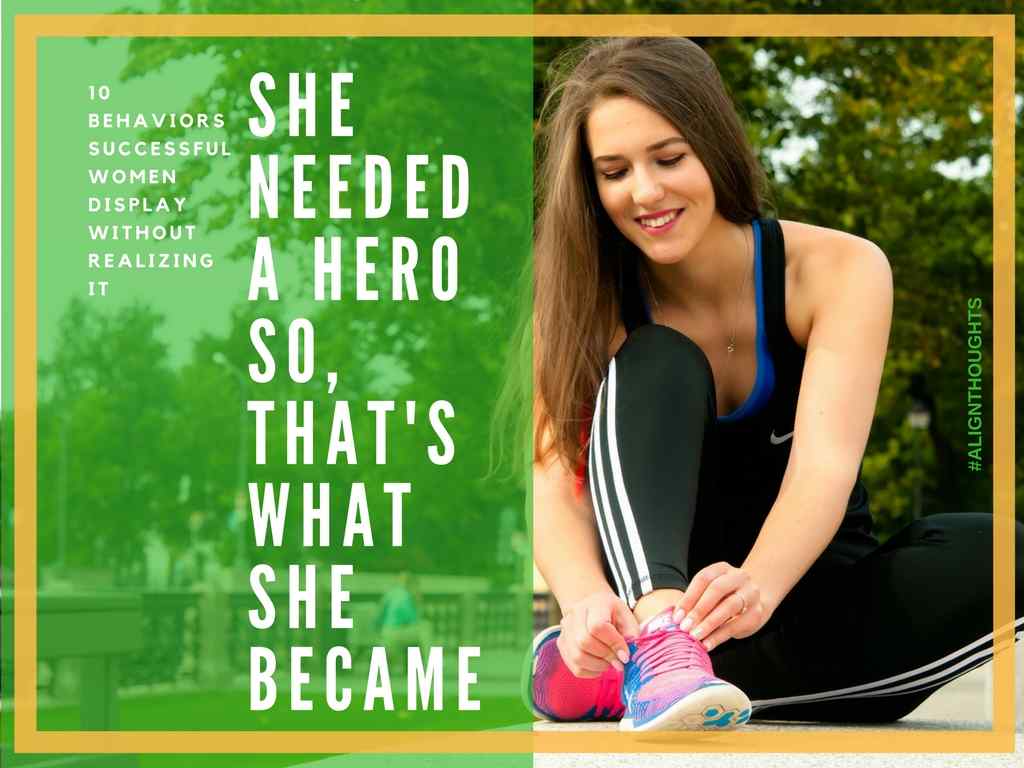 What Does Success Mean To Women?
Before we dig into successful women's habits, let's look at what women define as a success. As we said earlier, success is subjective, and its meaning differs between women.
According to a post by Forbes, success to women is about doing what they love and having a beneficial impact on others' life.
It's about living with a real purpose, feeling fulfilled. And having a sense of contentment in all spheres of life and something that's not only restricted to career achievement but also personal, professional, and giving back to the community and family.
Why Is It Important For Women To Thrive For Success In The Workplace?
1. Gain Financial Freedom
Financial freedom is imperative for women as it allows them to take charge of their life and save money for the future. Not only do they become independent while using money on their terms, but also they get to support the cause they believe in.
2. To Fulfill Dreams
A successful woman has a lot of motives in life. Be it traveling the world, shopping luxury, living a better life, or starting her own business- all these can be fulfilled if women strive for success in the workplace and perform the best at their jobs.
3. Create An Identity
When you are too dependent on things or people, you tend to lose your sense of identity.
Studies confirm that young women suffer from an identity crisis, significantly more if they are dependent on a caregiver.
Every person deserves to have their own identity and personality. The way to accomplish a sense of self is by taking small steps to be independent.
To start with, get a job that you love! Being successful in the workplace provides women with a strong sense of belonging in society.
4. Inspire Other Women
Most women in their adult life don't have any role model who'd empower them, especially in developing countries. Successful women who become great leaders inspire these women and empower them to contribute to society in a meaningful way.
Habits Of Highly Successful Women
1. A Powerful Morning Routine
Successful women have a morning routine that sets the pace for the rest of the days. They start their day early by waking up once the sun is up. And the first thing they do after waking up is to meditate and set the intention for the day.
According to HuffPost, 90% of executives wake up early at 6.am in the morning.
How to cultivate a powerful morning routine?
Do meditation for at least five minutes right after you wake up.
Indulge in some morning work out. You can try yoga too.
Have a healthy and fulfilling breakfast.
Write a gratitude journal.
Set the intention for the day.
2. They Help Other Women
Women go through many hardships in their life to establish a name for themselves. So they understand what it takes to fight the societal norms all alone for another woman. Successful women leaders always inspire, motivate, empower other females.
To show your support to other women, do these things diligently.
Start by helping the female members at your home. Whether it's your sister, mother, or grandmother, genuinely help them in their tasks.
Actively listen to what your fellow female has to say.
Give compliments to other women for their achievements.
Show your support when a woman doubts to start her venture.
3. Problem-Solving Is The DNA Of Successful Women
Successful businesswomen are problem solvers. They have it in their DNA to find solutions for every problem. Even if they don't know the answers to some issues, they would never step back from taking the initiative to search for possible solutions.
4. Lifelong Learning
Knowledge has no bar, and a successful woman is aware that she needs to be well informed about new things to thrive in life. She doesn't refrain from gaining new knowledge and learn new skills that are challenging to her. She's a dedicated lifelong learner.
If you want to become a lifelong learner, invest 15-30 minutes daily in doing the following activities.
Read an autobiography of some famous leaders.
Watch business news.
Catch up on a documentary movie on Netflix or Youtube.
Invest in yourself by taking new online courses from Coursera, FutureLearn, and Udemy.
Here are some successful women who have left a mark in the world.
Kamala Harris – The first of many things, the first woman, black woman, and Indian woman to be a Vice President of the United States.
Oprah Winfrey, an American talk show host, author, and philanthropist.
Sheryl Sandberg, the Chief Operating Officer at Facebook and philanthropist
Michelle Obama, an American attorney, and author.
Indra Nooyi, an Indian-American business executive and Cheif Executive Officer at PepsiCo.
10 Behaviors Successful Women Display Without Realizing It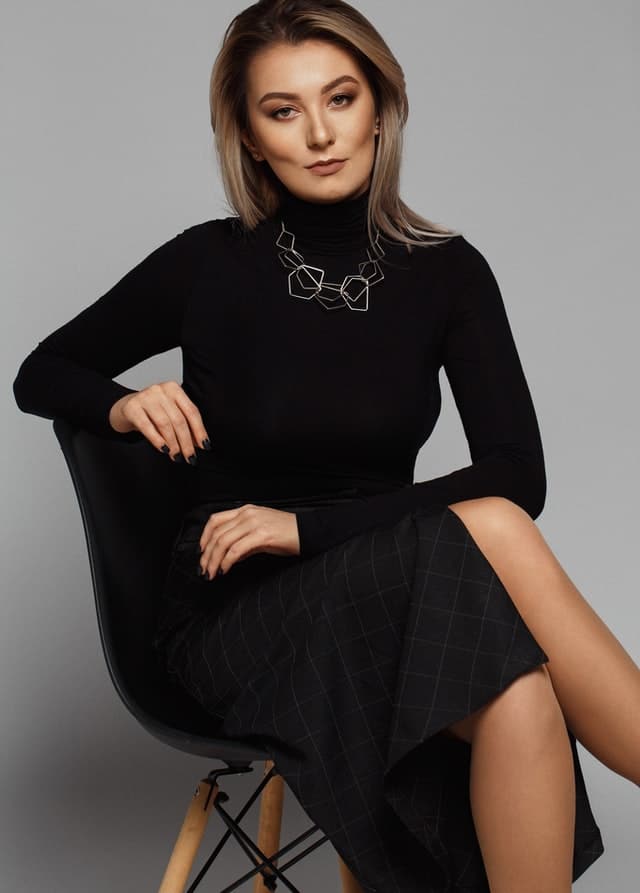 Here are some natural behaviors these women have that help guarantee their growth to prosperity and success.
1. Assertive
A successful woman in her line of work is all about slaying confidence. She knows how to put her foot down and hold herself even in an environment where males dominate their presence. She doesn't let anyone treat her like a doormat and puts across her opinions in front of others without hesitation.
Be it her personal, professional, or social life; a strong, successful woman knows how to shine with authority.
2. Confidence
Have you ever noticed how successful women walk?
Successful women walk with authority and a strong purpose. They aren't shy, and they know their worth. They exude confidence, which everyone can feel when they walk into a room or approach someone.
A successful woman doesn't look down or avert eye contact. She looks right at everyone, pauses, and smiles. And that's how leaders attract people's undivided attention towards them.
3. Never Satisfied
A girl boss always tries to become the best version of herself. She's highly ambitious, and being stagnant isn't an option for her. She doesn't get lazy and stop learning after reaching a certain level of success.
A successful woman is consistently pushing the limits and boundaries and reaching the next level in her life.
A successful woman is always on the urge to leave a mark in this world.
4. Successful Women Are Decisive
Have you ever met someone who EXACTLY knows what they want and where they're heading in life?
Being successful in life requires one to be decisive enough so that it helps you make better decisions.
When I was sixteen years old, the vice principal at my school told me I would be successful all because of how I worded what I wanted to be when I grew up. "I'm going to be a lawyer," I said. I never realized until years later that the fact that I said "going to be" instead of "want to be" held so much more meaning to it. I KNEW that's what I was going to do.
Successful women are decisive, whether in managing their own business or getting things done in the workplace. They don't waste in making decisions. Instead, strong, successful women are clear about their vision and where they need to put their feet next.
5. Can Handle Stress
Did you know that women are more likely to manage their stress better than men?
About 57% of women engage in stress managing activities that help them cope better.
A successful woman could also be called a "Wonder Woman" because she knows how to thrive even when she has a whole lot on her plate.
Remember, a successful will not only cope with stress, she can thrive in tough times.
6. Fearless To Step Outside The Comfort Zone
The Comfort zone can never be the birthplace of success. Ask yourself- what would you be like if you become fearless?
Successful women do not let fears get in their minds, but that doesn't make them any different from others. They also have their insecurities, self-doubts, and fears, but they do not identify with their shortcomings.
Most importantly, they recognize their fears while also acknowledging their capability to overcome them by taking calculative risks, informed decisions, and not hesitating to take that dive!
7. Support & Encourage Other Women
According to the Harvard Business Review, women who have a close inner circle of female contacts are more likely to land executive positions with more generous pay packages and authority.
Strong and successful women love to empower other women to do the same and define success on their terms. They don't hate or put another woman down to feel superior and inflate their ego.
Empowered women help each other become successful in their jobs at the workplace. They don't feel insecure about seeing others getting promotions.
8. Sociable
Successful women can read and empathize with their surroundings. They are social butterflies because of which networking and making long-lasting connections get easy for them.
They possess the charm to walk into a party full of strangers and leave with new acquaintances at the end of the day.
Successful women always bring warm and pleasant energy to the table. And that's what helps them in building a long-lasting relationship with others.
9. They Well-Maintain Their Appearance
Successful women are not so different than other women. They chill in their sweats and pajamas at home like any other regular lady.
However, when they step out of their door, they make sure to dress up well and be presentable in their own style. Strong women also know the importance of having a healthy body.
Others might perceive that they dress to impress, but it has nothing to do with that. They spend time on themselves to have a healthy body and mind.  Doing this ensures that they never drain their energy to go out there and create a lasting impression on the people they meet.
Successful women always LOOK the part. They dress to impress and make sure they are healthy and taking care of their bodies so they'll have the energy to go out there and SLAY like the wonderful women they are.
10. They Aren't Easily Swayed
There's nothing that wavers Girl Boss's focus from their goals. The only thing that convinces them is knowing that they will succeed and make anything they want to come true, despite others telling them they cannot.
Bloggers, YouTubers, and motivational speakers get so much hate, and yet, none of it ever dims their shine. They still thrive and succeed because they have the maturity to understand that the people who hate comes from a space of lack.
A Word From AlignThoughts,
So, there you have it.
These are some of the habits and behaviors of successful women. Women today are conquering the world! And if you need a tinge of inspiration to be a successful woman in the workplace or grow into a strong woman, inculcate these habits, and before you realize, you'll be conquering your life too.
Key Takeaways On How To Be A Successful Woman
In the modern age, women are defining success in their unique ways.
According to a study, women are more successful than men in meeting crowdfunding targets.
All successful women have some common traits and habits which they follow religiously.
Success to women is all about living life with a real purpose and feeling fulfilled in all life spheres.
Most importantly, women should be successful in the workplace as it presents them with financial freedom, identity, ability to fulfill their desires and helps them empower other women.
A successful woman is assertive, and she has great confidence in putting across her opinions in front of others.
She is always overcoming her limiting beliefs and strives to achieve new success.
They can manage their business, kids, family, and run errands- all at the same time.
Women who are successful understand and value building long-lasting relationships with other women.
And lastly, they are not easily swayed by their haters.
How can a girl become successful?
Set daily, monthly, and yearly SMART goals.
Have faith in yourself and believe that you'll be successful.
Don't strive to become a "Perfectionist." Even famous leaders make mistakes.
Have a meaningful relationship with other women.
What are the habits of successful women?
They have a powerful morning routine.
An attitude of helping other women.
They are problem solvers.
Loves to keep themselves updated with new knowledge.
How to be a successful businesswoman?
Read stories about strong female leaders who are successful and help other women fulfilling their dreams.
Understand how to balance your work and personal life.
Take constructive criticism who are better than you in the same field.
Network with other entrepreneurs.
Be creative and think out of the box.
How to succeed as a woman with a career?
Always be open to receive new opportunities in your way.
Reflect confidence and faith.
Have passion and respect for your work.
Take care of your health.
Are you a strong and successful woman? Do you have any such attributes among these? Slay on, divas! Do not hesitate to drop your comments below. We love to hear from you.
Also, hit subscribe to stay tuned with us for our newsletter. You can also follow us on our social media channels.